Sold
Thanks to buyer and CT
: Hi,
: I'm offering this Aquastar Seatime on original bracelet. The
: watch is completely original, unpolished and in good condition
: (the only flaw I can find is a scratch on the back of one lug
: that I tried to capture on photo).
: The bracelet has light scuffs from desk diving.
: The watch is working as it should in all her functions (including
: the internal bezel that rotates through the crown). Service
: history is unkown.
: The case has 40mm without crown. The hands and dial markers still
: glow in the dark as they should.
: Water resistance was not tested and can't be guaranteed.
: I'm asking 800 euro plus shipping at cost. The watch is located
: in EU. References available upon request
: Thanks for looking
: Any other question, just ask
:
:
: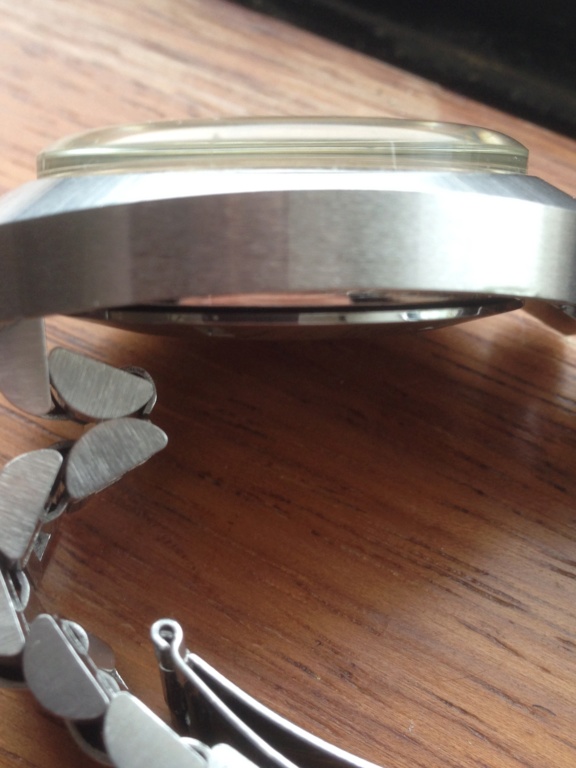 :
: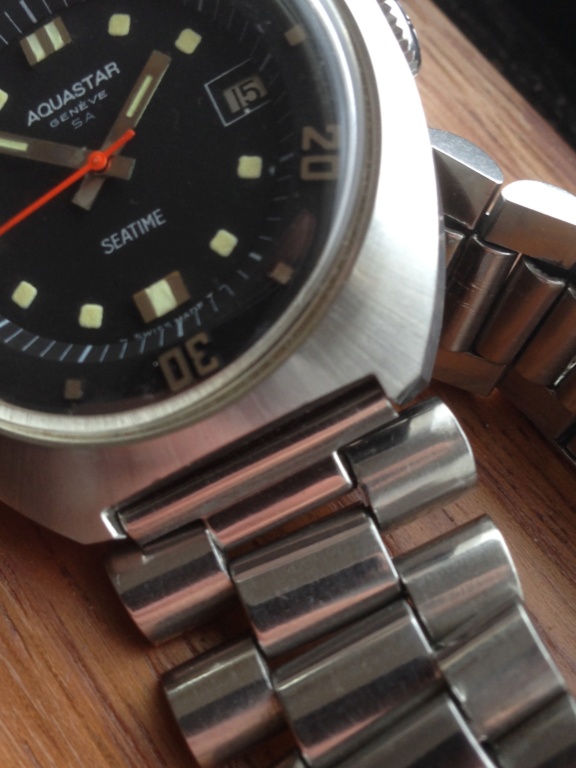 :