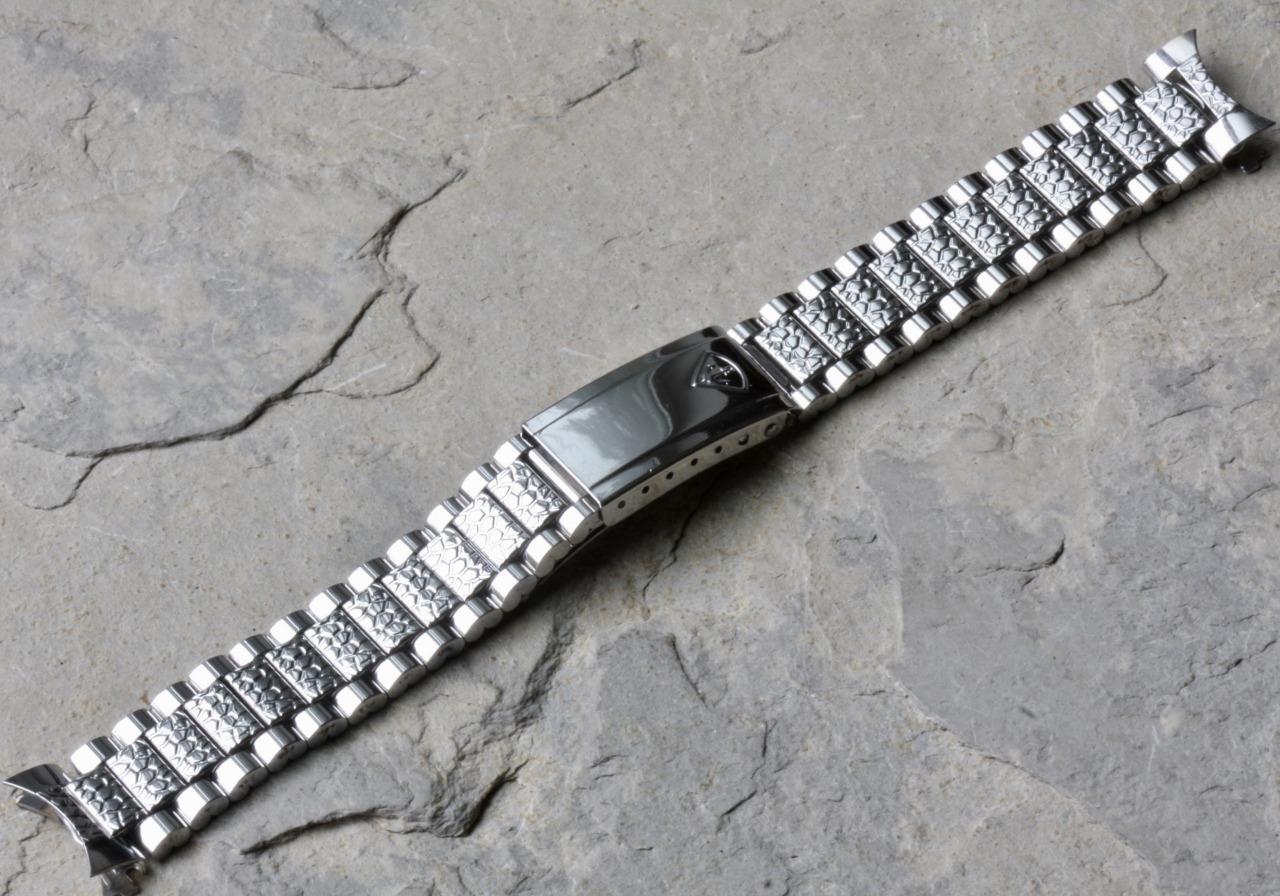 Uncommon steel 1960s era Ulysse Nardin bracelet that would really complement a steel chronograph, diver or dress watch with 19mm standard-curved lugs. Generous length bracelet is 6 3/8 inches long (15.8cm) with 4 incremental sizing holes in the clasp. You can remove links to make it shorter. Has been used, with some light marks on the mirror-finish clasp, but overall it is in excellent condition and just an absolutely unique piece. Has standard curve 19mm wide ends that could easily be modified to 18mm.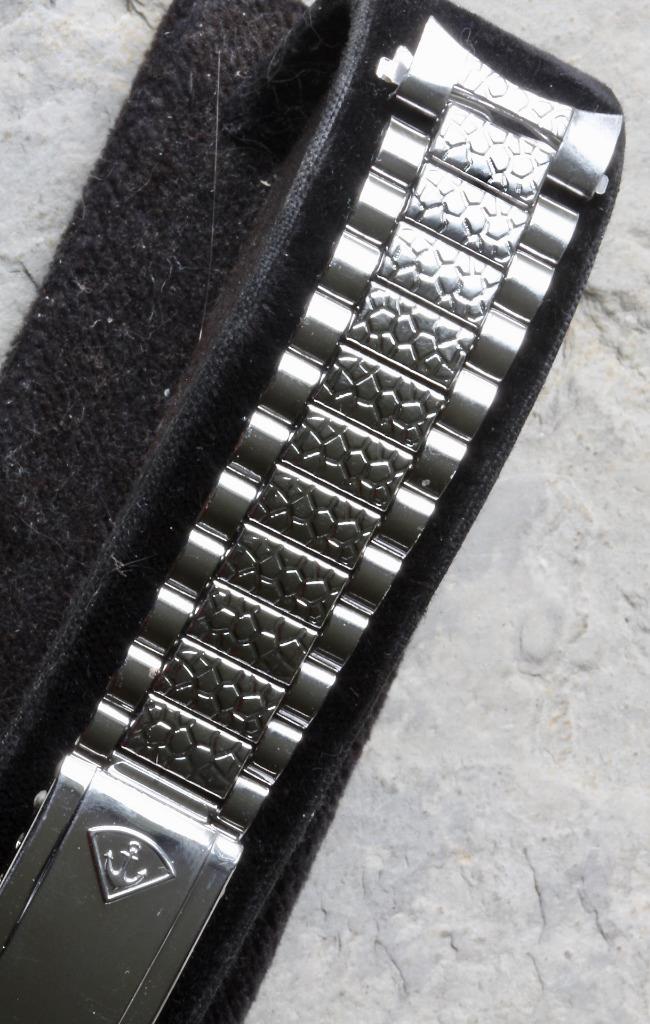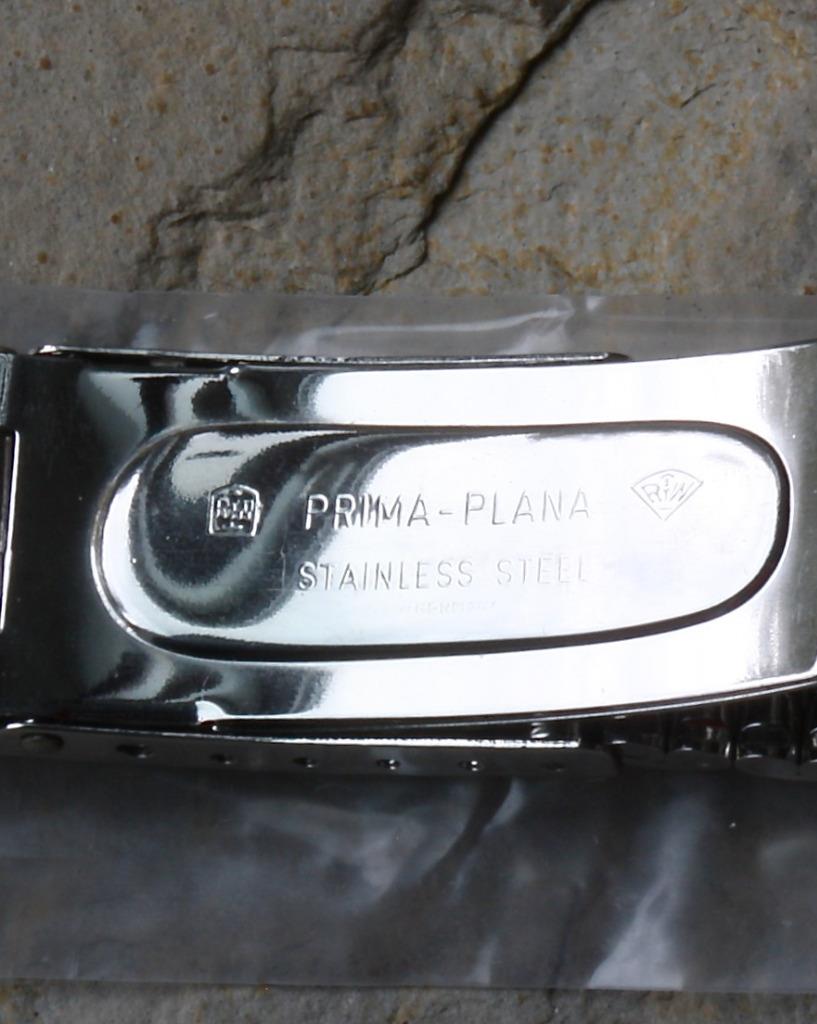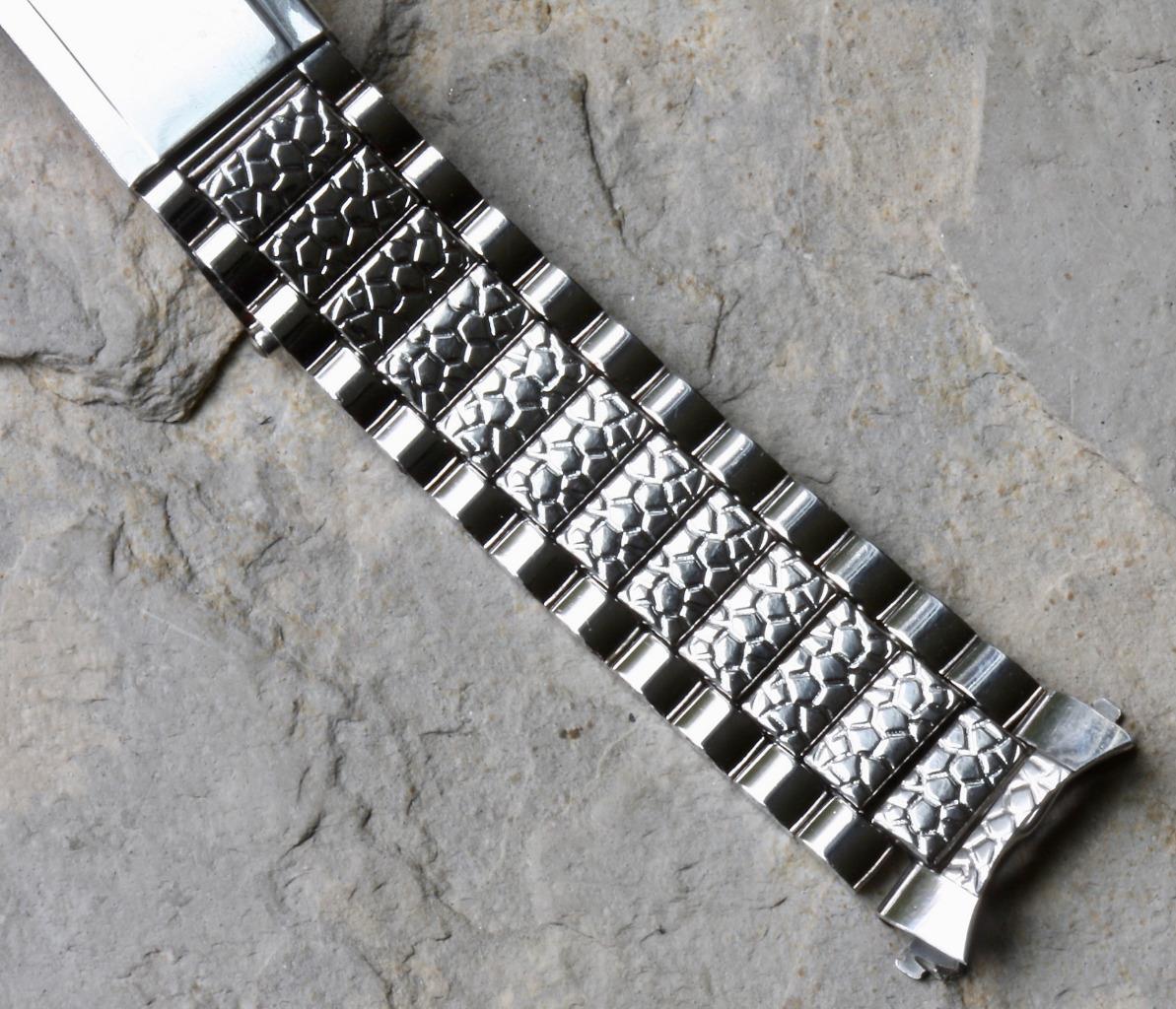 Price is $995.
SHIPPING: U.S. shipping with tracking is $7.99. International buyers pay $70 for Express delivery or $115 for FedEx.
PAYPAL or QUESTIONS to billmahoney@aol.com
I have many references here. Thanks - Bill Mahoney (Squinky)
One of more than 200 vintage watch bracelets you will find at Squinky.com including branded NSA bands for Zenith Movado Certina and also bracelet to fit most dive watches and chronographs.