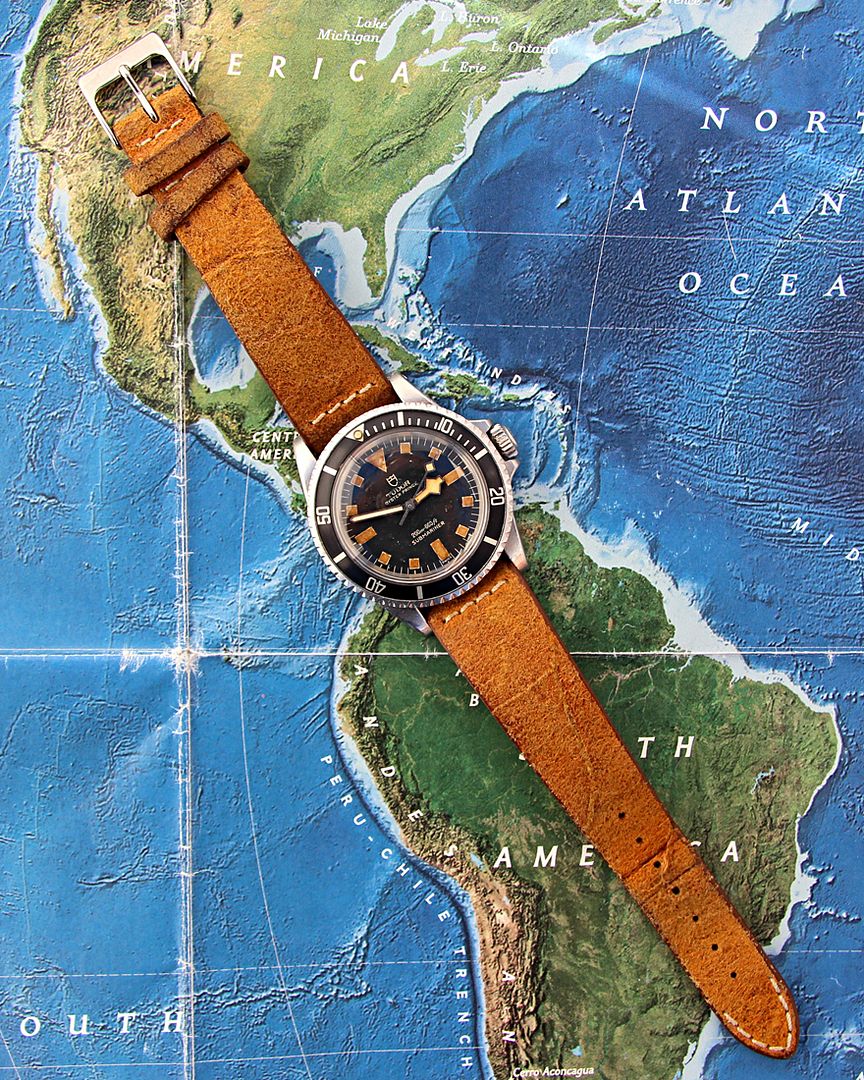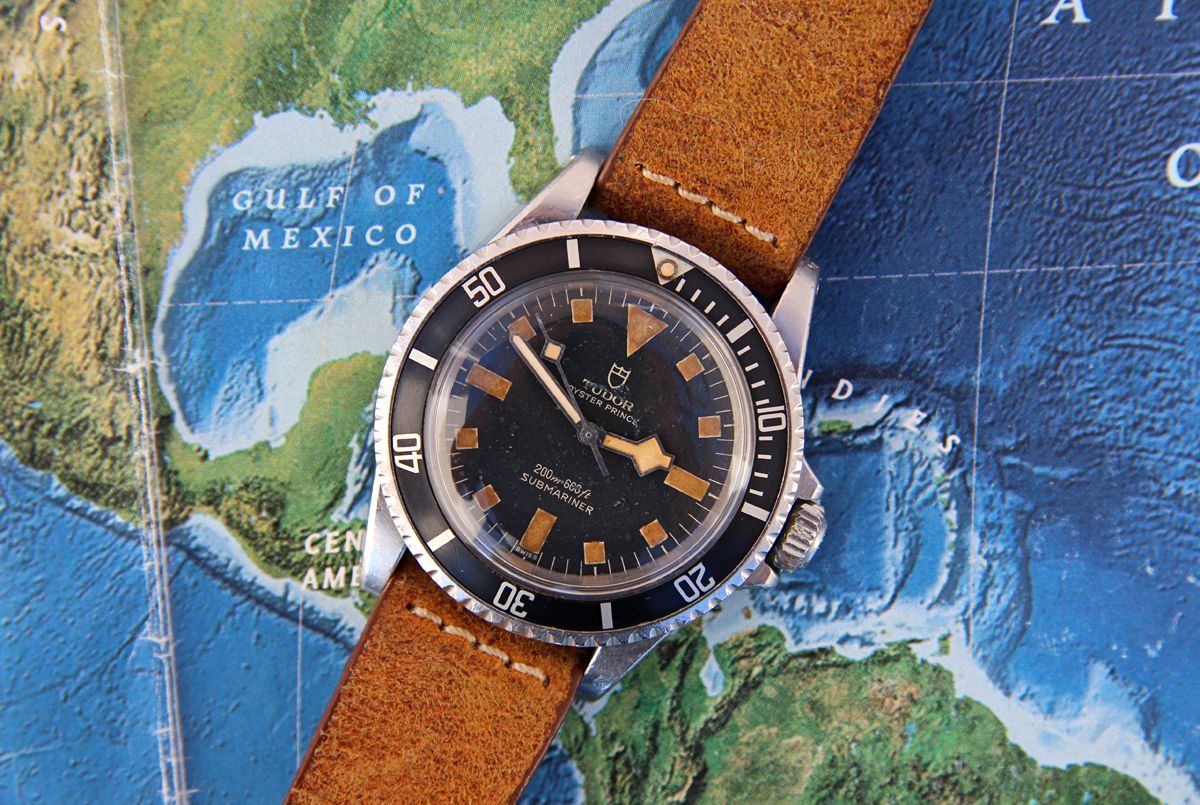 Up for sale is this 1970 transitional reference 7016 Tudor Submariner, the first of the Snowflake Subs, one of the all-time classic Vintage Tudor divers. This black Tudor Sub with heavy pumpkin patina features a rare original SWISS-only dial, found only on the earliest Snowflake dials. As you can see, this early iteration of dial was prone to some sort of reaction between the paint and the plate that led to a kind of bubbling effect. Interestingly this defect is also found on the earliest Omega PloProf dials, indicating they were likely produced by the same dial manufacturer.
Obviously no safe queen, this great toolwatch has been worn & enjoyed as it was meant to be throughout its nearly 50-years of existence and is in Very Good well-used vintage condition overall. The case is very thick with undistorted lug holes and while the chamfers have been softened though age they are still visible. In addition, this great Tudor Sub features its original bezel and black fat font inlay with Tritium pearl. It also retains its correct vintage domed Tropic 19 crystal and period correct Twinlock crown. All in all this awesomely rugged vintage Snowflake Sub fairly shouts unmolested vintage authenticity, just the way I like them.
The asking price for this great patina lovers Tudor Snowflake Sub is $7,650 USD OBRO including fully insured FedEx shipping worldwide. Bank Wire strongly preferred. Other payment options upon application. Payment must be made in US DOLLARS. Watch will ship upon full clearance of the funds, as well as any necessary bank vetting.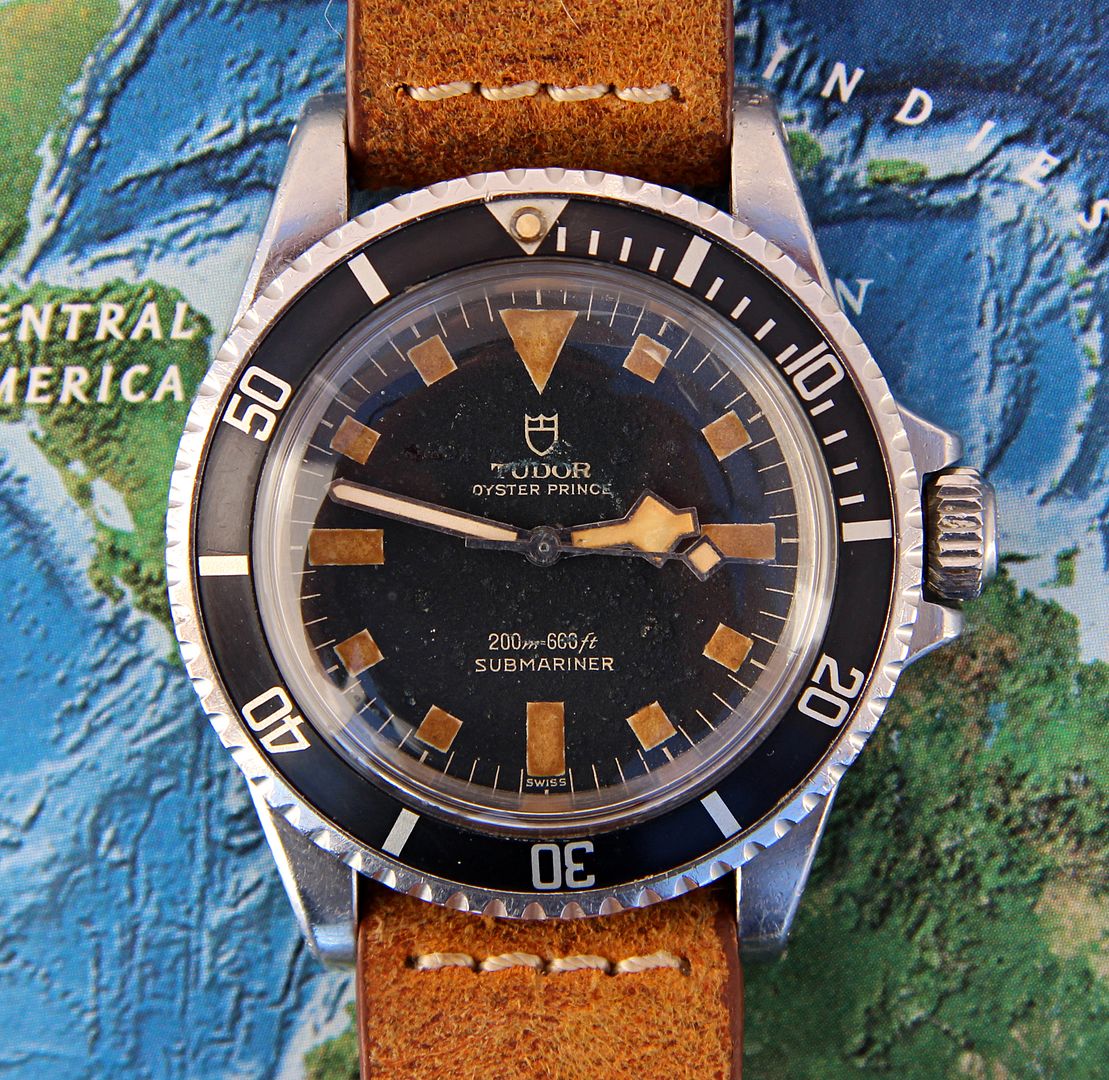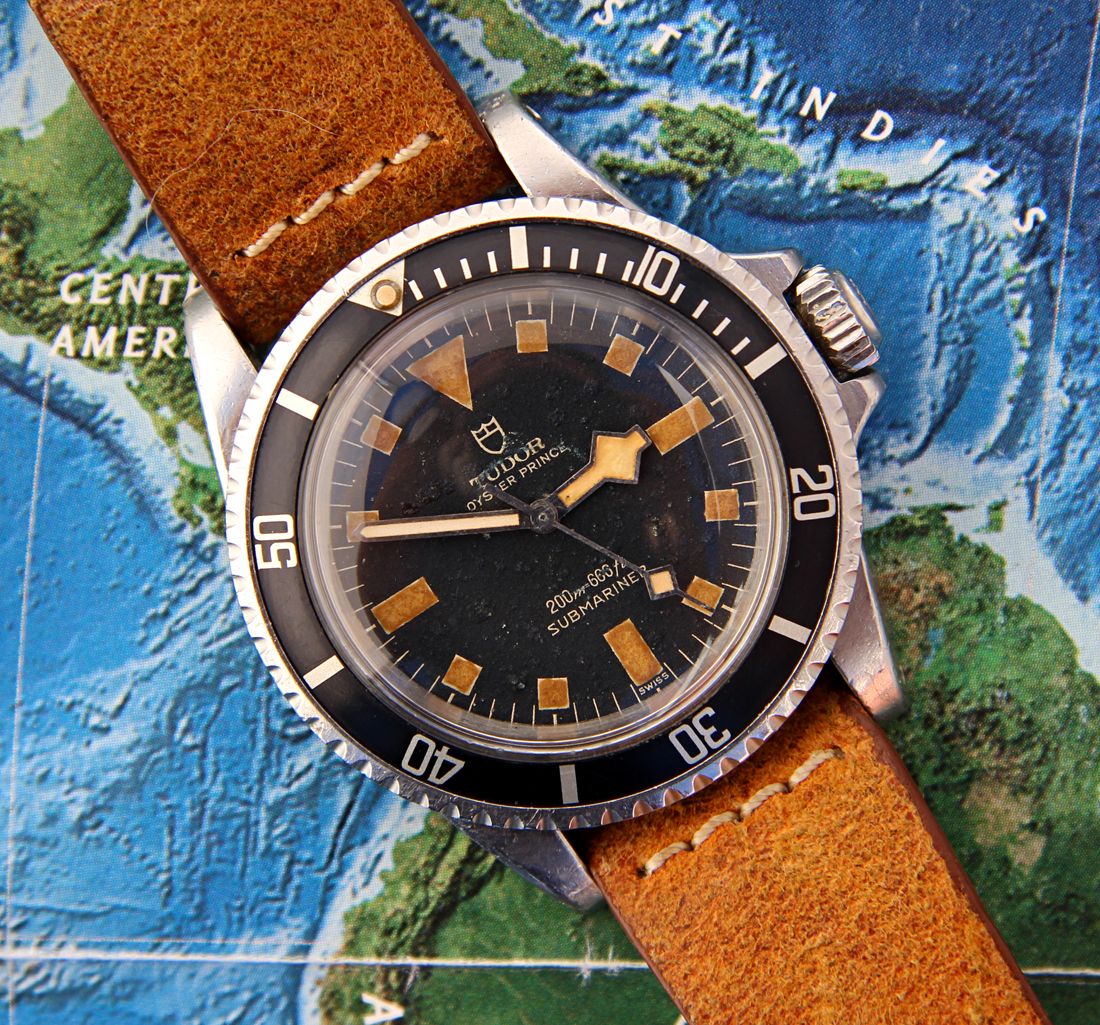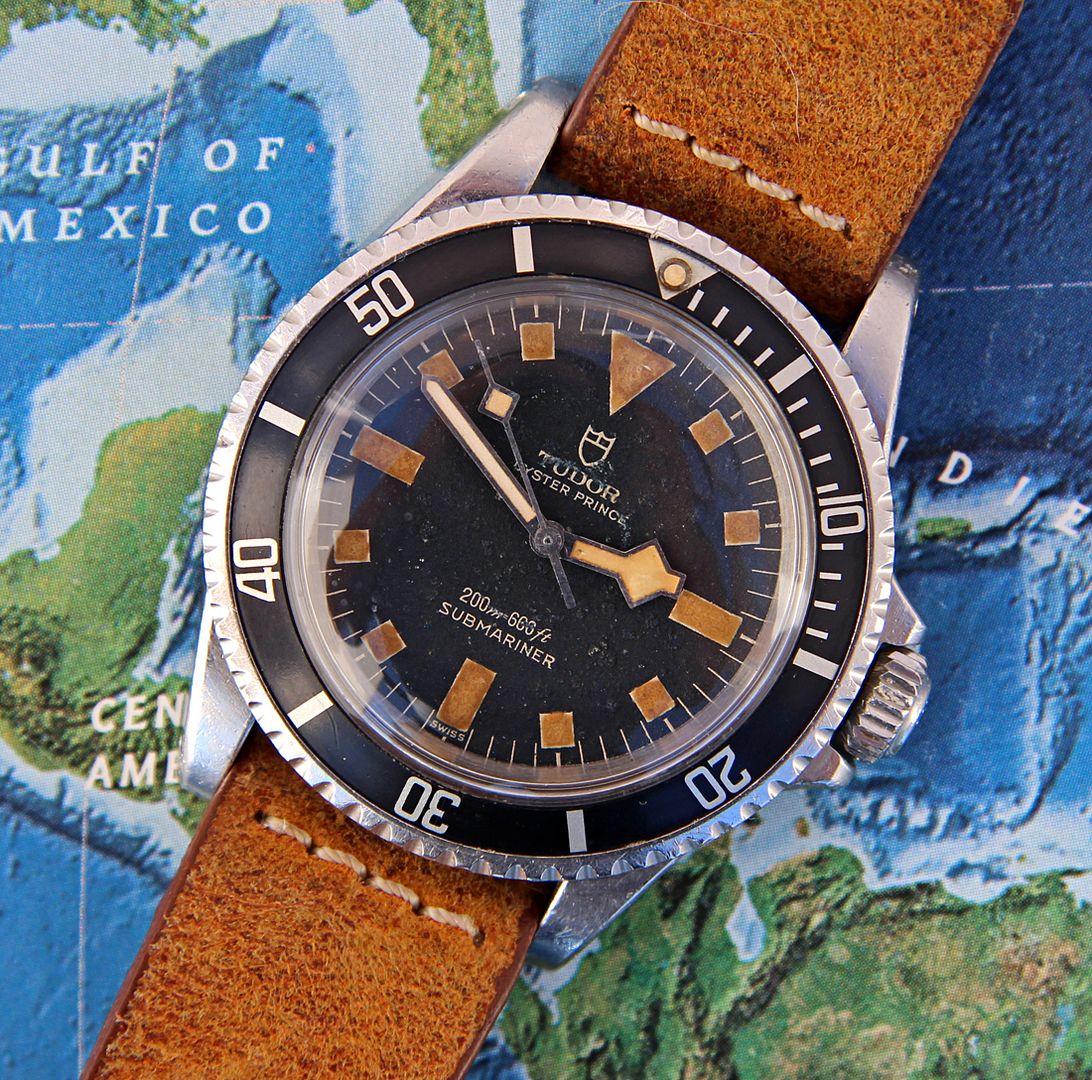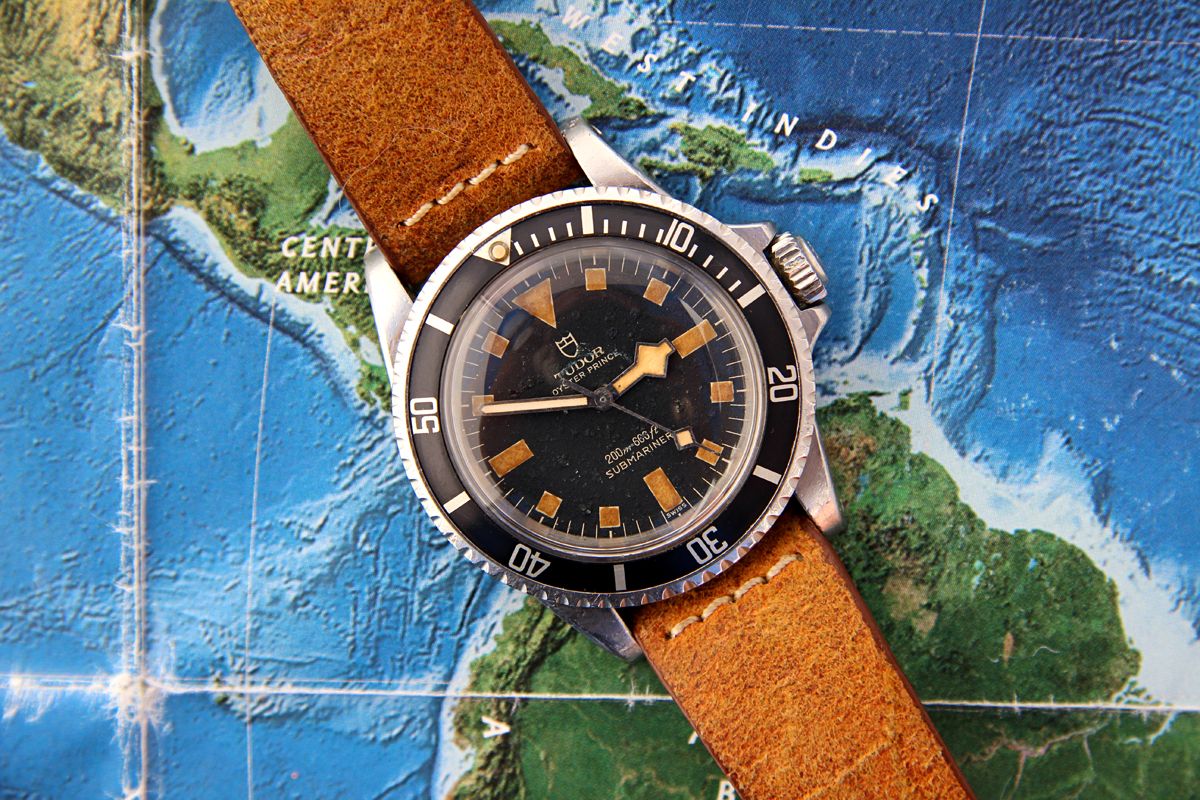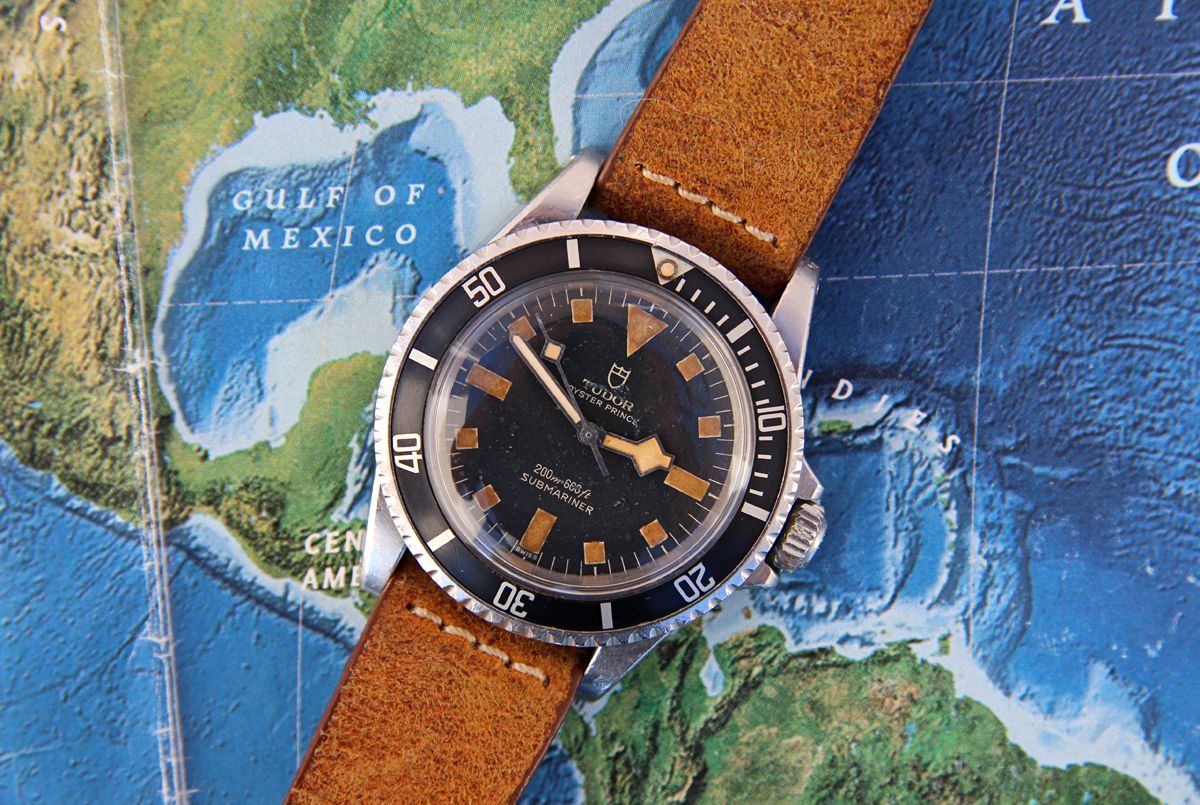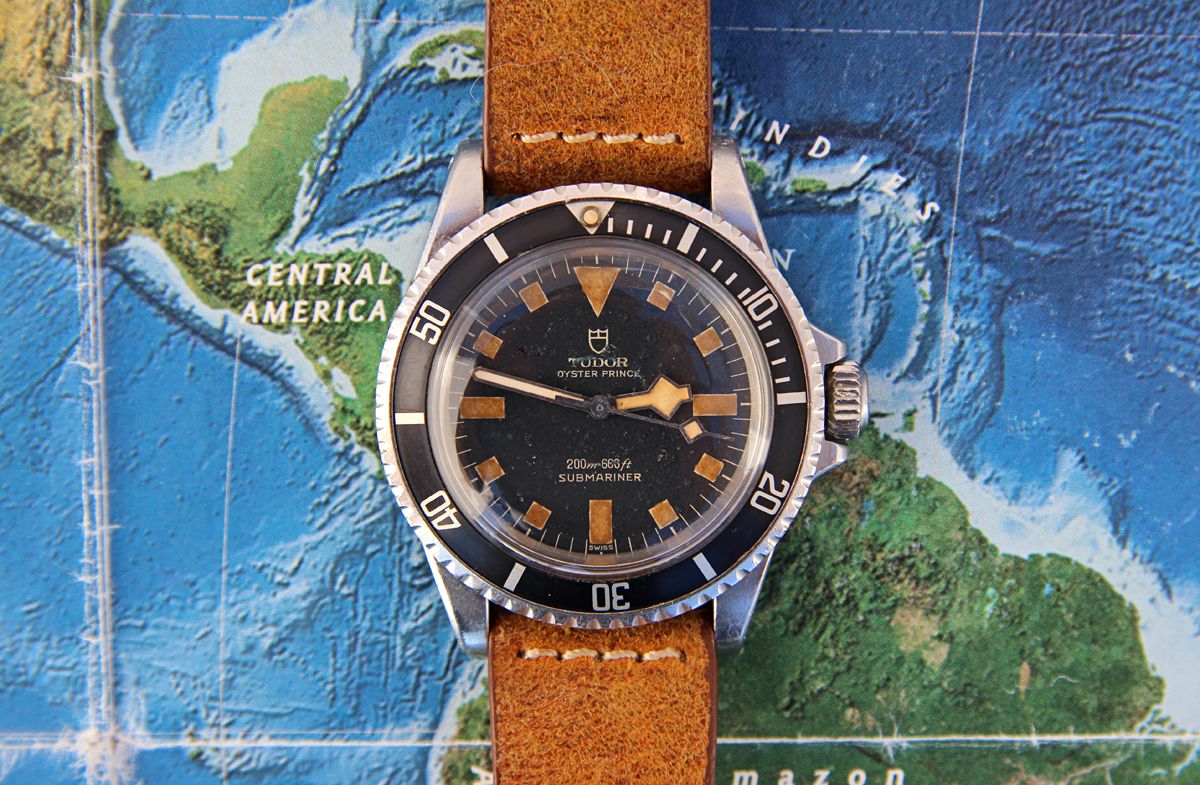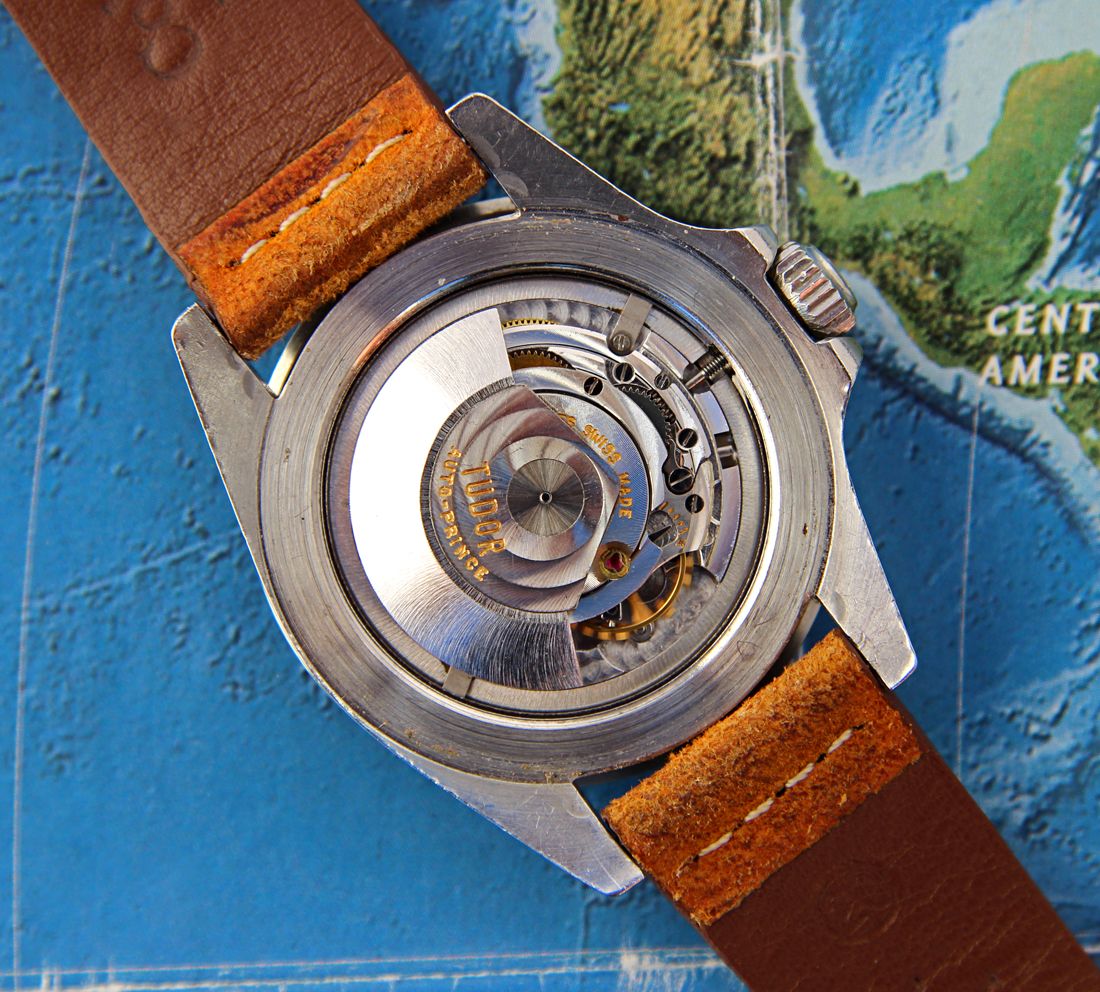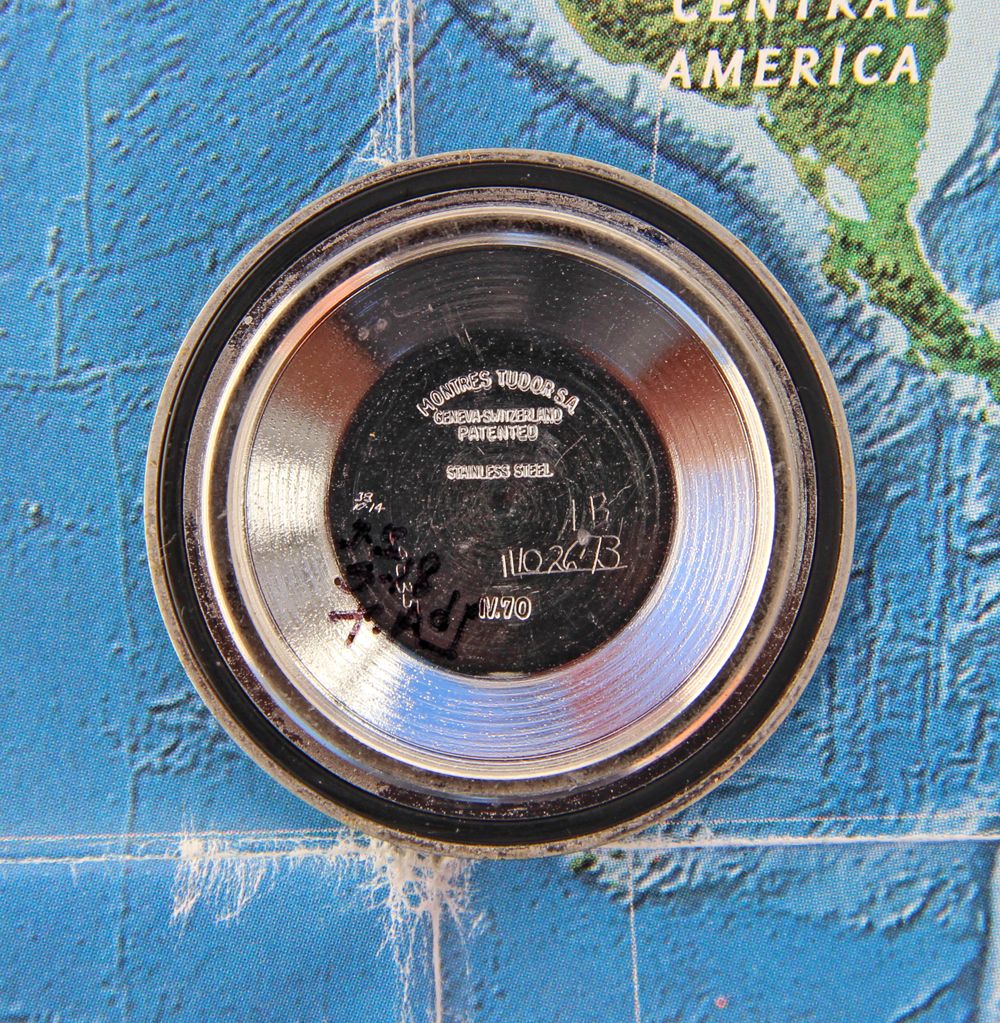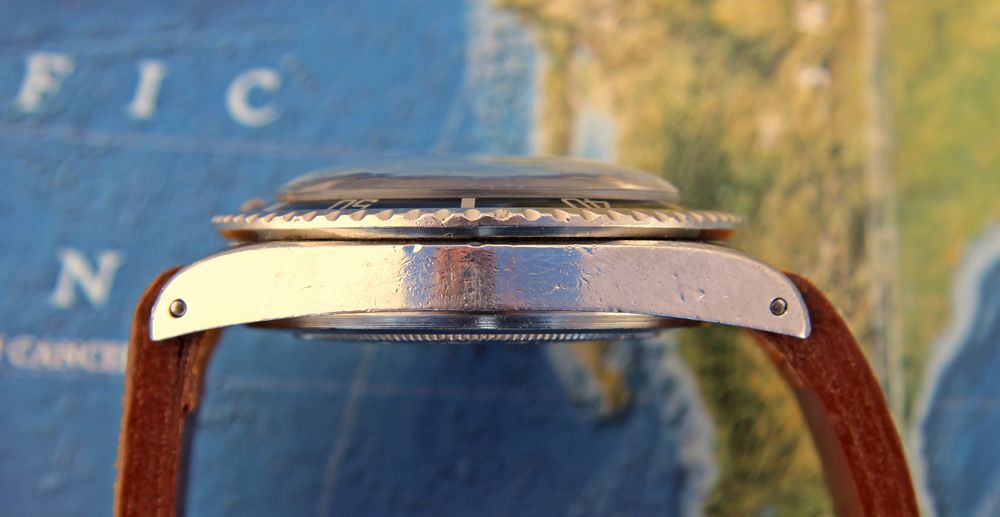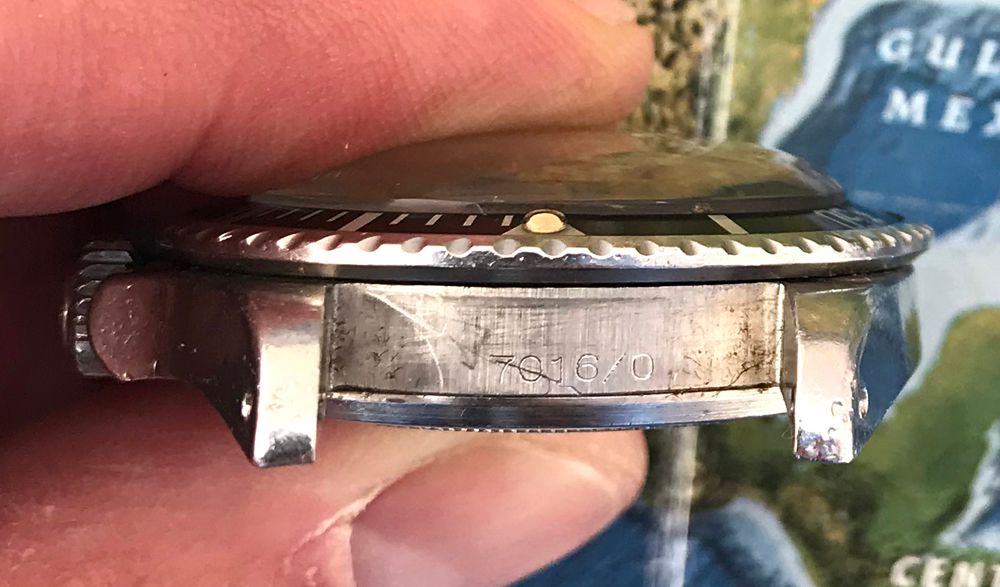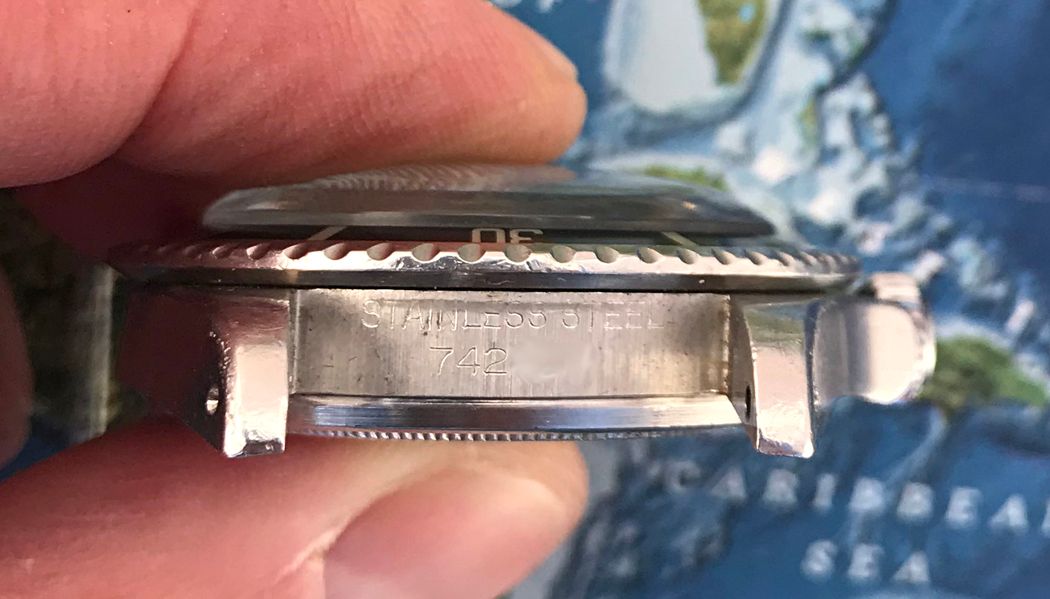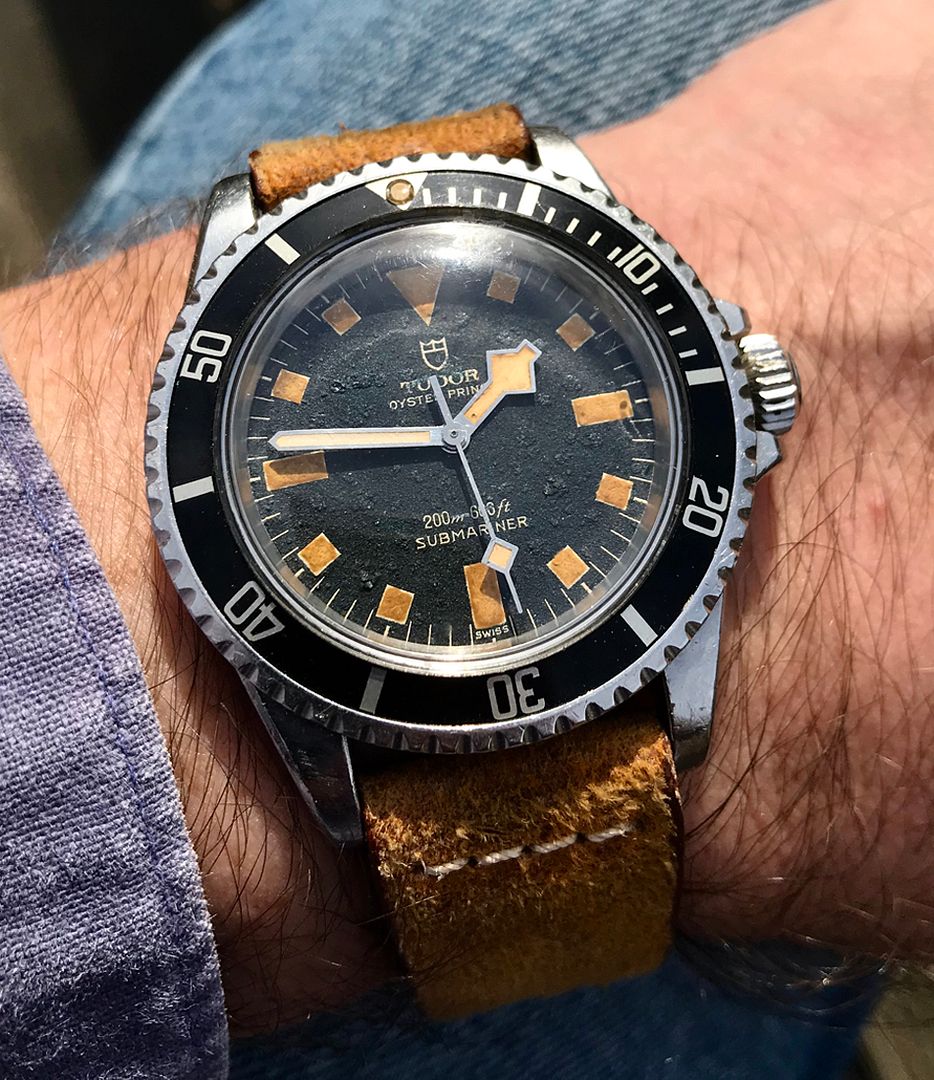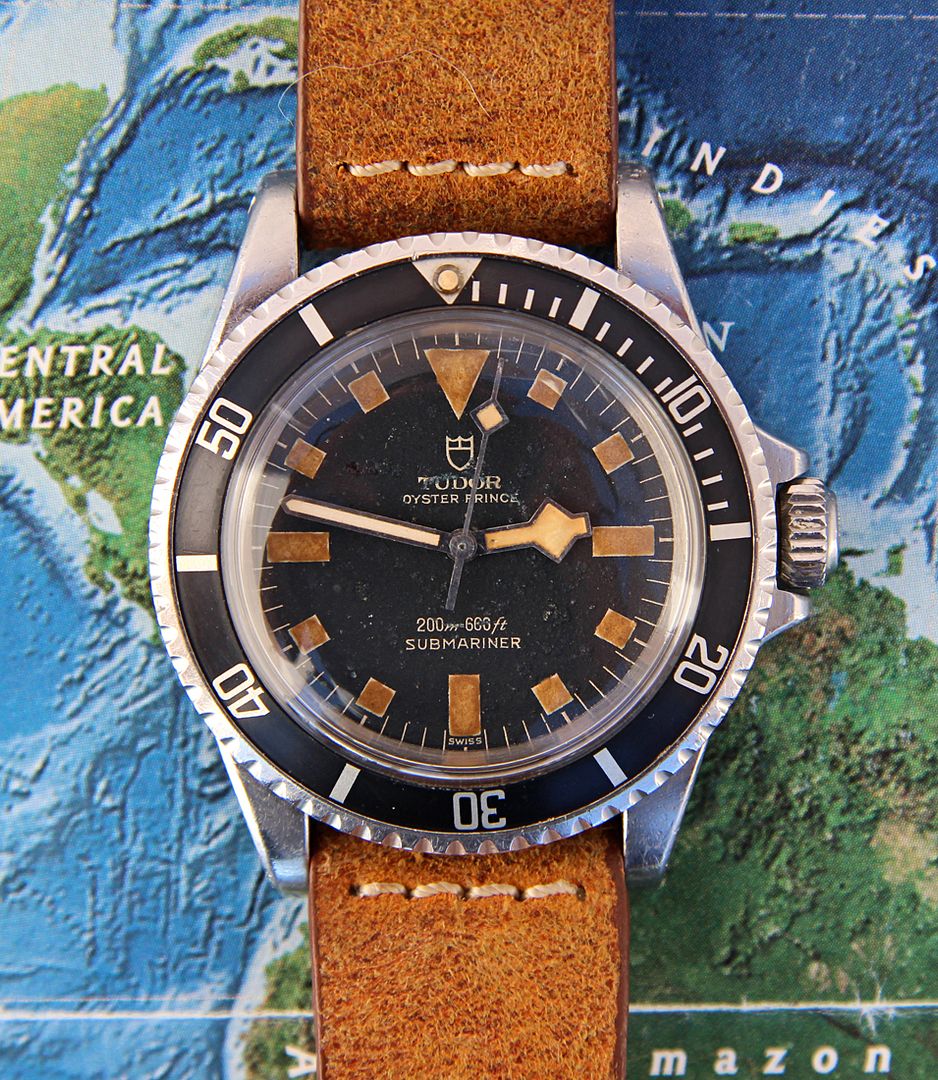 CASE & BACK: Classic 40mm (not including crown/crown guards) x 47mm Submariner case has very thick lugs, symmetrical crown guards and undistorted lug holes. As mentioned above, this watch has clearly been worn extensively and actively and has some dings & scratches — Good cosmetic condition overall. Case has no significant corrosion/pitting to the lip or inside the back. Model & complete 742,k serial numbers are quite legible between their respective lugs. The outer caseback has some minor scratches but no bad tool marks and is more like Very Good+. External "Oyster Case by Rolex" legend is all present and still quite sharp. The inner caseback is free of corrosion and is correctly stamped with the Tudor period nomenclature of the time, including the quarter/date stamp of IV.70. From my observation, most of these first generation Snowflake dials seem to hail from IV.70 cases, particularly on the transitional 7016 reference, which began production with a standard Rose dial before shifting to the Snowflake layout.
DIAL & HANDS: While this dial won't be for everyone it is undoubtedly original, displays stunning wabisabi and I love it. The bubbling defect is constant throughout the dial surface and has resulted in some distortion and smudging of the original printing. Note also that this is the first generation of Tudor Shield logo dial, which replaced the long-standing Rose as trademark for Tudor Subs and the marque as a whole. Clearly these early Snowflake dials had some technical issues, which is why so few survive today, as they were regularly replaced. The original characteristic Tritium square, rectangle and triangle lume has acquired a heavy and gorgeous pumpkin patina, which is well matched by the iconic Snowflake hands. That said, I believe some unobtrusive binder has been used to stabilize the hands lume, which was notorious for falling out over time. Overall the dial is in Good to Very Good original condition and the hands are likewise Very Good though likely slightly touched up. If you like 'em authentic and with loads of lived in character this one is for you.
CROWN: Period correct no-dots Twinlock crown screws down tightly, and pulls out to the winding & non-hack time setting positions, as it should.
CRYSTAL: Period correct Tropic 19 domed crystal gives the watch that real vintage feel with its high profile and distorting effect. The crystal was professionally polished at service a while ago and retains only residual scratches, Excellent vintage condition.
BEZEL: Period correct Excellent "soft serration" bezel with original fat font insert and Tritium pearl in likewise Excellent condition with only minor marks. Obviously I don't have to mention that these fat font inserts are now worth a small fortune in their own right. The bezel rotates smoothly in both directions with normal finger pressure.
MOVEMENT: Deluxe Tudor 25-jewel caliber 2483, an ETA-based ebauche that was actually bespoke for Tudor because you don't find this exact caliber in other ETA-powered timepieces of the period. This is probably due to the sophisticated balance assembly. This great movement is very clean and shiny and was fully serviced by my watchmaker in late 2014. It is running strong, keeping good time and has a strong power reserve. This is guaranteed to be the case at the time of shipping.
BAND: This Sub will come on a slightly used but terrific distressed Italian leather strap in "rust" with generic steel buckle that matches this deep orange Snowflake to a T. This watch takes 20mm straps.
As a matter of policy I make NO guarantees for the water resistance of this watch in any way, shape or form.
This great genuine vintage Tudor Snowflake is offered with a 3-day inspection period from the date of receipt and may be returned for a full refund (less any shipping costs incurred by the buyer). This refund is unconditional and once I get the watch back in exactly the same condition as it was sent to you, your money will be refunded. Of course, once the 3 days are over the sale will be considered FINAL.
Thanks for looking,
T.
tomvox1@hotmail.com