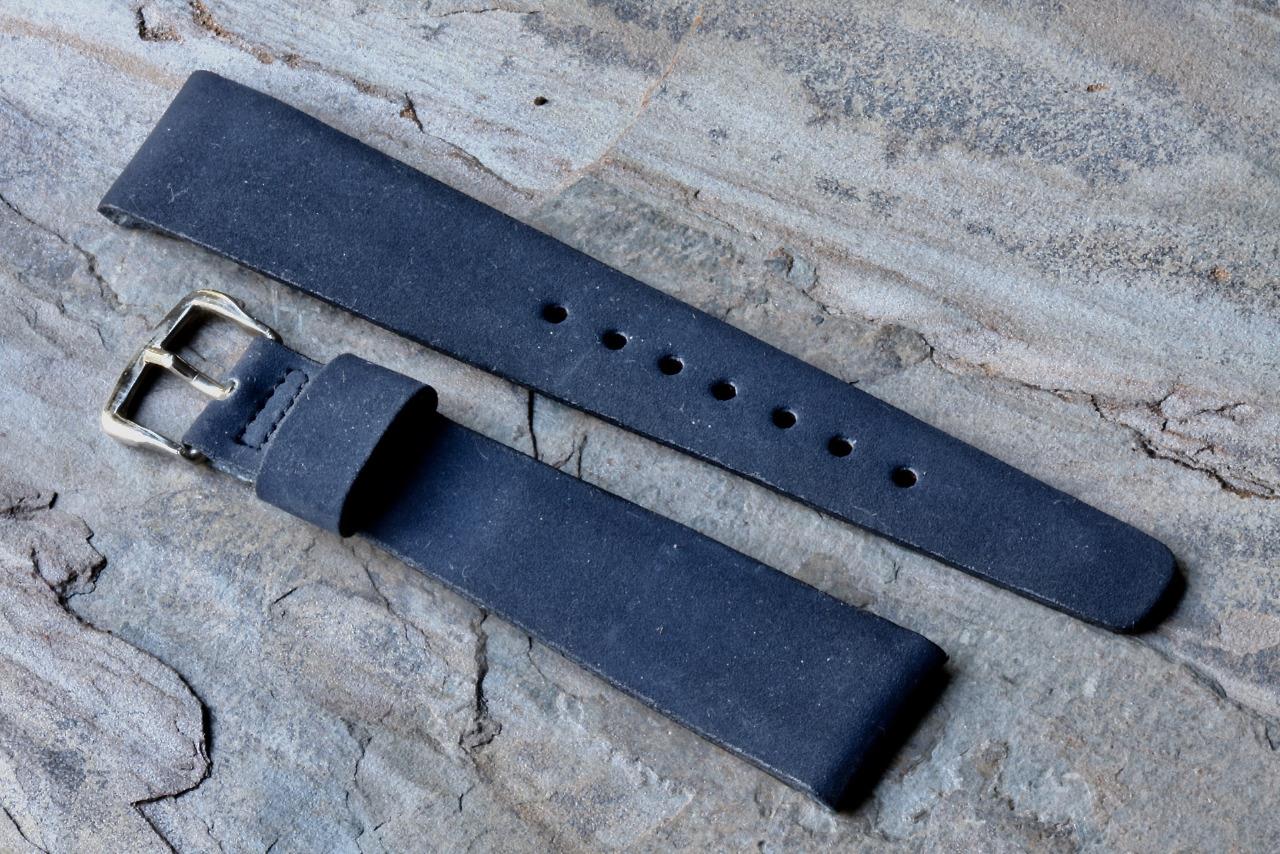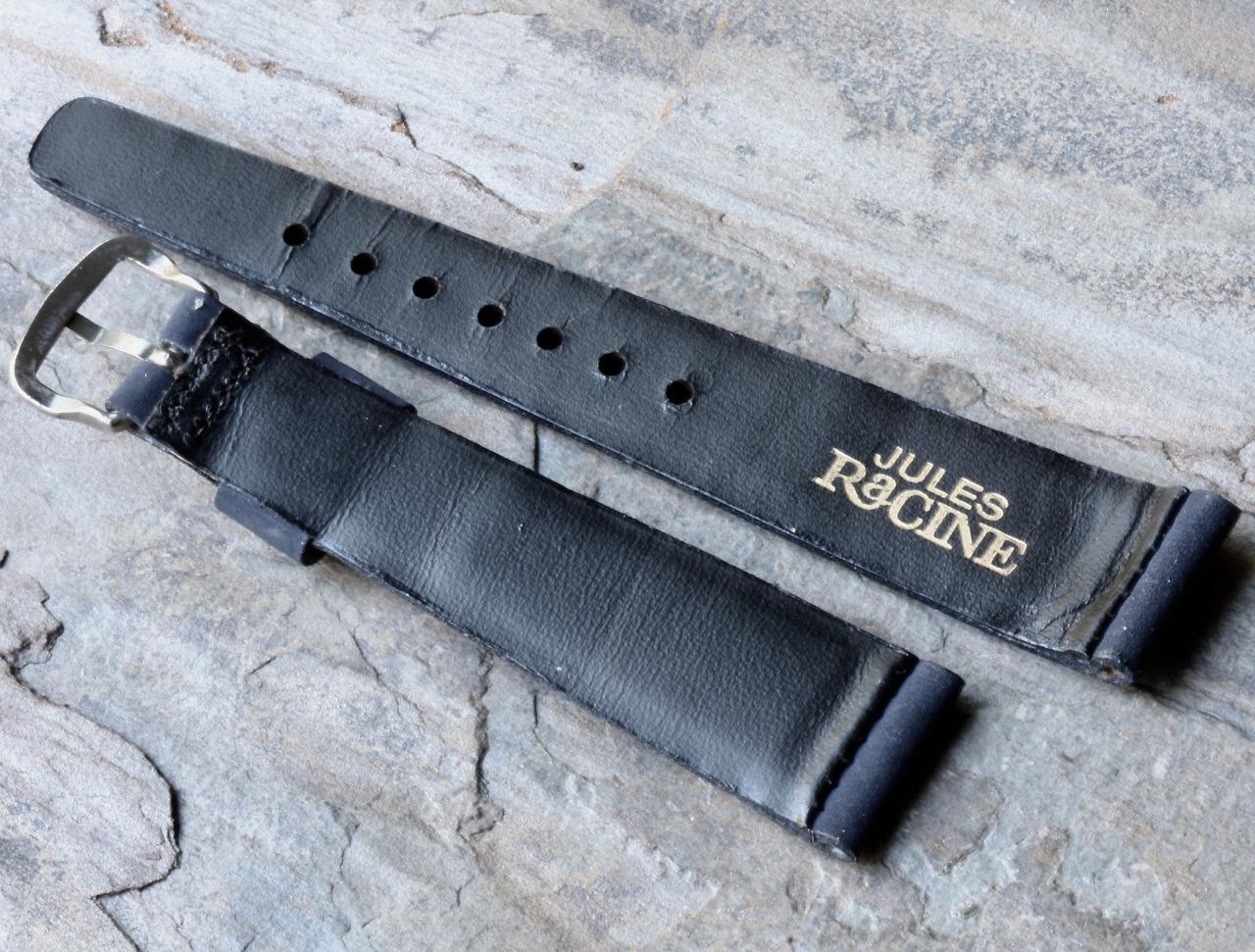 Not a vintage watch strap brand that comes along often. This 1950s/60s era Jules Racine band would be perfect for the many Racine/Gallet co-branded chronographs. In a beautiful very dark midnight blue unstitched suede, with the wider, single strap holder. This tapered-shape band has its original unsigned fixed steel buckle (no spring bar) or you can snip that off and install another 13.5mm opening buckle. Standard length strap measures 7 5/8 inches (19.3cm) placed end to end, not including the buckle. Metric measurements of the two pieces are 115/78mm. Band is 4.3mm thick where it meets the watch and 3.0mm thick at the tail end.
Price is $79.99.
U.S. shipping $5.99; international delivery $19.99.
PAYPAL or QUESTIONS to billmahoney@aol.com
I have many references here. Thanks - Bill Mahoney (Squinky)
Squinky.com
Check out our new Chronographs and Divers departments, where we will be posting special vintage items such as chronograph movements and dive watch cases.