: Dear all, Kind of interested. I think it's a pretty sweet watch. Is it still for sale? Thanks, Scott
: I'm doing a bit of a cleaning in the box as I have too many watches
: I don't wear at all. One of them is this nice little vintage
: mystery dial Bovet/Helbros. The case is about 34mm+ wide and
: 40.2mm lug end to lug end. It is chromed with a steel back but
: it's in a rather good condition - for a chrome watch. The case
: back says Bovet Freres and Co. SA, which refers to the case
: manufacturer.
:
: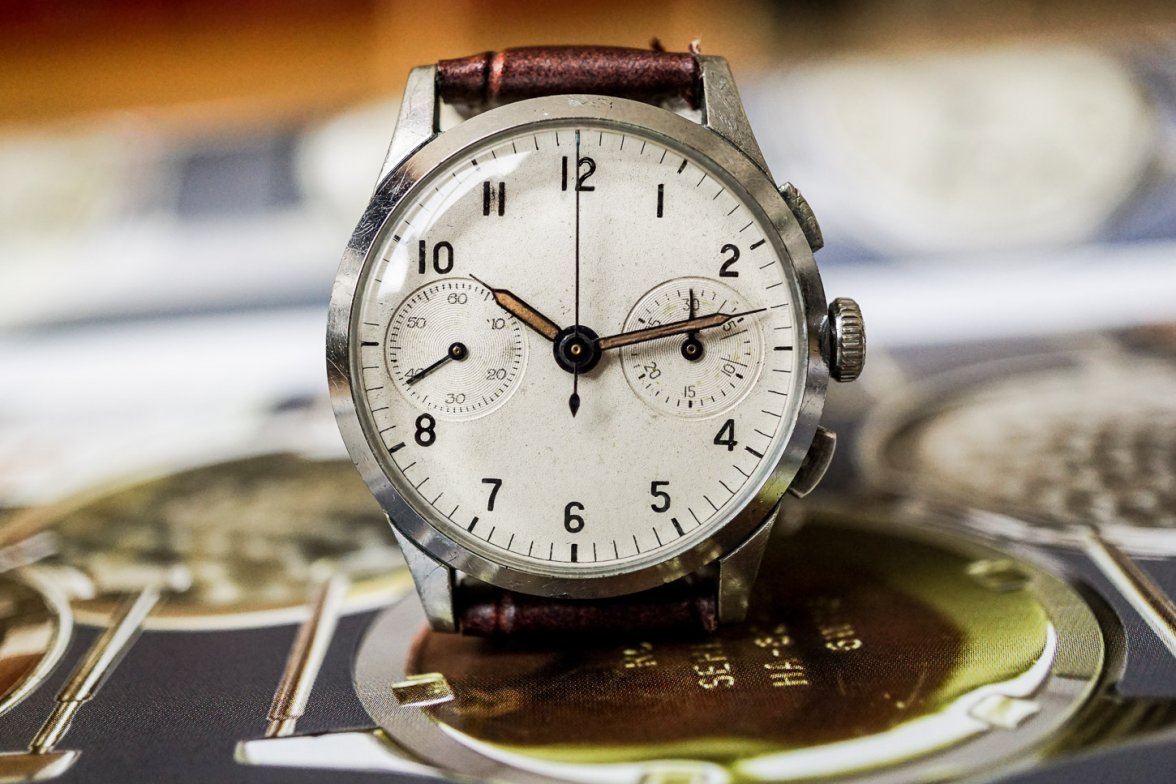 :
:

:
: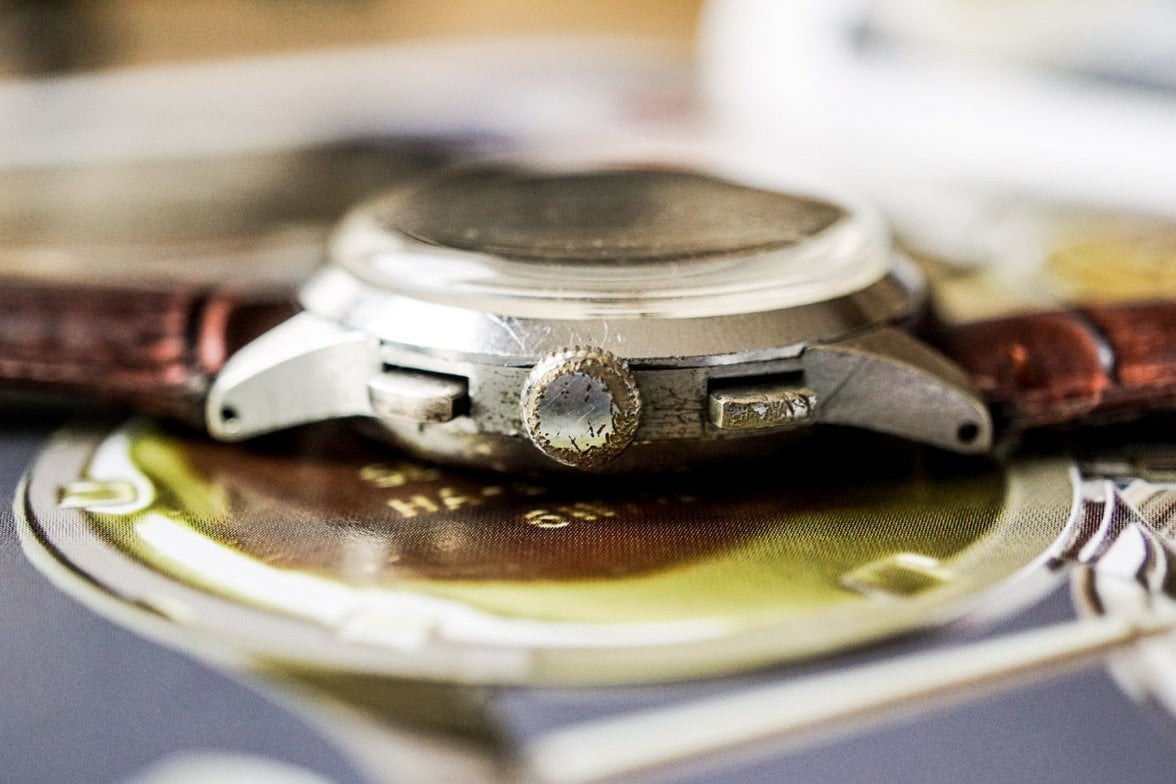 :
:
: The movement inside it is a manual wind bi-compax chronograph
: caliber by Helbros. It is a 17-Jewel movement that works and
: keeps time. Chrono starts, stops, resets but I don't know the
: service history
:
: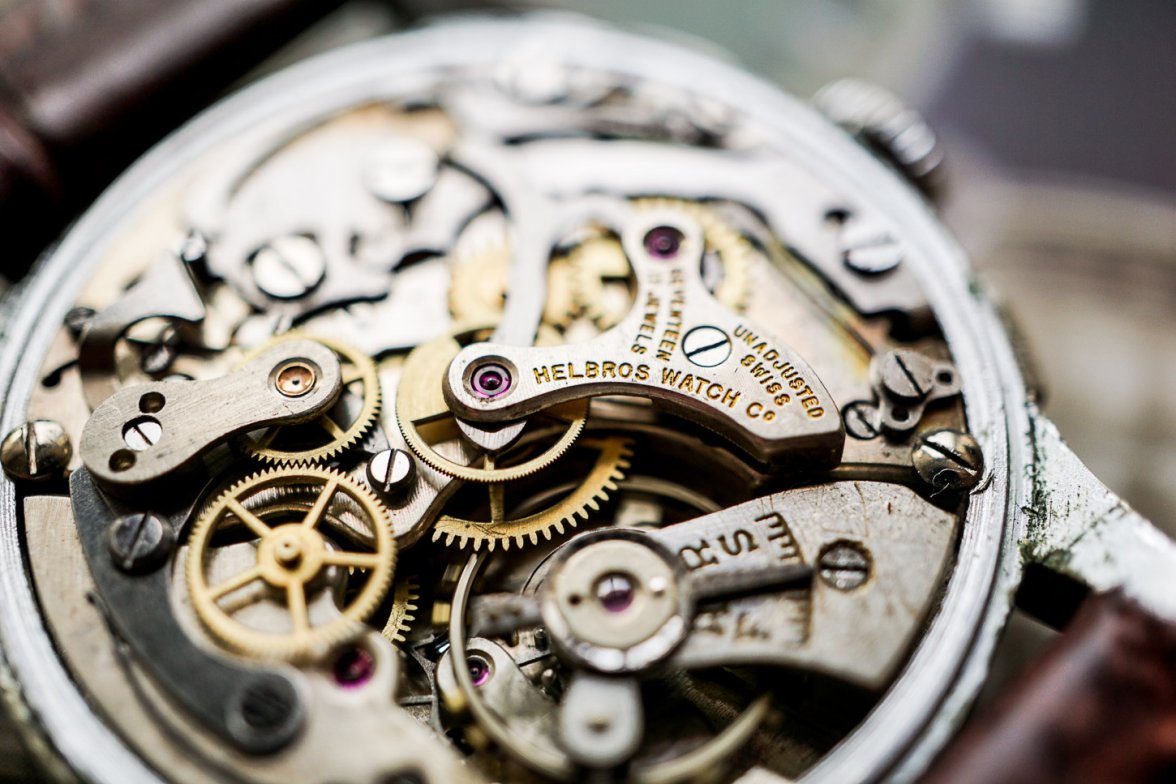 :
:
: The dial has no branding at all. Very similar to the none branded
: British/Australian/Canadian military watches. The dial is white
: with no blemishes on it really. It could probably use a cleaning
: but that's it. The beautiful blued steel hands still have the
: original tritium (I'm assuming) which glows as it should when
: lit with a blacklight.
:
:

:
: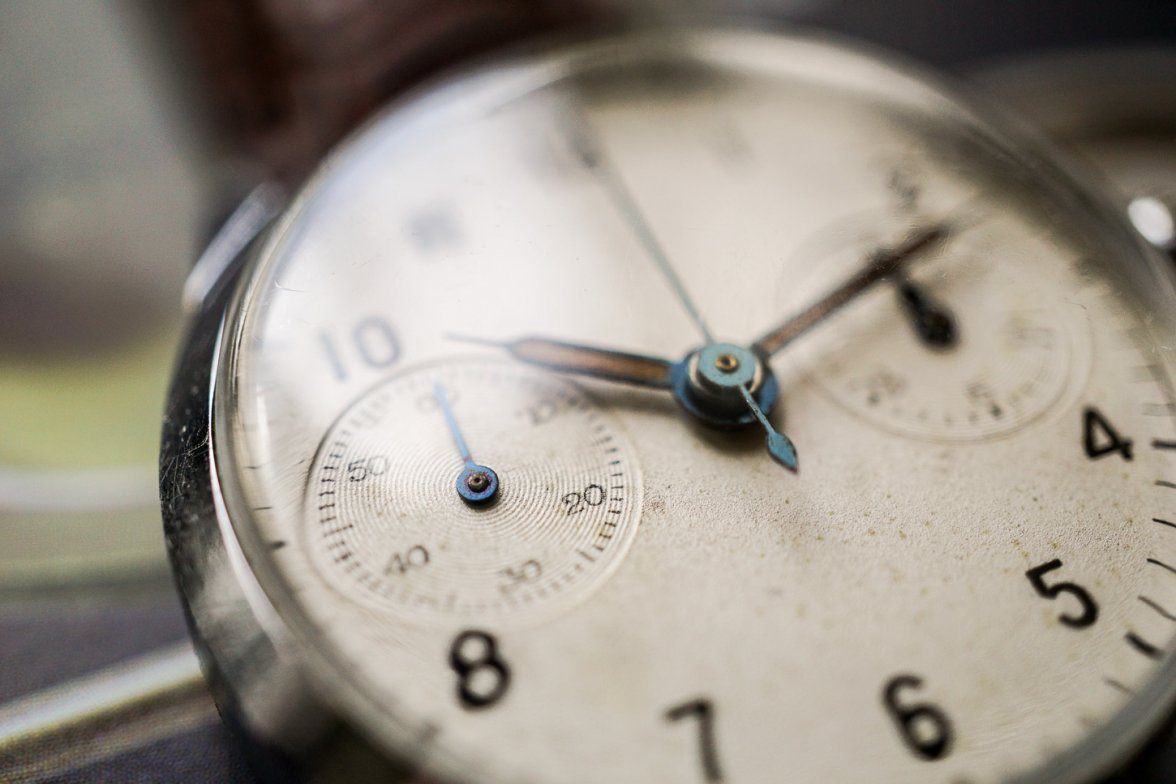 :
:
: The watch comes on a croc grain dark brown leather strap.
: I'd like to get €550 for the watch PayPal (as friends and family)
: or Bank transfer to my account. If you have any questions please
: don't hesitate. Thank you for reading.