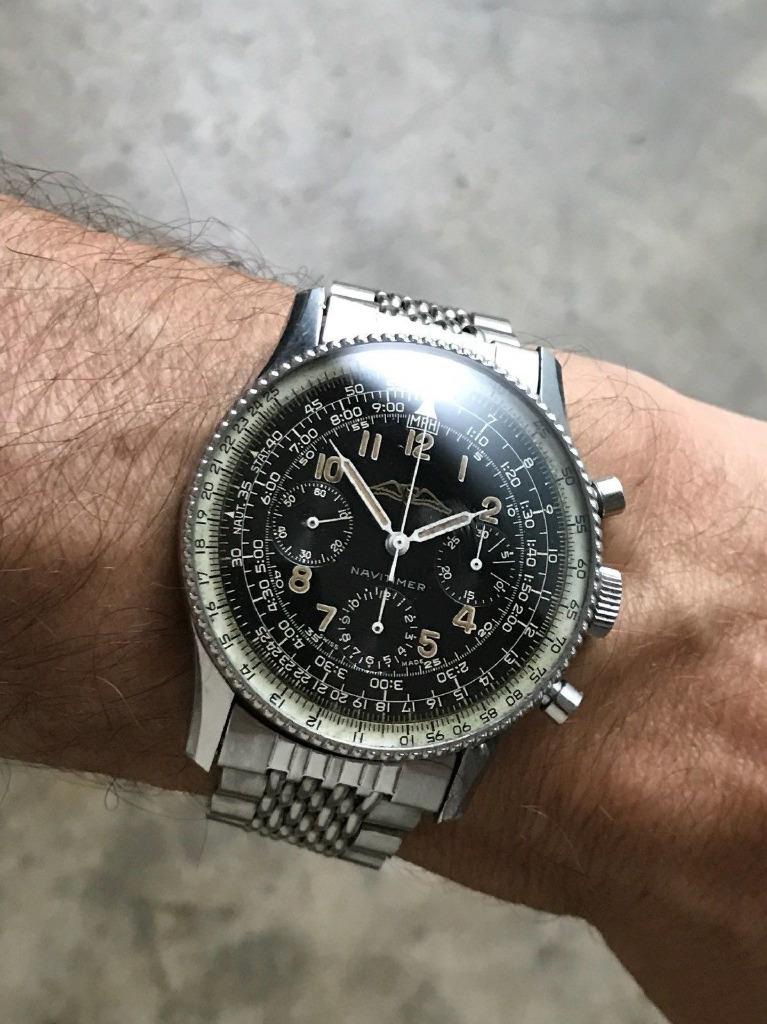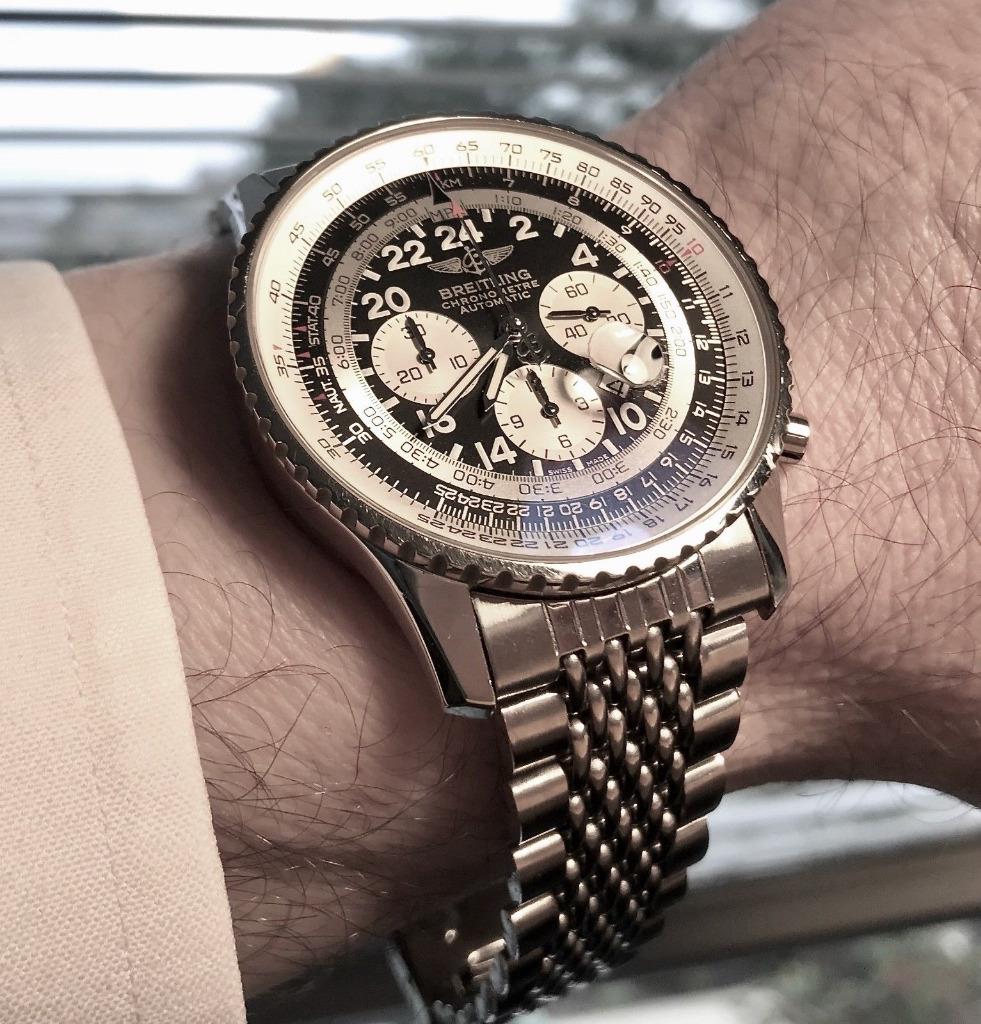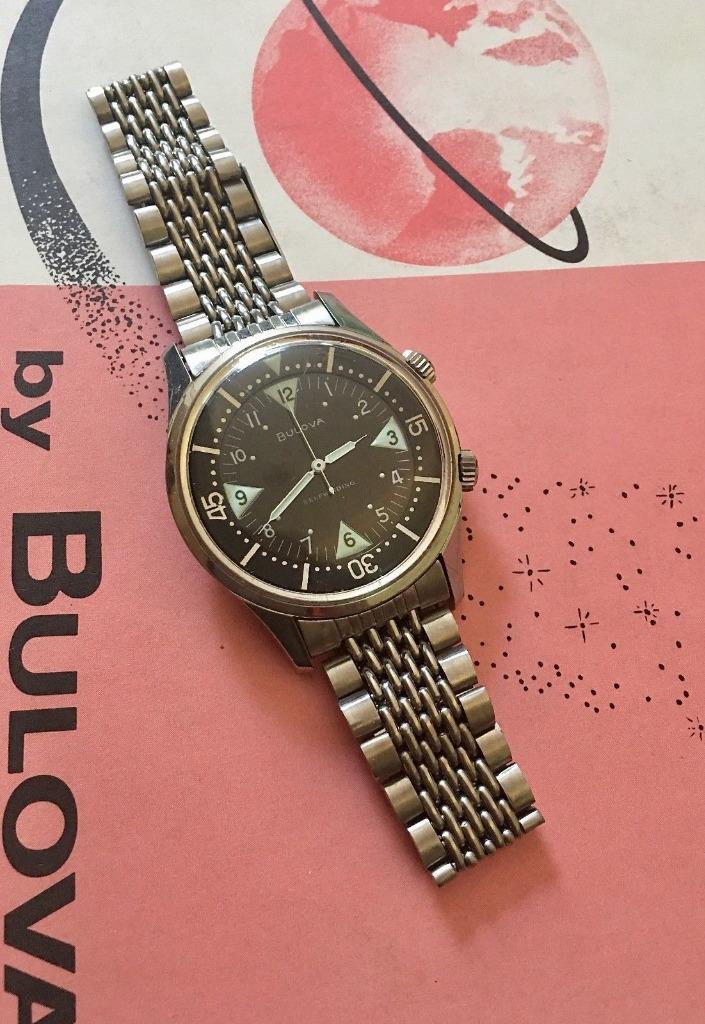 One of the most rare size vintage Beads of Rice bracelet types to find: This one has 22mm standard curved ends compatible with larger vintage chronograph divers watches, and looks just perfect on the vintage and newer Breitling Navitimer models shown. Also fits 42mm Super Compressor models like the 1961 Bulova shown, as well deep dive watch models and many other watch collector 22mm lugs favorites. Nice wider links that graduate out from the 17.25mm wide clasp to 19.5mm wide final links before the 22mm ends. The beads pattern is the popular 7 grain beads lined up in 4x3 rows. New Old Stock vintage item c. 1960s/70s signed on the back of the clasp "100% Stainless Steel Hadley Hong Kong." Good length is 6 3/8 inches (16cm) fully extended and sizes down to 5 5/8 inches (14cm) with the adjustments in the clasp. You can remove links to make it shorter. Clasp is 17.4mm wide. The links flare out very gradually to 19.8mm at the ends, so the transition to the end pieces works well. Links are 2.8mm thick. Band weighs 33 grams.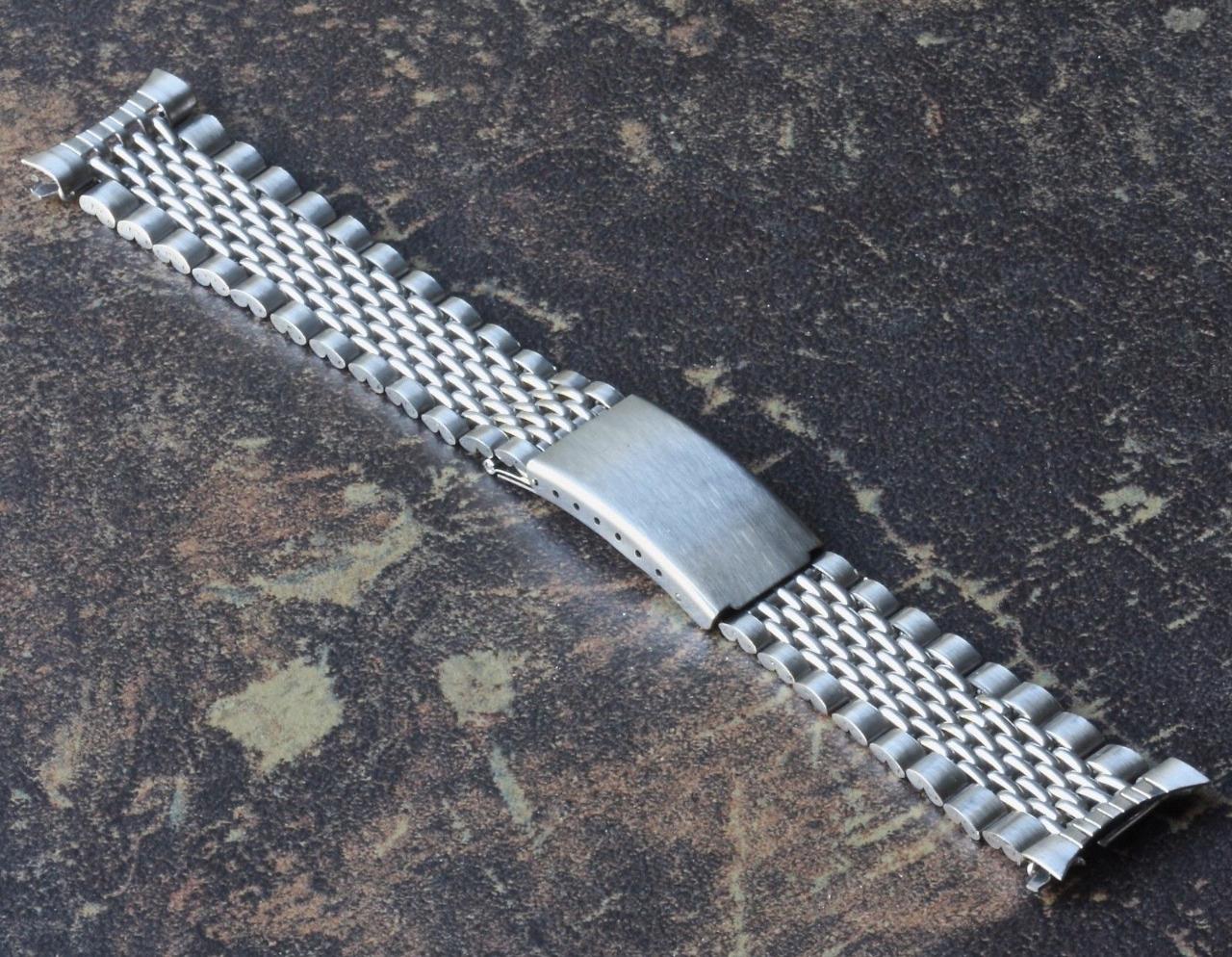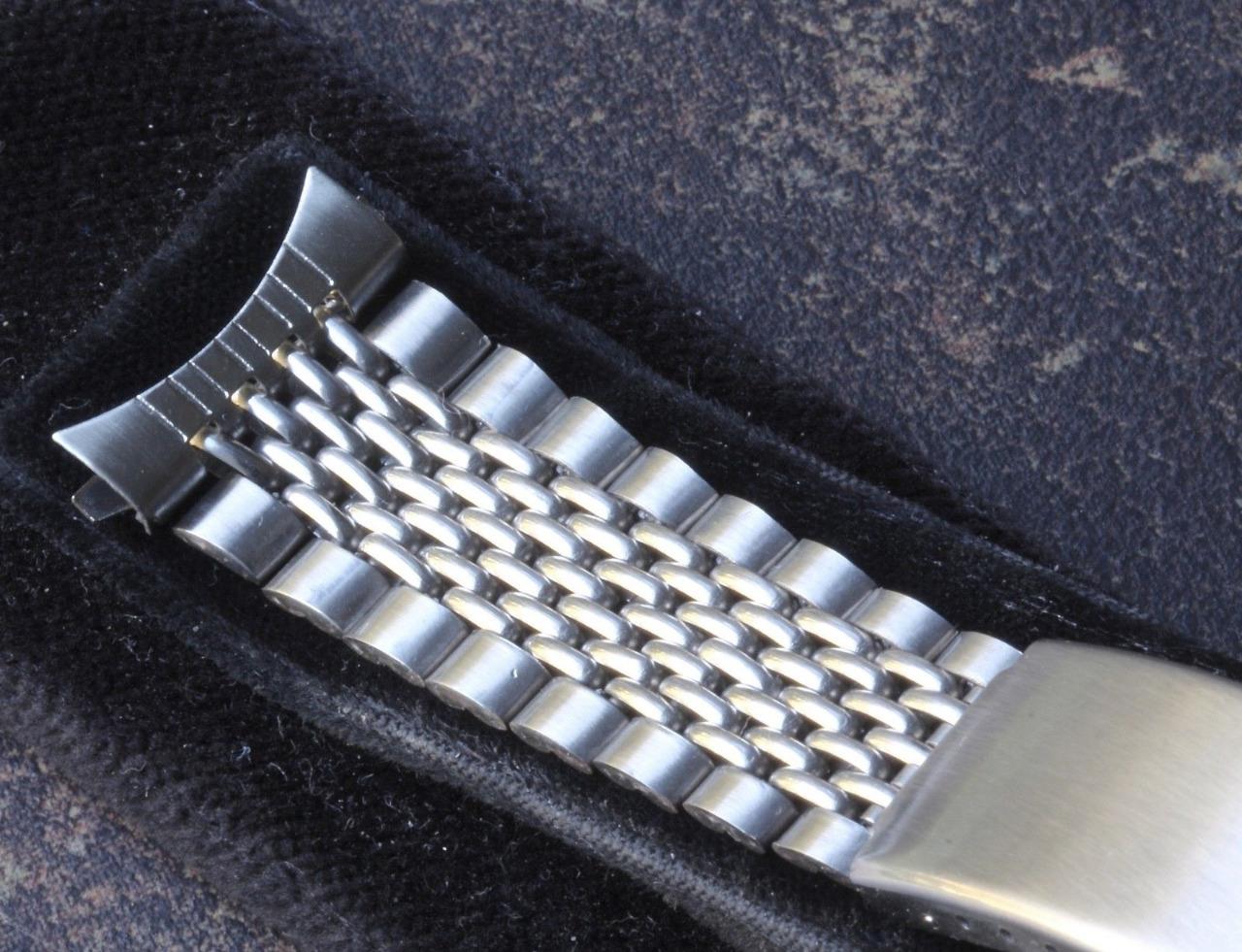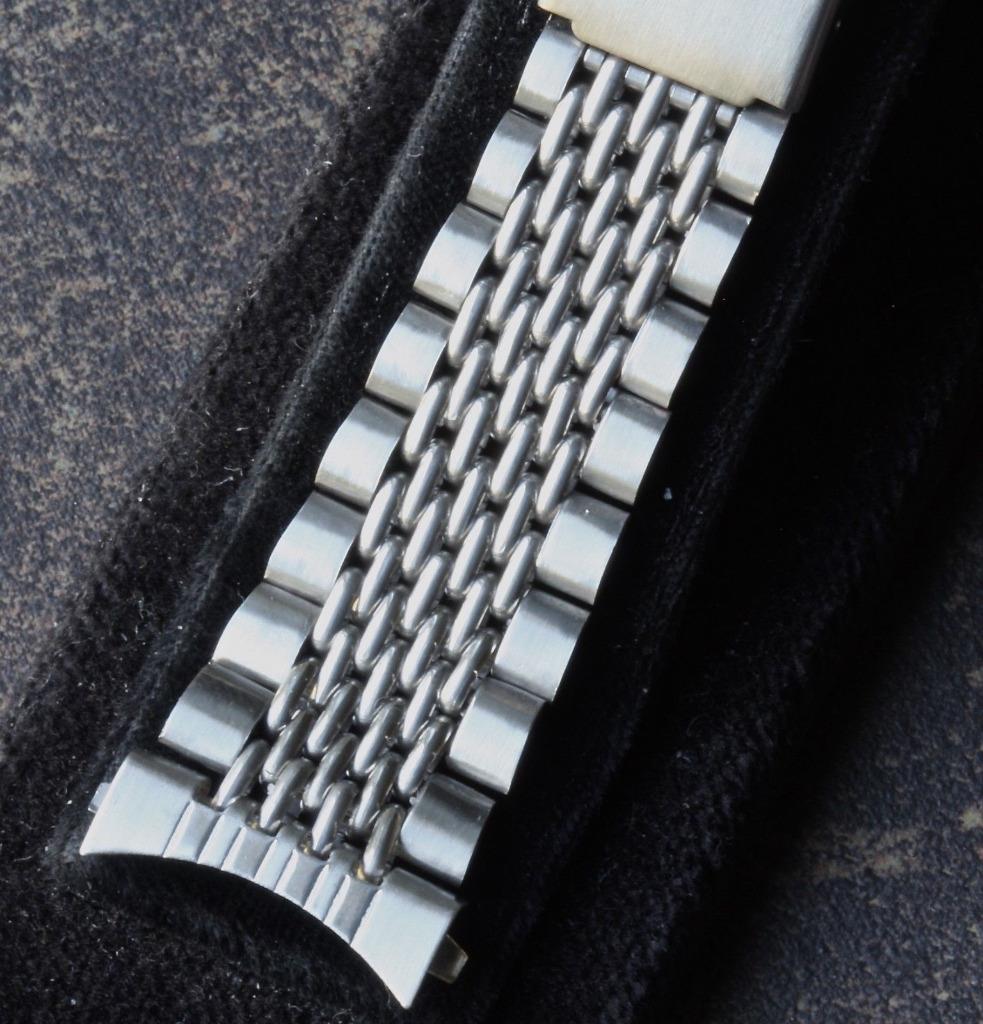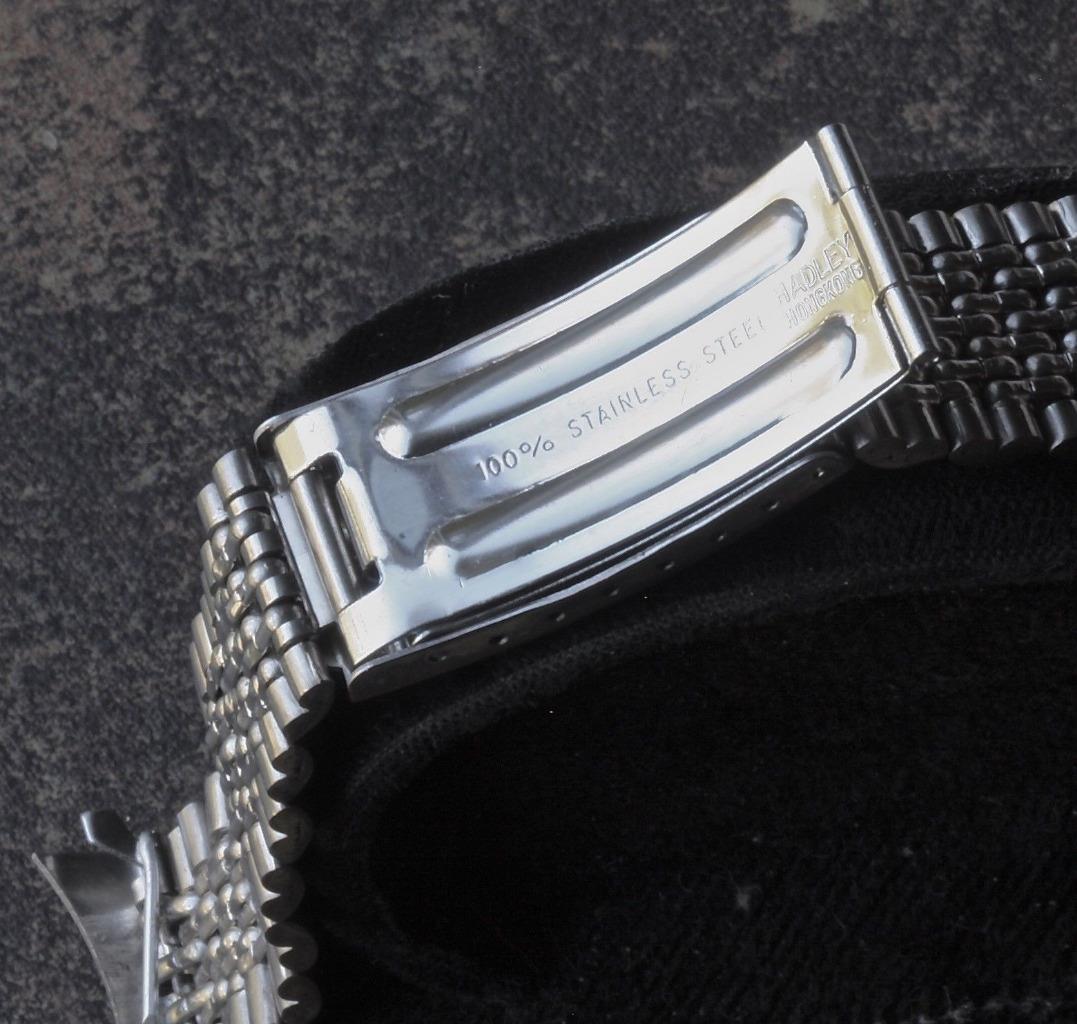 Price $595. This is our last one left with the 22mm curved ends.
LONG VERSION $695: Length is 7 1/8 inches (18cm) fully extended and sizes down in increments with the adjustments in the clasp to 6 1/2 inches (16.5cm).
U.S. shipping/tracking is $7.99 or Priority for $13.99. International buyers please add $70 for Express (arrives in 3-4 days) or $115 for FedEX.
Email questions or Paypal to billmahoney@aol.com
Regards - Bill Mahoney (Squinky)
We have all sizes of Beads of Rice bands in stock, spare links and 18mm, 19mm and 20mm BoR end sets at Squinky.com