On sale today is something that you will rarely see, let alone for sale.
This particular watch was marketed for professionals for scientific with a need for accuracy, a chronometer movement with inner Arabic numerals, tracks for hours and separate minutes, outer track calibrated for 5ths of a second, blued steel hour and minute hands, red central seconds hand
The seconds hand is mounted in the centre to give a clear indication of the 5ths of a second that the dial is calibrated to, this is powered indirectly from the movement with an extra train of wheels. It has an 'exotic' enamel dial rare and unusual in its Scientific configuration and not susceptible to the normal deterioration due to atmospheric conditions and time. Lastly it is cased in the 'Oyster' style case typical for what followed and came known as the 'tool' watches for professional use.
I have mounted it on a beautiful beads bracelet made by Gemex, with an ingenious triple fold clasp (for ease of wearing) and with a hidden adjustable (to compensate for hot weather) extension.
Overall condition is amazing, well preserved piece. Tiny hairline crack on the dial is unavoidable as this is an enamel dial (that is sticked to a brass base dial). The brass base being metal, expands/ contract more than the enamel top and hence the hairline crack due to normal wear and tear. This is a testimonial of an all original unmolested or tampered piece.
I have deliberately left the patina on the gold case untouched.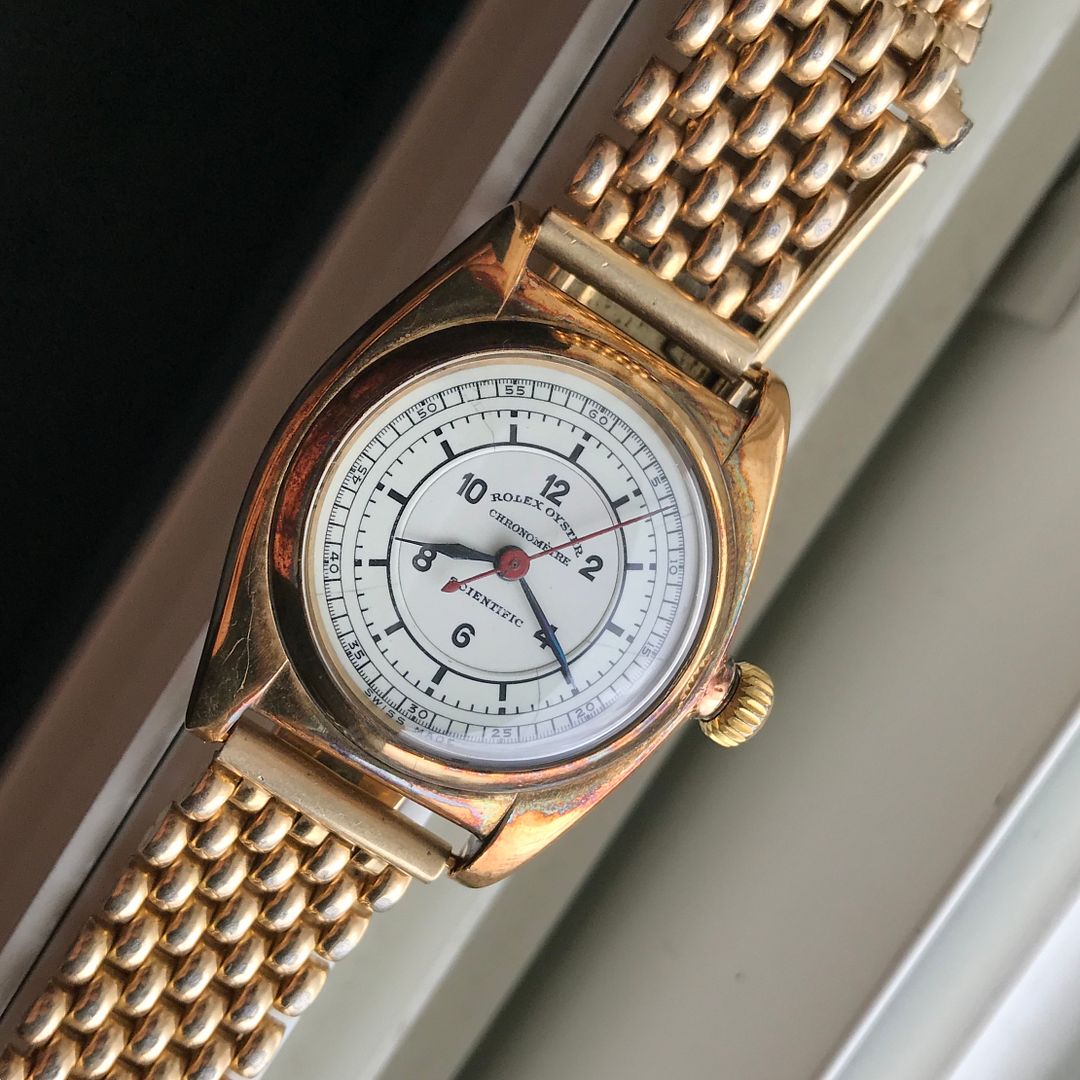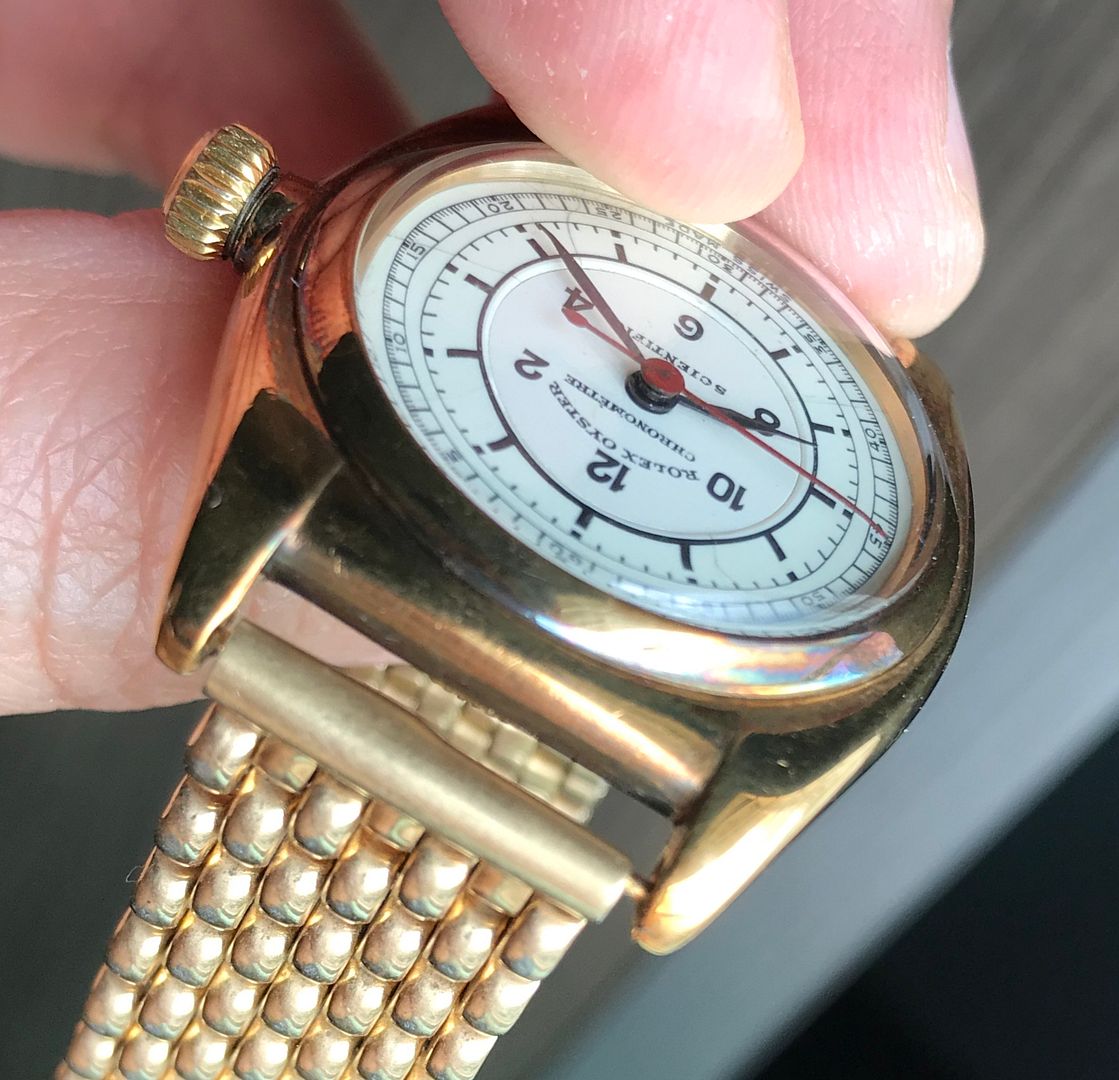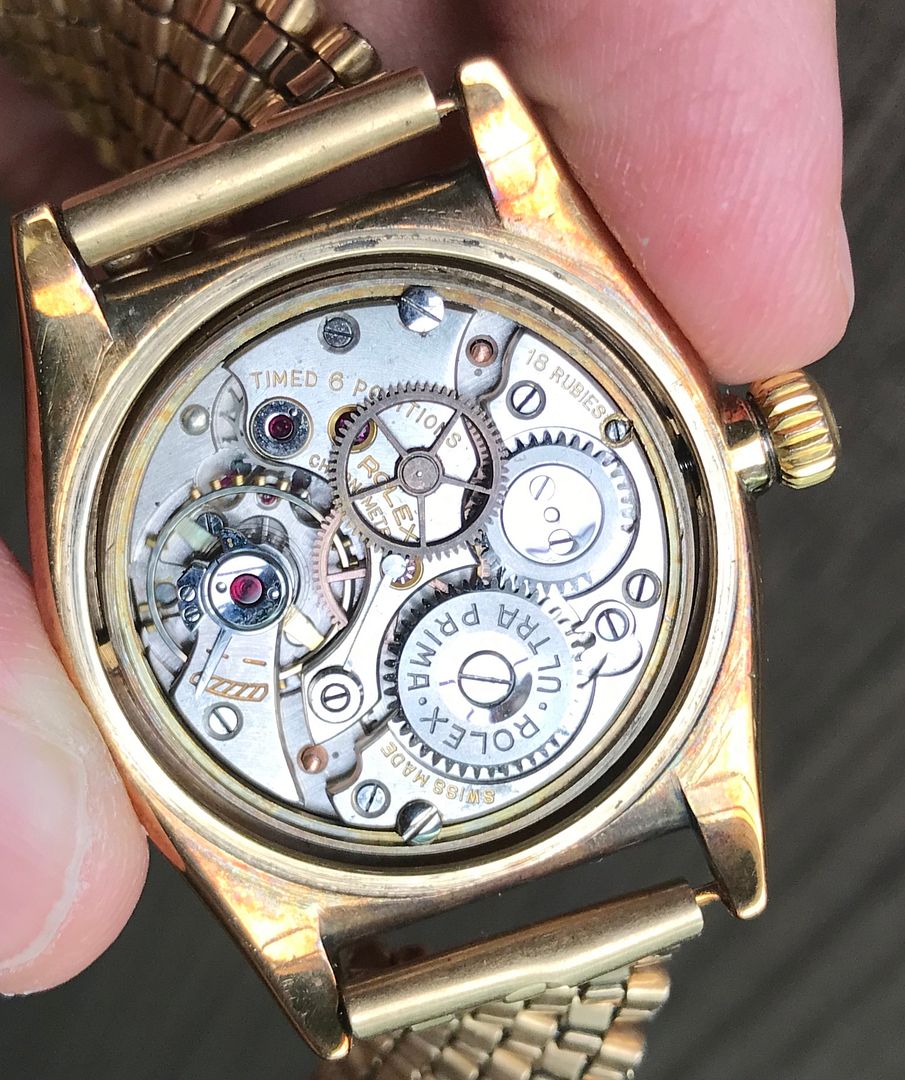 I am asking for USD11,000 wired OBO, fedex shipped to your doorstep.
Please email me at reficul_x AT yahoo.com
Returns if grossly misrepresented.