Hi,
Here for sale this lovely vintage Omega bracelet.
It's 15,5cm long and 20 mm width.
311 endlinks are 18 mm.
I don't know the exact reference (no information on the clasp) but I would guess it's a 1125 or 1171 like.
Please see pictures.
If you need further informations, please contact me.
Bracelet is located in France.
Price is 200 euros.
[URL=https://s1248.photobucket.com/user/Raf006/media/Omega%2012/thumbnail_IMG_8501_zps1e04bjm0.jpg.html]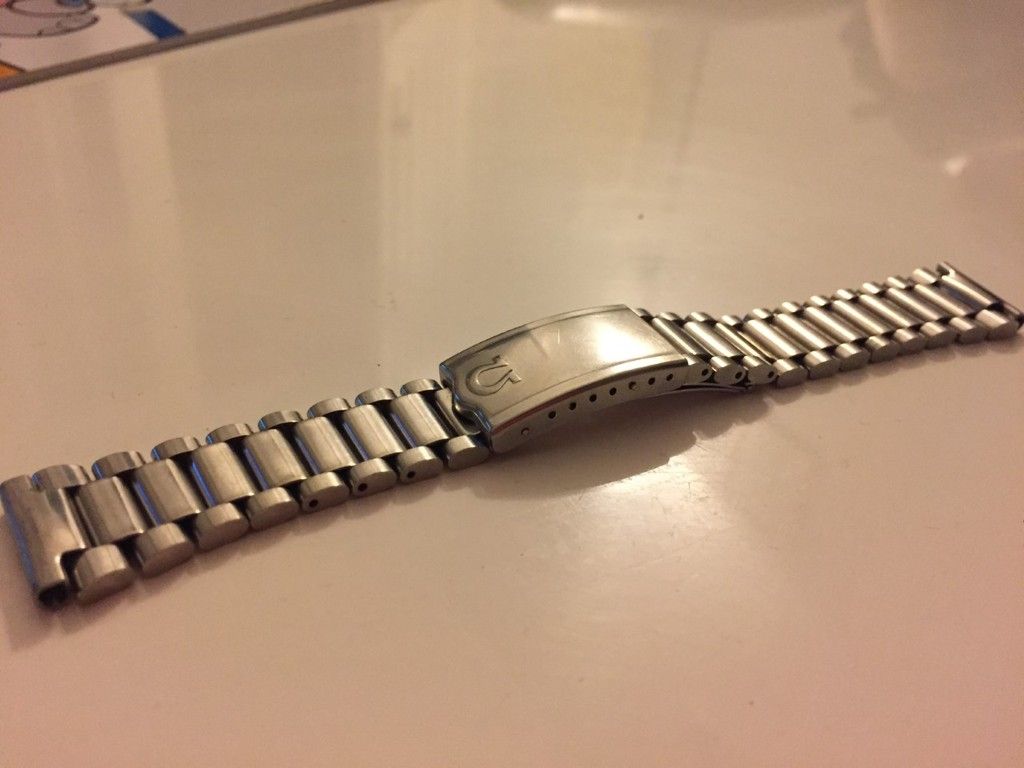 [/URL]
[URL=https://s1248.photobucket.com/user/Raf006/media/Omega%2012/thumbnail_IMG_8505_zpsfk57tyfq.jpg.html]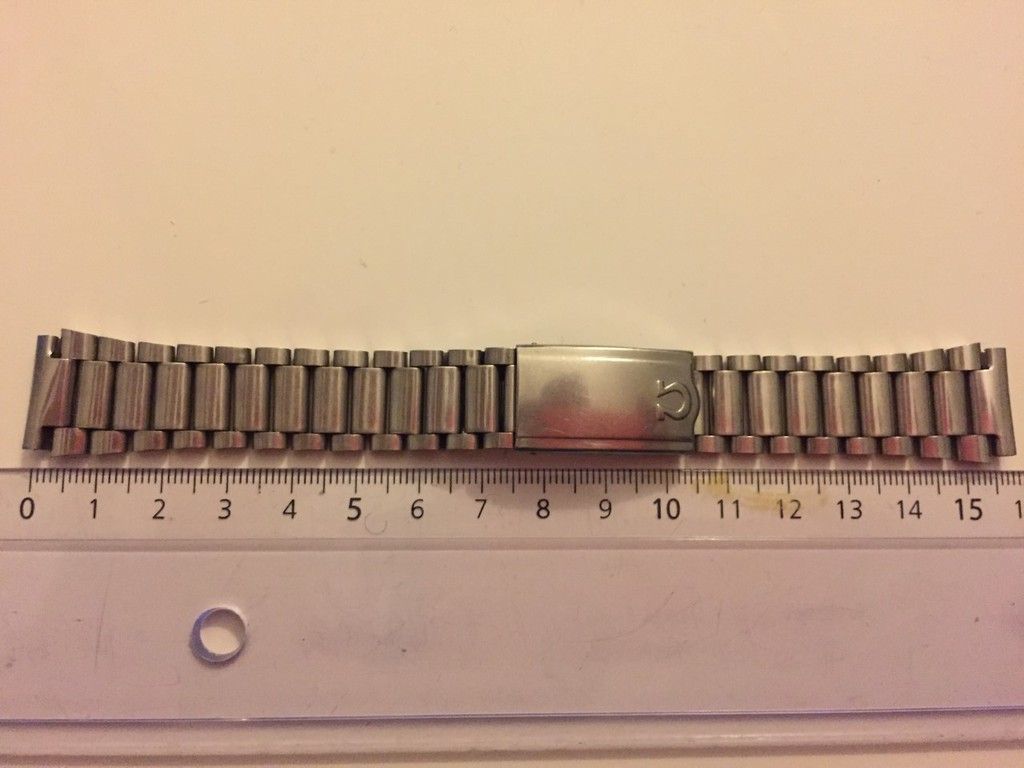 [/URL]
[URL=http://s1248.photobucket.com/user/Raf006/media/Omega%2012/thumbnail_IMG_8506_zpsykioyaii.jpg.html]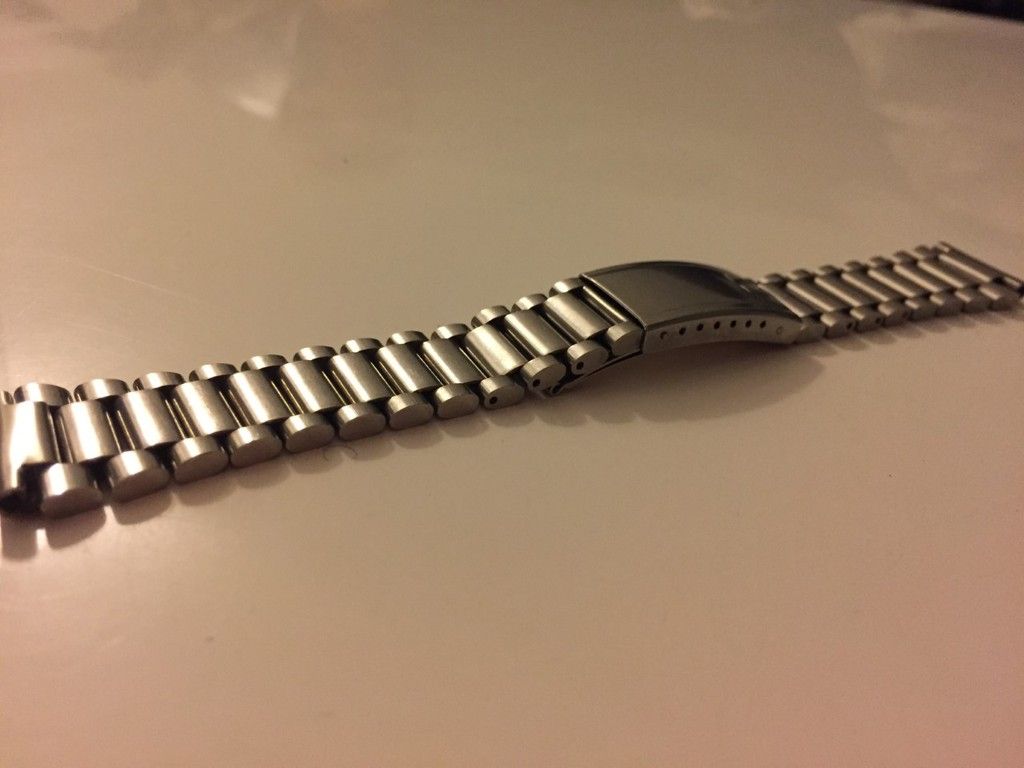 [/URL]
[URL=http://s1248.photobucket.com/user/Raf006/media/Omega%2012/thumbnail_IMG_8502_zpsaljlma0l.jpg.html]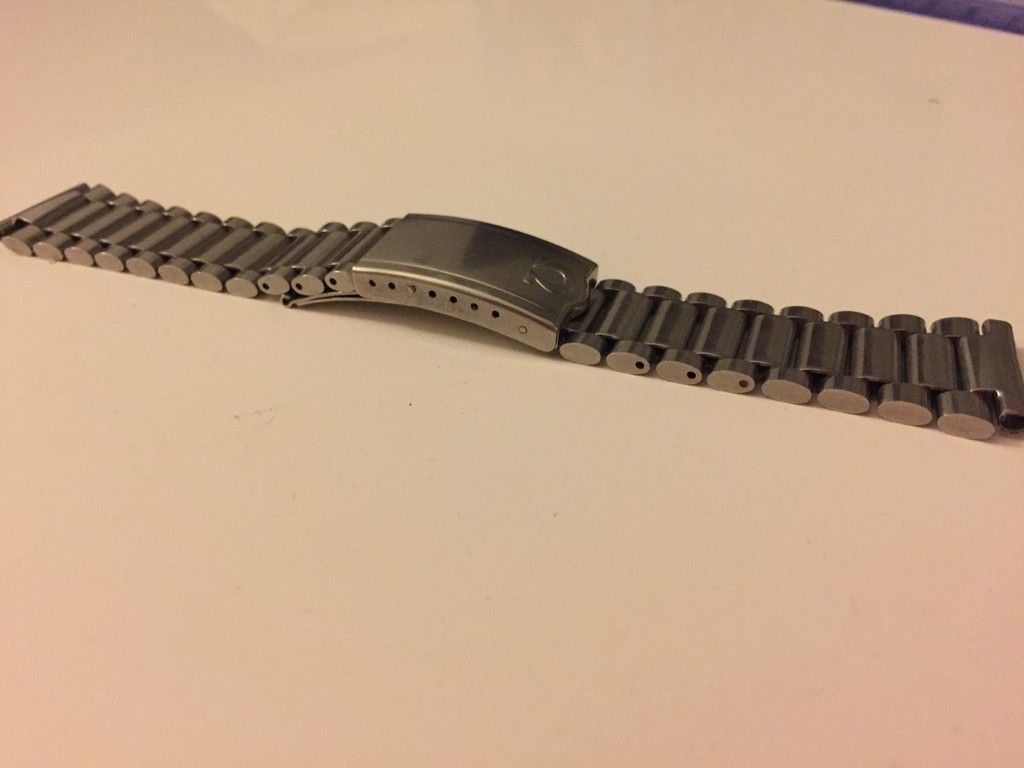 [/URL]
[URL=http://s1248.photobucket.com/user/Raf006/media/Omega%2012/thumbnail_IMG_8504_zpspcuhhbmq.jpg.html]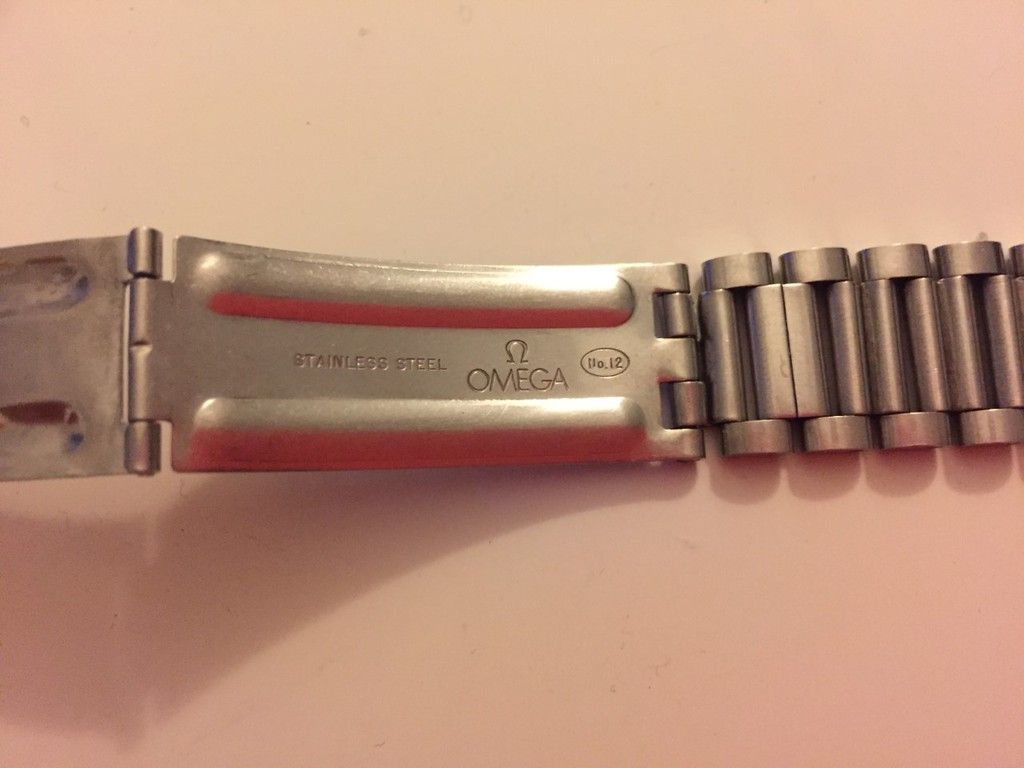 [/URL]