Hand made from start to finish. Holes punched one at a time. Lot of work and not a lot of profit when all is said and done, but done more for fun and a side from my Panerai models
Saffiano Black - 20 x 18 mm - 75/120 mm - 3.9 mm thick
Price - $60.00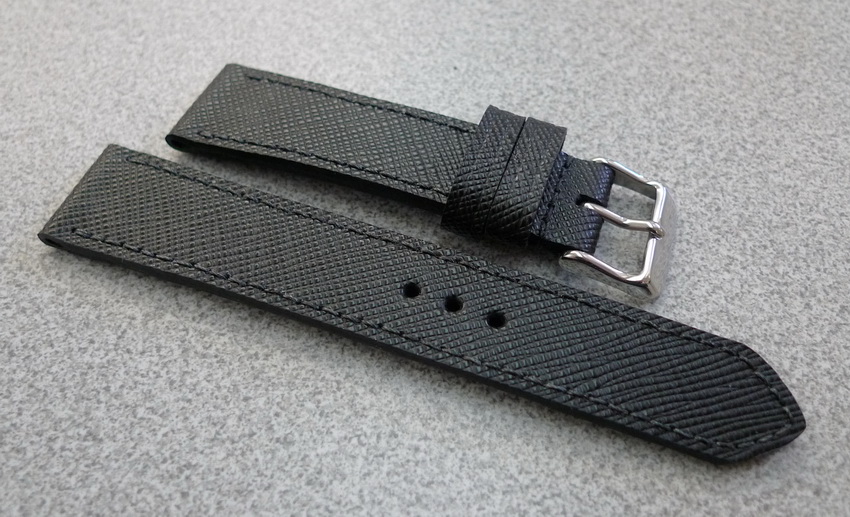 Kelly - green with a tinge of yellow - 20 x 18 mm - 75/120 mm - 3.8 mm thick
Price - $60.00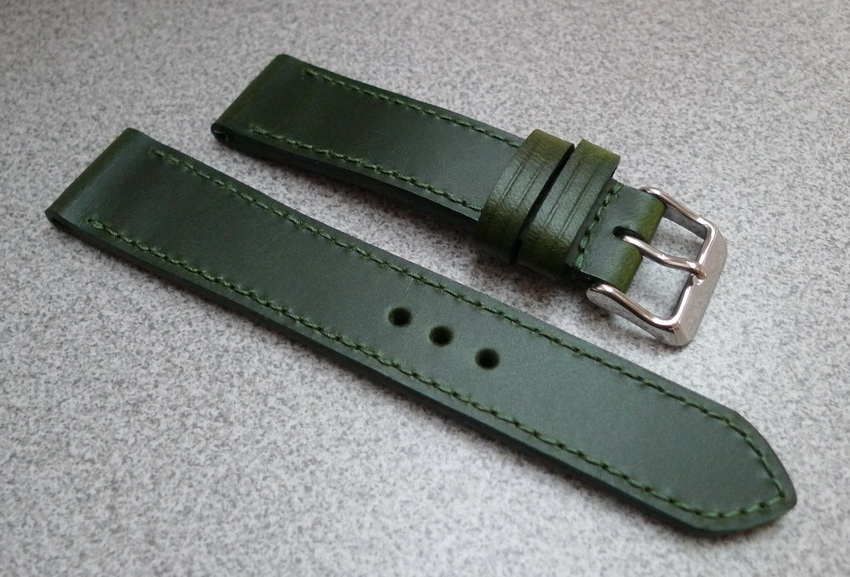 Chappy - Med. Brown Buffalo leather - 20 x 20 mm - 85/125 mm - 3.8 mm thick
Price - 50.00 - test model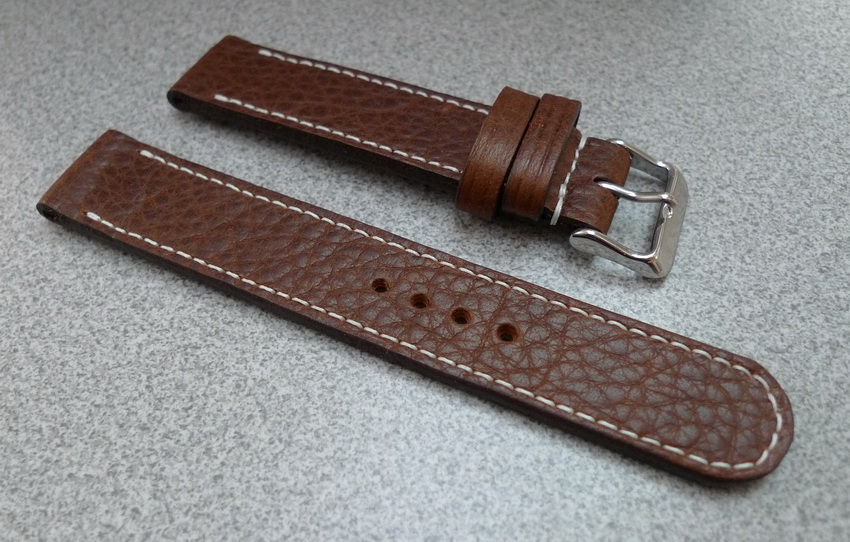 Metta Catharina - 20 x 18 mm – 75/120 mm - 3.5 mm thick – Last Metta strap
Price - $95.00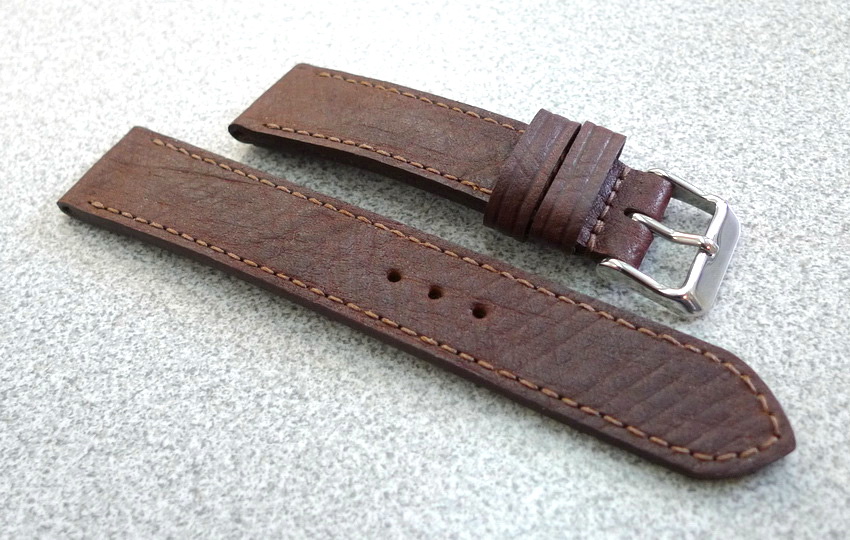 Urushi - 20 x 18 mm - 75/120 mm - 3.5 mm thcik
Hand finished lacquered pebble grained leather
Price - $70.00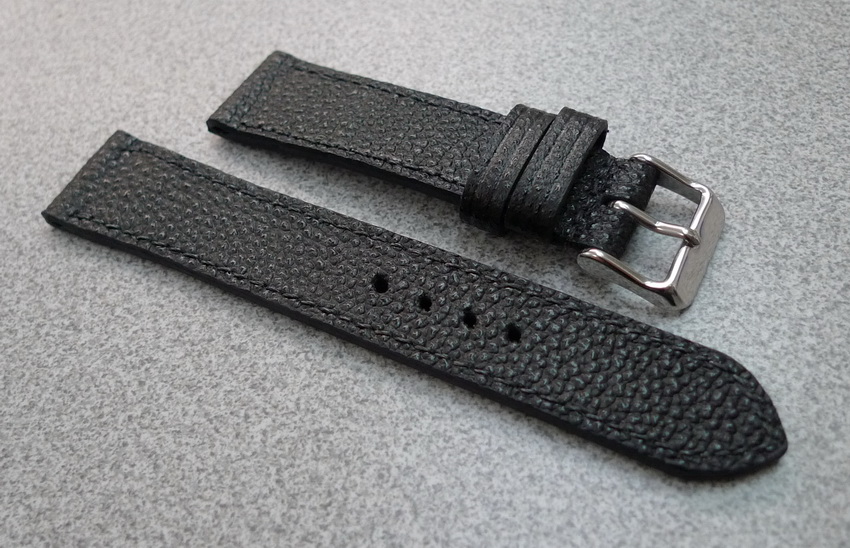 Vintage Brown - 20 x 20 mm - 85/120 mm - 3.6 mm thick
Price- $55.00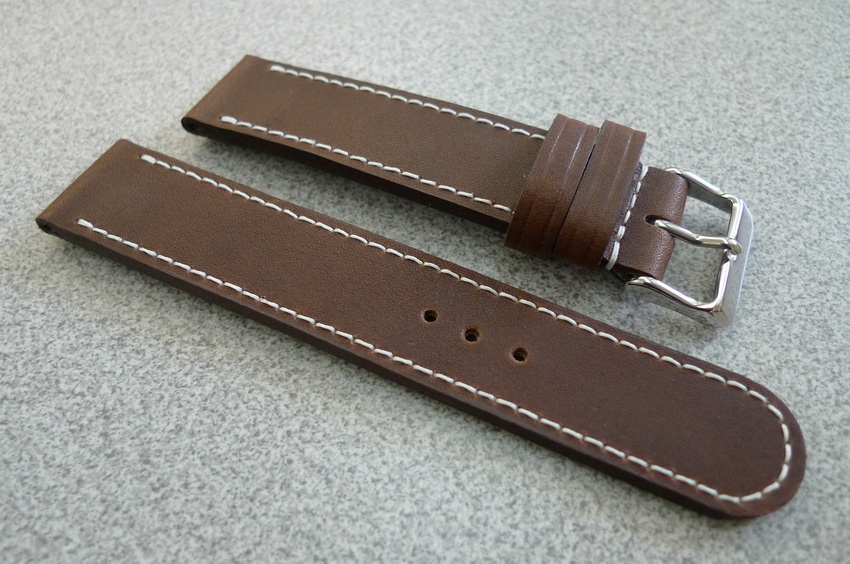 All Black - 20 x 20 mm - 85/125 mm - 3.6 mm thick
Price - $60.00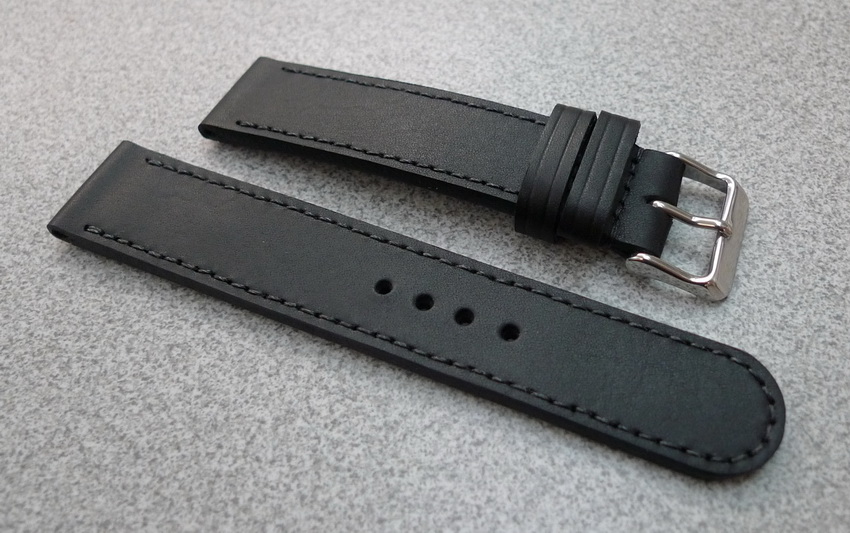 Carbon leather Short - 20 x 20 mm - 3.5 mm thick - 70/110 mm
Minor material chip in second loop - minor accordion bunching on buckle side liner
Discount Price - $40.00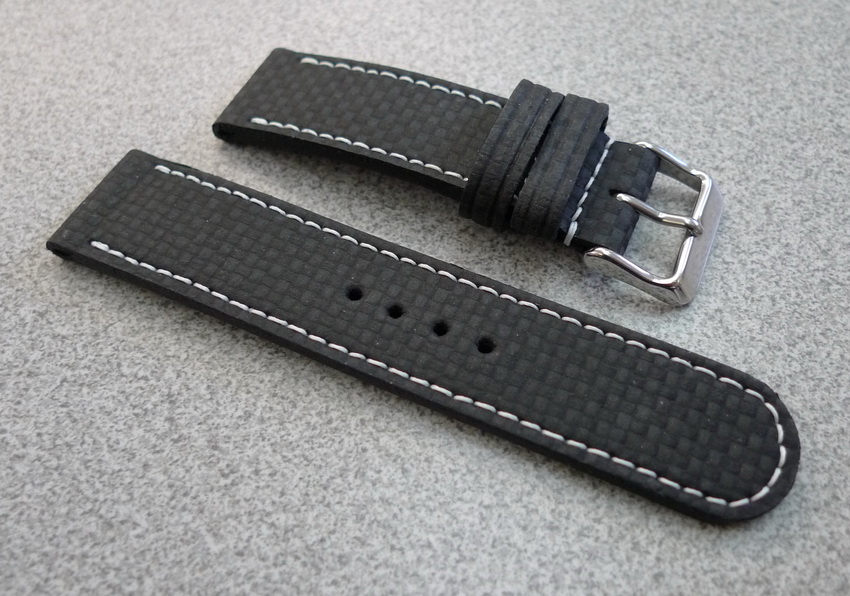 Cavallo Semi XS - 20 x 18 mm - 70/100 mm - 3.5 mm thick
Price - $50.00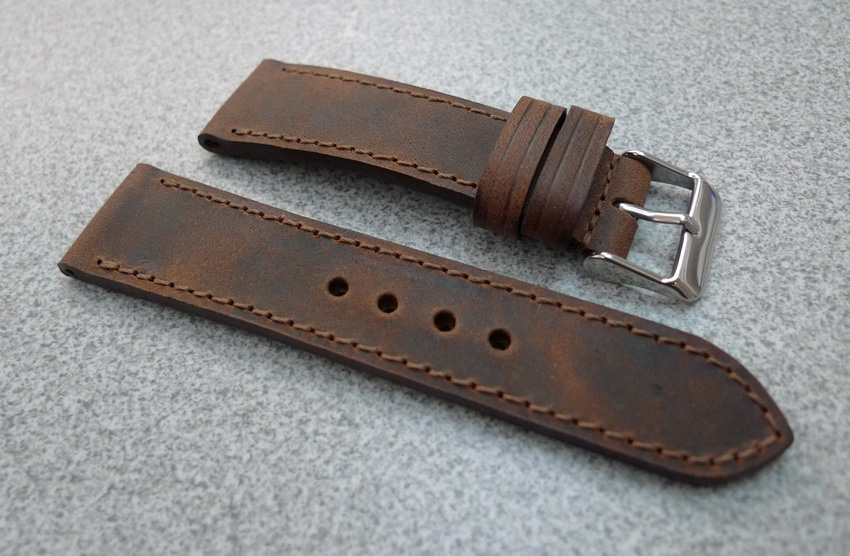 Kopper - Short - 20 x 20 mm - 70/110 mm - 3.5 mm thick
Price - $55.00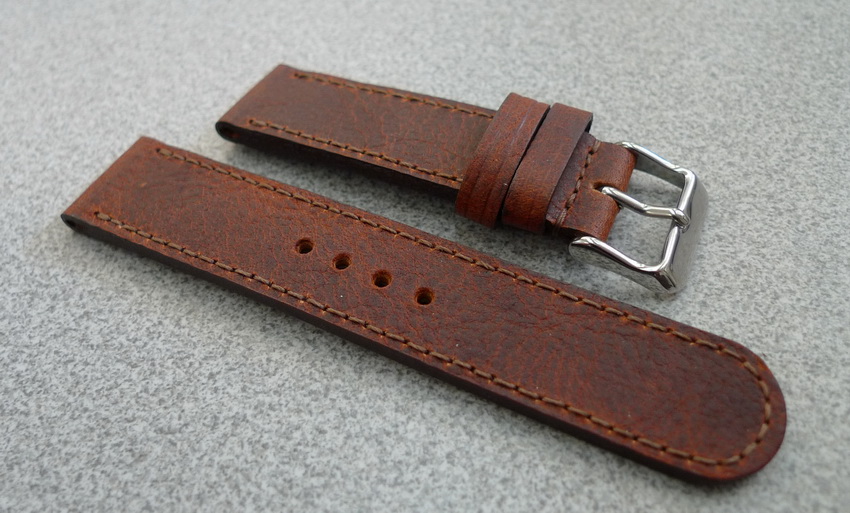 Derb Short - 20 mm - 70/115 mm - 4 mm thick - new buckle test piece
Price - $50.00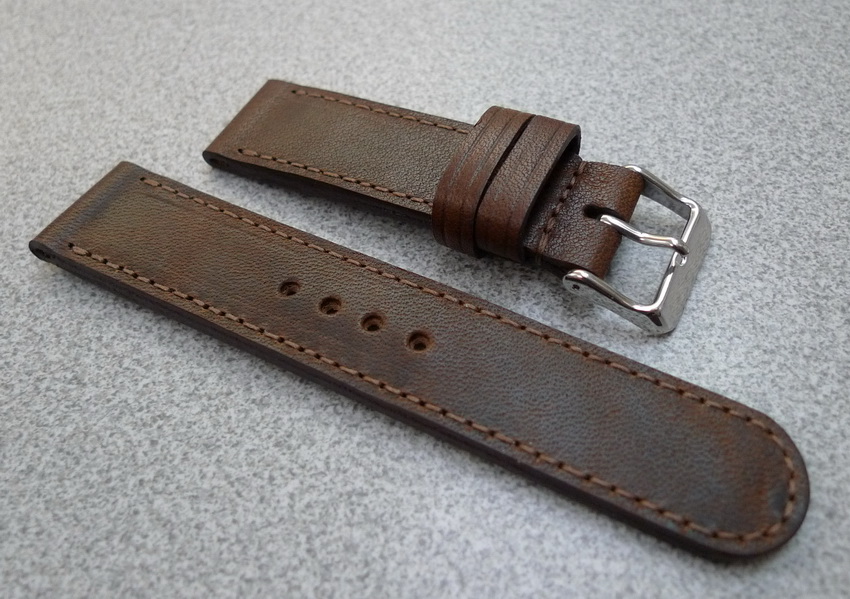 Rustic - Short - 20 x 20 mm - 70/110 mm - 3.5 mm thick
Price - $55.00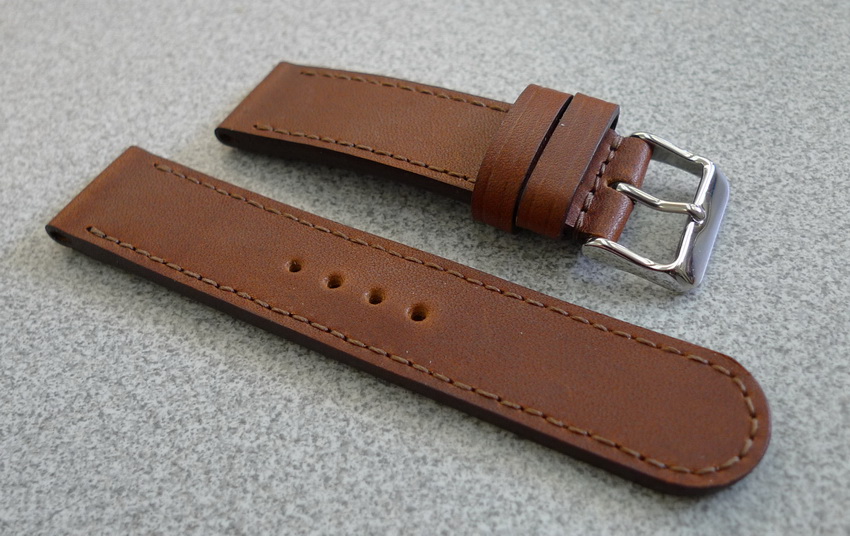 All black sharkskin strap (no graying) - 20 x 20 mm - 75/120 mm
Thin style at 3 mm thick
Price - $70.00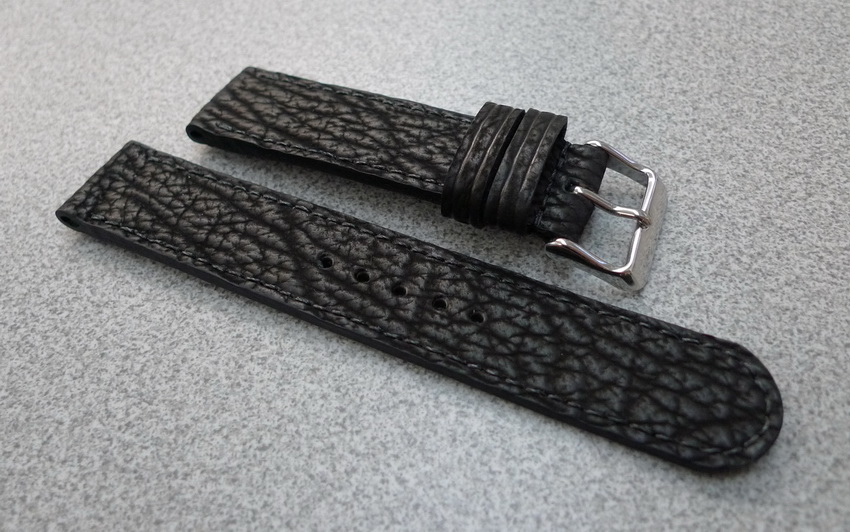 All black smooth leather - 20 x 20 mm - 74/118 mm
Thin style at 3 mm thick
Price - $60.00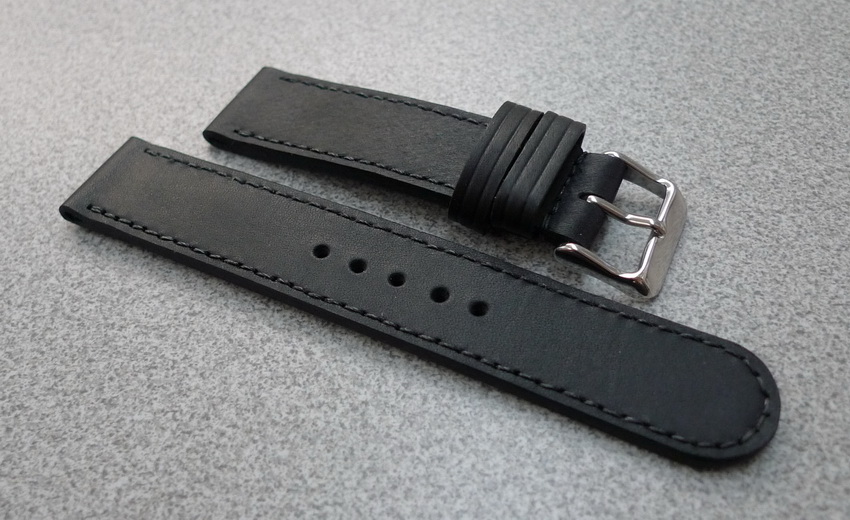 Carbon leather - 20 x 20 mm - 75/125 mm - 3.8 mm thick
Price - $60.00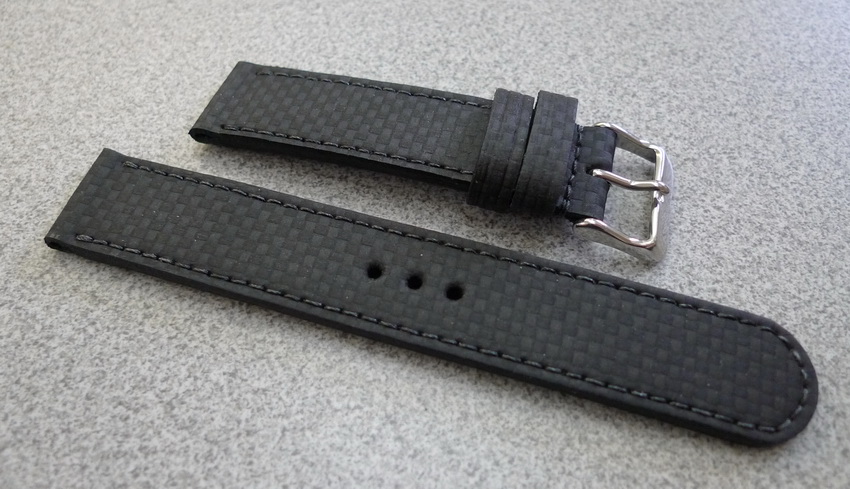 Rustic - 20 x 18 mm 75/125 mm - 3 mm thick
Price - $60.00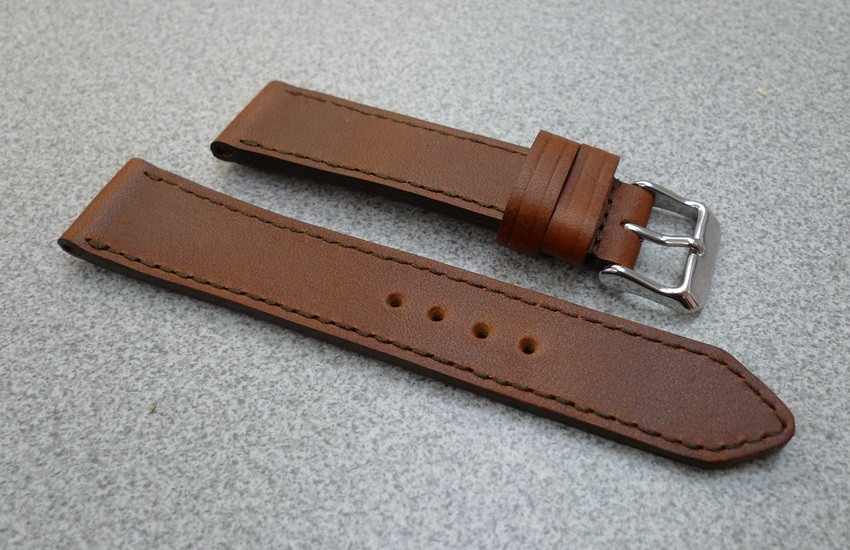 Cavallo - 20 x 18 mm 75/125 mm - 3 mm thick
Price - $60.00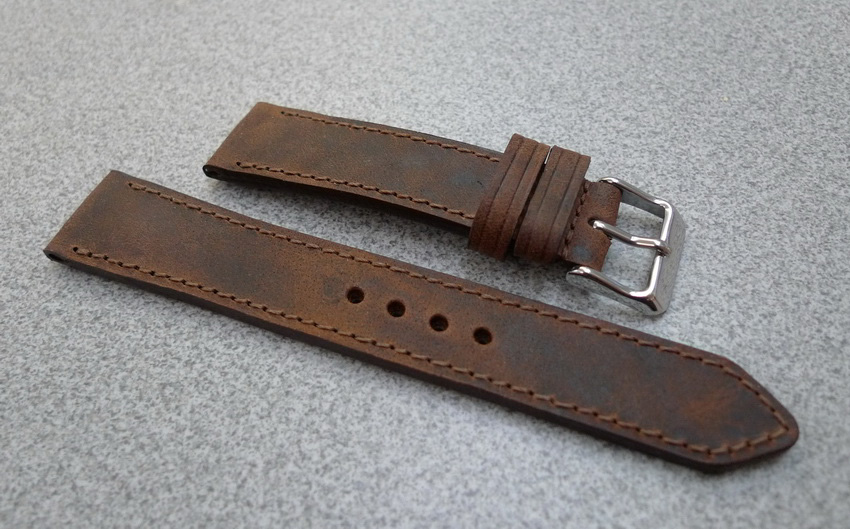 Rouille - 20 x 20 mm - 75/125 mm - 4 mm thick - raw edge
Price - $55.00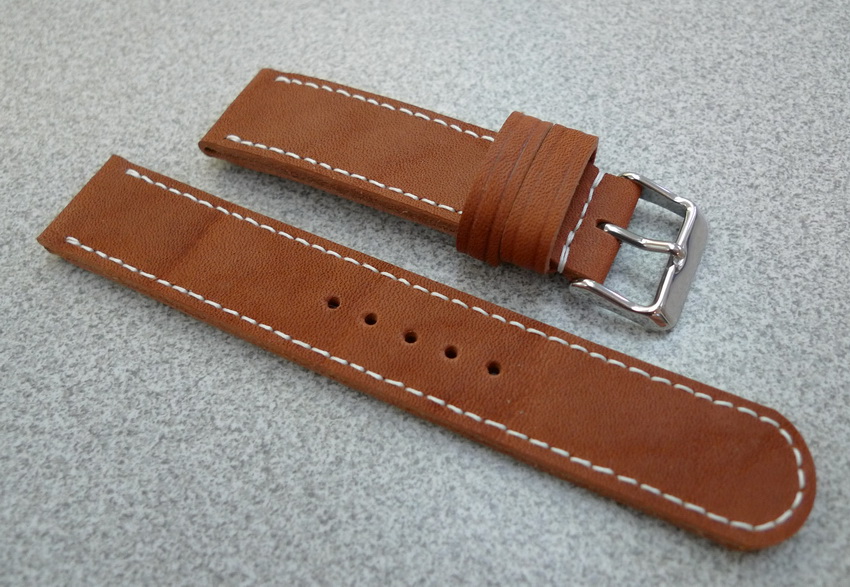 Burnt Peanut - Nubuck leather - 20 x 18 mm - 4 mm thick - 75/125 mm
Small material scar
Price - $55.00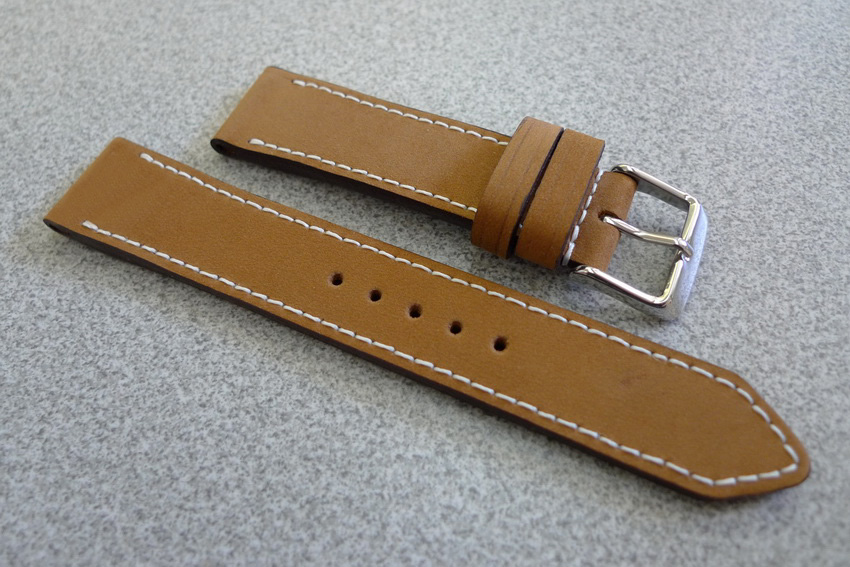 Wheat - Nubuck leather - 20 x 18 mm - raw edge - 4 mm thick - 75/125 mm
Small spacing issue on last hole
Price - $55.00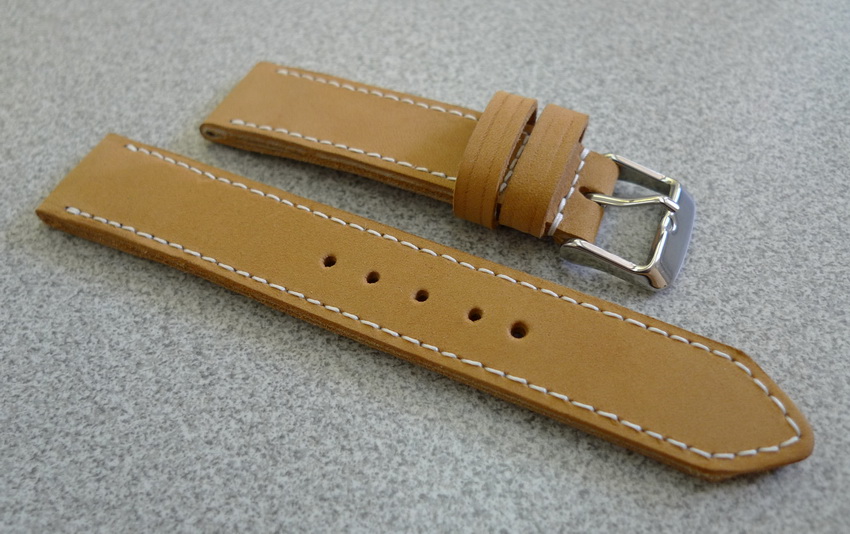 Cavallo Dark - 20 mm - 75/125 mm - 4 mm thick
Price is $50.00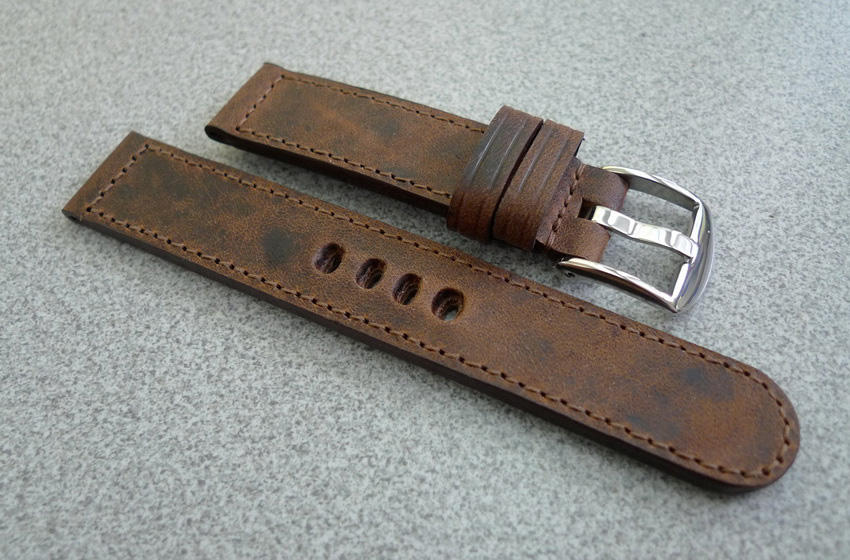 Cavallo Light - 20 mm - 85/130 mm - 3.7 mm thick
Lower price due to holes not 100% lined up
Price is $45.00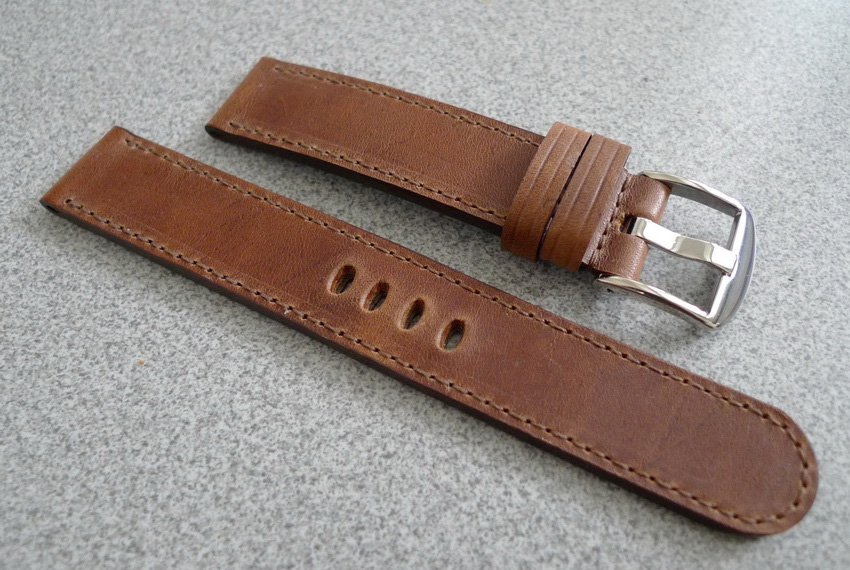 Buffalo – small grain - 20 x 20 mm – 75/120 mm – 4 mm thick
Price is $60.00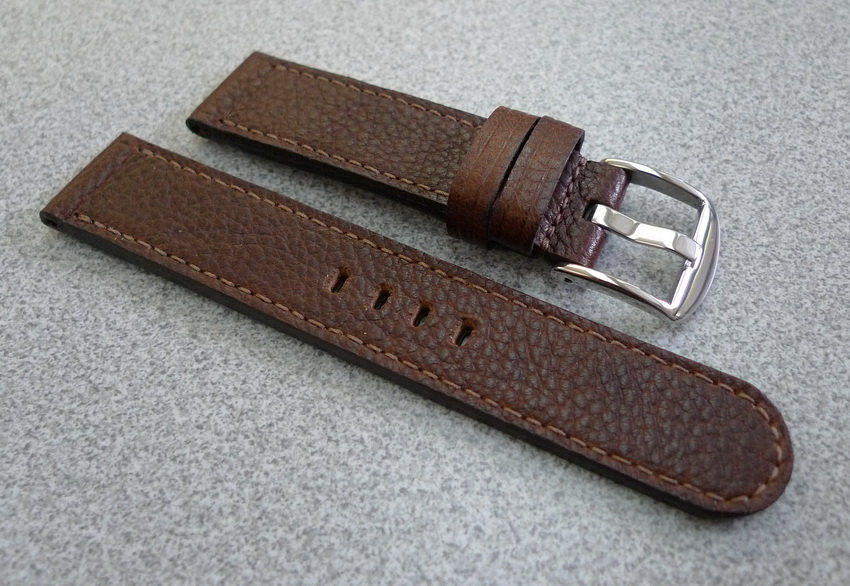 Brown sharkskin - 20 x 20 mm regular - 75/125 mm - 4 mm thick
Price is $55.00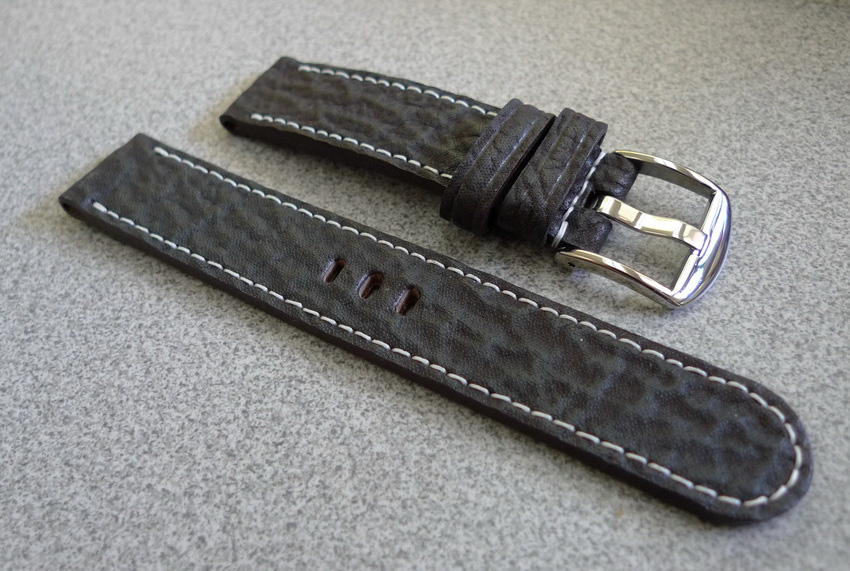 Dayton - 20 x 20 mm Regular - 75/125 mm - 3.75 mm thick
Price is $55.00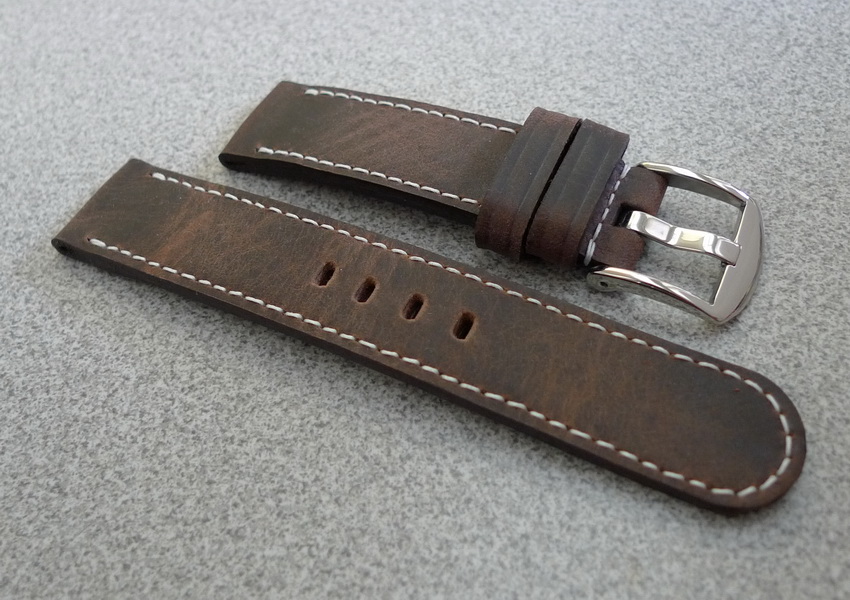 Derb - 20 x 20 mm regular - 75/125 mm - 4 mm thick - middle hole a touch wider
Price - $60.00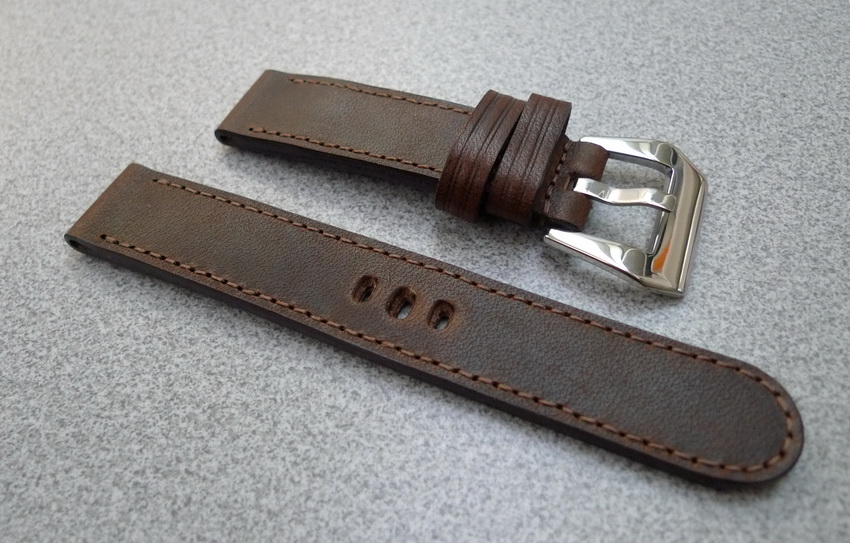 All Black - 22 x 18 mm - 75/120 mm - 4 mm thick
Tiny bit of ripple on underside liner when bent, but nothing major
Price - $45.00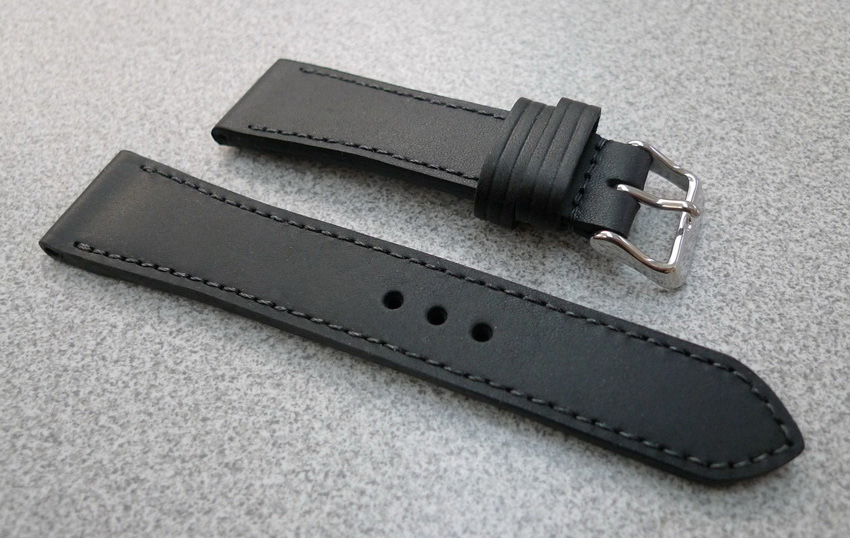 Derb – 22 x 18 mm – 75/120 mm – 3.6 mm thick
Price - $60.00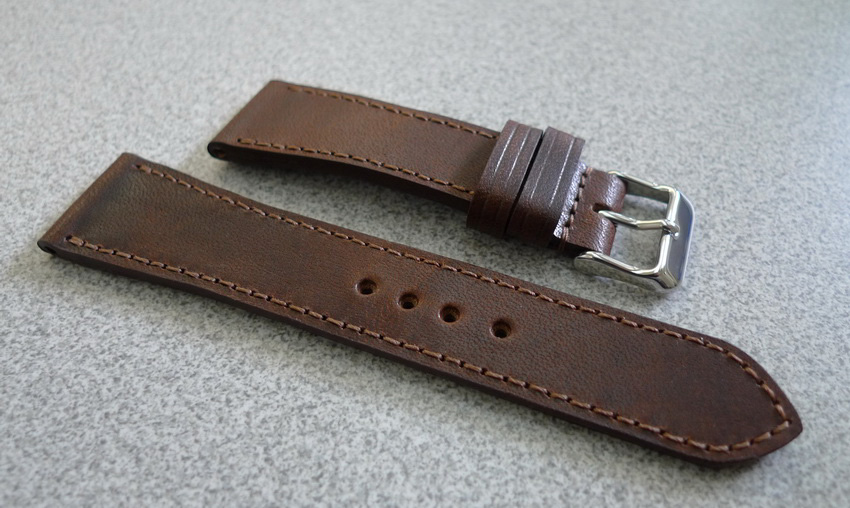 Rustic - medium brown shaded leather – 22 x 18 mm - 4 mm thick
Price - $60.00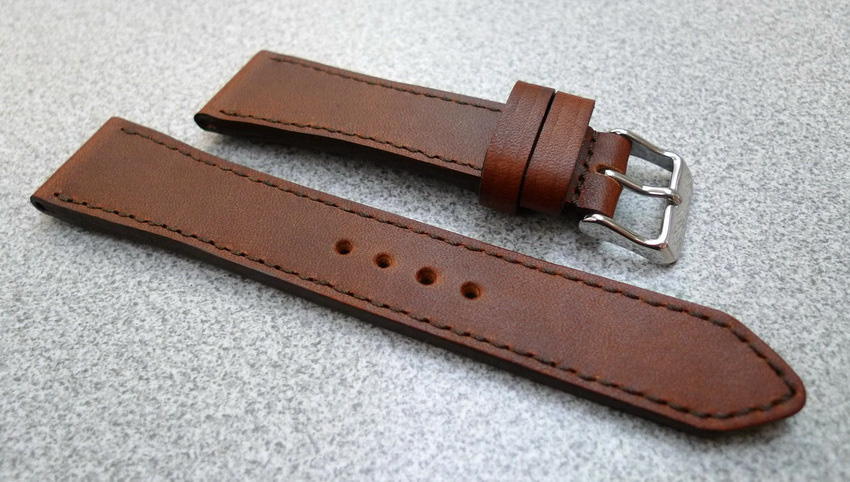 Kopper - textured leather – 22 x 18 mm - 4 mm thick
Price - $60.00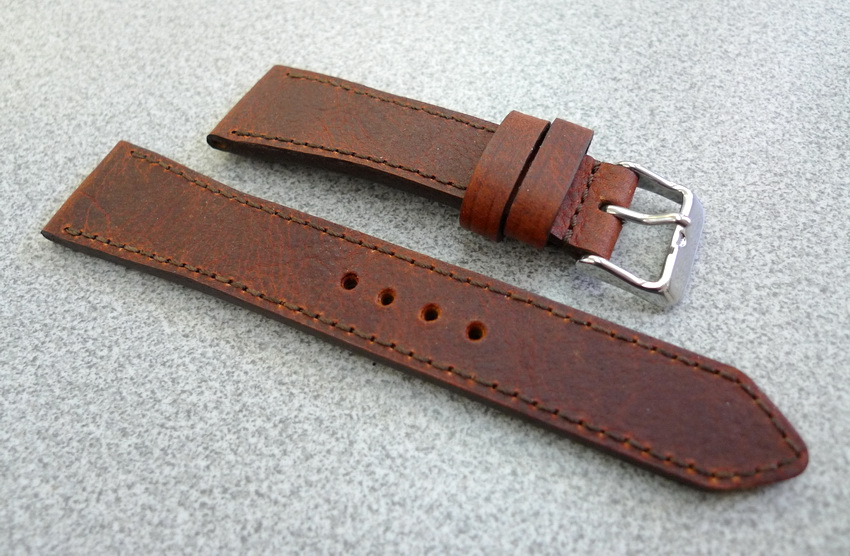 Casa Fagliano style
While based closely on the original model for JLC Reverso models. Could be used on other dress watches with 20 mm spacing. Not for heavy weighted dive watches etc.
Original used shoe sole leather for stiffness. I used what I had at hand, so straps vary on stiffness
Priced based on the overall quality
Done to the original thickness specs
All straps are 20 x 20 mm
Brown was a test of my current stitching to see if fine enough, but a shade thicker than needed – 75/120 mm
Price is $35.00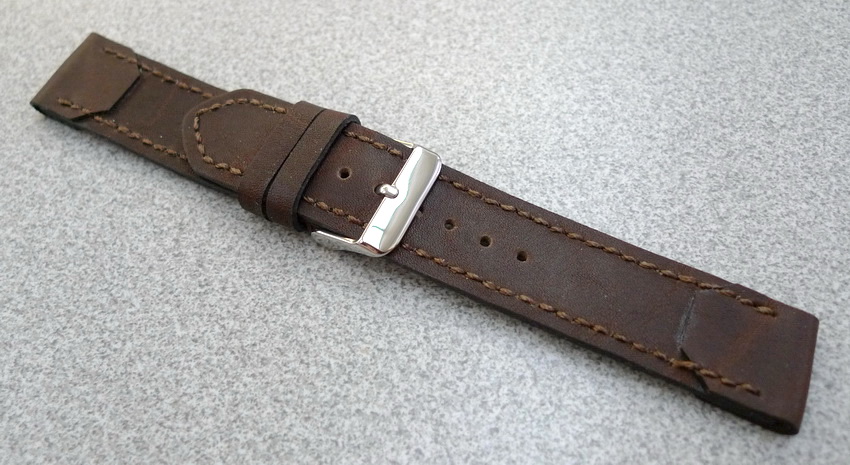 Tan leather - 75/120 mm
Price is $50.00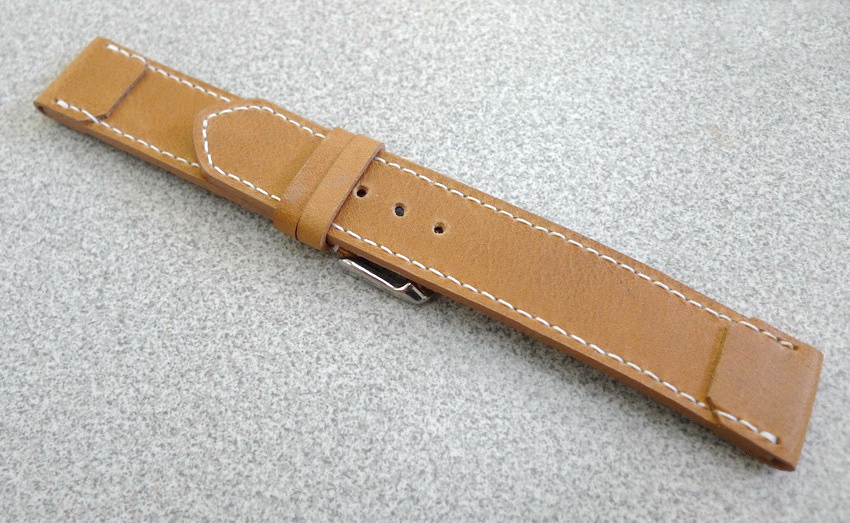 Dayton Vintage Leather - 75/120 mm
Price is $60.00.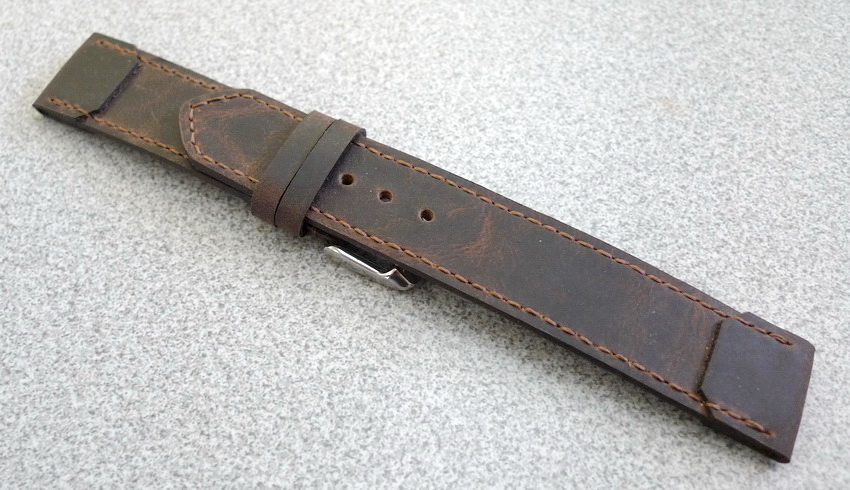 Blue Bayou - 75/120 mm
Price is $60.00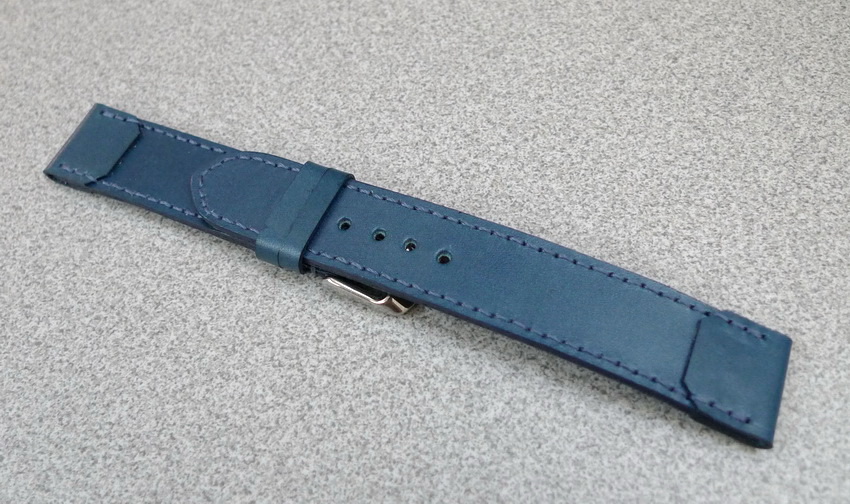 XL Dayton model - 95/140 mm - 3 mm thick along main body
Price - $65.00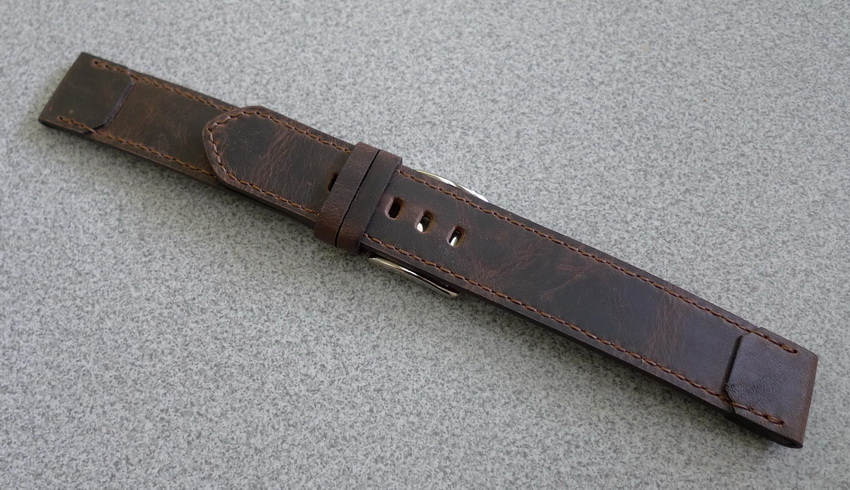 S/H depends on location and order total
Let me know if interested
Thanks
DON - tickman@rogers.com