Save $155 over the other flat-link band option for your Omega Speedmaster or Seamaster 300 I've been advertising here. I have just one of these. Great length at 6 inches long (15.3cm) and it has removable links. This band has the same look and links shape profile, and it will also take original Omega end pieces or the inexpensive 19mm or 20mm after-market ends I can hook you up with. The center links are polished and the outer rows and clasp have a matte finish (the reverse of original Omega bands and the other flat-links I sell). Shown here connected to my Omega Speedmaster 145-022 68ST with Omega 516 ends.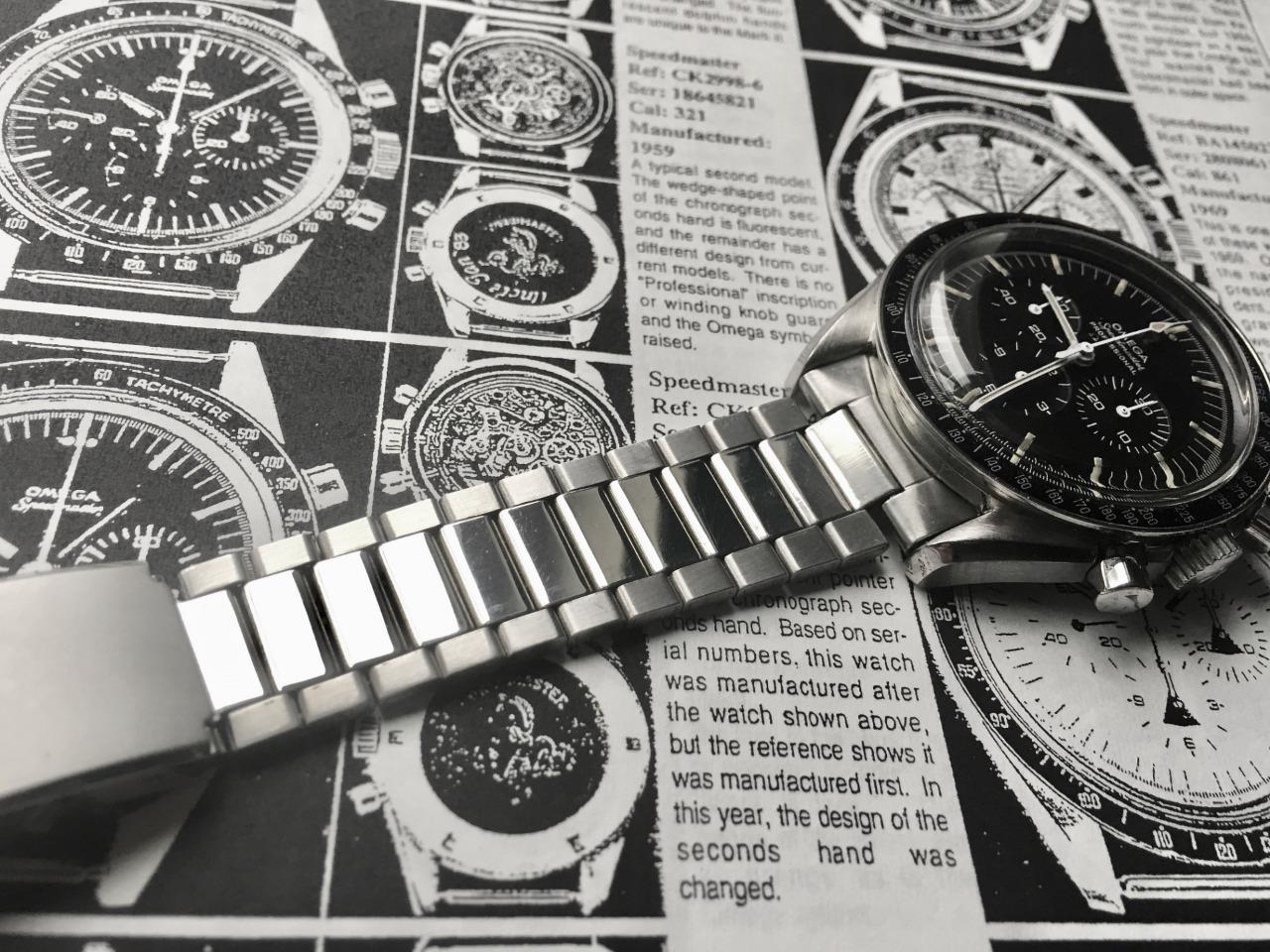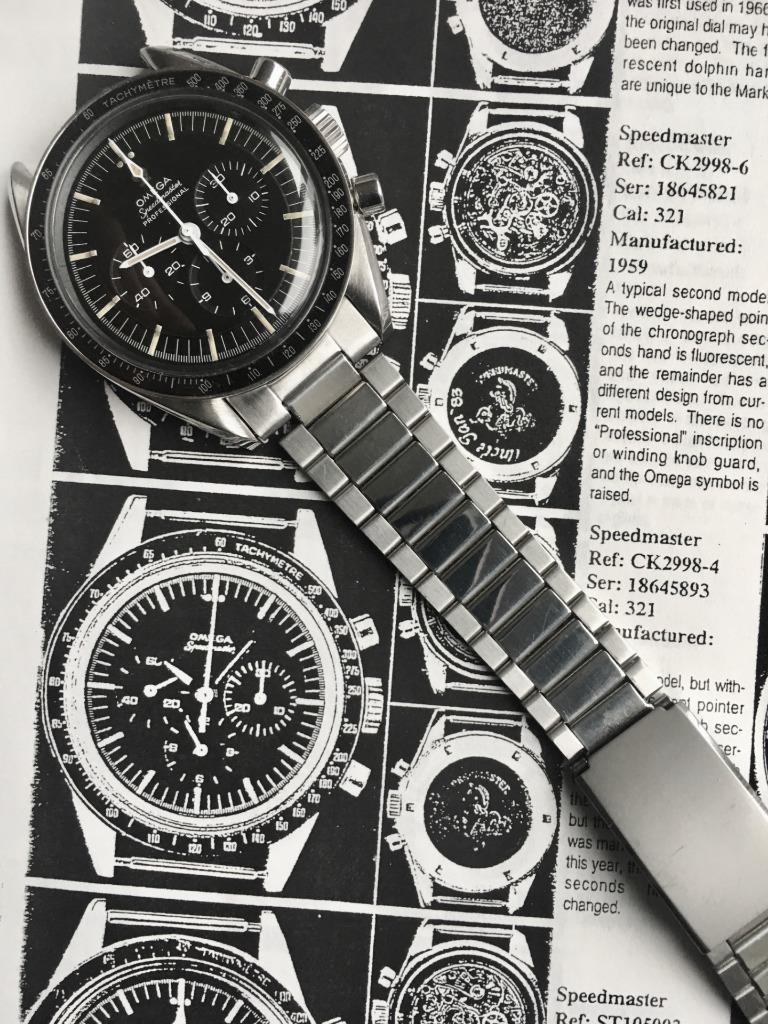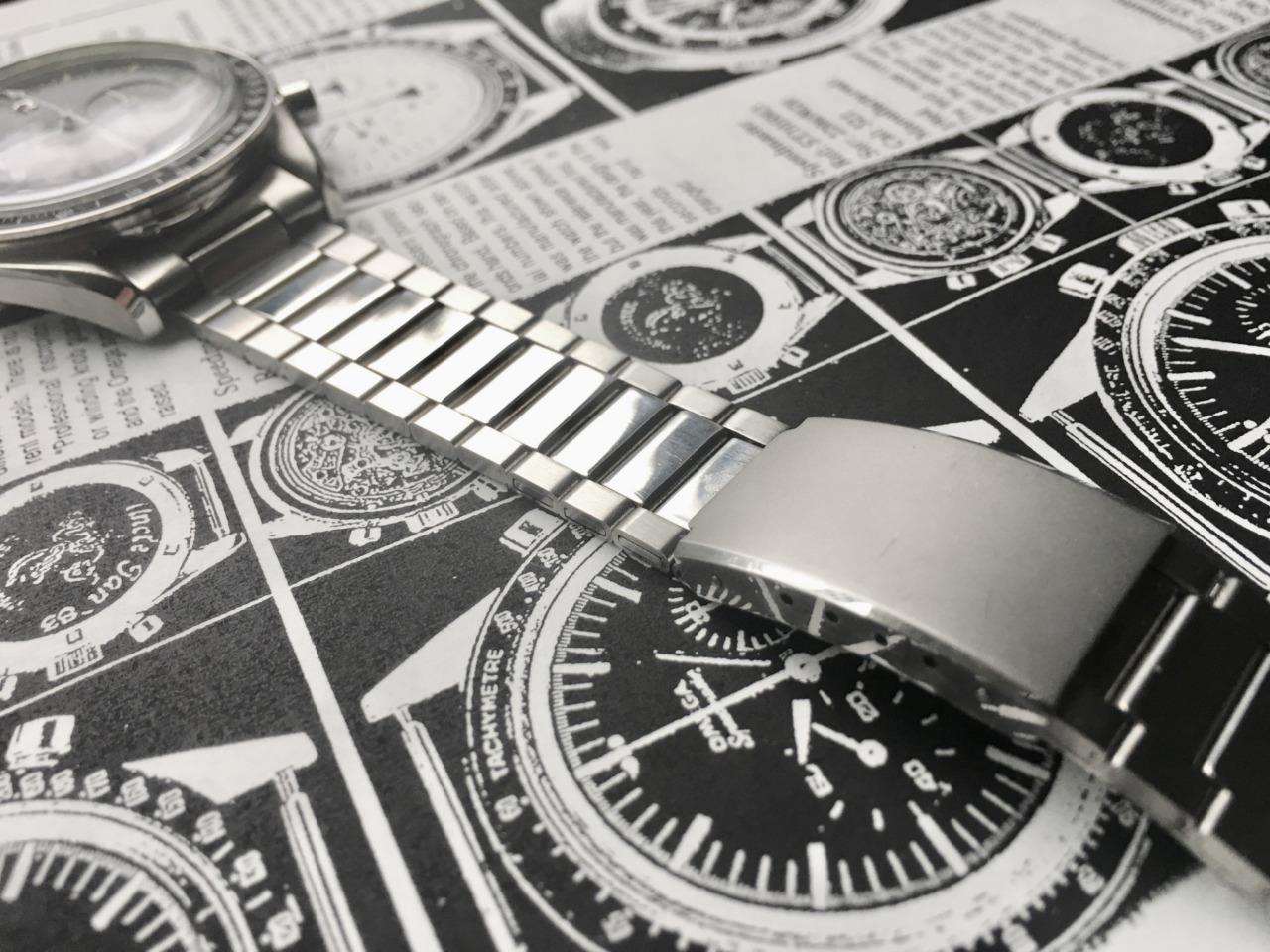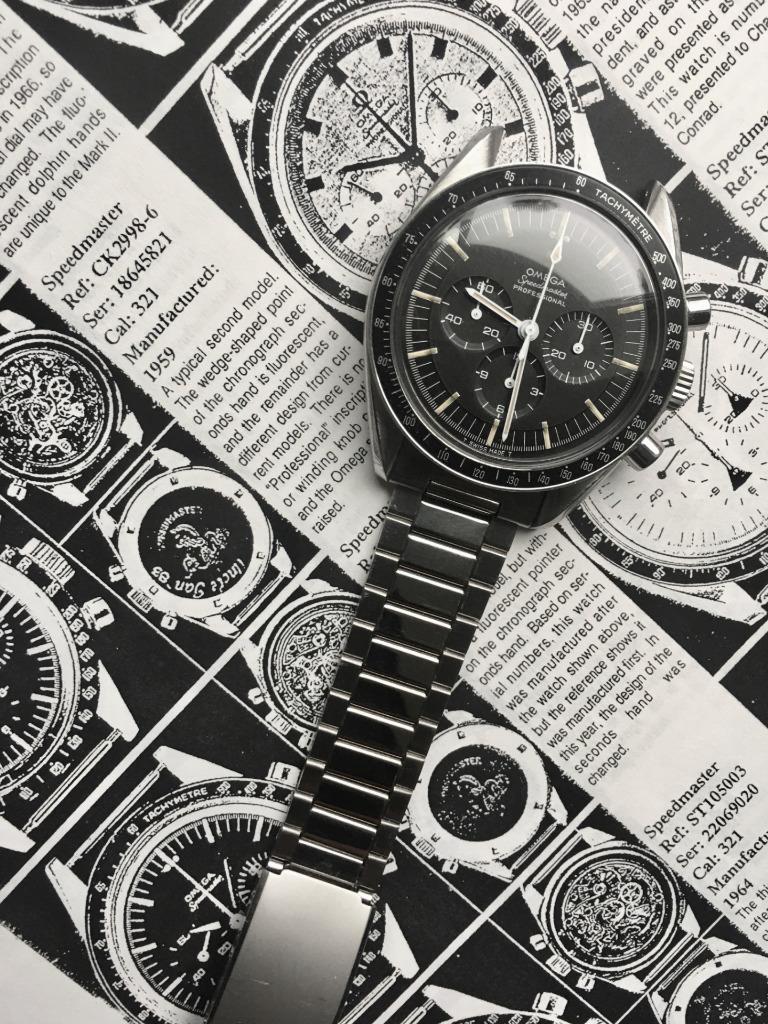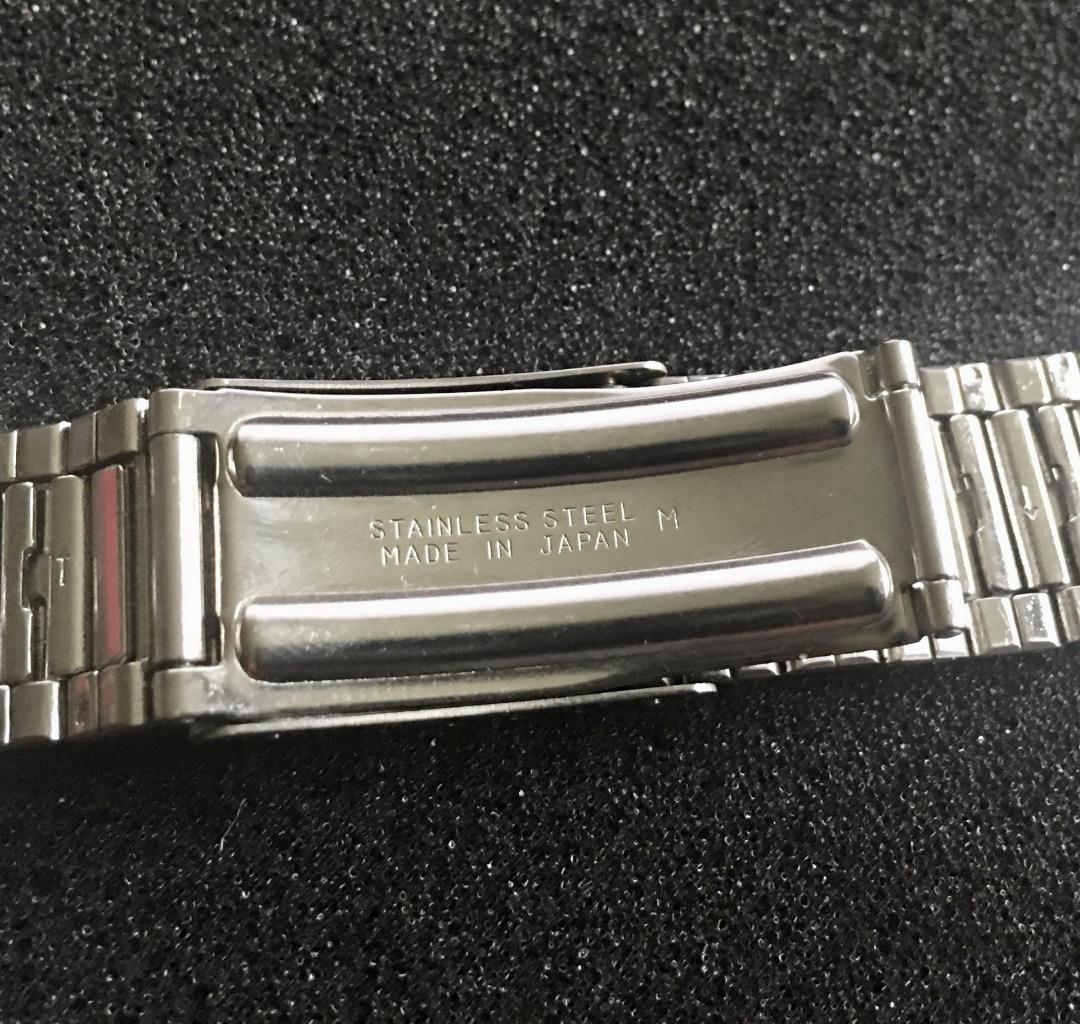 The next pictures below show the band you would be getting on the bottom, compared with one of the Kreisler flat-link bands I've been selling here at CT shown on the top. For all the details on the application of these bands, check this link:
http://www.chronocentric.com/forums/chronotrader/index.cgi?md=read;id=99316
Bracelet on the bottom is the one advertised here. You are getting one band without ends: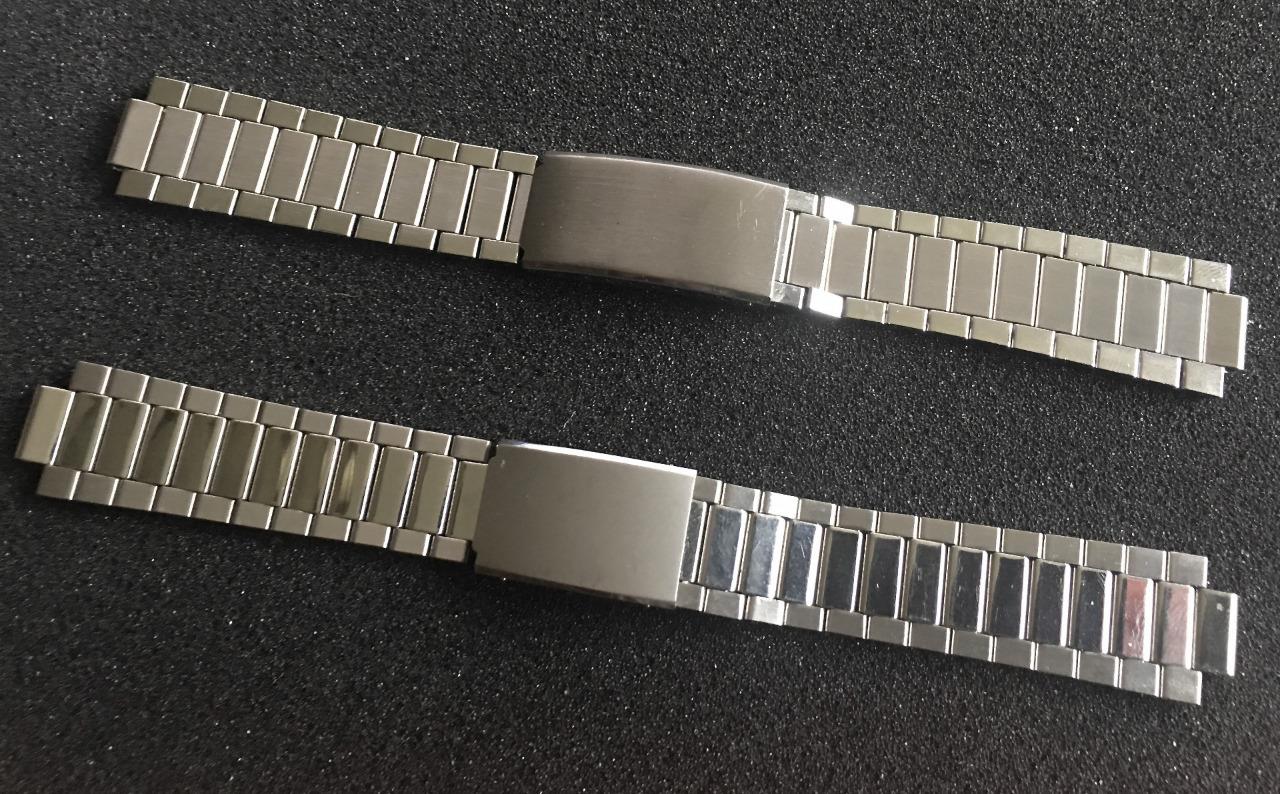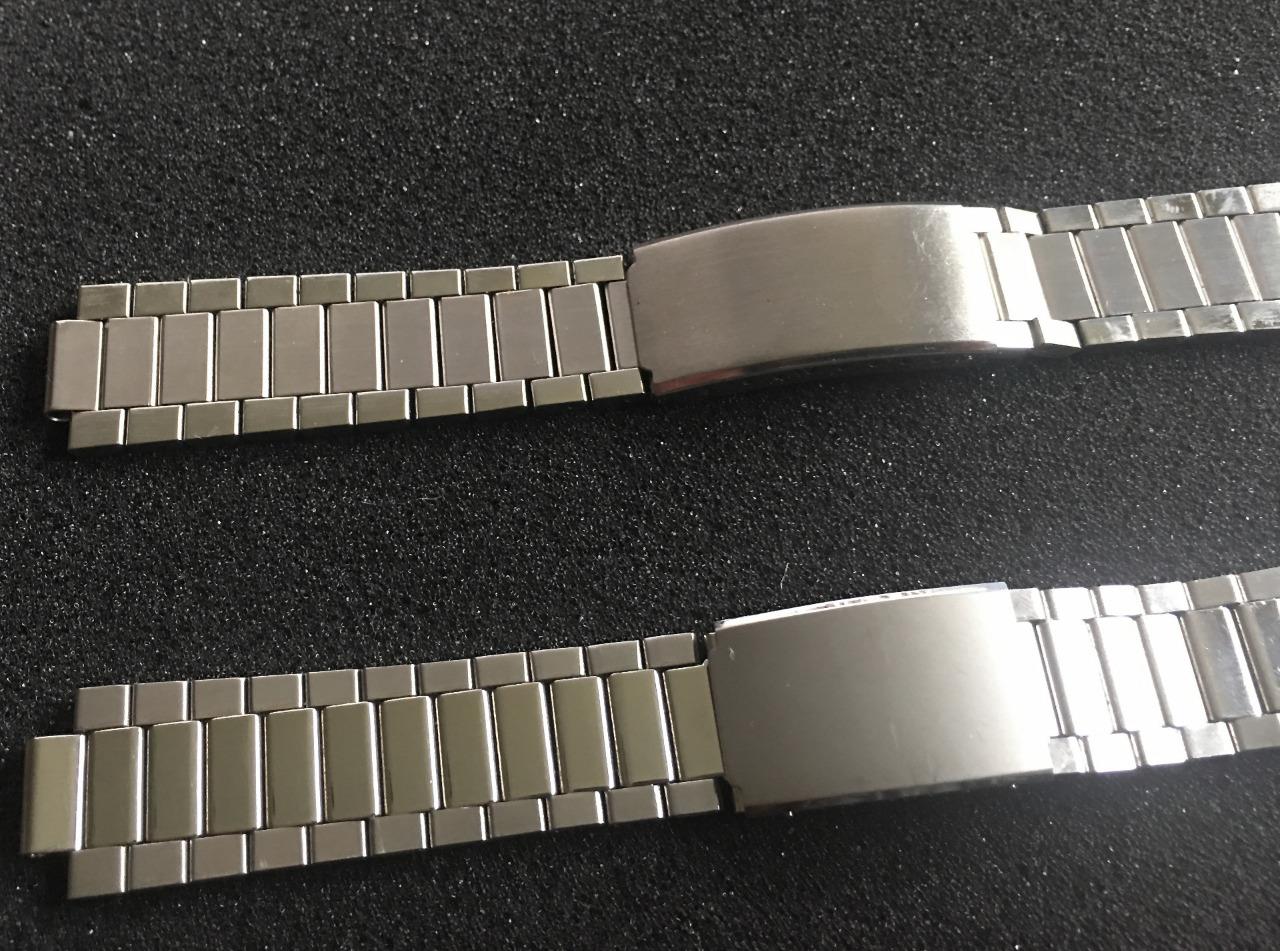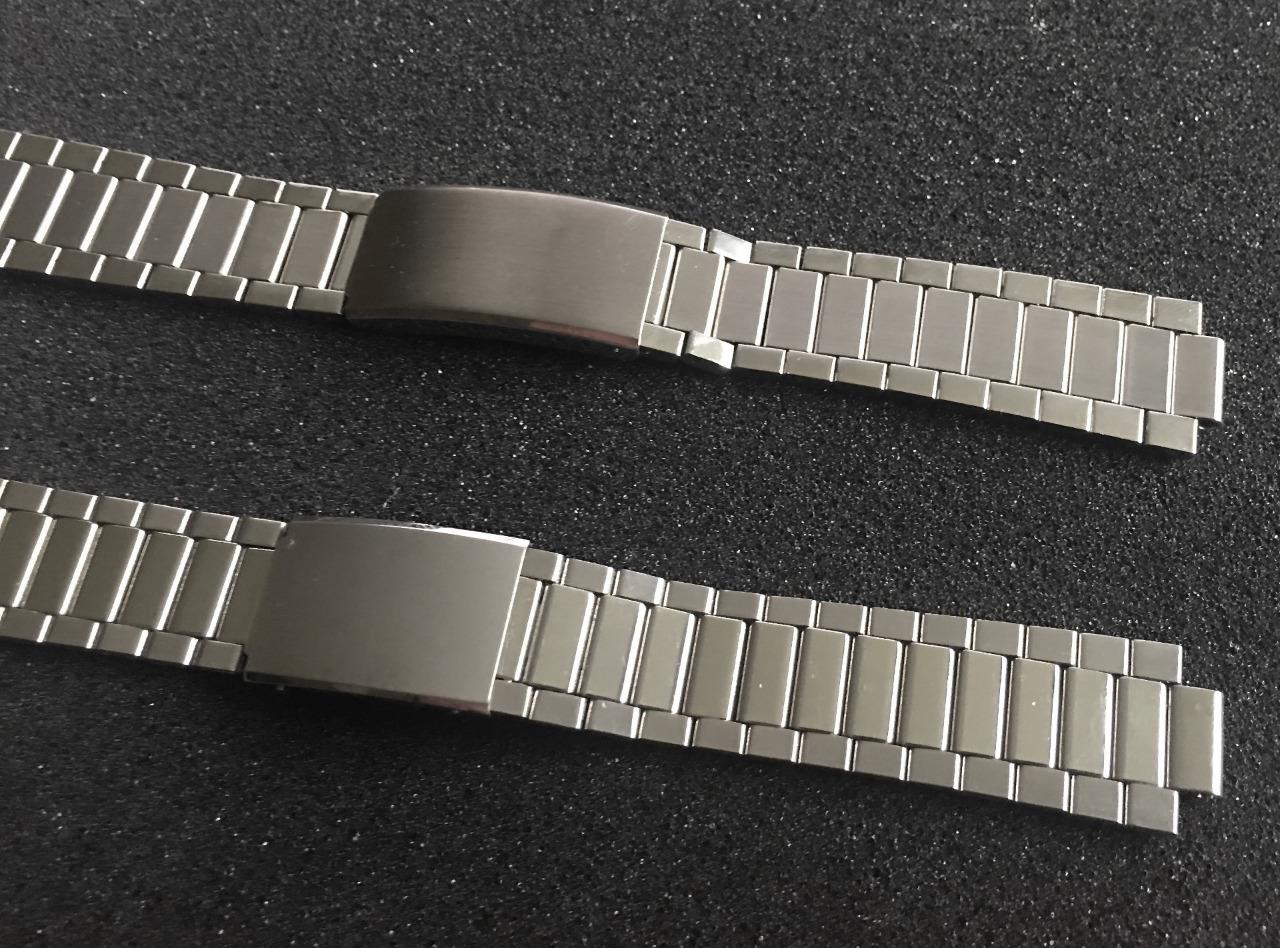 Price: $295
Buyers in the USA pay $5.99 shipping and international buyers pay $19.99 for First Class or $40 for Registered shipping to most countries.
PAYPAL or QUESTIONS to billmahoney@aol.com
Thanks for looking, Bill (Squinky)
Squinky.com