Thank you for this posting and the kind words.
This Carrera looks fine to me, except that the crown is not correct. As you point out, it is fatter than it should be.
Regarding the hands, they look correct to me, but have probably been relumed. The color / texture just does not look original.
Jeff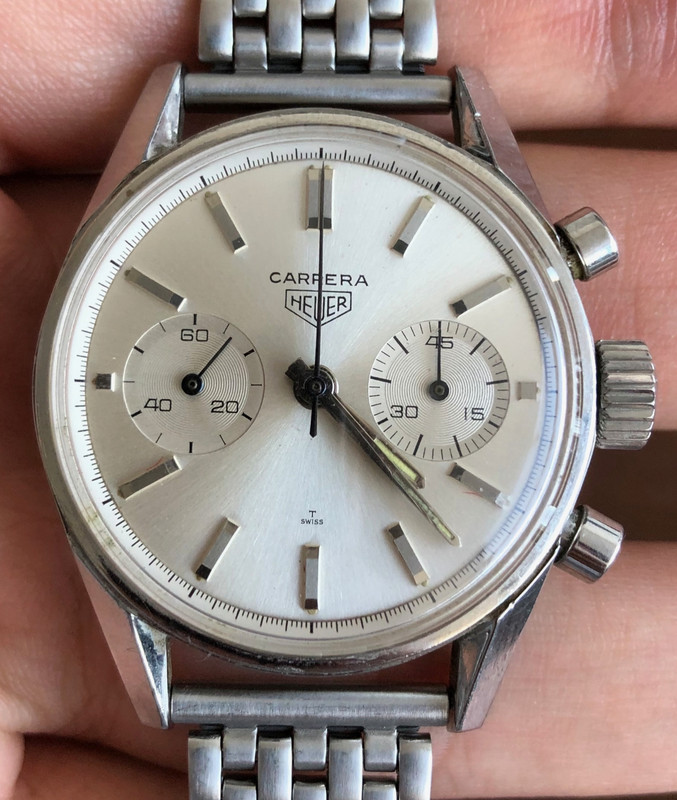 ++++++++++++++++++++++++++++++++
: Hi there, I've posted a few times on this forum looking for advice
: on a really great 3647s to purchase. I've learned a lot!
: I'm finally getting close and have attached one that I think is
: good. The movement is good, but I have a question about the
: crown. It seems thicker than other crowns I've seen on other
: 3647s. It is marked Heuer, but its about 30% thicker than
: normal.
: Also are these hands correct?
: Anyway just looking for a final seal of approval from this great
: group before I pull the trigger on on a grail. Thanks in
: advance.