Thanks for the advice Jeff. I read Eric Wind's great article about early Carreras, and it mentioned the early unmarked crowns were slightly larger than the later marked crowns, but nothing like this. I wonder if its from an Autavia or Camaro?
Yes a mustard coloured lume would be nice.
Ok I might let this one go for now.
: Thank you for this posting and the kind words.
: This Carrera looks fine to me, except that the crown is not
: correct. As you point out, it is fatter than it should be.
: Regarding the hands, they look correct to me, but have probably
: been relumed. The color / texture just does not look original.
: Jeff
: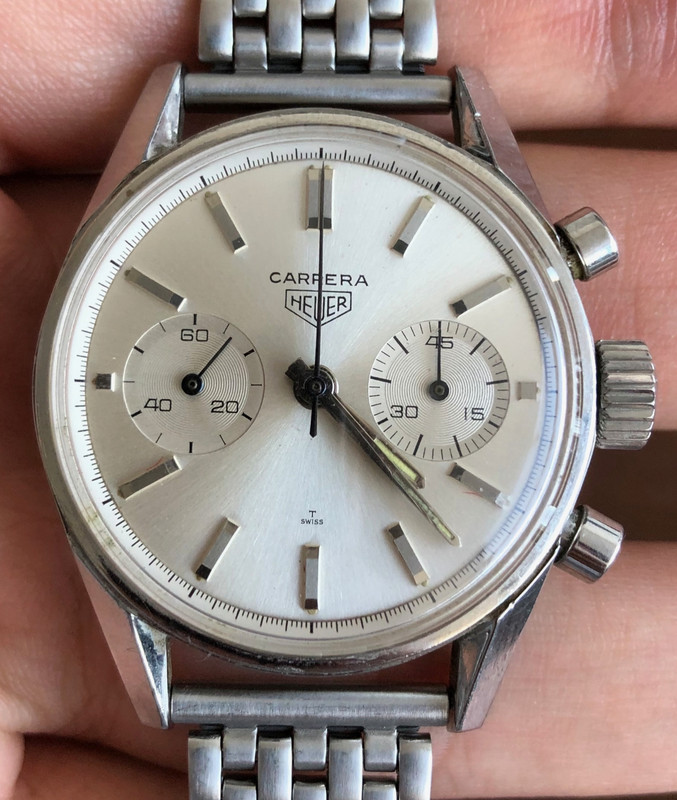 : ++++++++++++++++++++++++++++++++