Following on the heels of the latest TAG lineup to feature a watch that, despite having its own merits, has had the Carrera name slapped on it in yet another confused attempt to boost sales, I wondered how TAG's lineup might look if they actually knew what they were doing. (Read: I was so disappointed that I downloaded open-source photo editing software and figured out how to do an OK enough job with it to get my point across, just for this).
So: The 2020 Carrera lineup. 41mm regular production, plus the 39mm 160th Anniversary limited edition.
The Carrera, throughout each evolution of its design under Heuer's steerage, never featured an external bezel. This was because the Autavia always did, since that model was positioned as the full-on sports model while the Carrera ethos was that it was an elegant, slightly dressier chronograph that wouldn't look out of place in the boardroom or with a tuxedo but was equally at home in a race car with its at-a-glance readability. As such, the proper 2020 Carrera lineup is neither gauche at an enormous 44mm nor features an external bezel.
Plus, the Carrera Montreal edition is no longer. You'll see why if you read on!
(Note: The renders of the 160th Anniversary do not accurately depict the chapter ring's visibility. On the actual watch - which I own and so have actual experience with - the chapter ring and thus the minutes track is blocked by the extremely thick walls of the "glassbox" crystal. See any of my photos here or on IG to see what I mean, or feel free to send me a message if you'd like a detailed demonstration. It is a lovely watch, don't get me wrong, but as ever TAG cannot be bothered to refine the details even at a $6500 price point.)
So what, then, of the 44mm model with the external bezel? It does look all right on its own, even if it really should not be called a Carrera. As I mentioned earlier though, under the care of Heuer the Autavia always occupied that spot in the lineup. Recently, TAG has decided to dilute the Autavia name as it has been with the Carrera, and turned it into a silly 3-hand quasi-dive watch that is more or less identical in function to the Aquaracer line yet costs 20% more or so. This is, to put it charitably, rather stupid and is sure to be a mainstay of grey-market dealers' shelves.
So instead, I've given the name (and the 44mm design) the respect it deserves in the form of the 2020 Autavia: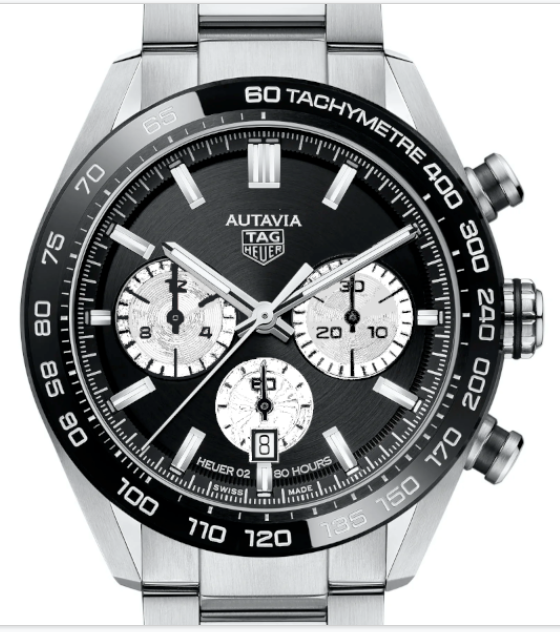 And last but not least I've also given the Montreal a more appropriate amount of attitude as the original was a balls-to-the-wall sports watch and really is not honored properly by the Carrera design they've released. Instead, this is the Autavia 160 Years Montreal Limited Edition: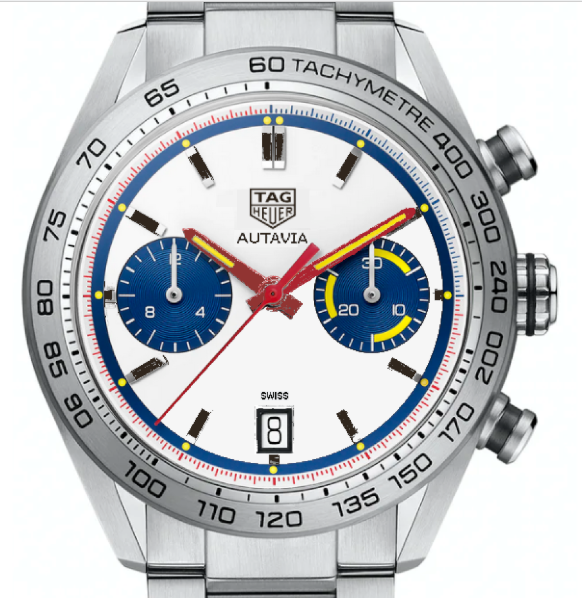 It is my personal opinion that this lineup more accurately reflects what would be available for sale if TAG actually cared about what it does, or if it could be bothered at all to put even the slightest bit of effort into their products.