As usual, I agree with Mark's assessment of this watch.
For me, the big question is about the condition of the dial. We see the deterioration of the registers, black fading to brown, but I wonder how good the dial might be? Scratches on the crystal and dial still clean and bright? Or some loss of the blue paint between the 6 o'clock and 8 o'clock markers?
Thanks for your posting here.
Jeff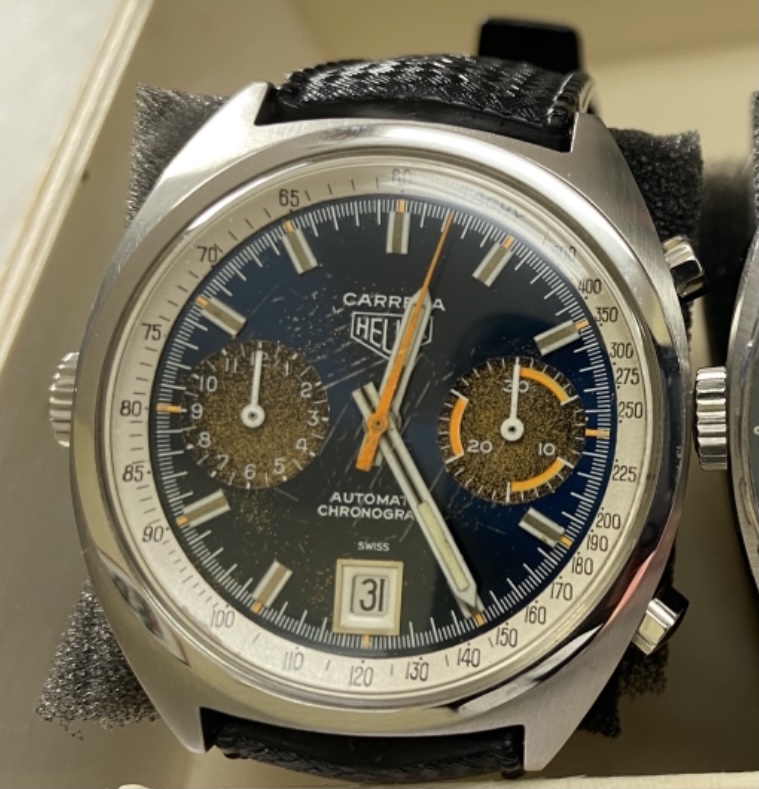 ++++++++++++++++++++++++++++++++

: Yep, that's the one. The dials of those are quite temperamental and
: the example pictured has deteriorated quite a bit.
: They are among the rarer second gen Carreras although we see them
: fairly regularly, certainly more than the silver version.
: They are on OTD here:
: http://www.onthedash.com/chronograph/carrera-reference-1153-bn/
: The watch will be around the mid-70s and the value somewhere around
: 2.000-3.000 € in that condition, assuming it runs well.