I was reading the recent posts by Jeff Stein (and company) on 4.19 regarding the TimeZone post "Poor Man's Heuer Myth Clarification". This basically stated Heuer did not manufacture watches for others (i.e. Zodiac, Clebar, Tradition/Sears) in their factories. (For reference both series of posts are below).
TimeZone Post:
http://forums.timezone.com/index.php?t=tree&goto=7010020&rid=0
Heuer Forum Posts:
http://www.chronocentric.com/forums/heuer/index.cgi?md=read;id=76516
I found this all quite interesting. As such, I thought I would write this post. Recently I acquired this Zodiac. Looking at it closely, I would find it very hard to believe (if not impossible) that Heuer did not manufacturer this watch for Zodiac in a Heuer factory. I am sure they would not allow their branded cases (along with model numbers) to be sold as a "component" to another watchmaker.
Here are some pictures:
Idential Autavia 73463 Design: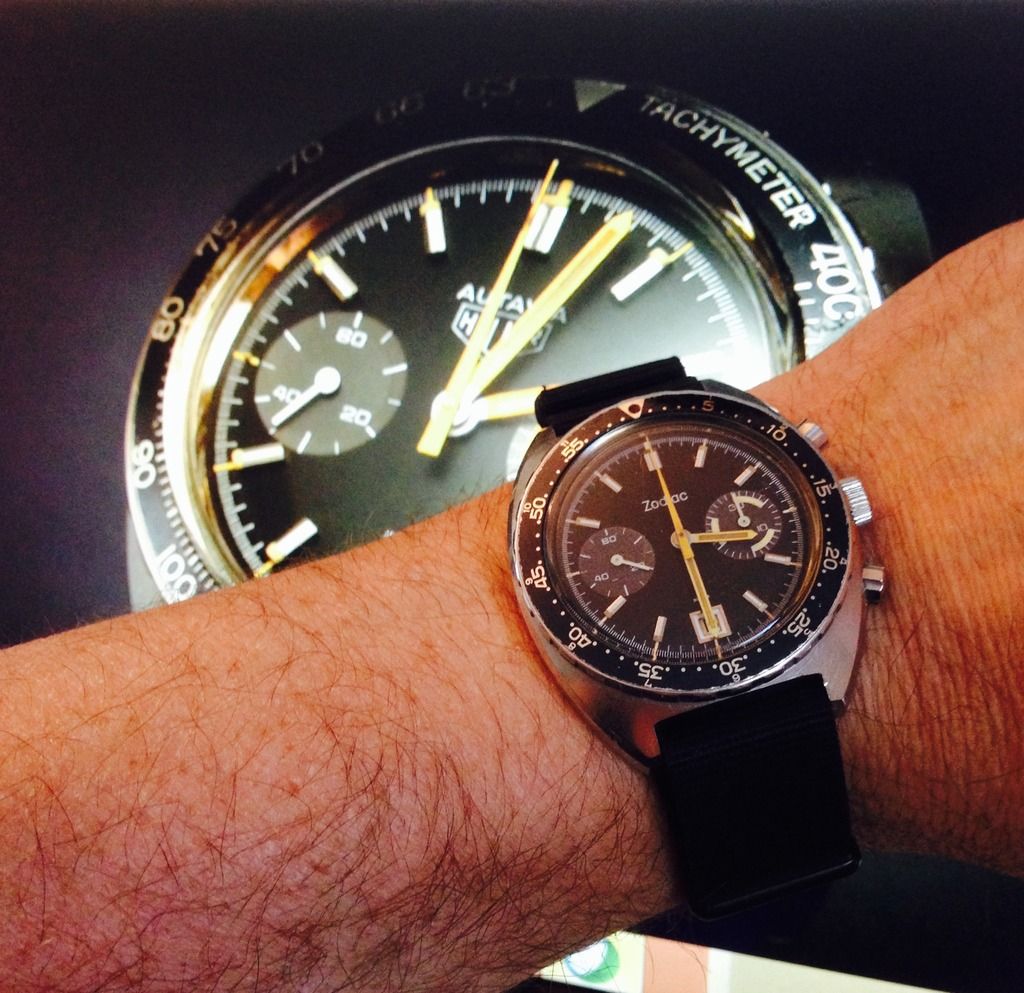 73463 Model Number Between Lugs: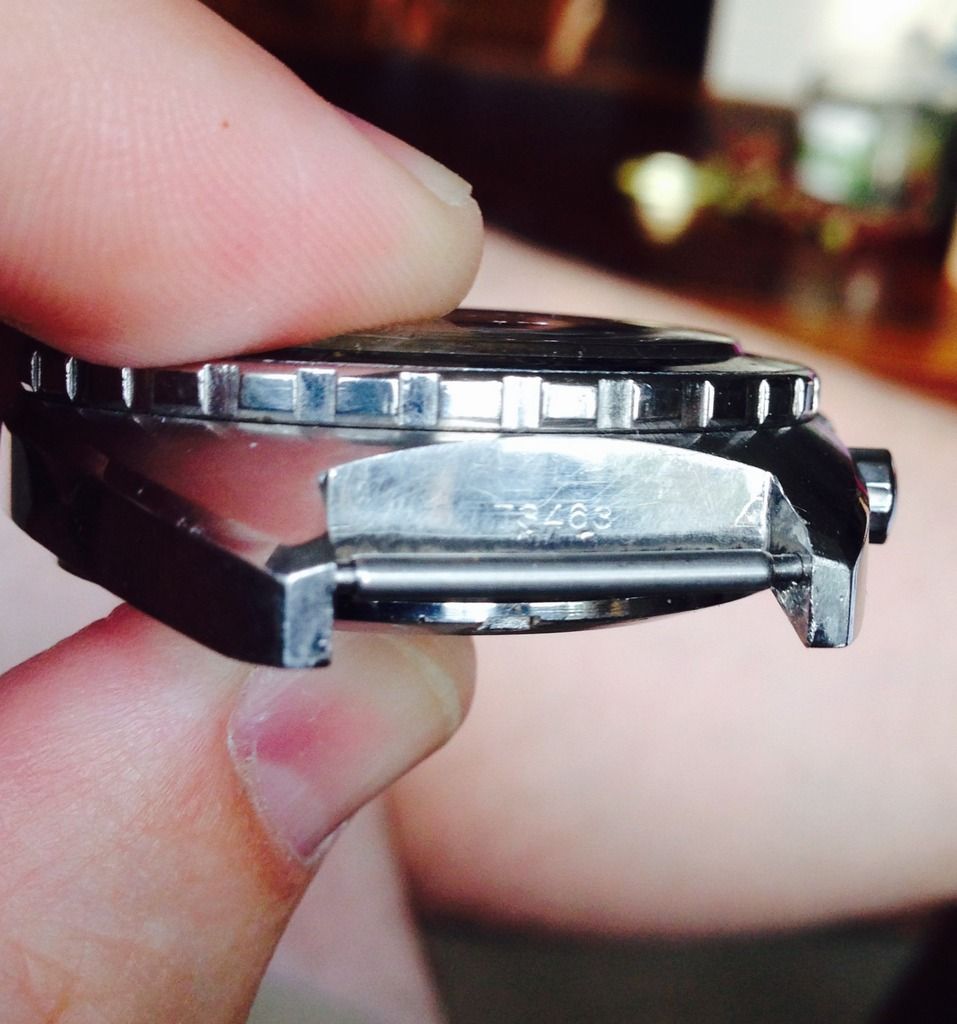 200-Series Heuer Serial Number Between Lugs:

Heuer-Leondias Signed Case Back:

Valjoux 7734 Movement Picture:

Take into account identical hands, fluted pushers and dial, and the proof here is more than compelling. If the term "Poor Man's Heuer" refers to a watch assembled by Heuer for another manufacturer, then indeed this must be an example of a true "Poor Man's Heuer" in my humble opinion.
As always, I do not claim to be an expert. I am a enthusiast. I post to support the belief that Heuer did if fact produce for others. I welcome any thoughts (for or against) you may have on the matter.
Thanks - Jeff