Here is the Seafarer listing . . . Christie's Watch Shop (Lot 571) -- Abercrombie & Fitch Seafarer.
Priced at $24,900. Knowing that our good friend (and Heuer expert) Eric Wind has joined Christie's, I have to assume that this pricing is realistic; I suppose we will have to give it a few hours (or days) to see whether this is correct.
Jeff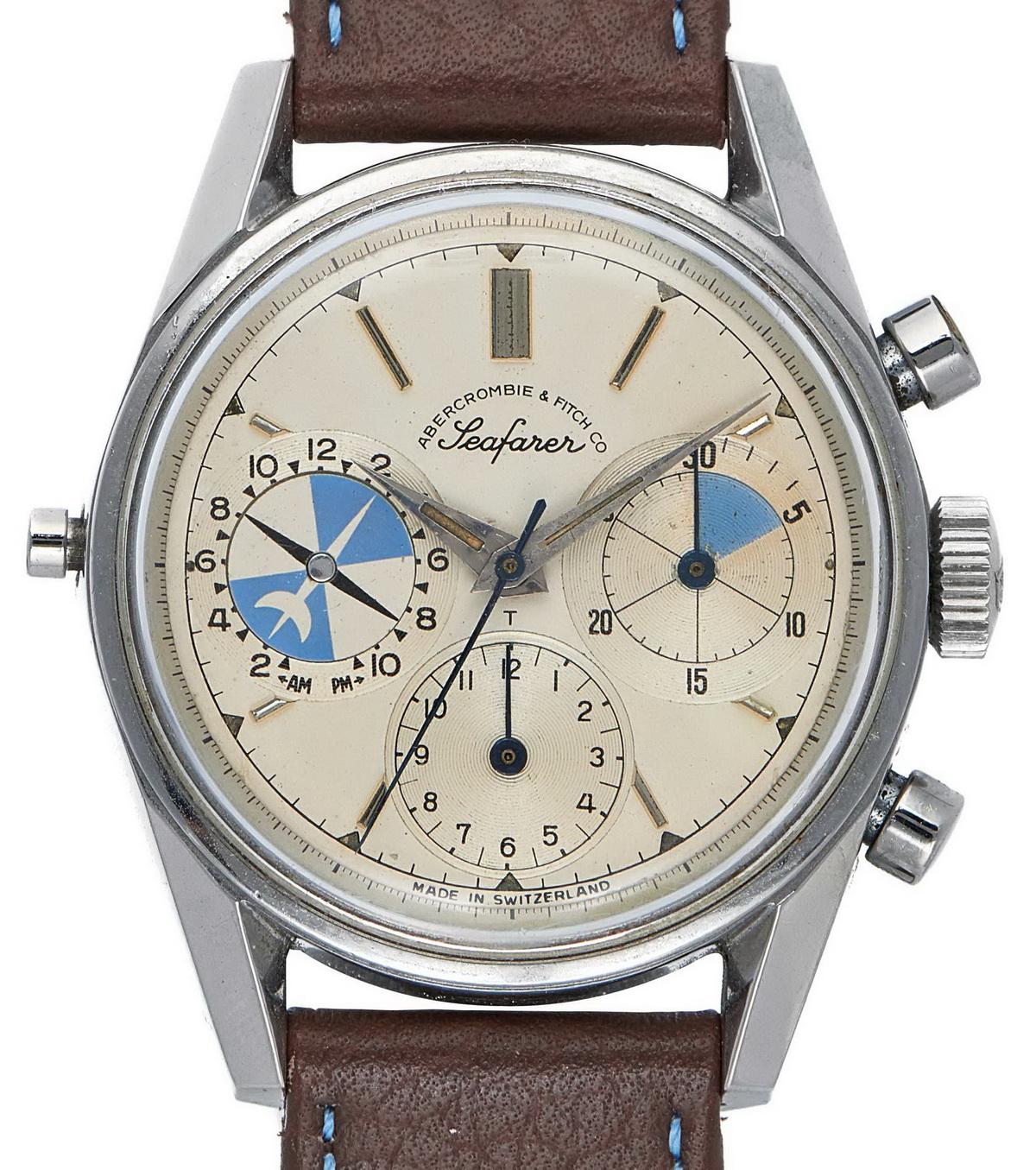 +++++++++++++++++++++++++++++++++
: Stay up late, or wake up early, but do whatever you need to do
: -- According to Christies Instagram feed , this Abercrombie
: & Fitch Seafarer will be listed tomorrow morning, at 10:00
: AM (Eastern time), in Christies Watch Shop .
: Seems that each of the watches in the shop is listed at a fixed
: price. I don't know what the price will be for this Seafarer,
: but someone will be asking the question, "If I pass on this
: one, when will I see the next one?"
: There appear to be some other interesting Heuers in the line-up.
: Should be interesting to see tomorrow morning!!
: Jeff
:
:

:
: