Meghan:
We will be very happy to publish any information that you may be able to provide, regarding your father (and his watch). Of course, we would also like to correct any incorrect information that we have published. As Mark points out in his posting, there were multiple classes of cars and championships, and I assume that your father won his class and was awarded a watch.
I am posting a photo of what I believe to have been your father's car . . . this based on five minutes of Google research; apologies in advance if this is not correct.
Please contact me by email, and we can get the ball rolling on this!!
Thanks for your posting and we look forward to learning more!!
Jeff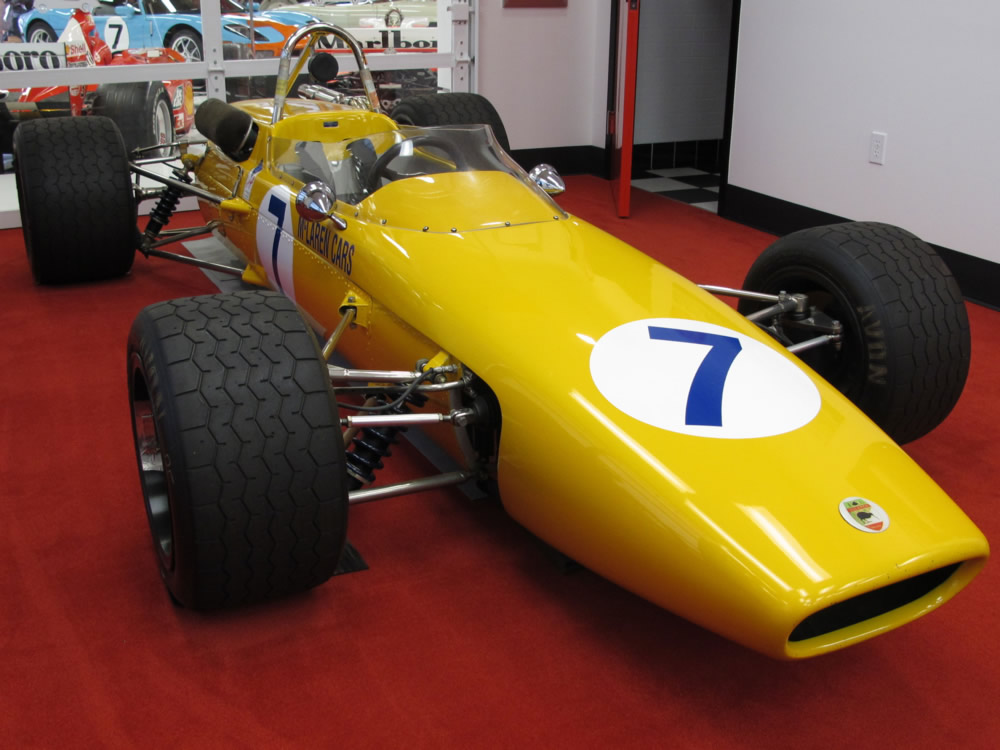 ++++++++++++++++++++++++++
Dear sirs;
I am extremely unhappy about what I found posted here. My father, Charles Kemp Kirkbride II, of Chatham Borough New Jersey won the Daytona in 1967. I have the 1967 Heuer Camaro Championship. I also have the (ugly) statue in the basement. It looks like a kindegarden class made it. - which I will take out and take a pic of also and sent to you. He was driving #42 McClaren. You can ask Dicky Smothers, Skip Barber or many of his other friends of that driving era.
Your information is absolutely incorrect.