Ha! Thanks Jeff! I completely agree with you regarding the balance of the dial. It is my favoraite placement for the Fisher text among the three versions for the 2447.
A couple more shots: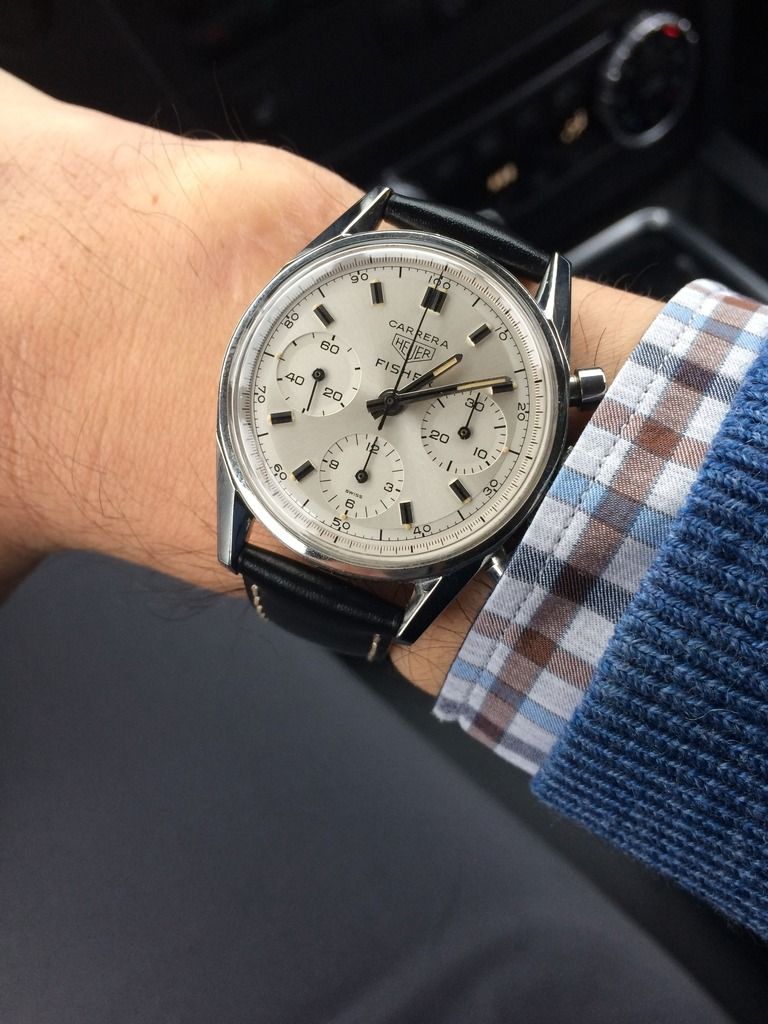 Jim
: Let's see more of that amazing looking Carrera!! To my eye, the
: "Fisher" at the top gives it a nice balance (with the
: "Carrera" above the shield).
: Well done on the acquisition!!
: Jeff
: ++++++++++++++++++++++++++
: :