Jim - I'm always a fan of your watches and the great pics you take of them. I can't believe I never noticed this before, but it's interesting that your Fisher 2447SD doesn't have a "T" despite being a MKII Carrera. That dial overall has such great balance and charm.
-ct
: Ha! Thanks Jeff! I completely agree with you regarding the balance
: of the dial. It is my favoraite placement for the Fisher text
: among the three versions for the 2447.
: A couple more shots:
:
:
:
: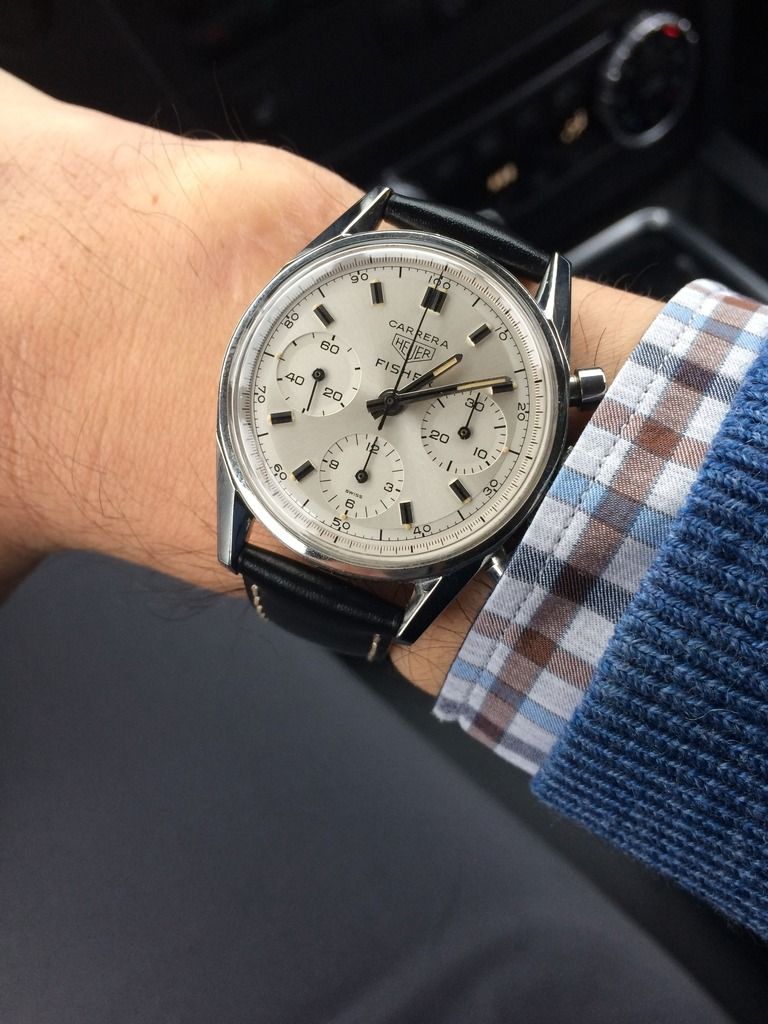 : Jim