Shown below are the results for the four Heuers sold today by WOK.
That Siffert must have sucked all the cash out of the room, as the results for the other three Heuers seem to be at about fair market value . . . not bad, nit not especially good.
Here a link to a PDF of the catalog.
Jeff
P.S. -- There were supposed to have been several other Heuers in the sale (Lots 97 to 110); let me do some digging, to see what happened to them.
------------------------------------------------------------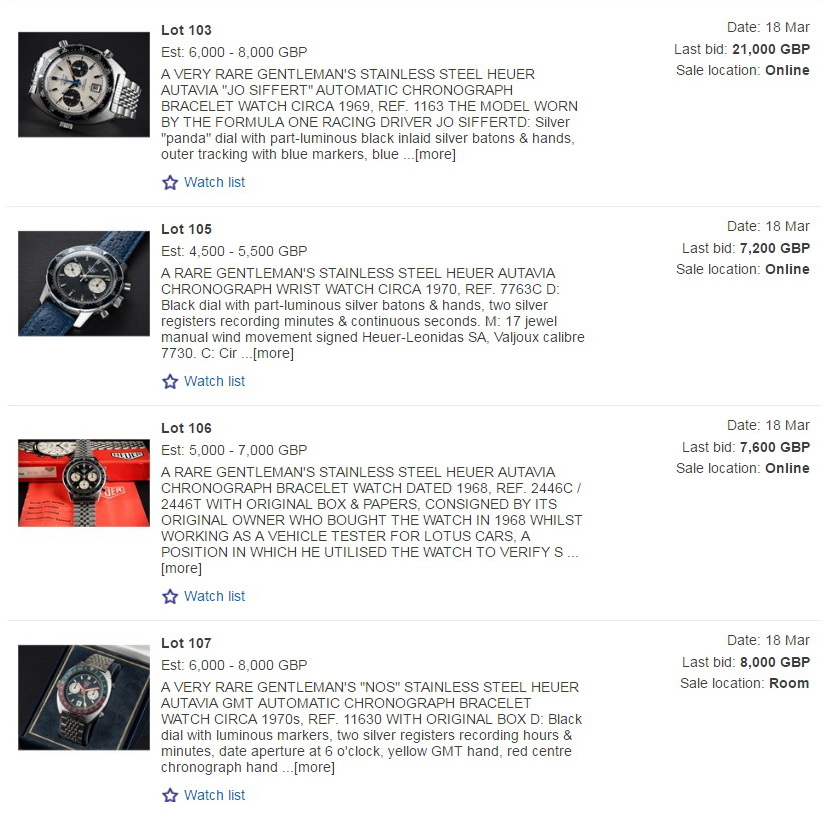 +++++++++++++++++++++++++++++
: Today at Watches of Knightsbridge auction in England Siffert
: Autavia hammers for 21000 GBP. Estimate for lot was 6000-8000
: GBP. Someone must of really wanted it.