It's been a busy day in the vintage Heuer world, with a loose dial for an Autavia Reference 3646, with the Indianapolis Motor Speedway "Wings and Wheel" logo selling on eBay, for a $10,000 BuyItNow price. Below, some questions asked and answered during the day in some Facebook discussions and email messages.
Question: Were these watches sold in the Indianapolis Motor Speedway ("IMS") gift shop or distributed through some other channel?
Answer: We know that Tony Hulman, owner of the IMS from 1946 until his death in 1977, gave away at least two of these Autavias as gifts to his friends. We can assume that Hulman ordered the Autavias, and good evidence suggests that they were never sold through the gift shop.
Question: What about the suggestion by one collector that he had seen trays of these dials, a long time ago?
Answer: Upon further inquiry, this gentleman indicated that the loose IMS dials in tray might have been Carrera dials. This seems consistent with the quantity of Carreras that we have seen, as well as the location of some loose dials, some years ago. There is no evidence of anyone owning a tray full of the Autavia dials.
Question: Where are these loose dials coming from? And how is it that we have seen three of them come onto the market since May 2017?
Answer: The loose dials that we are seeing seem to be coming from sellers who have obtained them from retired Heuer watchmakers. The three dials sold since May 2017 have both come from sellers located within easy commuting distance from Heuer headquarters, in Springfield, New Jersey. It seems logical that the loose dials are coming onto the market now, after we saw Christie's sell one of the IMS Autavias for $199,500, in June 2017.
Question: Do we expect to see more of these, coming onto the market?
Answer: It's difficult to know what will come onto the market. The seller of the two loose dials sold in May and July 2017 would not confirm that she does not have any more of these. People who have chatted with her expect to see more of these dials.
Question: Why the forensic work and unusual interest in these particular watches?
Answer: Other than the vintage Heuers worn by Steve McQueen and the gold Carrera worn by Formula One driver Ronnie Peterson, the IMS Autavia sold by Christie's in June 2017 is the most expensive vintage Heuer that we have seen. With the high value of the original watches, it makes sense to try to keep track of the loose dials that could overhang the market.
Jeff
---
IMS Autavia, sold by Christie's, June 21, 2017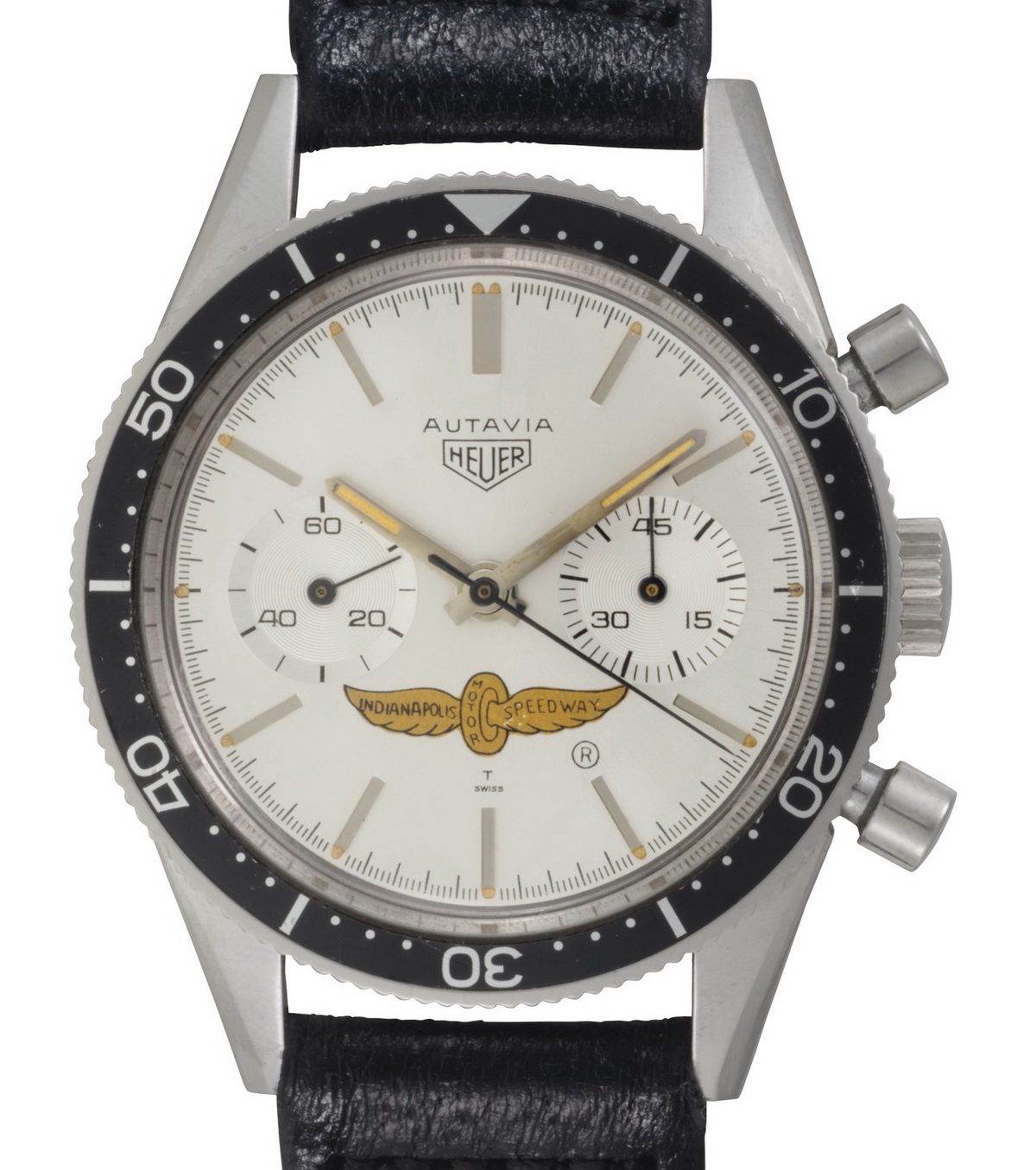 ---
Loose dial sold on eBay, August 2017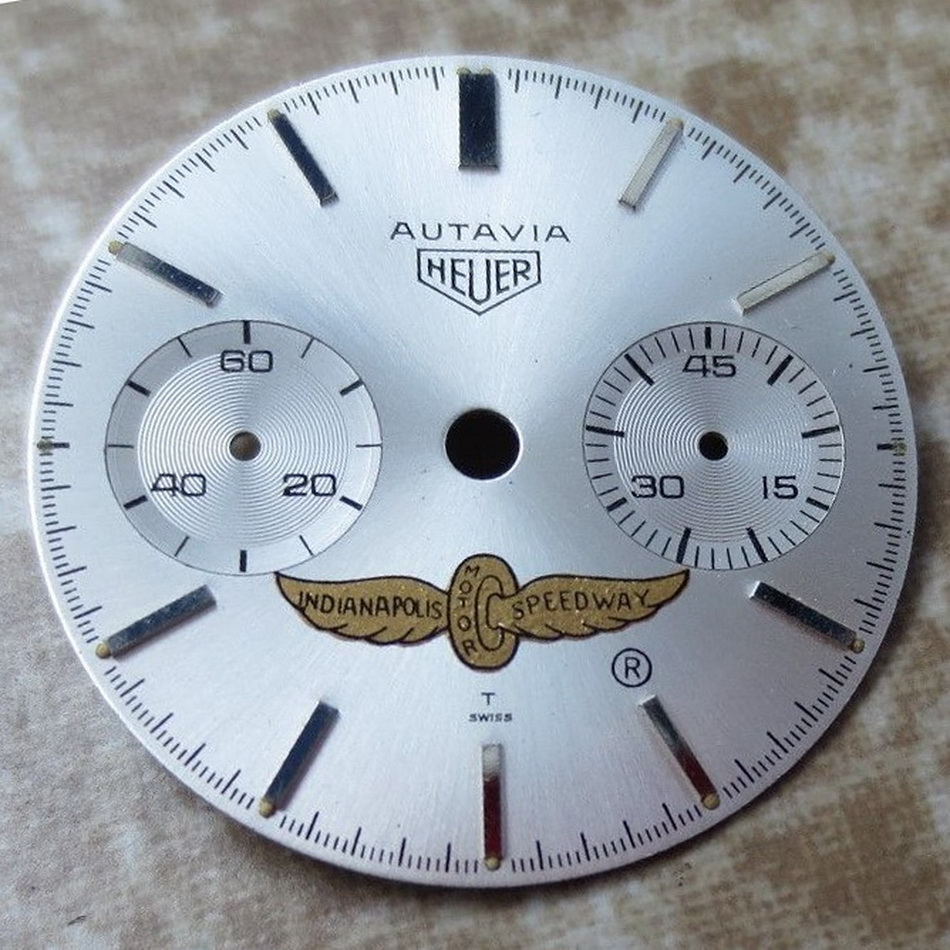 ---
Loose dial sold on eBay, July 2017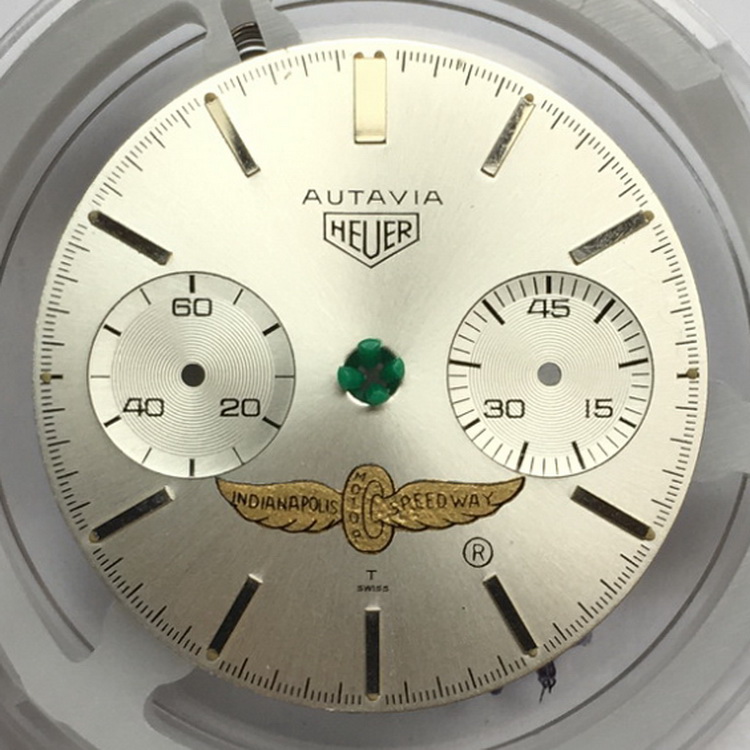 ---
Loose dial sold on eBay, May 2017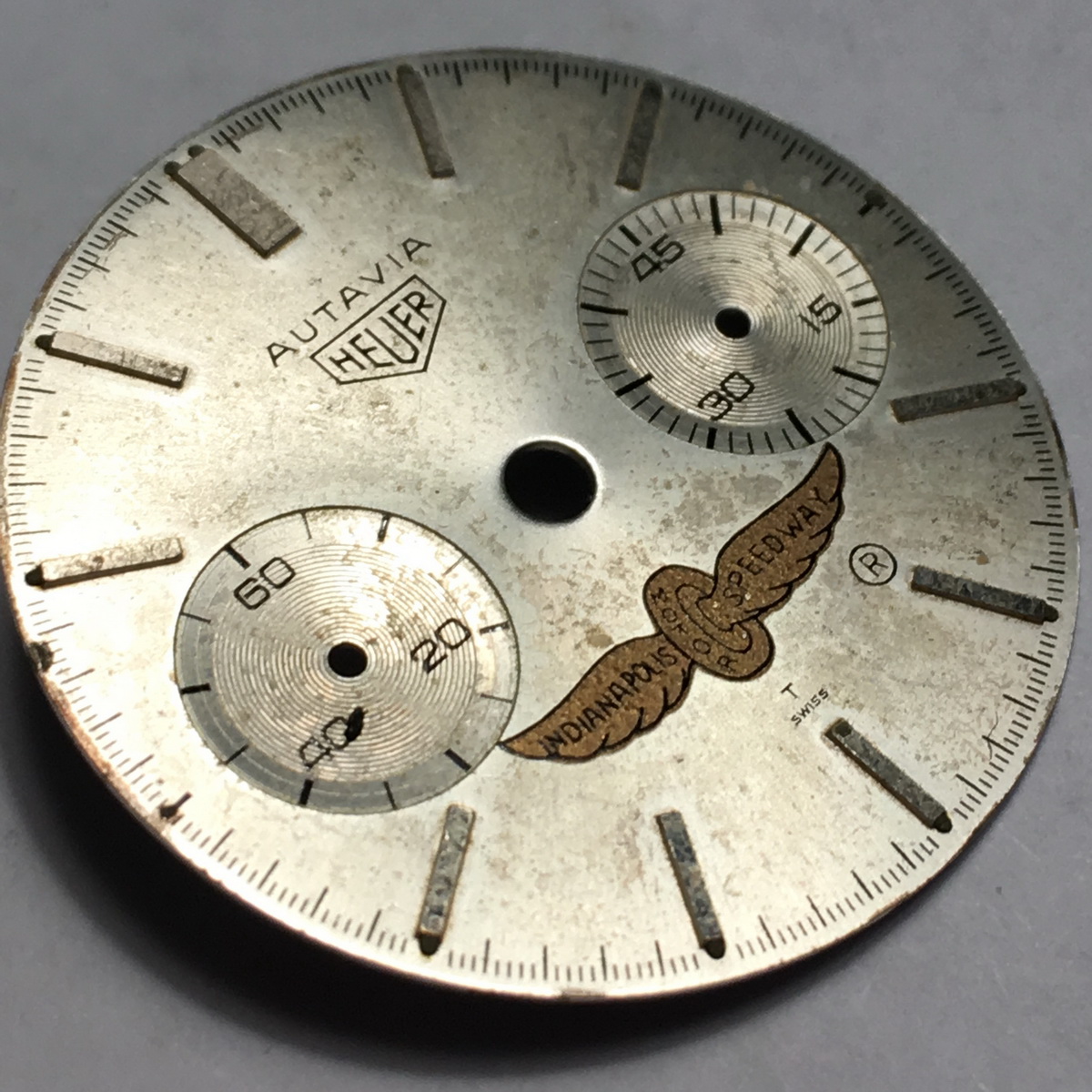 ++++++++++++++++++++++++++++++++++++
: Sold on eBay last night -- another loose Indianapolis Motor
: Speedway Autavia dial.
: This one started as a no reserve auction, and was changed to a
: $10,000 BuyItNow, which was hit quickly. Presumably someone made
: an offer to the seller, which caused him to change the auction,
: to accept a $10,000 offer.
: Here's the link to the eBay auction --
: http://www.ebay.com/itm/122634599510
: For those who may be counting, that's three of these loose dials
: since May 2017.
: Jeff
:
: