Thanks Jeff, that's very helpful.
One quick further question if you don't mind, would you not be concerned about the inconsistency in colour between the lume in the hands and on the dial?
I attach an example photo from the internet purely to illustrate my point. This is not a watch I own. If the hands were relumed but not the plots, would that enhance or detract?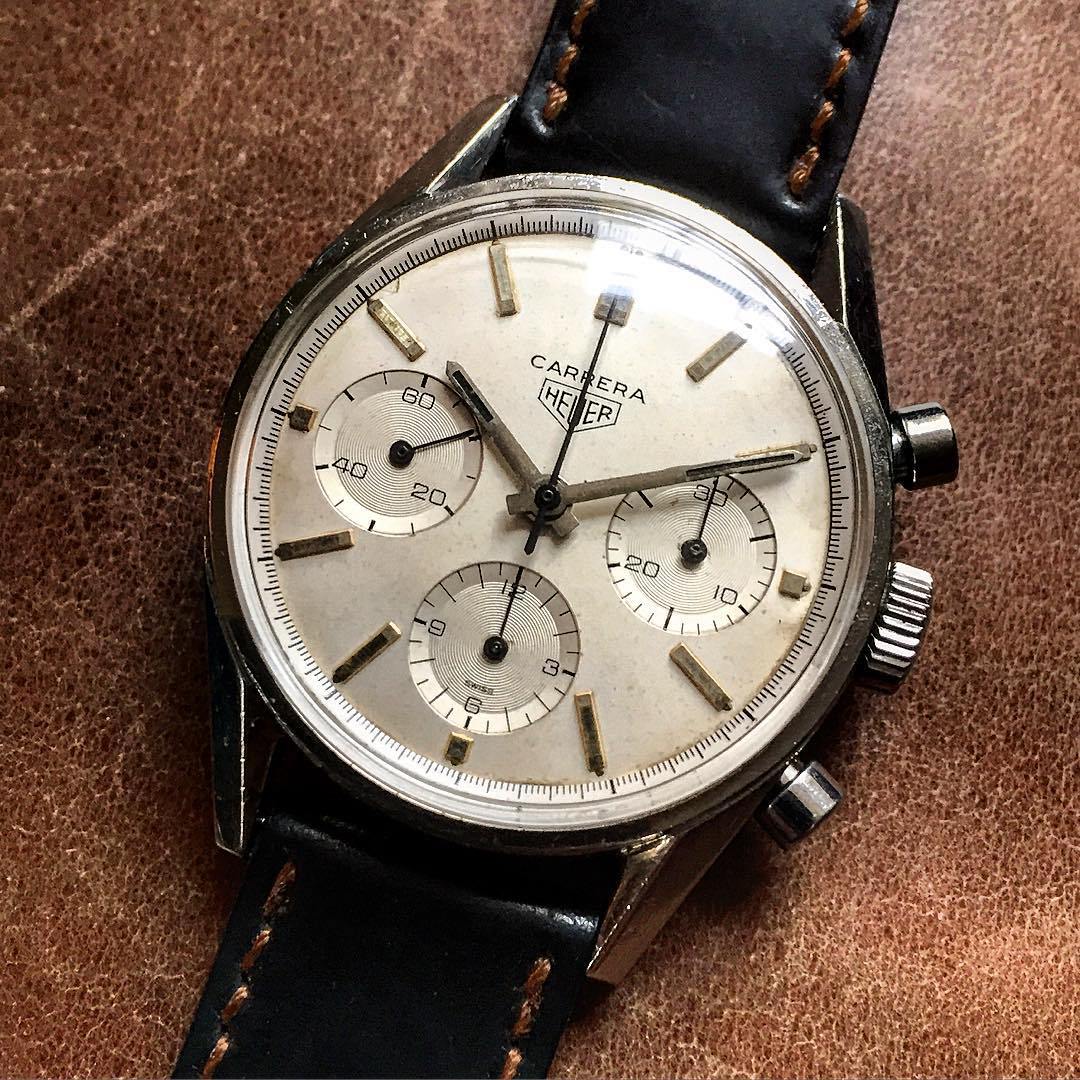 : You ask a broad question, so let me suggest a broad answer, a
: general approach to the subject.
: My usual approach is that it's OK to relume the hands, but the dial
: is usually better left untouched. Maybe there are exceptions,
: but it's hard for me to recall situations when a relumed dial
: does not detract from the watch.
: As the old saying goes -- "It's only original once.", so
: I would hesitate to touch the dial of any vintage Heuer
: chronograph. Of course, different collectors have different
: approaches.
: Jeff
: +++++++++++++++++++++++++