We are hearing, from TAG Heuer, that 2018 will be the "Year of the Carrera" (with the celebration of the model's 55th anniversary), so I will close out 2017 with this one, the last arrival of the year.
It's a long way, to get from the first of the Carreras to this barrel-shaped guy, but it's fun to celebrate the journey and the transitions.
So wishing everyone a great celebration tonight and a fantastic year ahead!!
Jeff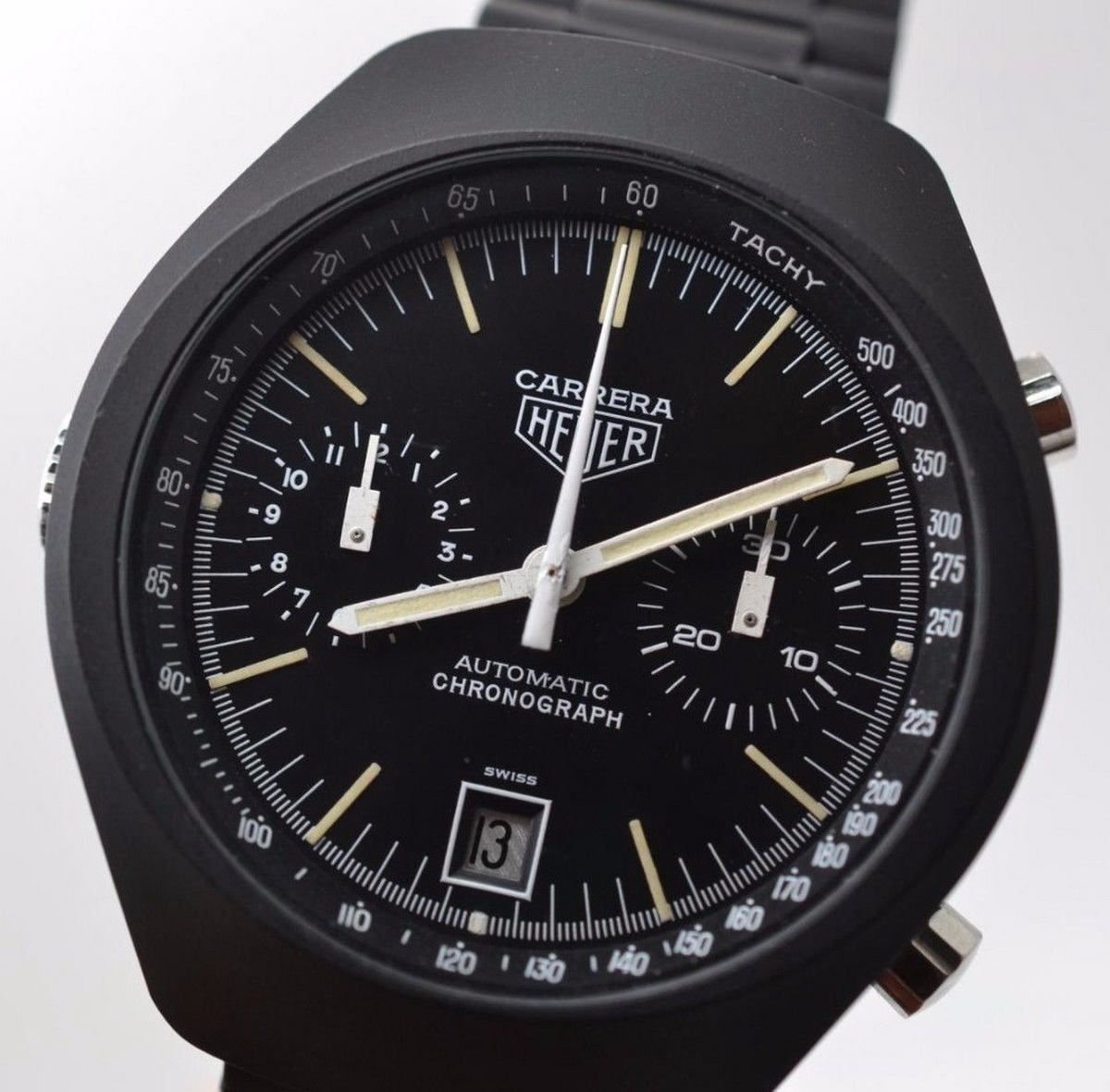 ++++++++++++++++++++++++++
: Wishing you all a very Happy, Healthy & Safe New Years!!
: Stay warm and enjoy your celebrations!! I'll be celebrating with
: this old gal on my wrist!
:
:
: Best - Jeff