I have always been interested in the Habring brand since it was launched a few years ago, but had never seen any of their watches in the metal.
I was very interested in their chronographs, but this one winked at me from the display case . . . The model is the "Felix", with scientific dial.
Jeff
++++++++++++++++++++++++++++++
: Sorry for this non Heuer content but I picked up this little ref
: 16030 Rolex Datejust last weekend and, although it is probably a
: bit little for me, it has felt great on my wrist this week. It
: may eventually have to go to make room for more tool watches but
: I am enjoying it for now.
: JohnCote
:
: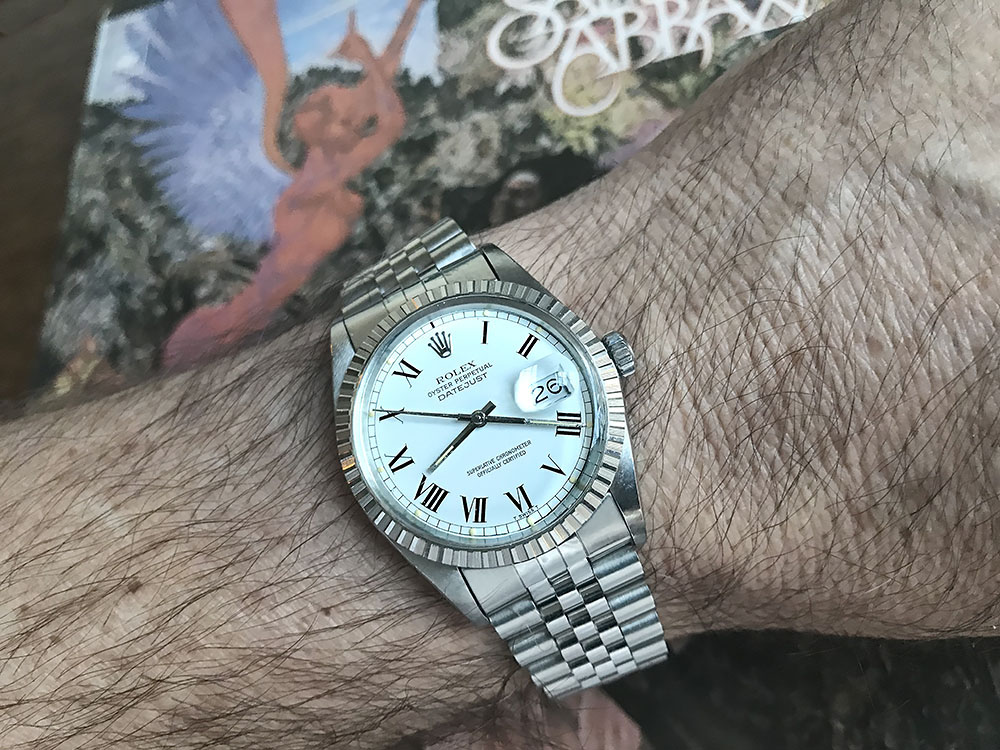 :
: