I've sold many Bonklip style bracelets over the years, but few as nice as this one. If you've always worried that a Bonklip would look or feel wimpy on you because they are normally so skinny and lightweight, then this wider beefy Bonklip type band is a rare chance to get the look with a more substantial feel on your wrist. The links are a full 20mm wide. Ends are 18.5mm, wide enough to be adapted to 18mm to work perfectly for an Omega Thin Arrow or Omega '53 Fat Arrow. I can customize the ends to 18mm before shipping or make them the scarce 17.6mm width for your JLC Mk XI. The open tube ends clip over fixed lug watches or work with standard spring bars.
The rare feature of this Bonklip type band is that the links are 20mm wide. The proportions, and the heavy steel construction of this band, make it like a Bonklip on steroids compared to those skinny ones. Super solid steel construction that is about double the weight of some other similar Bonklips. Stamped Everbright Swiss Made and 1977 CWD W 78 on the back of the clasp. Length of this band adjusts from 5 3/8 inches (13cm) to 9 1/4 inches (23.5cm), so it will fit any wrist comfortably. Used bracelet.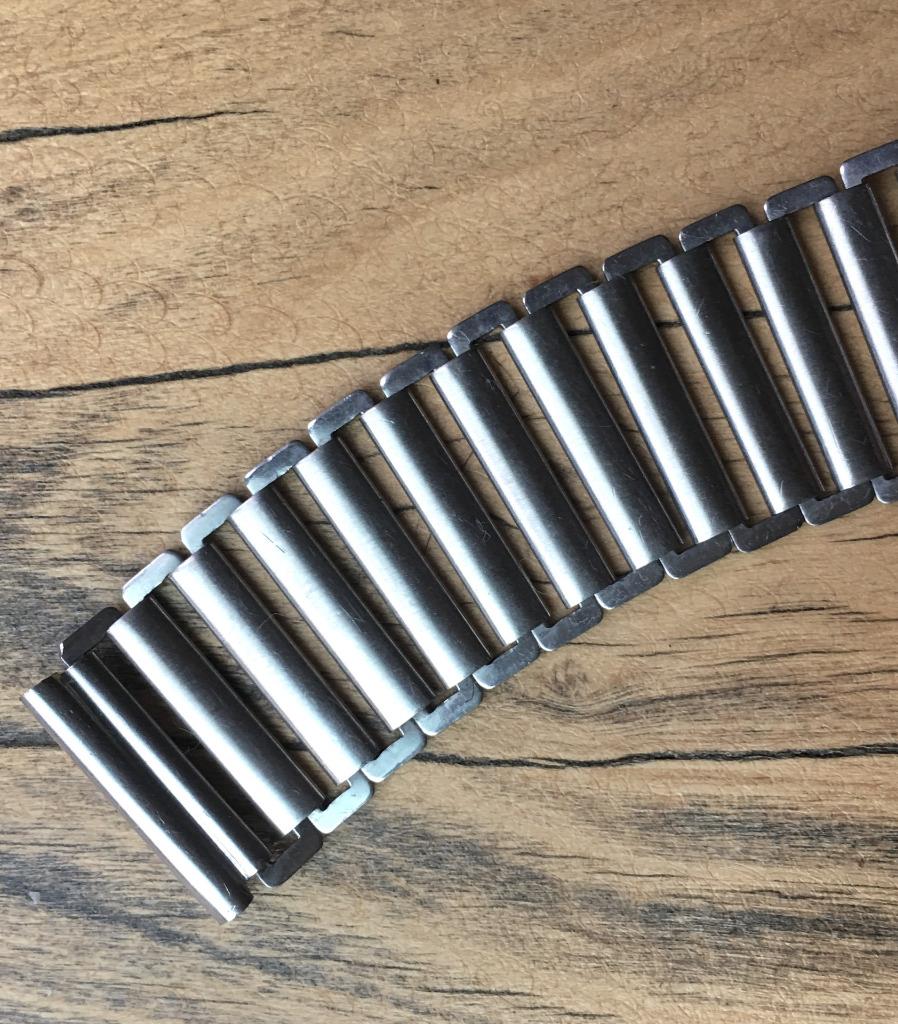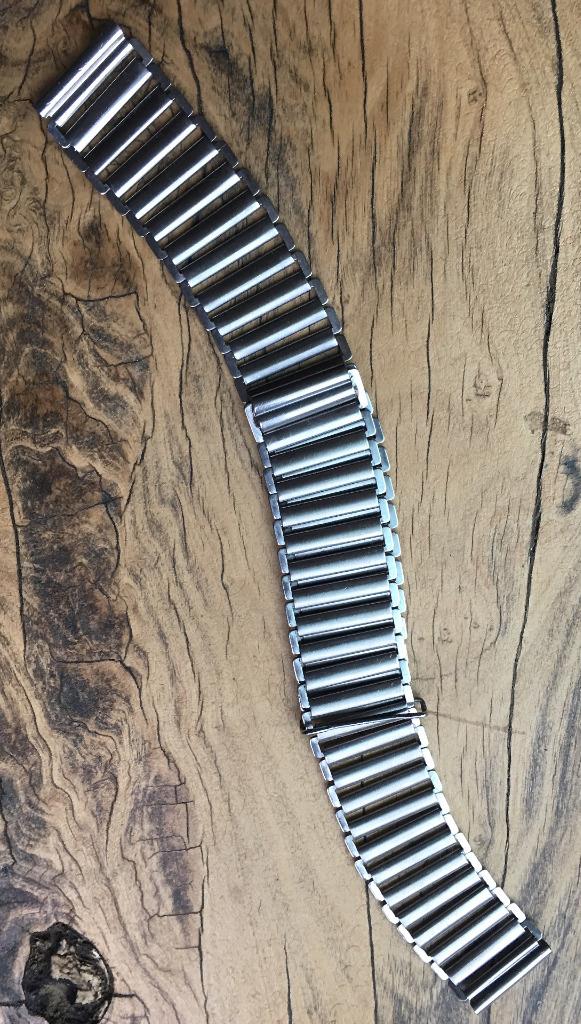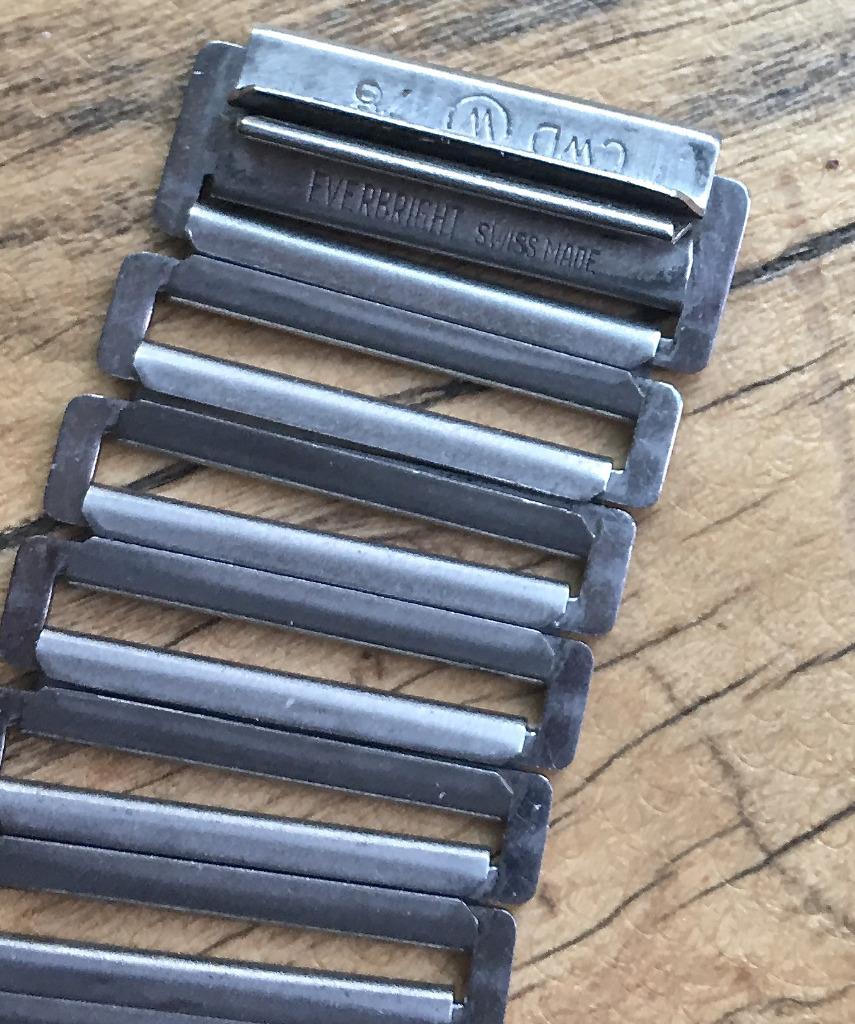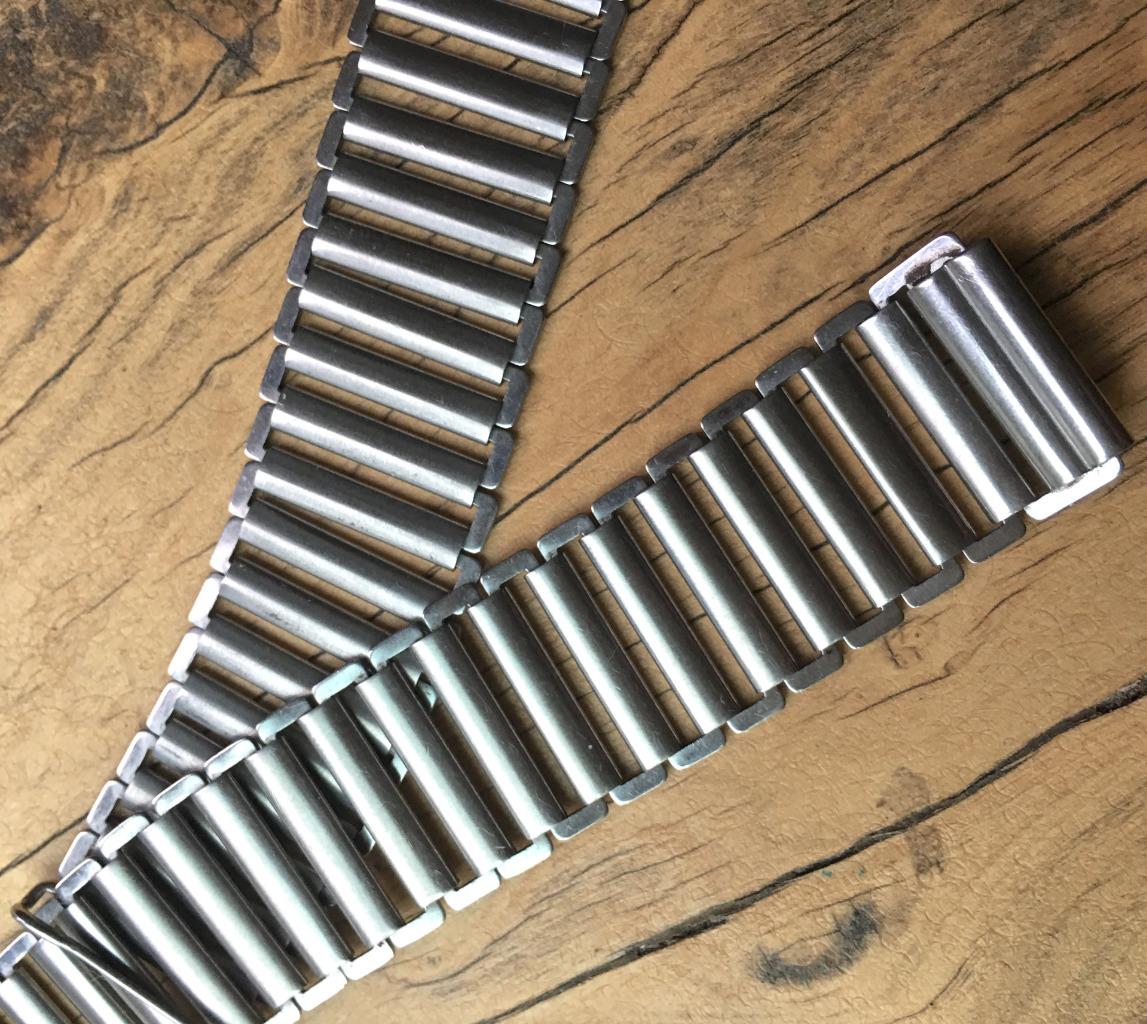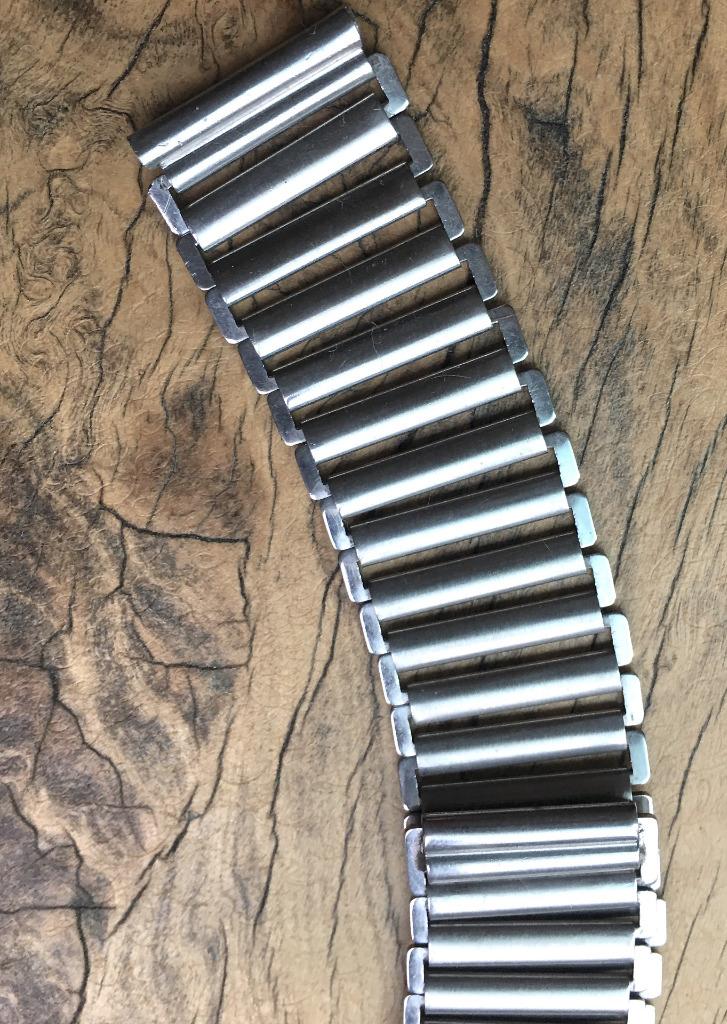 Price is $350.
Shipping is $6.99 with tracking in the United States or internationally for $85 for Express.
QUESTIONS OR PAYMENTS by Paypal to [email]billmahoney@aol.com[/email]
Thanks – Bill Mahoney
Squinky.com