For sale is a near mint pre-owned stainless steel and 18k yellow gold Rolex Submariner. The A serial (1999) 16613 comes with box, however paperwork is not included. The Submariner features a champagne "Serti" dial with diamond and sapphire hour markers, unidirectional rotatable bezel, and a date aperture at 3'clock. The case has been previously polished and retains sharp, even lugs. On the reverse of the case, there appears to be a slight abrasion on the side opposite the crown. The bezel insert is pristine, showing no signs of wear and the teeth on the 18k yellow gold bezel are still relatively sharp. The watch is mounted on a stainless steel and 18k yellow gold oyster bracelet with X clasp code (1999). The bracelet has light stretch given its age, remaining around 80% and will accommodate a 7.25-inch wrist not including diver's extension. The watch is powered by a Rolex caliber 3135 with 48-hour power reserve.
Shall deliver with 15 month in house warranty on the movement for $12,750 plus applicable state sales tax where required.
Many of our best fresh arrivals sell before ever being listed. Contact us directly about upcoming pieces!
All timepieces come with a 7 day 'no questions asked' return period- will issue 100% refund as long as the timepiece is returned in the same condition in which it was shipped out.
[URL=https://app.photobucket.com/u/ErikSzper/a/205b9462-5680-4cc2-8d66-f3fc2082017b/p/d7f352fa-a738-4d18-88ac-c3023cd10e8c]
[/URL]
[URL=https://app.photobucket.com/u/ErikSzper/a/205b9462-5680-4cc2-8d66-f3fc2082017b/p/a15d86fc-7a69-44da-a1c1-b093424d238c]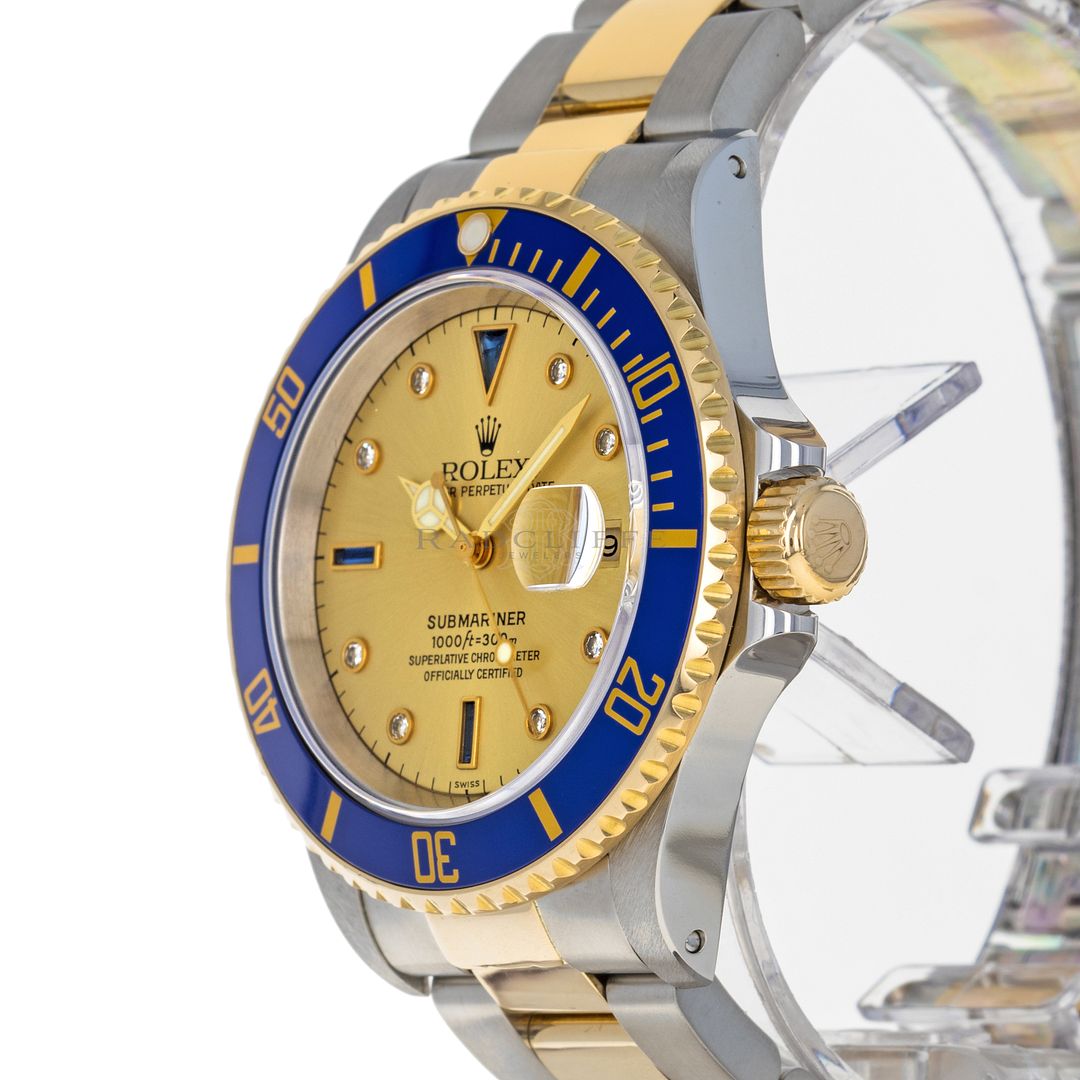 [/URL]
[URL=https://app.photobucket.com/u/ErikSzper/a/205b9462-5680-4cc2-8d66-f3fc2082017b/p/72c8e274-2375-4c79-b21f-e241f9660760]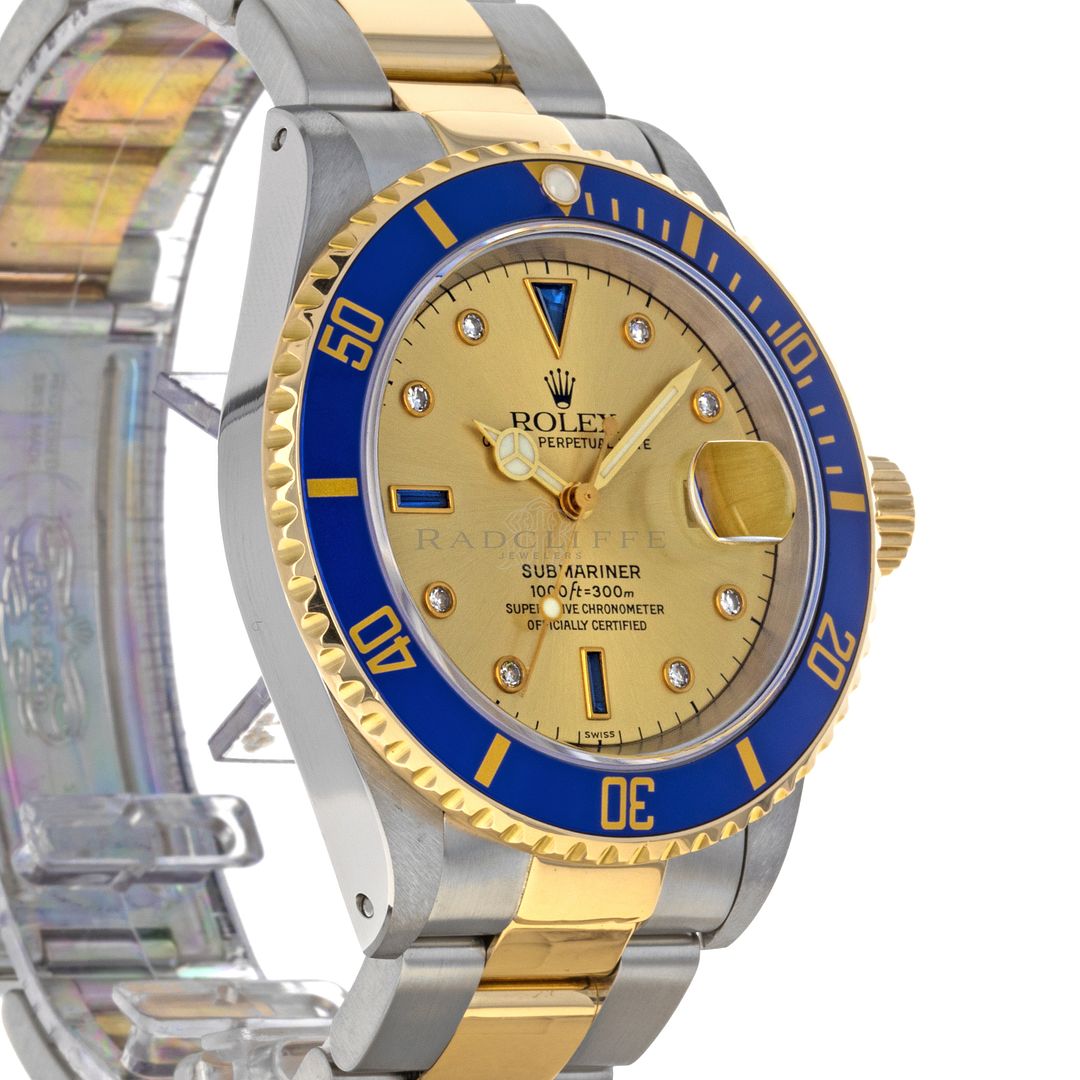 [/URL]
[URL=https://app.photobucket.com/u/ErikSzper/a/205b9462-5680-4cc2-8d66-f3fc2082017b/p/bf0ed957-7659-40e9-8dcd-dd57275ba217]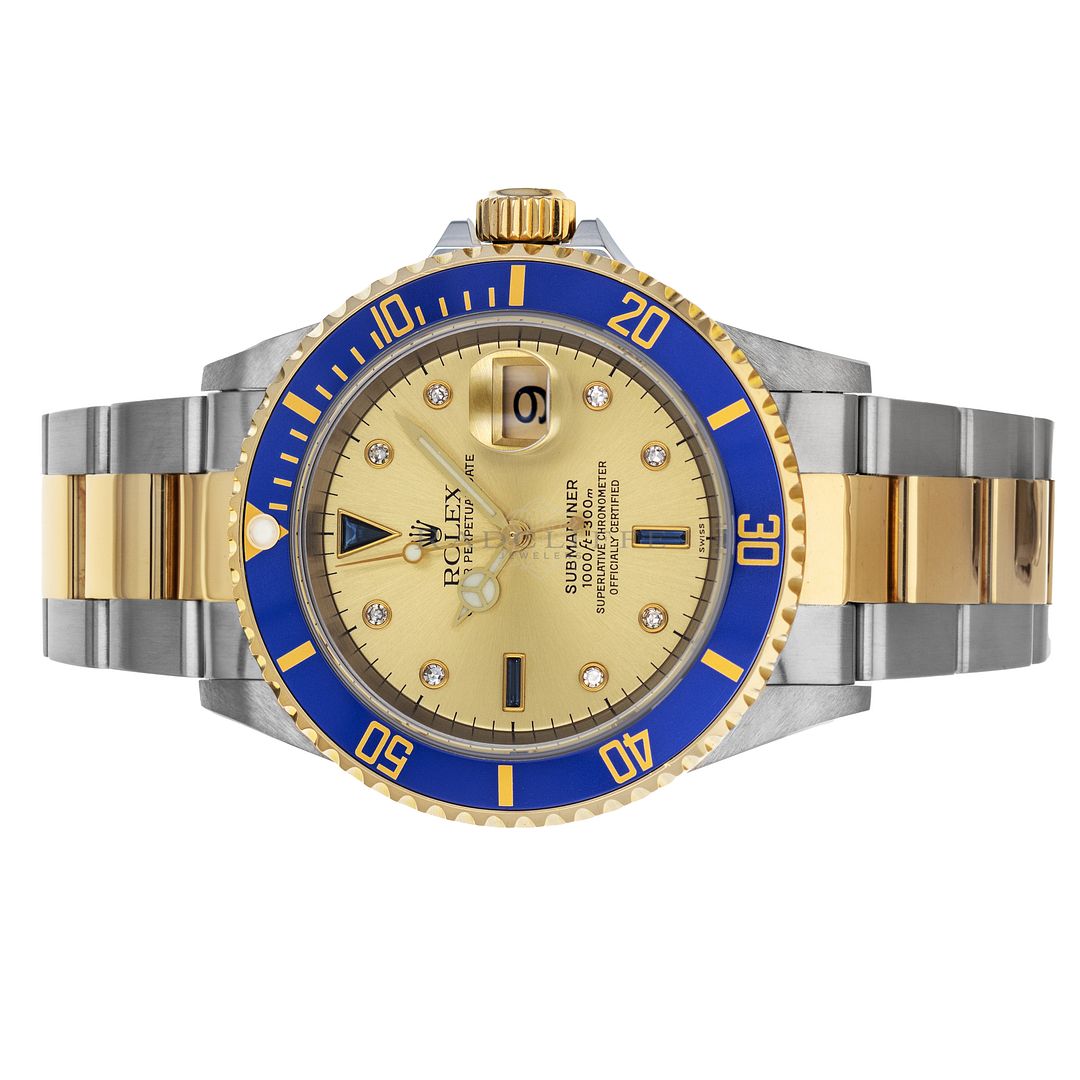 [/URL]
[URL=https://app.photobucket.com/u/ErikSzper/a/205b9462-5680-4cc2-8d66-f3fc2082017b/p/7e3da38f-c4ba-4cf7-b99e-b3476d55d003]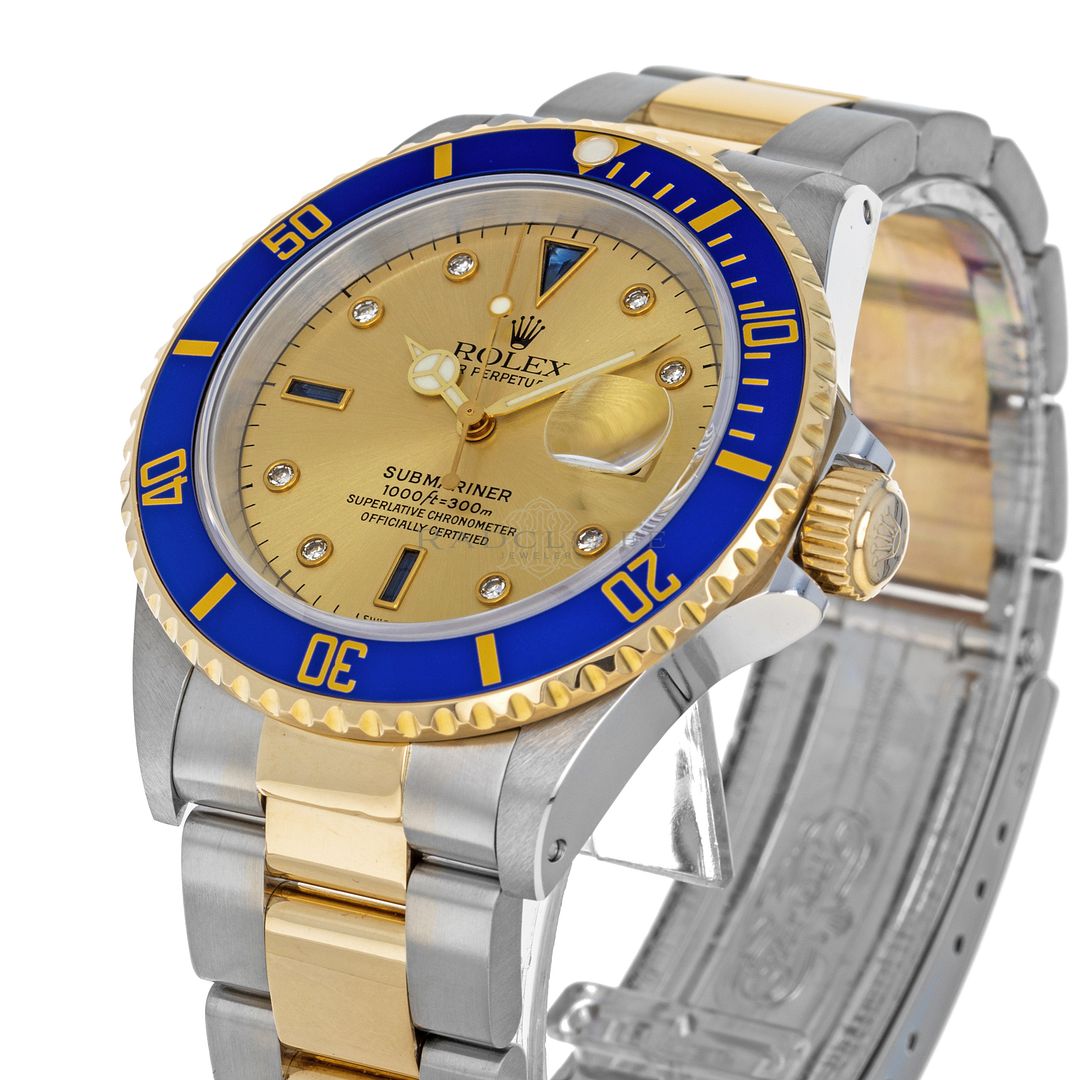 [/URL]
[URL=https://app.photobucket.com/u/ErikSzper/a/205b9462-5680-4cc2-8d66-f3fc2082017b/p/573f7074-2abf-49a1-9b26-7835a3f471ec]
[/URL]
[URL=https://app.photobucket.com/u/ErikSzper/a/205b9462-5680-4cc2-8d66-f3fc2082017b/p/eff324a3-21d1-4527-a4fe-aee764a160b6]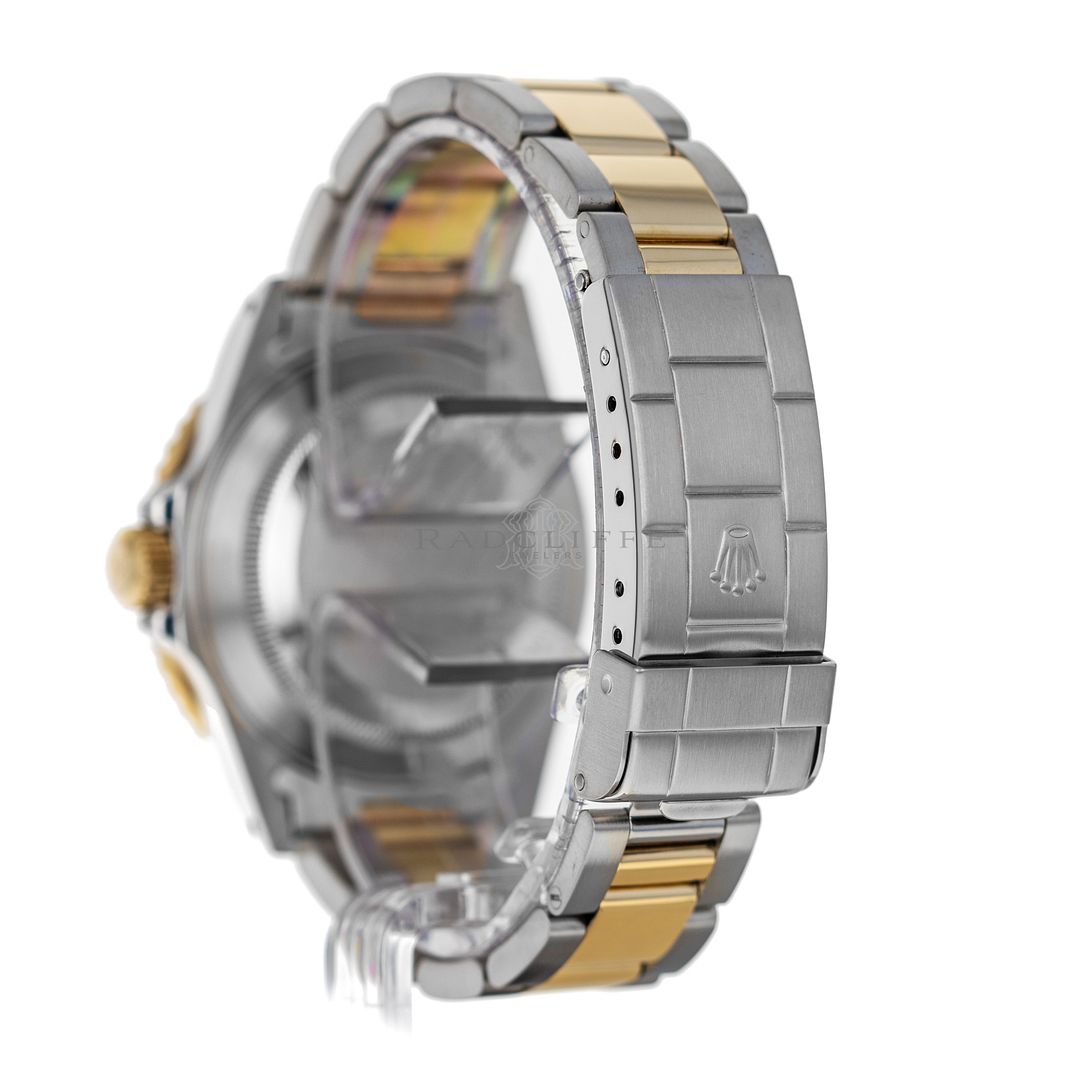 [/URL]
[URL=https://app.photobucket.com/u/ErikSzper/a/205b9462-5680-4cc2-8d66-f3fc2082017b/p/25fd23e5-a1dd-4562-9adf-8db01b9de298]
[/URL]
[URL=https://app.photobucket.com/u/ErikSzper/a/205b9462-5680-4cc2-8d66-f3fc2082017b/p/2bedc201-7e8d-4718-a462-f04015fe7ecf]
[/URL]