I've been selling the blue New Old Stock Heuer Corfam bands in 22mm size here since 2002, but I only have a few left. Then you probably will not see these rare straps for sale again. Nothing looks quite the same on Monaco 1133B.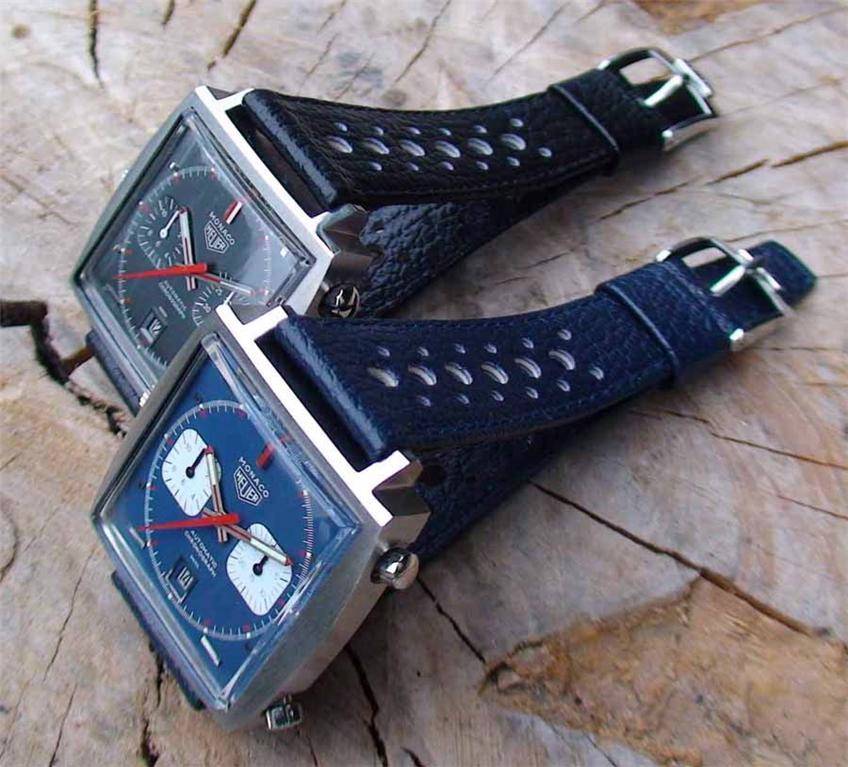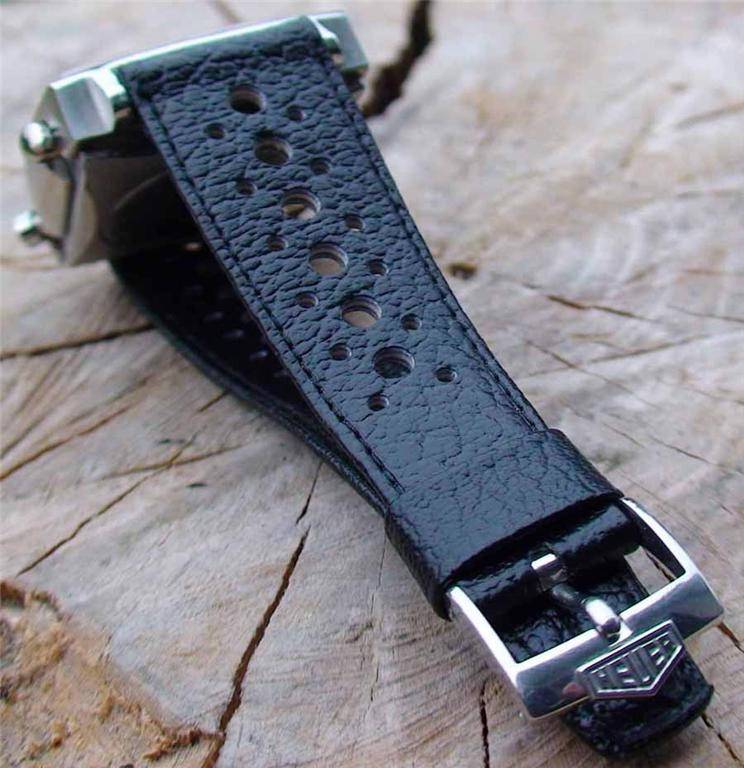 Then I also have black Heuer Corfams like this in 20mm and 21mm.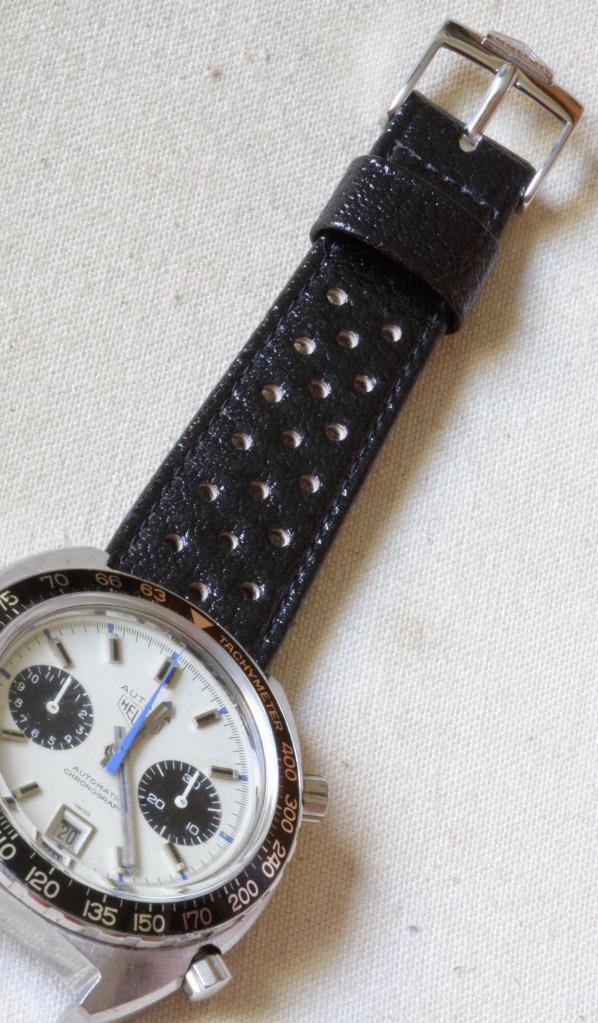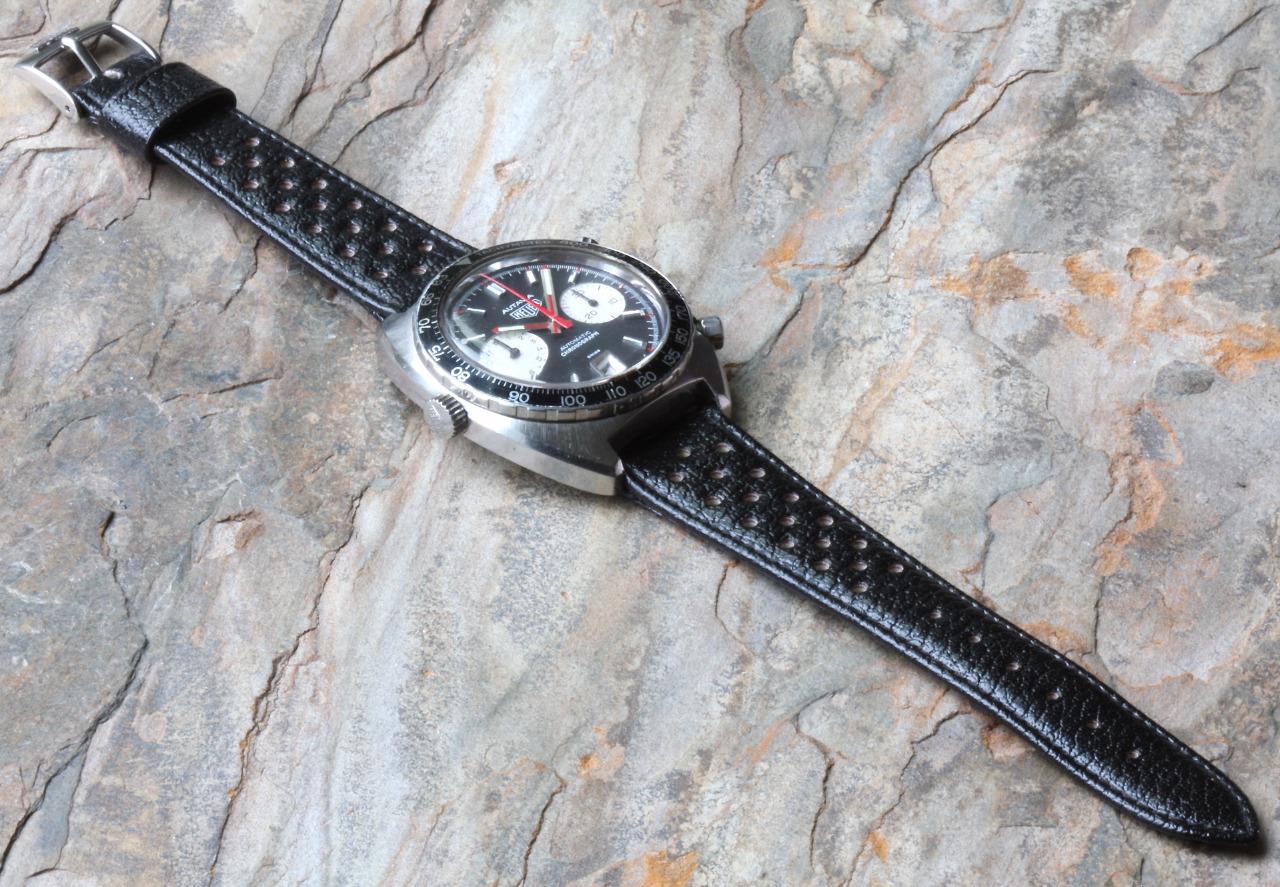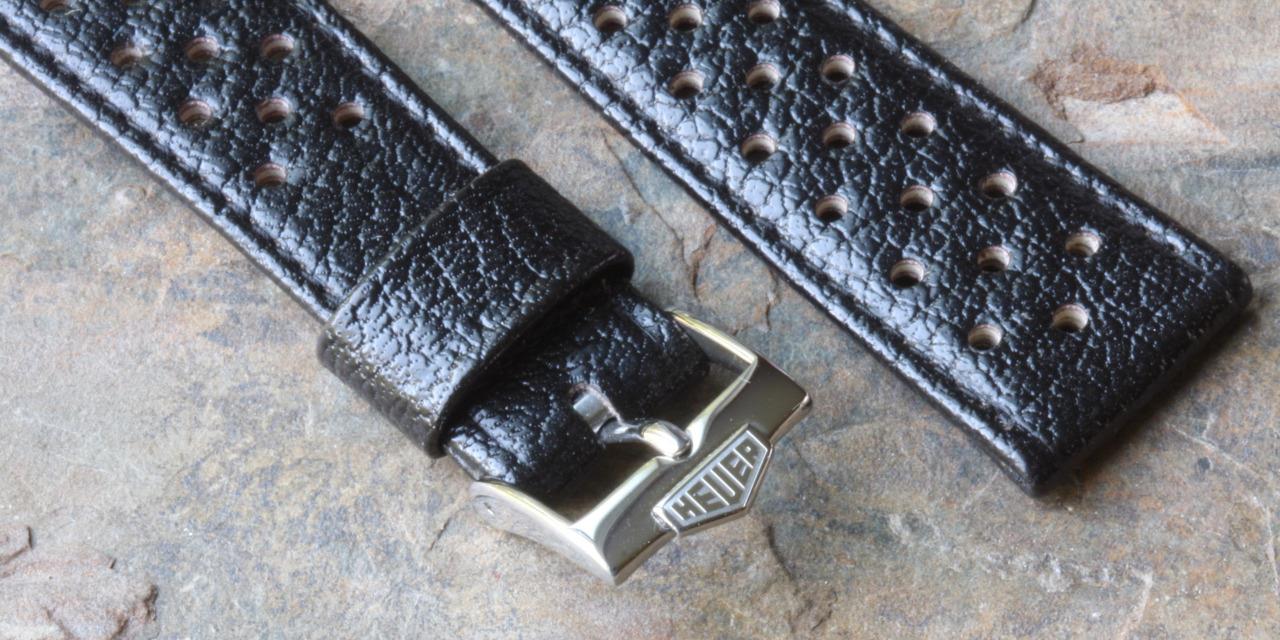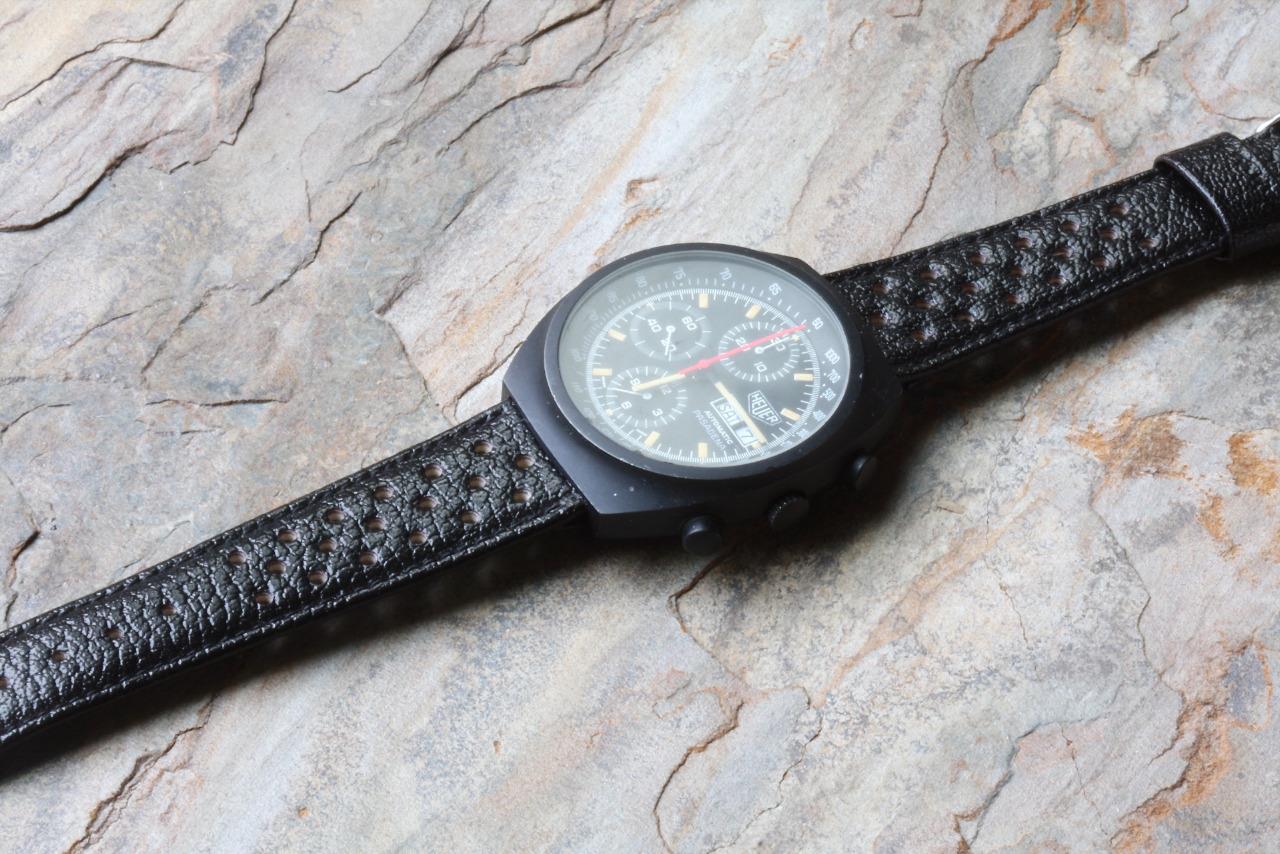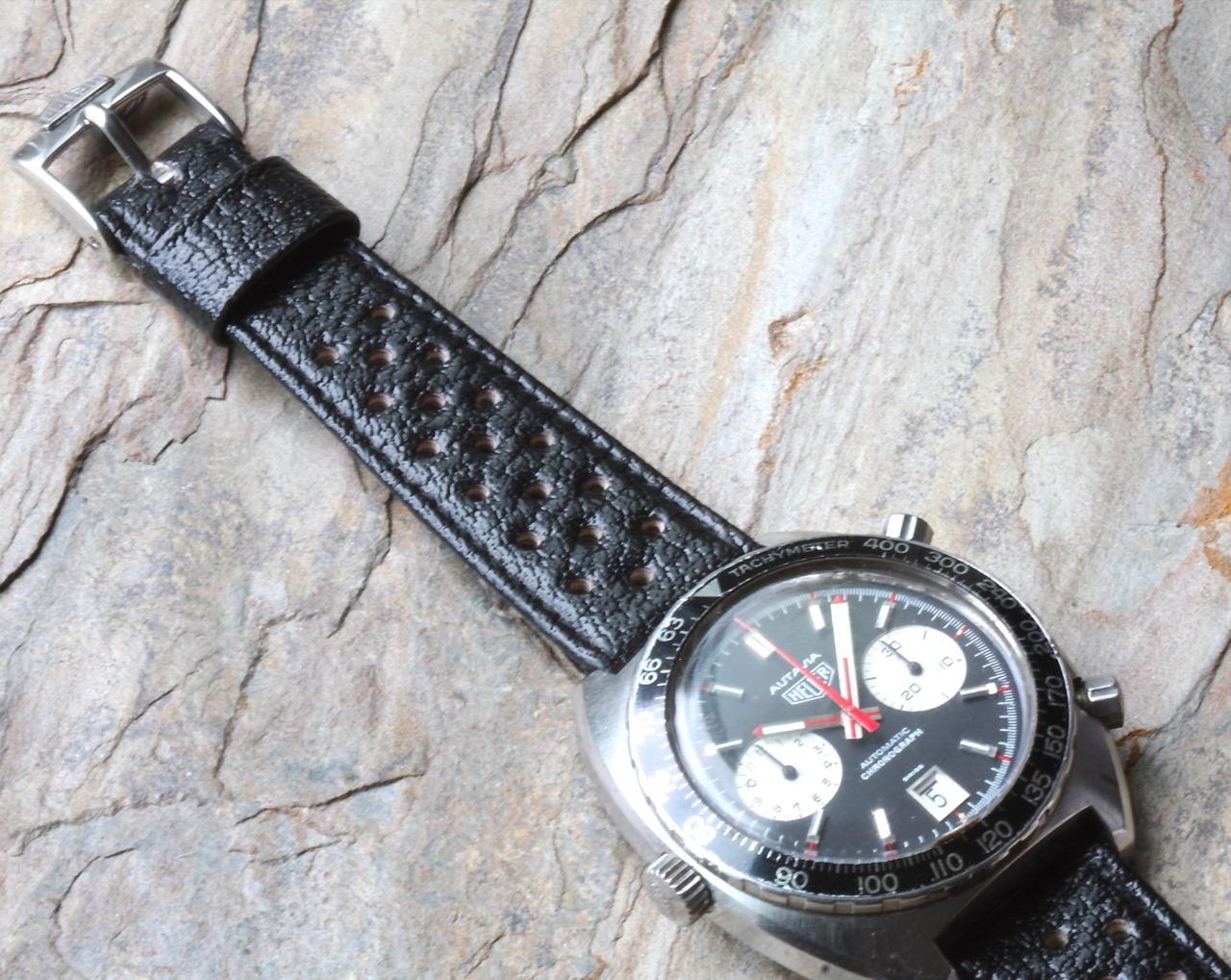 Restore your vintage Heuer chronograph back to as-sold condition with one of these original Heuer Corfam bands. In 20mm and 21mm, we have the small holes style shown here on Heuer Autavia 1163T and Heuer Pasadena watches. What a great way to give a Heuer 02 newer model the real vintage look! Why buy a Corfam copy when you can enjoy your watch with the band it came on originally in the 1960s/70s? Or tuck one away to greatly increase the value of your watch if you decide to sell it.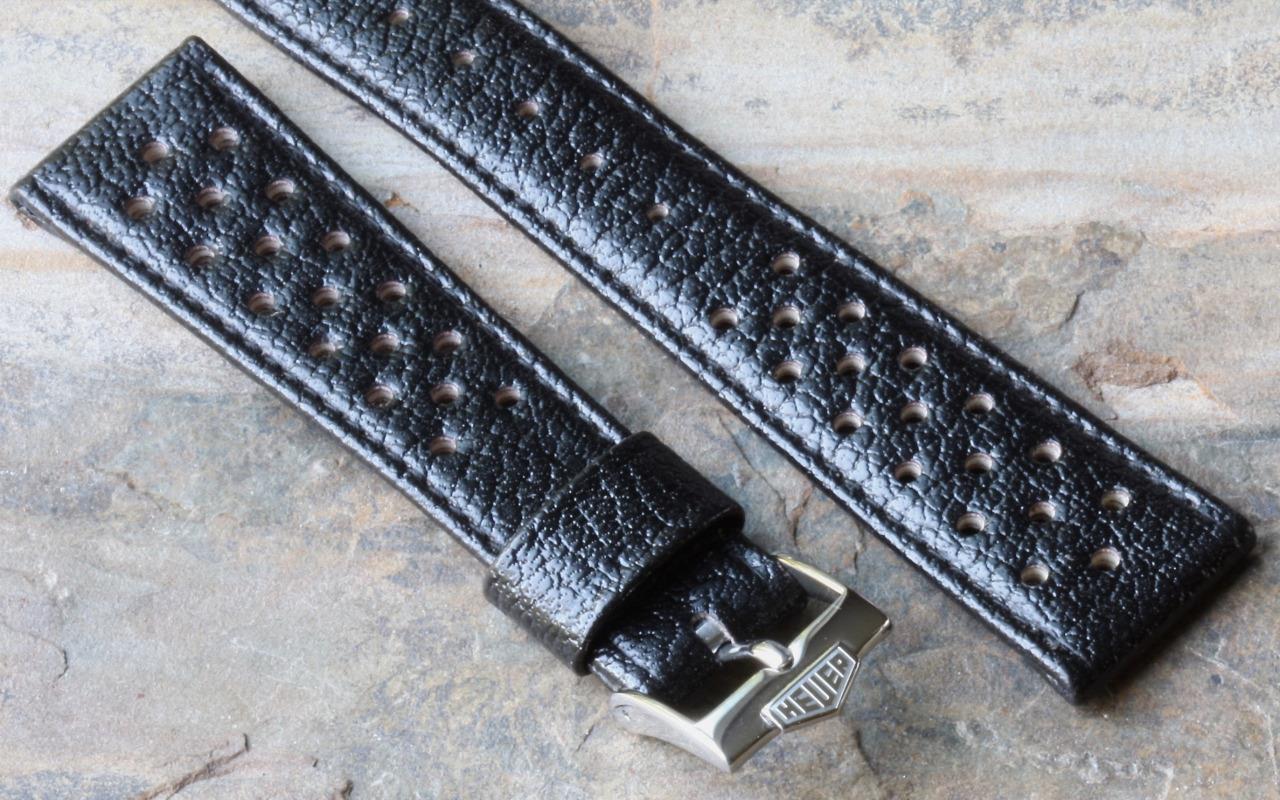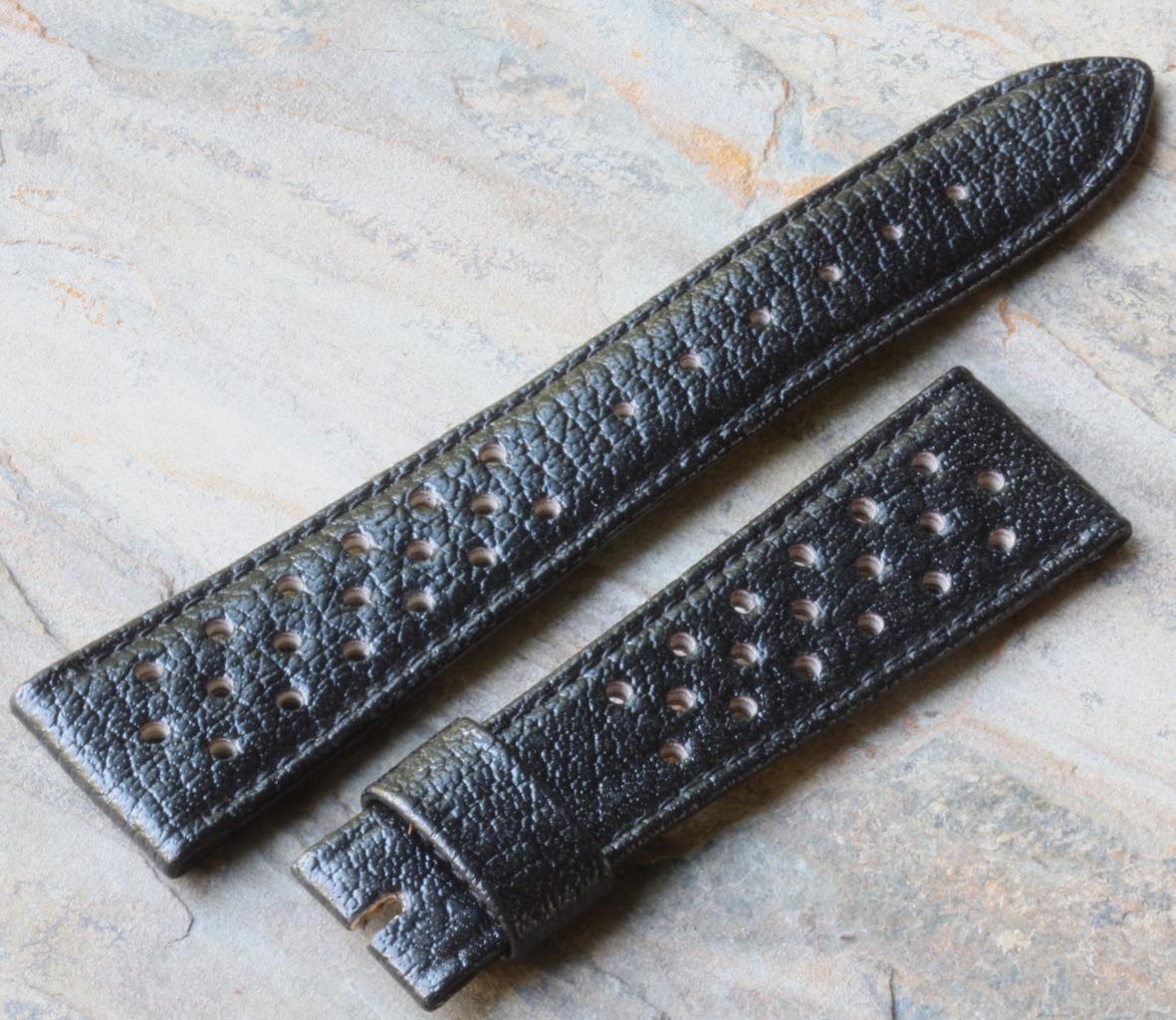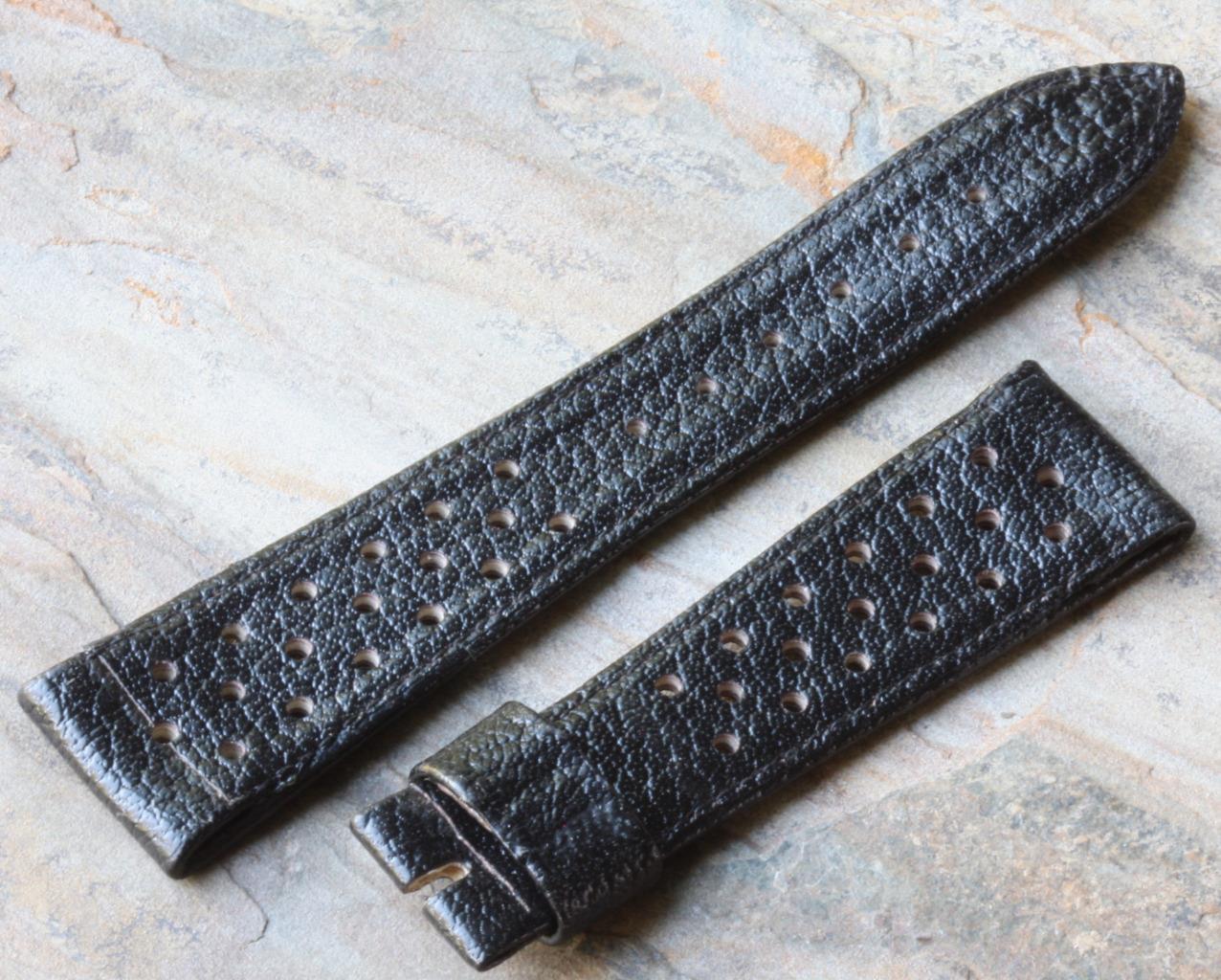 Here are more pictures of the blue 22mm Heuer Corfam bands. The black 22mm ones sold out many years ago and now the blue ones are nearly gone. Don't miss out!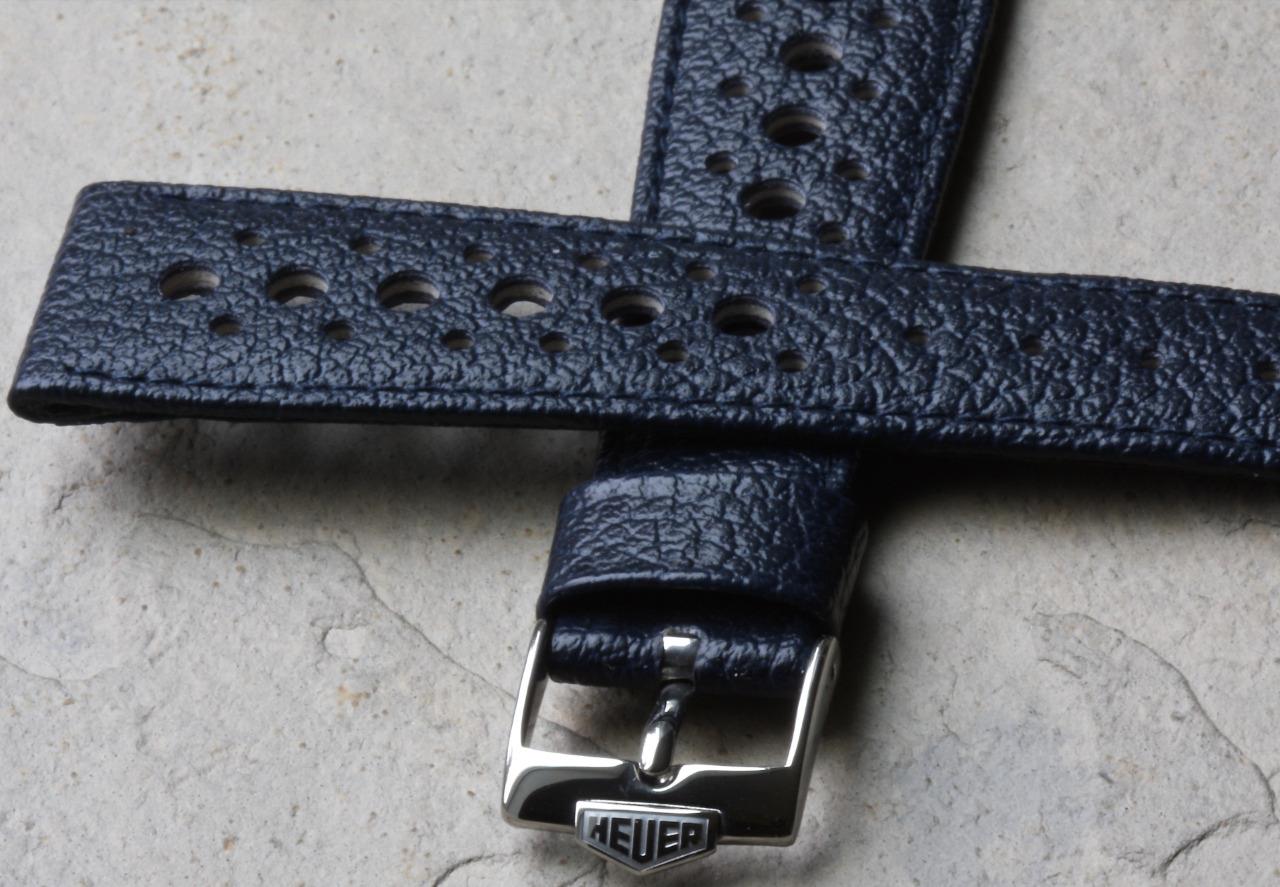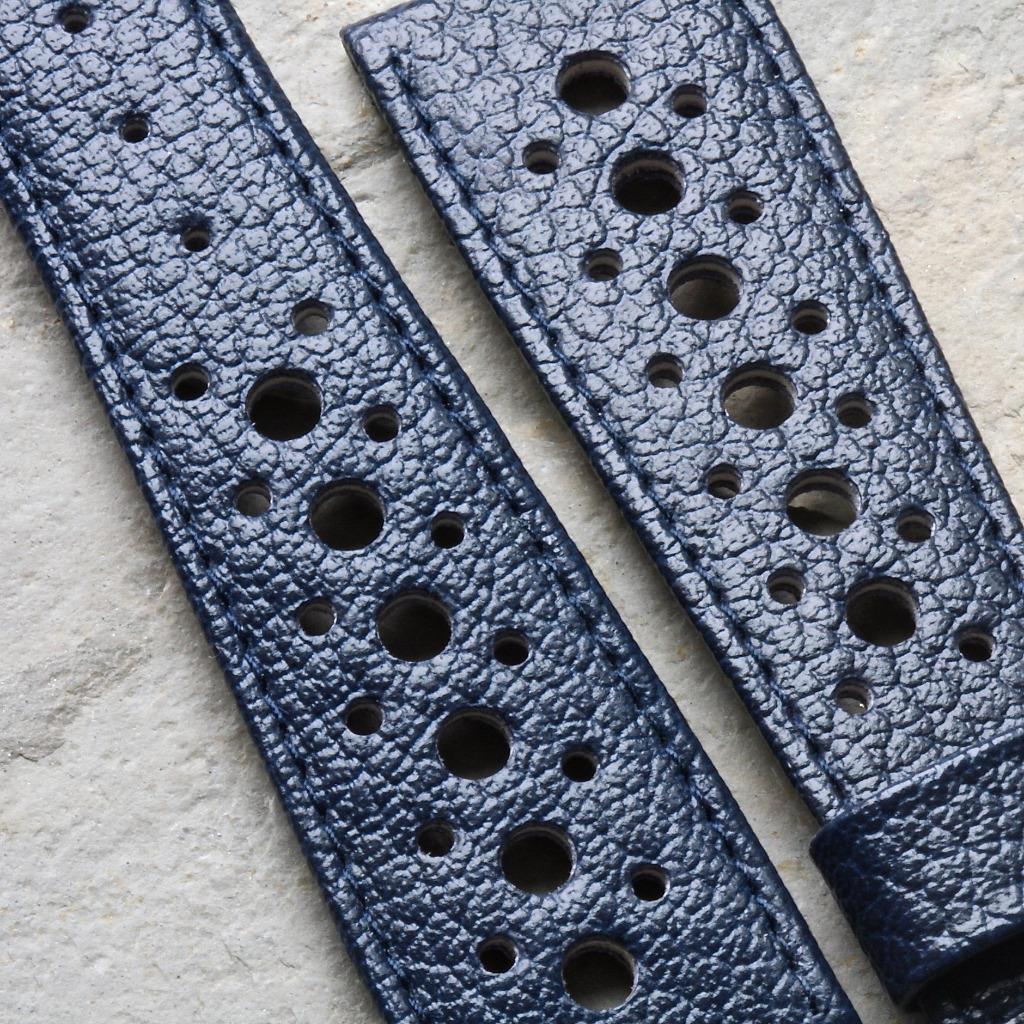 If you read the early catalogs or ads, Heuers were mostly offered with the option of a Corfam band or a metal bracelet. Corfam was a synthetic leather made only in a patented process in the 1960s/70s. Few good examples of these bands have survived. Mostly you just see very worn ones that come with a watch package. The ones I am offering are New Old Stock, ready to wear. There are many more photos of these bands in the Heuer section at Squinky.com
The bands take the original Heuer 16mm opening buckles. Single strap keeper. Fully stitched. The straps were made from three layers. Standard length strap of 7 1/2 inches long (19cm). Metric measurement is 115/75. The back side of the band has no branding at all. The thickness goes from 2.4mm at the tail to 3mm where the band meets the watch.
CT PRICES
20mm black (small holes) - $495
21mm black (small holes) - $495 - these are perfect for Heuer 02 watch models
22mm blue (large holes) - $750
With Heuer reissue "B" stamped buckle added + $195
Just email me at billmahoney@aol.com with your order details. Supply is very limited.
SHIPPING: U.S. buyers add $8.99 for shipping with tracking. International buyers pay $65 for Express to arrive in 3-4 days.
Thanks - Bill Mahoney (Squinky)
Squinky.com