Home > Consumer Zone > Which watch
Which Watch?
The Beginner's Guide to Selecting the Perfect Watch
One of the burdens of being known as a "watch guy" is that friends and family members regularly ask me for recommendations when they are buying new watches. A colleague wants to buy a Patek Philippe for her husband's 50th birthday and asks me what's the difference between an annual calendar and a perpetual calendar. [My sarcastic answer, "about $40,000"]. A friend wants to spend $500 on a vintage dive watch, and seeks recommendations of Seiko's "Orange Monsters" and "Tuna Cans". I enjoy helping people choose their watches. It's always good fun spending other people's money, and satisfying to help them find the perfect watch.
The watch buying scenario that I most enjoy is helping a friend buy his or her first "serious" watch. Occasions that trigger the decision to buy a good watch can vary. It may be a bride wanting to buy a keepsake watch for her groom, or the doctor who has just graduated from medical school, or the young businesswoman celebrating her first promotion. My four children in the 20 to 27 age bracket have proven to be a reliable source of "clients" for these new watches, as their friends join the workforce and decide that they want something more stylish than a smartphone to tell the time of day.
In many instances, my new friend knows that he wants to buy a "good" watch, but he is unable to provide any additional description about what he likes or dislikes. I ask, "Black dial or silver dial?" and he counters, "What's the difference?" I ask, "large or small?", and the answer is usually, "medium." And so we embark on the process of helping the newest enthusiast select the watch of his or her dreams.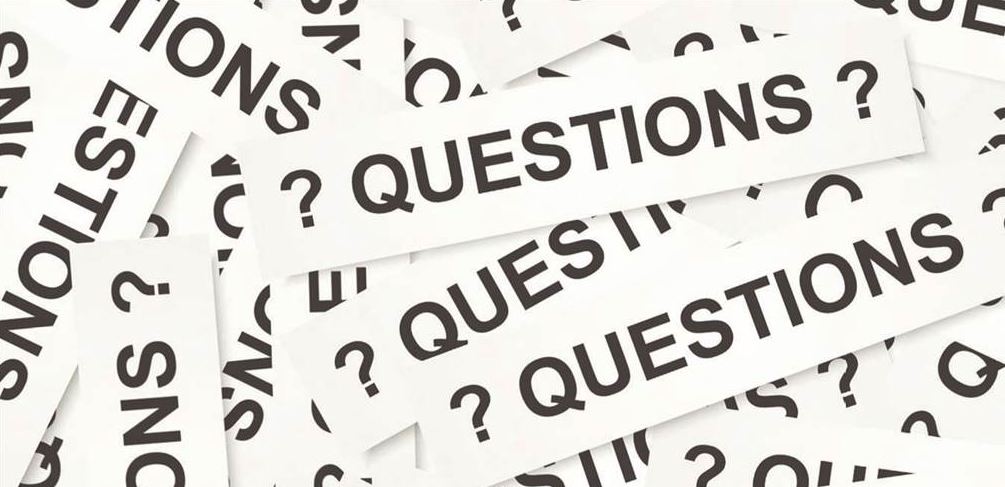 Over my years of advising on watch purchases, I have developed a series of 10 questions that help us select the best watch for any occasion. More important than the questions, however, is the process through which the novice will go about answering the questions. Answering these questions typically involves trying on watches at retailers, going through watch magazines with "sticky notes", visiting watch websites and conferring with experts. It is only after going through this process that my new friend will be confident that he has selected his perfect watch.
We begin with the 10 questions that will help the beginner find his or her perfect watch:
1. When will you be wearing your new watch?
Anyone buying a good watch should ask himself when he will wear the watch. A watch to be worn on special occasions or with a suit or tuxedo will be very different from the watch that will survive the morning work-out or daily use on a construction site. The world of watches is broadly divided into the "dress" and "sport" categories, and this first question can almost be phrased a choice between these categories. Yes, many people will wear a dive watch with a tuxedo, but the selection of a special watch becomes easier if it will not be worn every day for every occasion. Some watches will do better than others, however, as "full-time" watches, and if that will be the watch's role, then this may inform the selection process.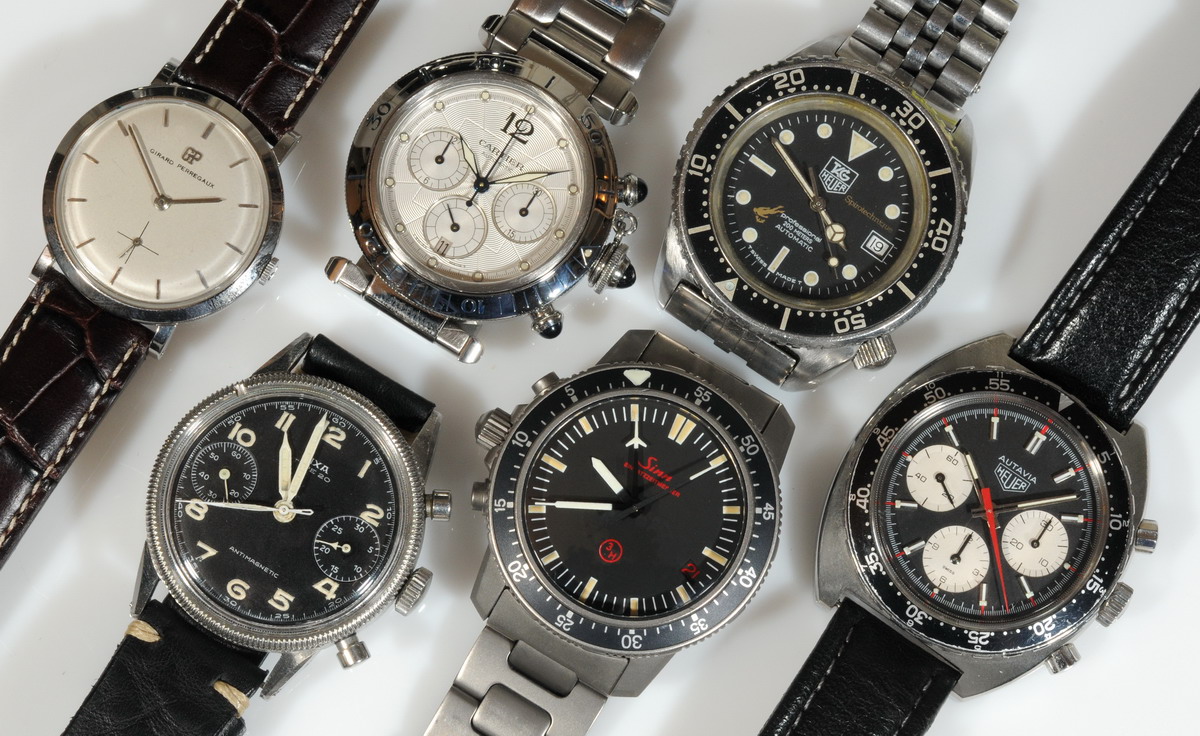 You should also consider the question of whether this be your only watch or might it be the beginning of a small collection? Owning more than one watch will help define the search, as you can visualize having a variety of watches for different occasions, rather than one "everyday" watch.
Fashion watches comprise a third category, although there is overlap with the sport and dress categories. Most leading fashion brands offer a line of watches, so if you have favorite designers, their watches may also appeal to your eye.
2. What will your friends see?
Even though your new watch will be very special to you, and you will cherish every detail, it may come as something of a surprise that you will go through life with most of your friends and colleagues seeing the watch only from some distance. (Yes, we wish there were more watch enthusiasts in the world, to inspect and admire every detail of your new watch; reality suggests that we are a relatively small percentage of the population.) From a distance, only four elements of the watch will matter – the shape, the size, the case material and the color of the dial. So, like the four "C"s used to describe a diamond, these become the defining features of most watches, at least from a distance.
Shape. Round cases are the standard, but rectangular, square, tonneau or cushion shapes can offer more distinctive looks. Elvis wore an asymmetrical watch from the 1950s, cases began to grow in the late 1960s, and by the 1970s lumps of stainless steel were being shaped into previously unimaginable forms.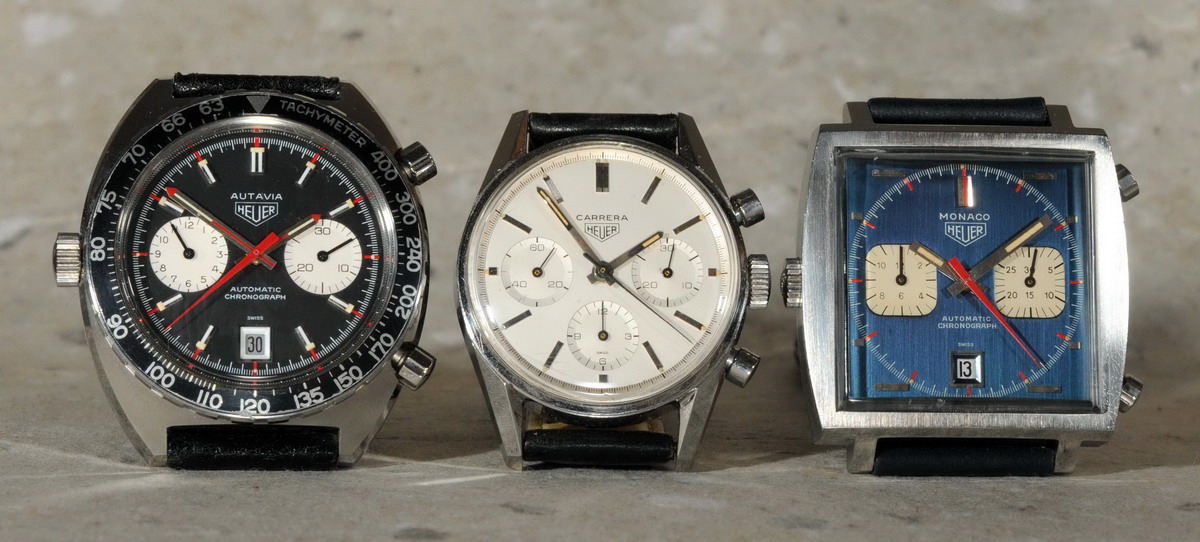 The popularity of larger or smaller watches seems to follow regular cycles or fashion trends, perhaps moving up and down along with the length of women's skirts or the Dow Jones Industrial Average. The best advice may be to pay less attention to fashion trends and more attention to the look and feel of the watch on your wrist. Rather than focusing on the size of the wrist, you should pay more attention to your height and weight, so be sure that a watch matches up with your size. If the watch is too big, it may look like you have strapped on a wall clock; if it's too small, it may look lost or too delicate on your wrist.
Size. Today, a watch is considered large if it measures 45 millimeters across the dial, medium at around 40 millimeters and small in the 35 millimeter range. Thickness also varies considerably, with a 15 millimeter case seeming "fat" and 8 millimeters being "slim".
Material. Once upon a time, wristwatches were primarily two colors -- silver and gold. The silver might be stainless steel or chromium-plated brass; the gold watch might be 18 karat, 14 karat or gold-plated. A classic rule of thumb might have suggested gold for a dressier look and stainless steel for a sport watch, although there are plenty of elegant steel watches and sporty gold watches.
Today, the purchaser has a far broader range of materials. Titanium offers a combination of light weight and strength, black PVD defines the military look, and ceramics or plastics offer colorful choices. Any of these materials are likely to be rugged enough for daily use, so the choice of the case material is almost entirely a matter of your aesthetic preference.

Dial. In the days of black and white televisions, most watches were also offered with a choice of either a black dial or a white dial (often a silver tone). In recent years, however, there has been a trend toward more colorful watches, with dials ranging from charcoal to chocolate, and from light gray to midnight blue. Sports watches offer a variety of colors, with bright orange and yellow classic colors for dive watches. Dials for dress watches use a variety of finishes, including mother of pearl, lacquered, textured or guilloche.
3. Which fine details do you like?
Having determined what the watch should look like from a distance of 10 feet, we now focus on the fine details that will make your watch special. Here, we are looking for elements such as the finish of the dial, the shape of the hands, the style of numerals or markers and other elements that may be visible only at close range. When you start your search, you may ask "What's a bezel?' After you do some looking, you may have a fondness for bezels that are stepped, knurled, grains of rice or [something]. Perhaps a display back showing a well-finished movement is the ultimate form of private pleasure, as you will see the beauty of the movement only when you remove the watch. Think of these as the "private" details of your new watch that will make you happy every time you look at the watch, but may never be seen by someone casually glancing at the watch from across your desk.
4. Do you have a favorite look, theme or style?
In the category known as "tool watches", form does follow function, and watches designed for diving, flying and driving each have distinctive styles. The dive watch is designed to be waterproof and the rotating bezel marks the time when the diver needs to return to the surface. Bright colors and bold hands and markers provide excellent legibility.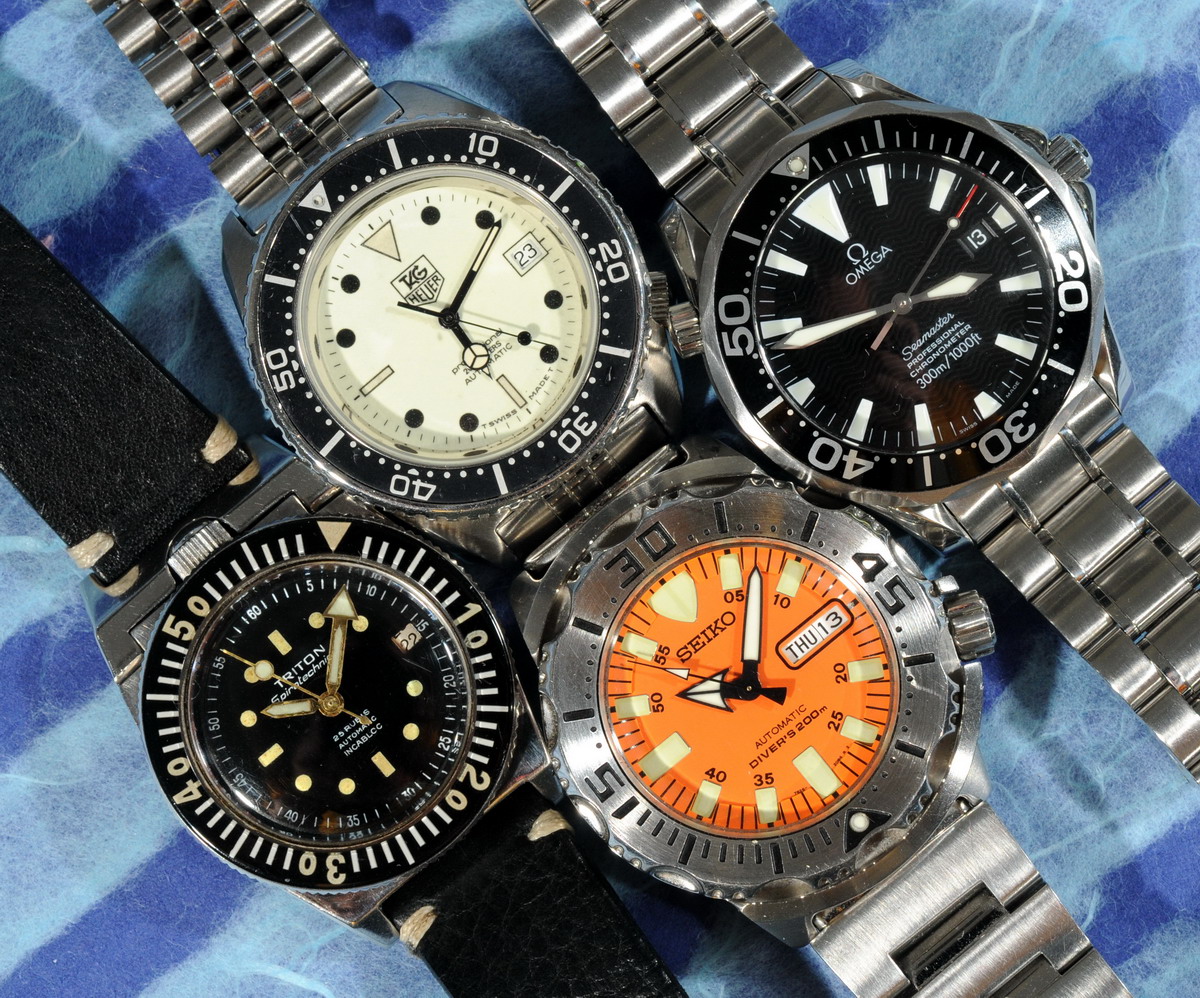 The pilot's watch often mimics the style of airplane instruments, with an emphasis on legibility in the low light of the cockpit. Split second and flyback functions may be useful for timing maneuvers, a slide rule may allow computations, and the GMT function shows the time in a second Timezone.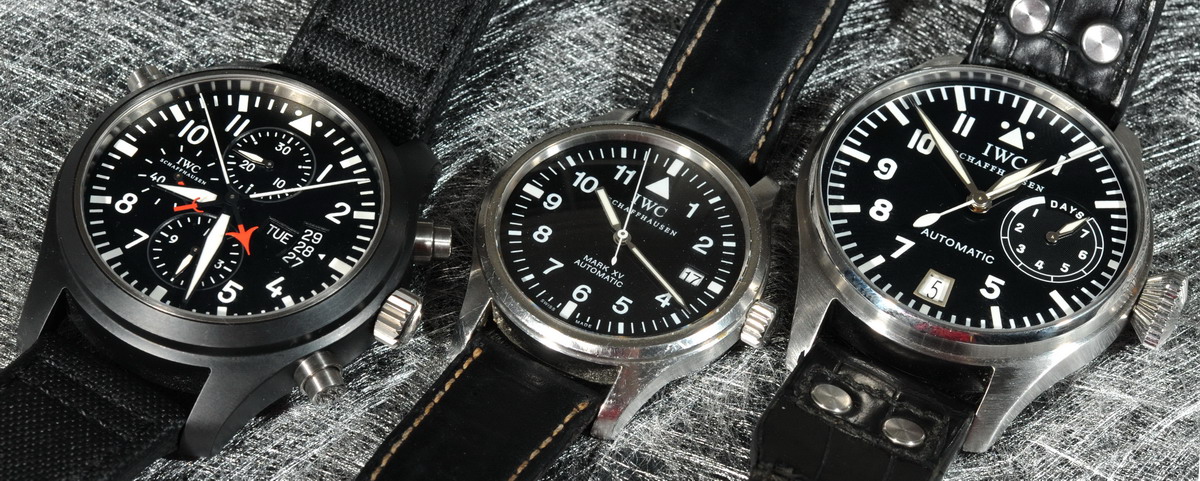 The chronograph is the classic watch for motorsports timing, with the tachymeter scale allowing the racer or navigator to measure speed over a measured distance. The split second complication will show the time differential between two competitors and the flyback function allows the timing of consecutive laps, with the push of a single button.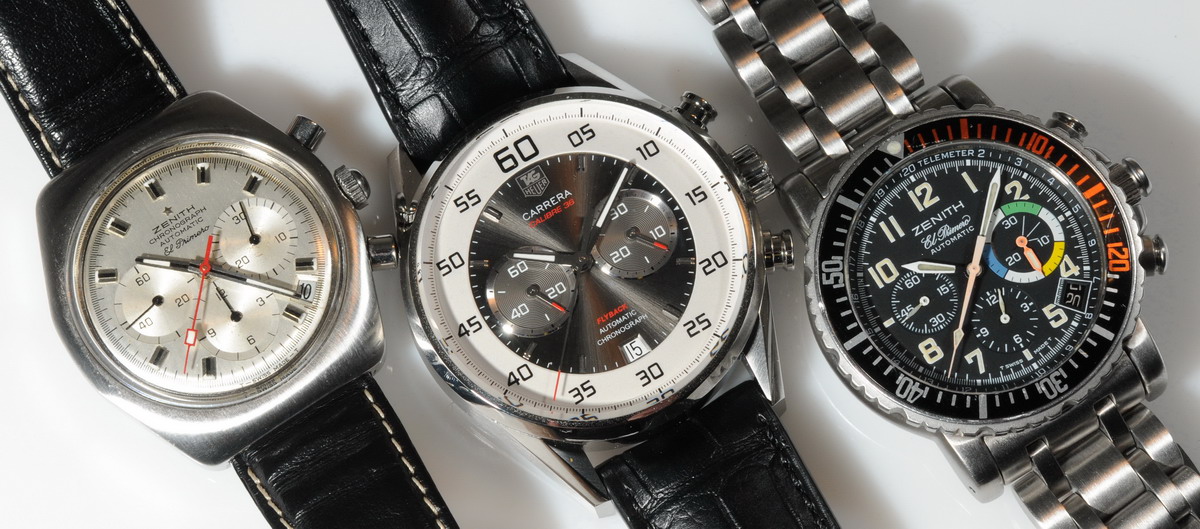 Other tool watches are styled for regattas, polo or extreme adventures. While tool watches will have a style derived from their functions, other watches may have style entirely for the sake of style. Whether you are looking for a dress watch or a sport watch, you will have many choices in Bauhaus, art deco, modern and techno styles, or in just about any other style that you find appealing.
5. Do you want a well-known brand? And should it be Swiss made?
Some people will only be happy if they are buying (or giving) a brand that is well known, while others may prefer not to have a particular brand name on the dial of their watch. [If a brand is widely known or has a good reputation, then you can expect to be paying for that brand. You should consider whether the benefit of having a well-known brand will be worth the additional cost of the watch.] Most watch enthusiasts would agree that there are many watches with a quality comparable to the "leading brands", but selling at a discount because of the lack of name recognition. Finding these watches and flying under the radar may be very satisfying for the new enthusiast.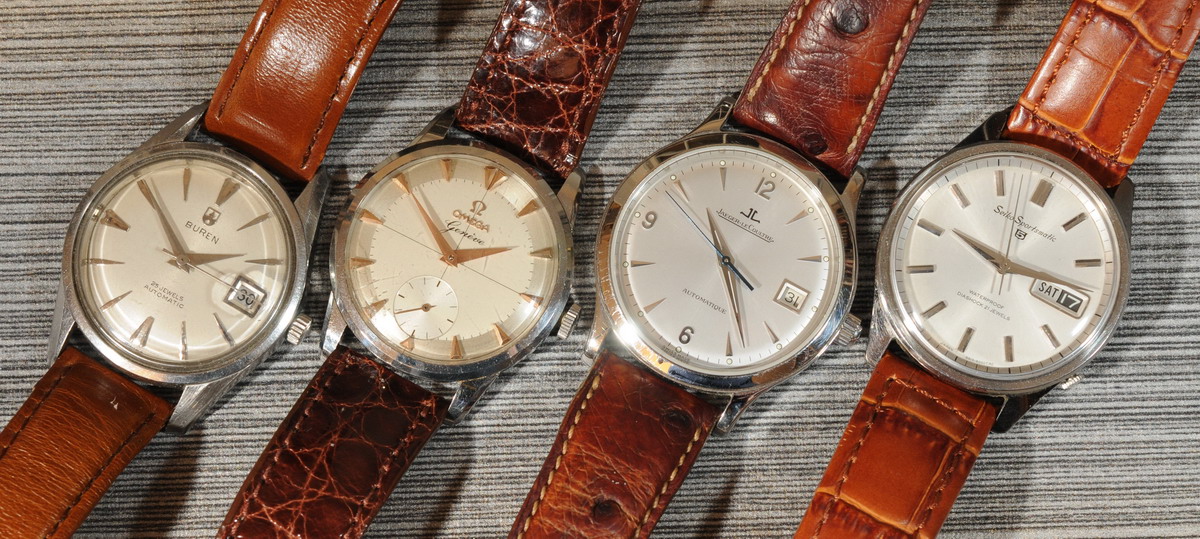 Closely related to the decision about brands is the question of whether you want to see "Swiss Made" on the dial, or whether you will be happy with a watch made in Japan or China. Watches from Switzerland and other European countries convey the image of luxury and quality that may be fitting for a special watch. The best watches from Asia have improved significantly in recent years, but they still suffer from the common perception that they lack the quality and finish of Swiss or European watches.
6. Would you like a little "bling" with that?
Whether you are choosing a dress watch or a sports watch, a large one or a small one, in steel or in gold, another key criterion for your new watch will be whether the lines will be clean and simple, with minimal decoration, or would you prefer something more ornate. Common styles of decoration include jewels (set in the case or as markers on the dial), engraving, open dials that show the movement from the front, or "skeleton" watches that let you see all the way through the case. If you are new to the world of wristwatches and would like to add some "bling", consider whether the watch will wear well over the years or whether you might grow tired of the design. Most of the design classics in the watch world have relatively simple lines; these are the ones that have stood to test of time.
7. What about a chronometer, chronograph or other complication?
A chronometer is a watch that is tested and certified to meet specified precision standards. For a Swiss watch to be designated as a chronometer, it must be certified by the Contrôle Officiel Suisse des Chronomètres (COSC), with well-defined criteria for accuracy (within a range between plus 6 seconds and minus 4 seconds per day). For watches made in other countries, watchmakers use the chronometer designation for their most accurate watches, although there is no official sanctioning body that conducts the testing and certifies a watch's performance.
While complications such as a chronograph, day-date-month calendar, dual time zone display or power reserve indication can add to the price of a watch, you may find these displays to be useful or attractive. A chronograph combines a stopwatch with the usual time of day display, with split second timing or flyback being additional chronograph features. A dual time zone display may be useful for traveling or tracking the time for family members who are abroad.
`
A power reserve is used on a mechanical watch to indicate how much longer the watch will run without being wound. By definition, these complications will make the dial "busier" -- which may be something that you may or may not appreciate – and also more expensive.
8. Would you consider a pre-owned, vintage or homage watch?
While someone giving a watch as a gift may want it to be new, shiny and in the box, someone buying a watch for herself may do well to buy a pre-owned or vintage watch. "Pre-owned" generally refers to a relatively modern watch that is being offered for resale. The first owner may have absorbed the "premium" for purchasing a new watch, and the watch may sell at a nice discount in the "pre-owned" market.
"Vintage" is an entirely different matter, typically referring to a watch that was produced some decades ago. Vintage watches sell at prices driven by the collectability of the watch, rather than the original price of the watch, and several new factors come into play. Has the watch been serviced recently, are there ample parts for the watch (and watchmakers willing to work on them), and can you be certain that the watch is authentic? While it is hazardous to convince yourself that a vintage watch can be an investment, with some careful research and shrewd buying, you may stand a good chance of buying a watch that will maintain its value, or even increase in value. Vintage watches can be ideal for marking special occasions, such as the young doctor's year of birth or a favorite year in history.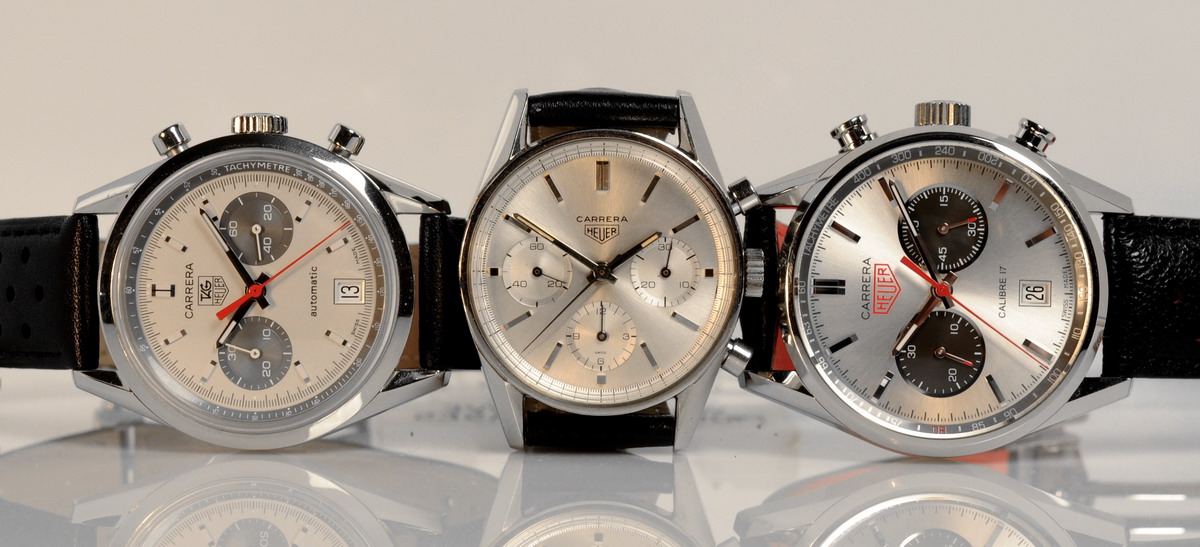 If you like the vintage look, but prefer the reliability (and warranty) of a modern watch, you will do well to consider re-issues of some classic watches or watches that pay "homage" to design icons. Many of the great watches from the 1950s and 60s have been recreated in modern form, and sell for considerably less than the vintage icons.
9. Mechanical movement or quartz?
Until the late 1960s, and the advent of electronic (quartz) watches, all wristwatches were powered by mechanical movements driven by the power of a spring. The power generated by the mainspring is applied through the escapement through the gear train, and then to the hands. In a "manual" wind mechanical watch, the watch is powered only by the user winding the crown. An "automatic" winding mechanical watch uses the movement of your arm to turn a rotor (oscillating mass), so that the watch is wound whenever it is being worn. Moderately priced mechanical movements typically offer accuracy within a range of 10 to 15 seconds per day, so that the user should expect to adjust the time every few days.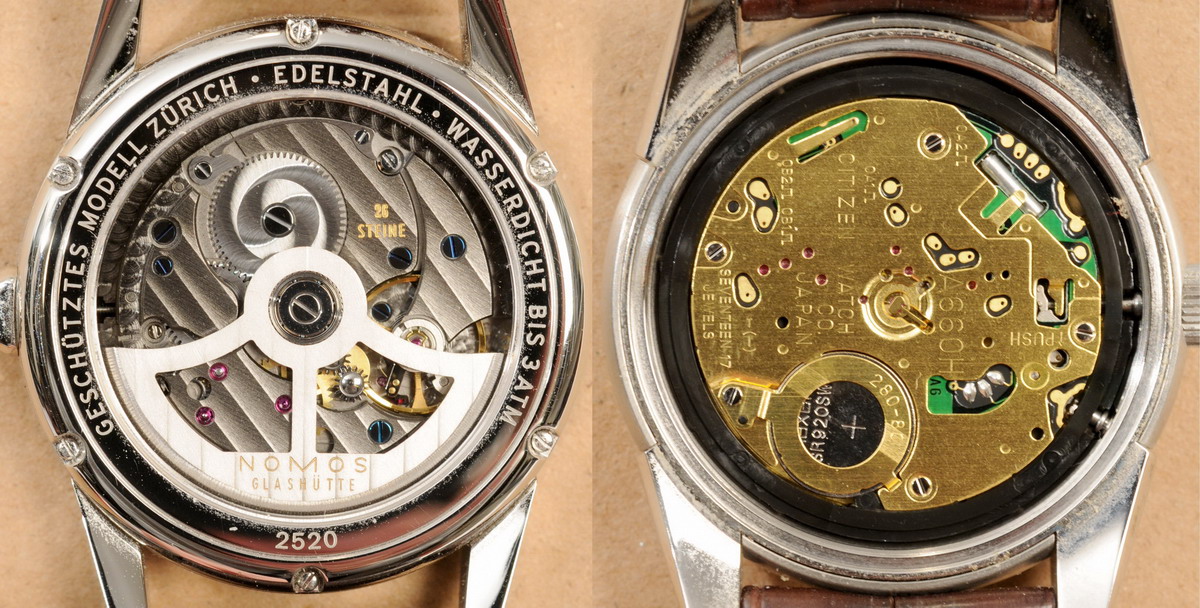 Batteries provide the power for most quartz watches, although today's quartz watches can also be powered by a kinetic or solar source. Regardless of the source of the power, an integrated circuit regulates a magnetic step motor, which turns the hands of the watch at a precise rate. Quartz watches offer excellent accuracy, typically in the range of a few seconds per month, and the battery typically has a life of one to three years.
For a special watch marking an important occasion, two factors suggest that a mechanical watch may be preferred to a quartz watch. First, when properly serviced, a mechanical watch may be expected to last a lifetime (or even to the next generation), while you should expect a quartz watch to have a limited lifespan. Second, high-quality mechanical movements are themselves works of art, making a special purchase or gift all the more treasured in years to come.
10. Do You Prefer a Leather Strap or a Metal Bracelet?
Our final question addresses the issue of how your dream watch will be attached to your wrist. Leather straps are the choice for most watches, whether for dress or sport. A new watch is sold with a designated strap, but you can personalize the watch with an exotic or colorful leather that you find appealing. Metal bracelets are usually the choice for sport watches, being more comfortable in hot weather and doing better with perspiration. Rubber straps are the traditional choice for dive watches, and may offer the best combination of price and performance for rugged use.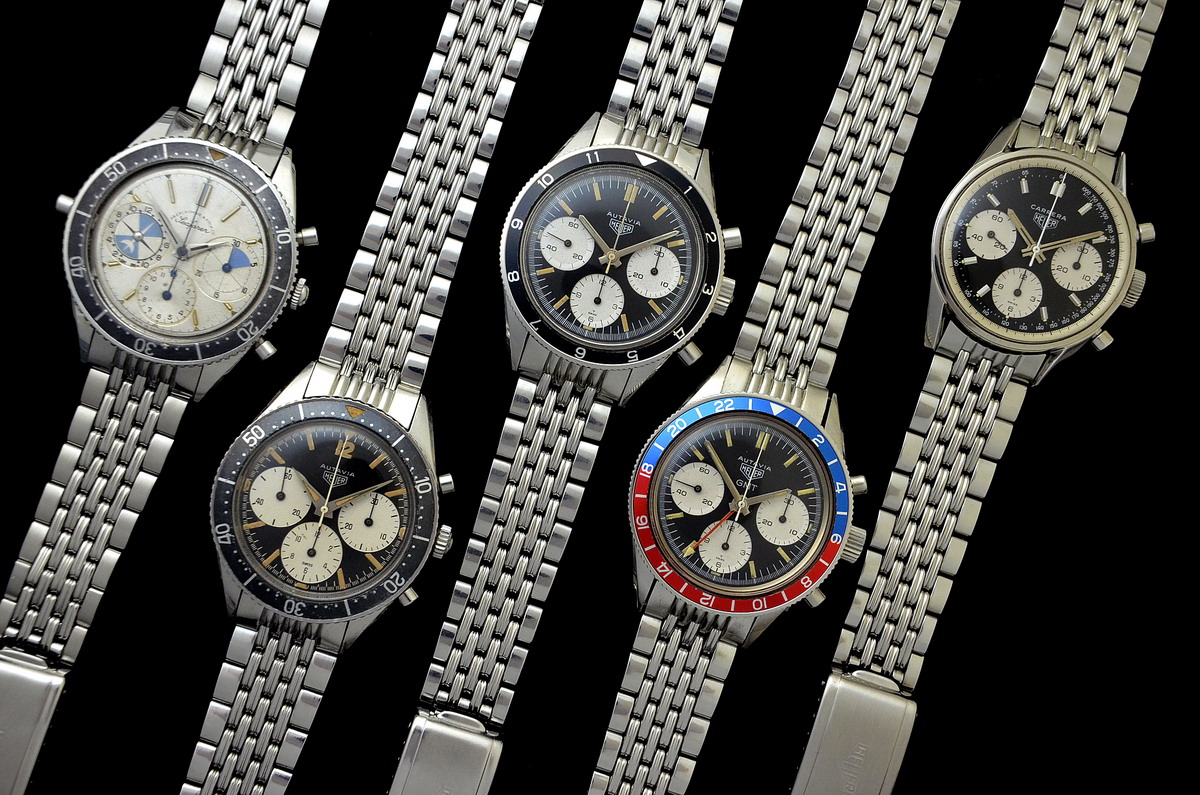 Putting It All Together – Selecting the Right Watch
Now that we have worked through the 10 critical questions that will inform your selection of an important watch, we face the most important question of all. How should the beginner, new to the world of fine watches, go about answering all these questions, to ensure that she selects the perfect watch? There are several steps in the process, as follows:

Go to Stores and Wear the Watches. In the process of selecting a fine watch, the most important step will be visiting stores and trying on watches. My suggestion is to visit two types of stores, to hone in on the right watch. First, good department stores will offer several lines of watches, ranging from inexpensive fashion watches to legitimate luxury watches. Second, you should visit watch stores that carry multiple brands, with these typically being higher priced luxury brands. Keep in mind that at this stage of the game, we are not ready to purchase a watch; the purpose of the store visits is to answer the questions that will allow you to select the right watch, whether a 42 millimeter stainless steel dive watch on a rubber strap or a 36 millimeter gold chronometer, with a white dial, baton hands and applied markers.
Study Watch Magazines. Going through watch magazines, using sticky notes to mark the favorites, or even some favorite elements, is a perfect way to learn about watches. After you have seen enough watches "in the metal", you will be able to scan magazines to see an even broader variety of watches.
Surf the Internet. Visiting bricks and mortar retailers allows you to try on watches, but you should scan the online sellers for additional choices as well as some brands that may not be sold through retail stores. Save the images of your favorite watches to your computer or create an online album that you can share with your friend and advisers.
Ask an Expert. As you see numerous watches, and begin to focus on the ones that appeal to your eye, you will do well to seek out expert opinions. Once you have narrowed your choices to a particular type of watch, experts will be able to steer you in the right direction on matters such as the value of a specific brand, the suitability of a watch for a particular occasion or the reliability of a specific movement. They may also suggest some watches that you have not yet discovered in your own research.
Why Haven't we Discussed Prices?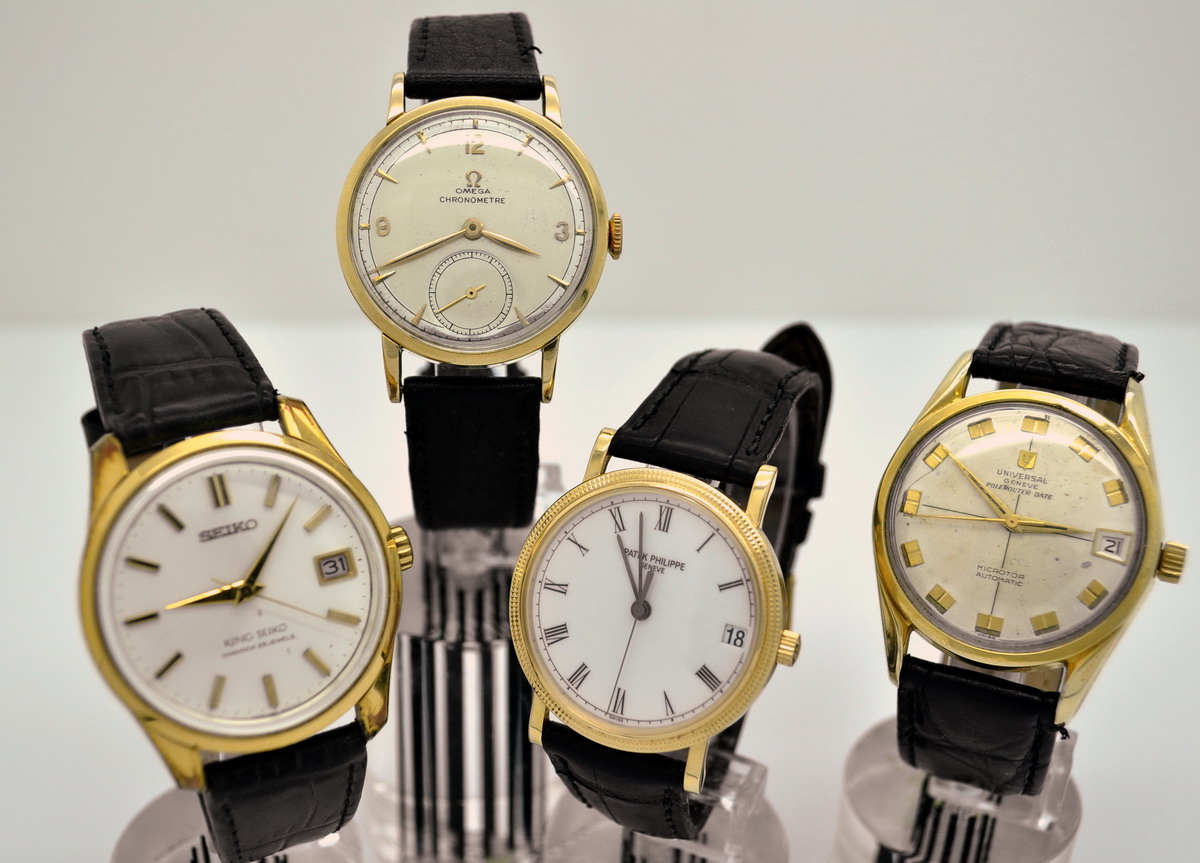 If you have read this far, you may be wondering why we haven't asked the prospective watch owner about his budget? Is it worthwhile for the buyer with a $500 budget to be looking at the same watches as the buyer with a $5,000 budget? The answer is a resounding "yes", and that is one of the amazing things about good watches. Regardless of your budget, you will be able to work through our 10 questions, and select the watch of your dreams. Of course, a bigger budget will allow you more choices of brands and better quality finish and components, but regardless of what you are spending, with some work, you will be able to select your "perfect" watch.
---
Special thanks
to
Crown and Caliber, Atlanta, Georgia
for the use of the following watches shown in this article – Cartier, Gerald Genta, Girard-Perregaux, IWC (3), Jaeger LeCoultre (2), Patek Philippe, Omega (2), Seiko and Ulysse Nardin
A version of this article first appeared in the August / September issue of About Time magazine. You can view an online version of this article
HERE
, or a scan of the article
HERE
.
Additional Resources for selecting the perfect watch
http://basepath.com/watches/WhichWatch/GuideChoosingBuyingWatch.html
http://www.tourneau.com/catalog/editorial_threecolumn.jsp?pageName=watchAnatomy