To have the right loupe for examining a watch is an important thing!! To use a standard loupe, not designed for use with watches, is not be ideal, and a loupe that is designed for use with watches will offer several advantages.
Lately, I have been using a 6X loupe for watches, and it is nice. 10X is good, but it needs to be used very close to the watch, so it is difficult to get the required light on the watch itself. 6X is nice!!
Looking forward to seeing this new loupe!!
Jeff
+++++++++++++++++++++++++++++++
: [url=https://goopics.net/i/6u66ke]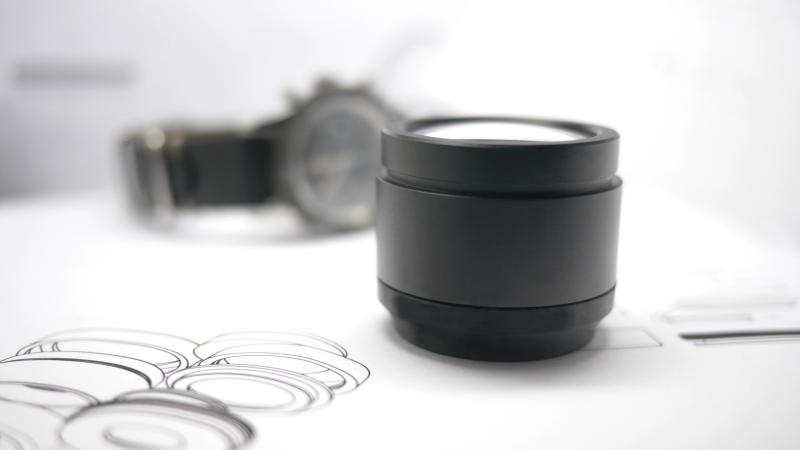 [/url]
: Hello everyone,
: Thank you for welcoming me to the site
: I am a collector of vintage watches and I have just created a
: magnifying glass especially to be able to enjoy every detail of
: its dial or its movement.
: I have a website: WWW.EAGLEEYEWATCHES.FR and I am on Instagram with
: the same name
: This magnifying glass is a project that I carried out with my son
: and which aims to offer you the best in optical quality for an
: affordable price
: - 5 lenses
: - Aluminum corps
: - X6 magnification
: - 45mm of diameter
: - distortion free
: - aberation free
: - Travel bag
: I have developed a complete range of accessories with: a universal
: holder for taking macro photos but also a circle light (white
: and UV) to enjoy your watches in all circumstances
: I am launching my Kickstarter this week and I would be happy to
: count you among my clients if you are interested
: I suggest that you subscribe to our newsletter on the website for
: exclusive informations or go directly to the products to order
: during the week
: for the kickstarter we propose special prices
: Loupe : 175€
: Loupe + holder : 195€
: Loupe + circle light and holder : 249€
: best regards
: Djayrom