Hi!
I am Jan from Denmark and here is my report from the Heuer Summit 18-20 may 2008. I enjoyed it very much, not just because of the watches but also the nice company. I learned a lot and saw a lot. So here it goes (please excuse my english):
The first picture is Jasper from Germany and Fabienne from Tag Heuer. Fabienne is lovely and extremly efficient. She also could make us all shut up when necessary....
From left to right Abel from Belgium, Ron from Holland and the famous author Arno from Austria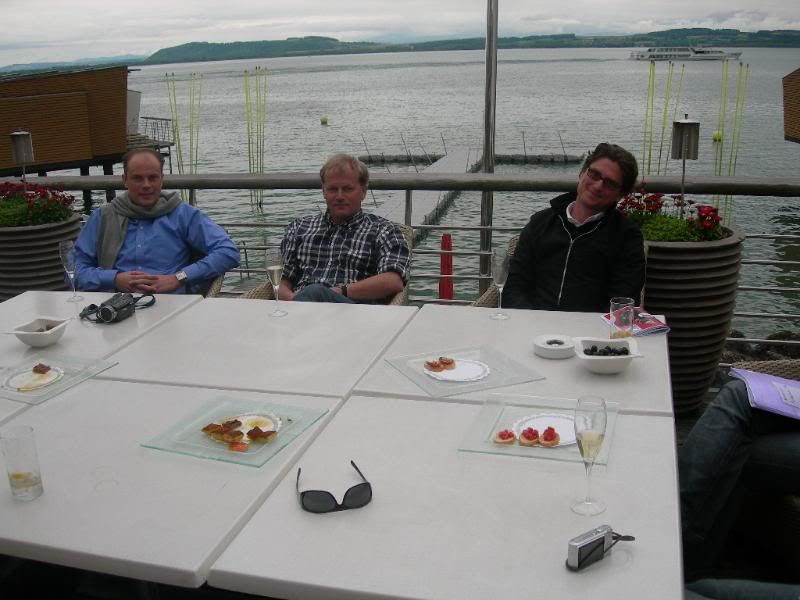 From left to right: Fabrizio from Italy, David from Australia (flew in from Hong Kong) and Marten from Holland. All very nice guys with a passion for Heuer.
Here we are in front of Tag Heuers main entrance in Neuchatel.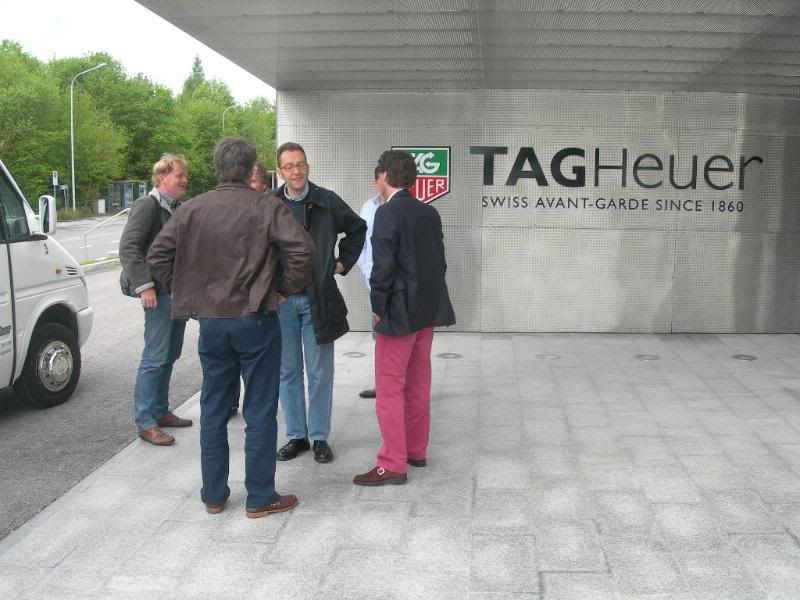 From left to right: Jean Jaques Racines, retired after 46 years with the company and former head of after-sales, our guide during the visit to production (I forgot his name) and Fabienne.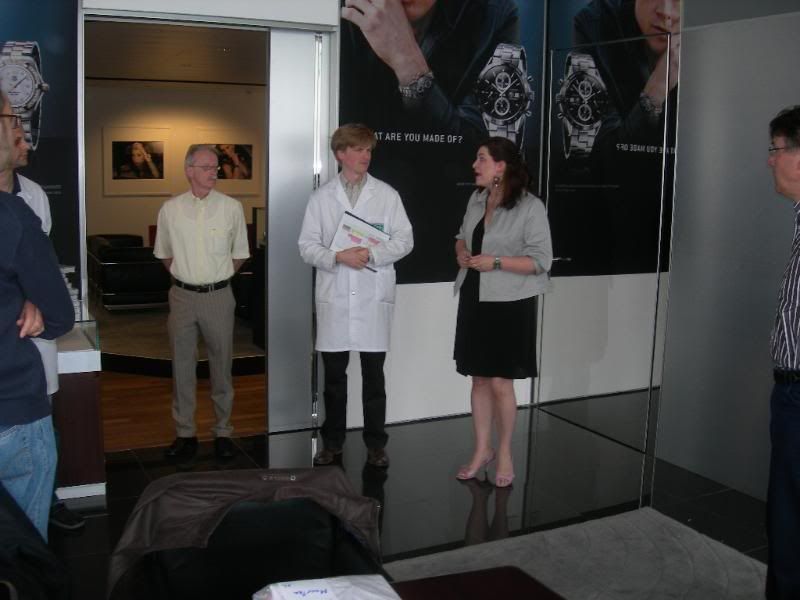 Mr. Babin CEO of Tag Heuer was there to welcome us.
At first we split in two groups and my group started as watchmakers, assembling a big movement and a Tag Heuer Monaco. Very difficult and I was so concentrated, that I didnt take any pictures. So we jump to the tour of the factory. Many things in the production was still done by hand, a big surprise to me.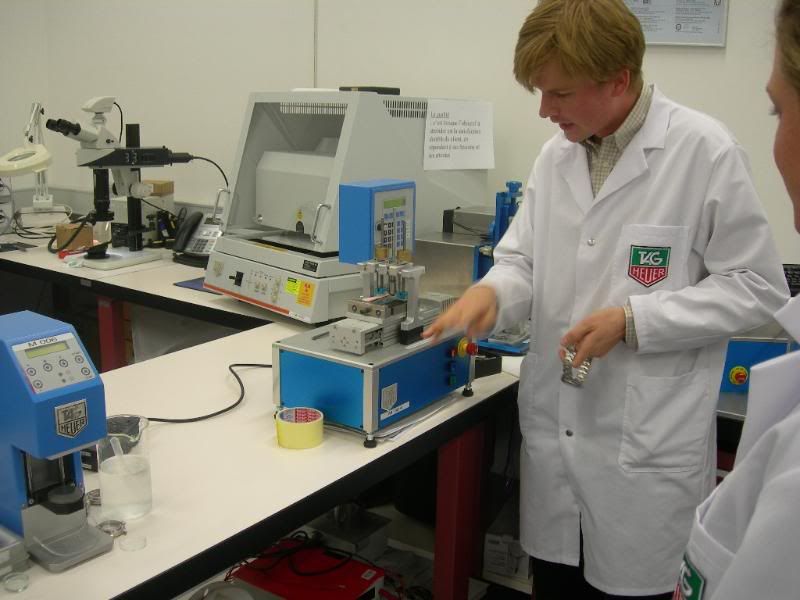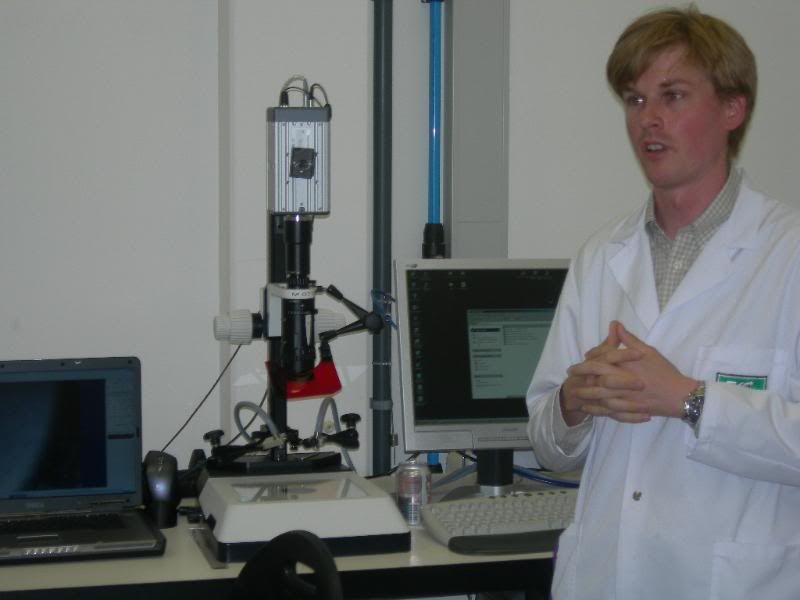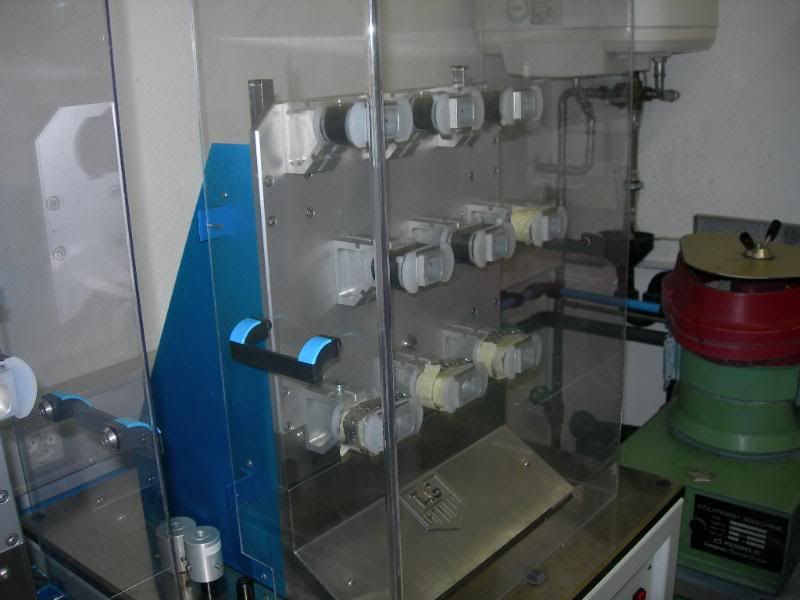 The V4 was at display, beautiful and High-tech. Marten wants one when it is ready for sale. I wonder when that will be....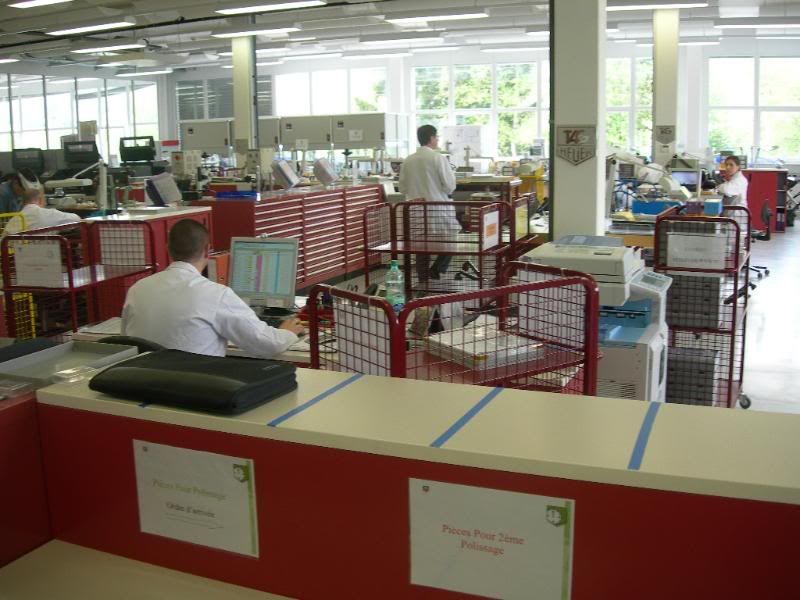 They still use some of the old boxes. Nice!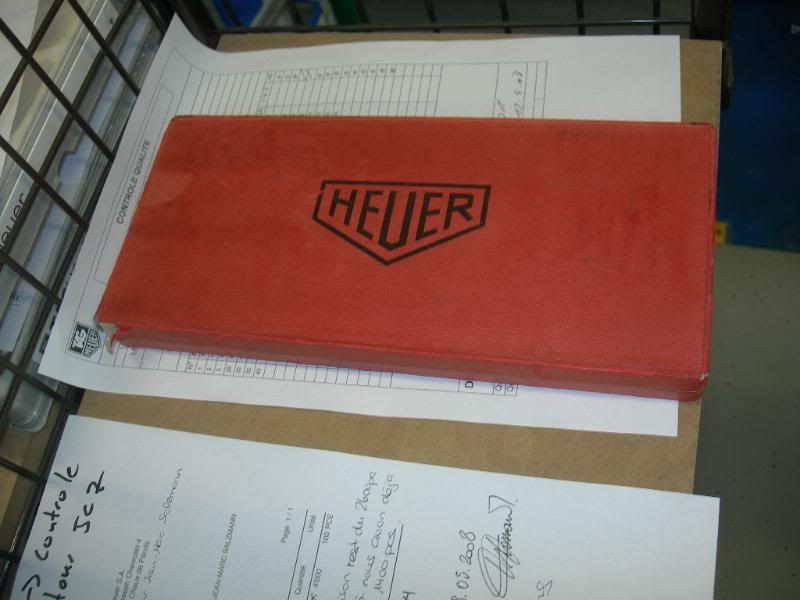 Adjusting hands .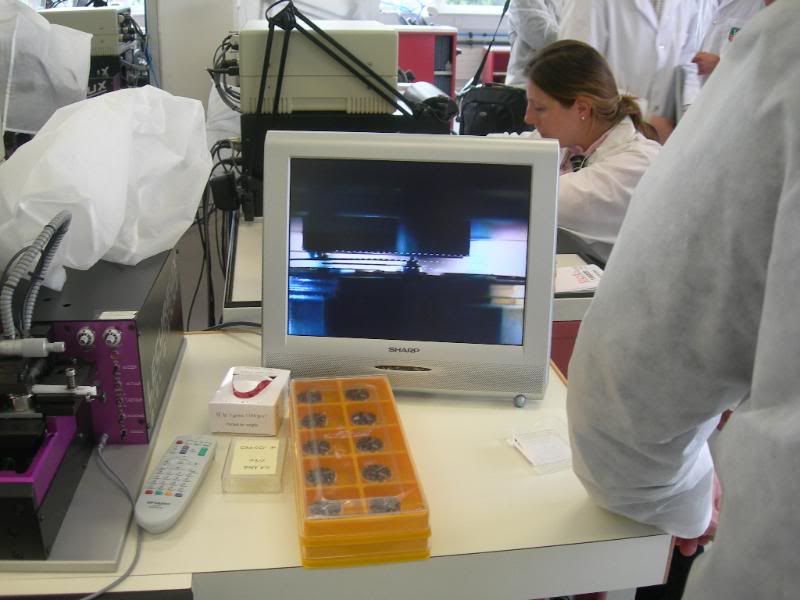 Laser cutting of back-cases
The after-sales department. Watches waiting for service were on display.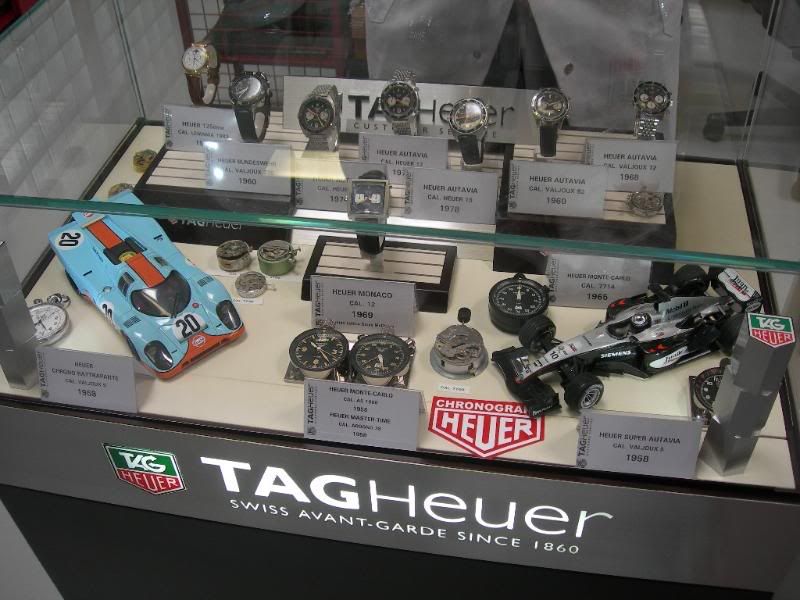 Notice the Autavia 15 with the rare indexes.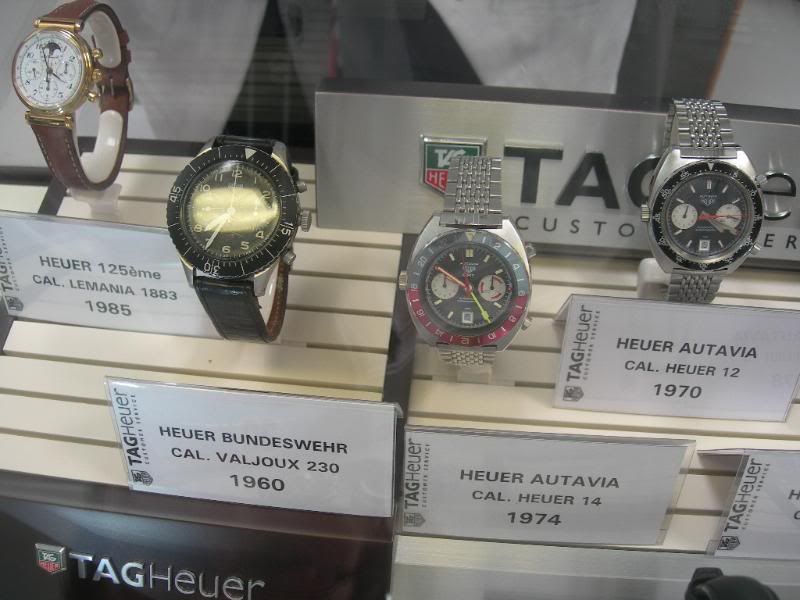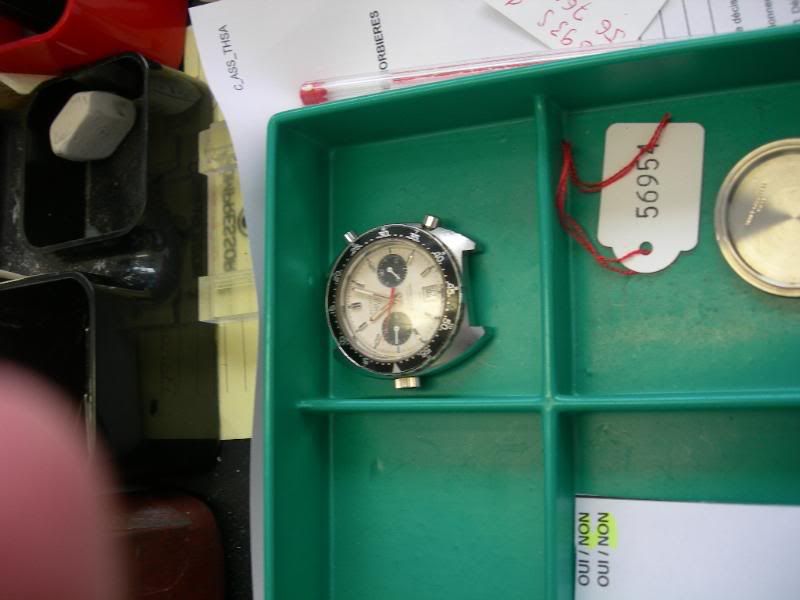 Head of department, Denis.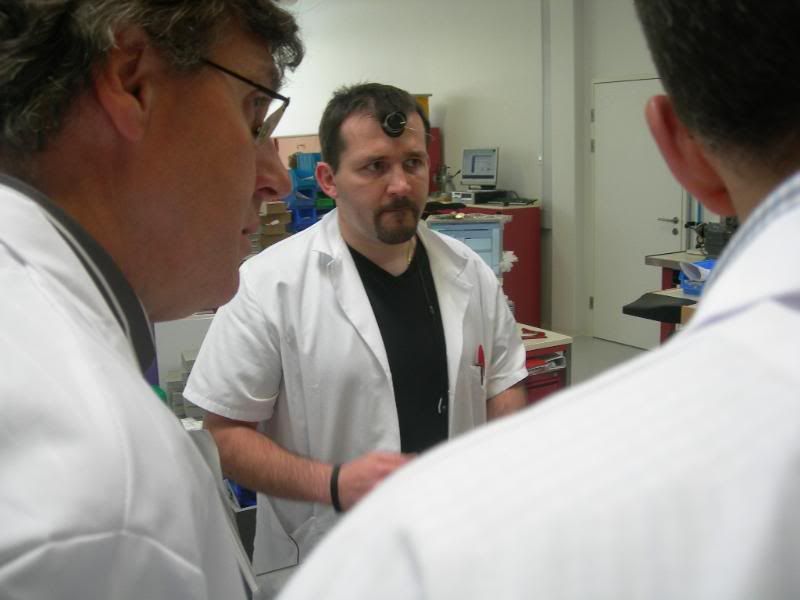 Collectors and Denis with Jean Jaques explaining.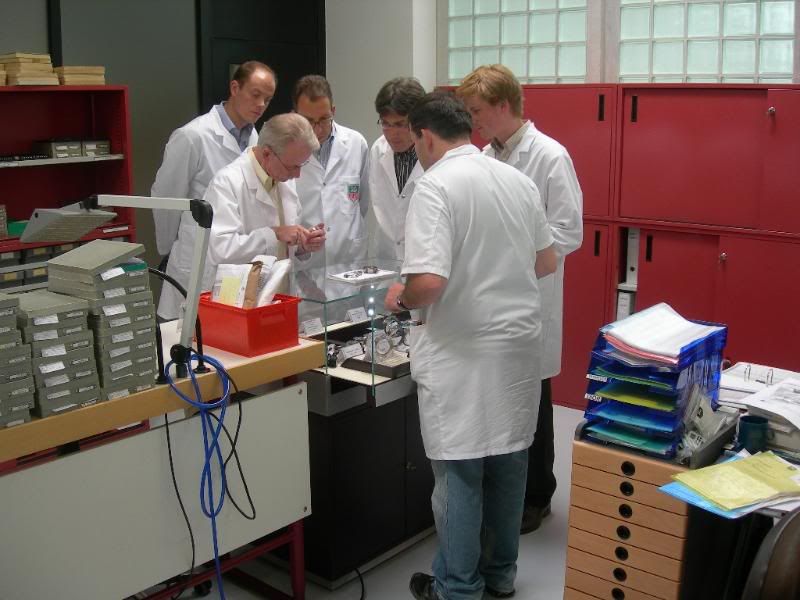 Steve McQueen in for service.
Lots and lots of spareparts and tools.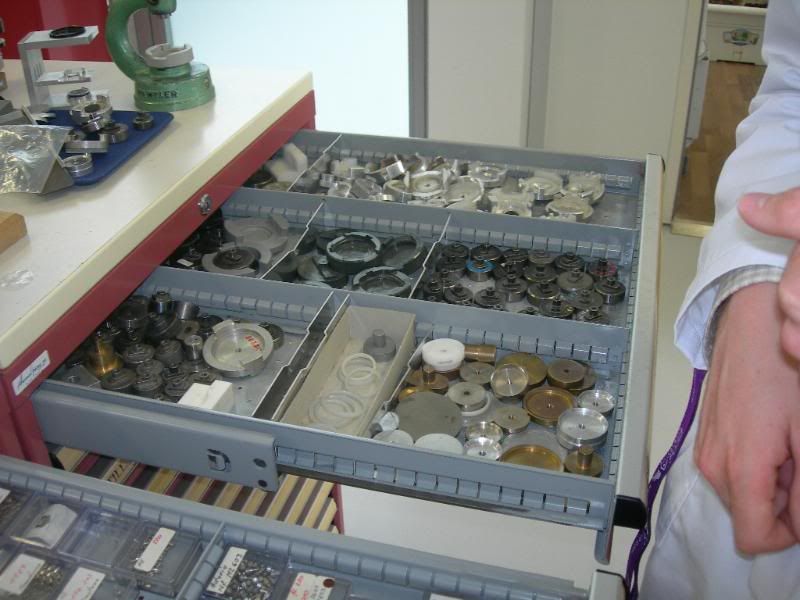 So this is how the tool no. 033 looks like!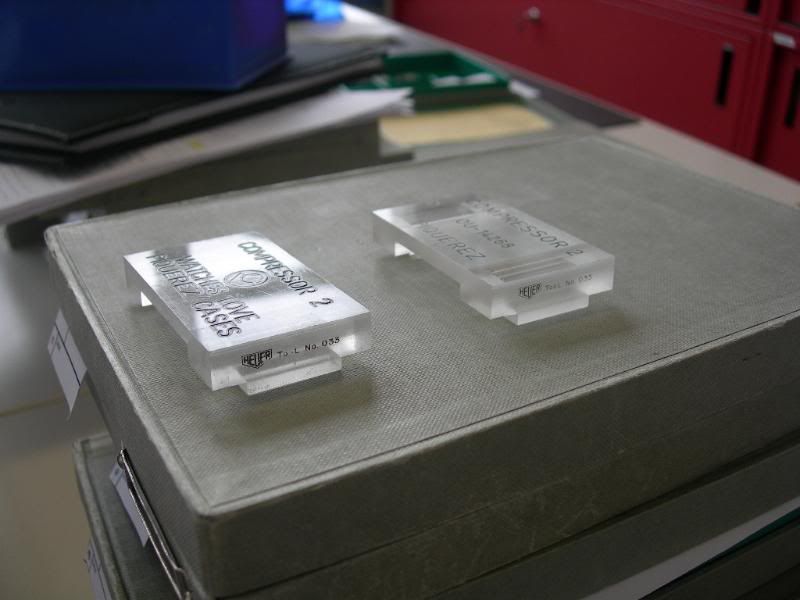 We then went for dinner. Me and Jack Heuer. A big moment for me.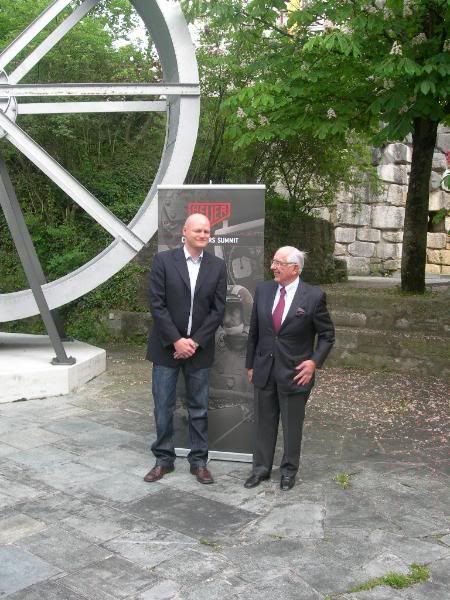 The museum. Very impressive. Lots of Heuer watches. Must-see for the Heuer fan.
Time measuring instrument. Cool.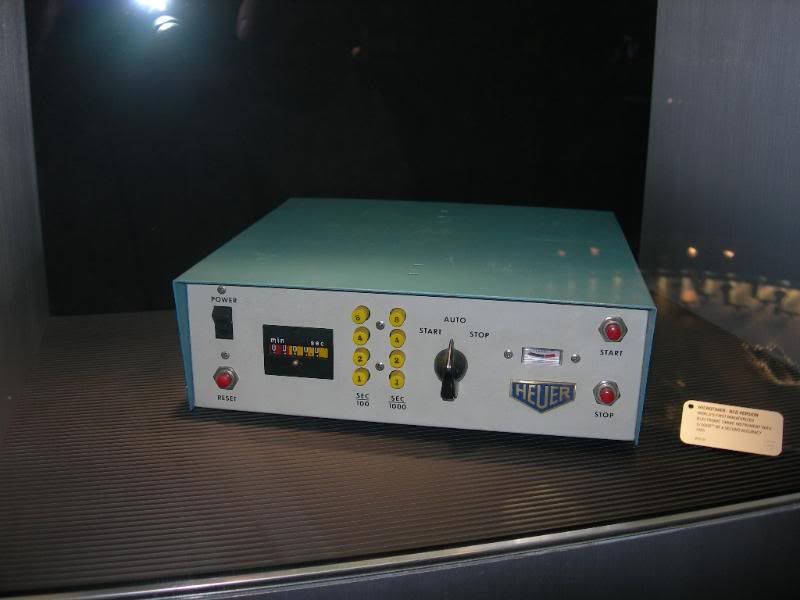 A gift from the company for F1 drivers. The gold Carrera.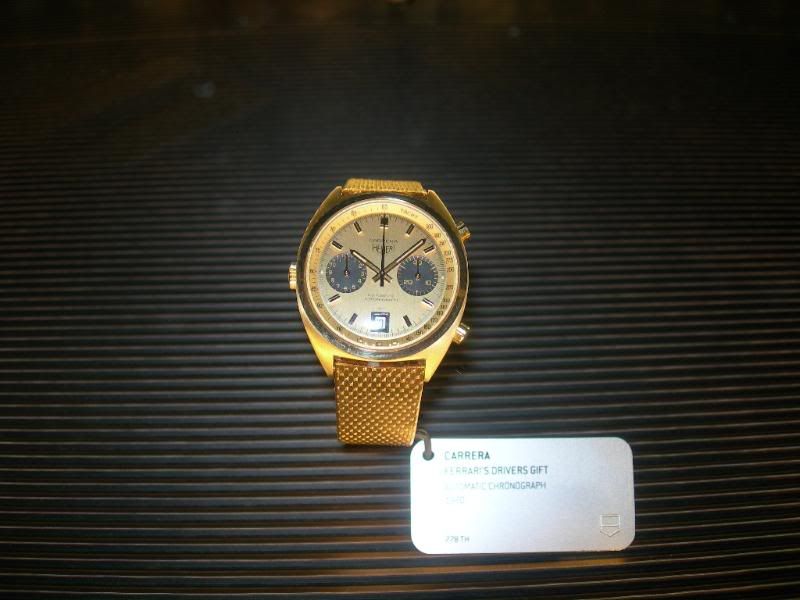 More instruments, I liked the look of them.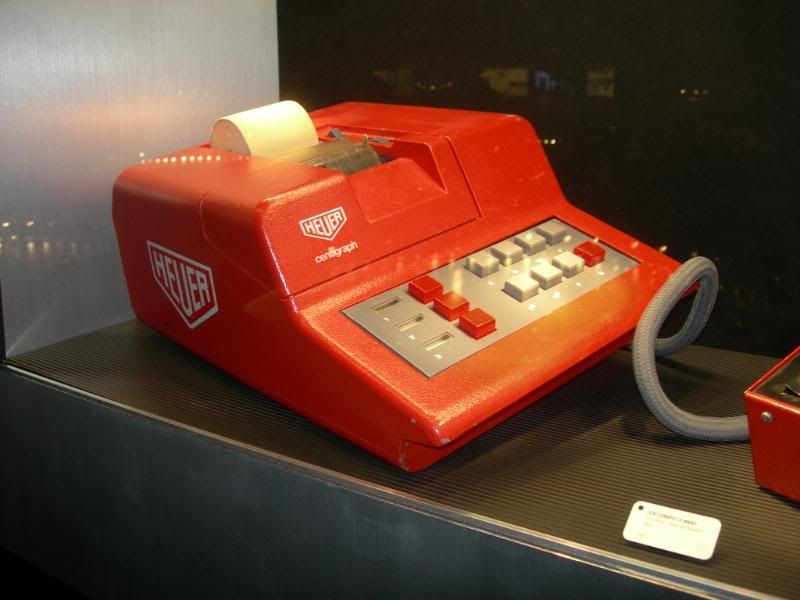 GMT. Nice watch,
The actuel Monaco that Steve McQueen wore in the film.
Pregnancy calculator. Talk about timekeeping...
Jean Jaques, a nice man with lots of patience.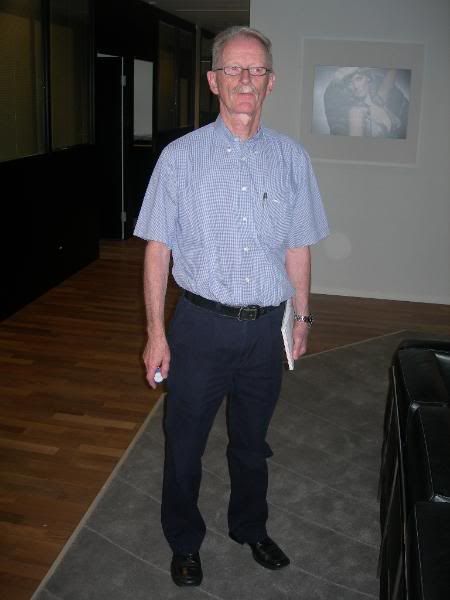 Jean Jaques and curator of the museum Martine digged deep and found some more watches in the archives.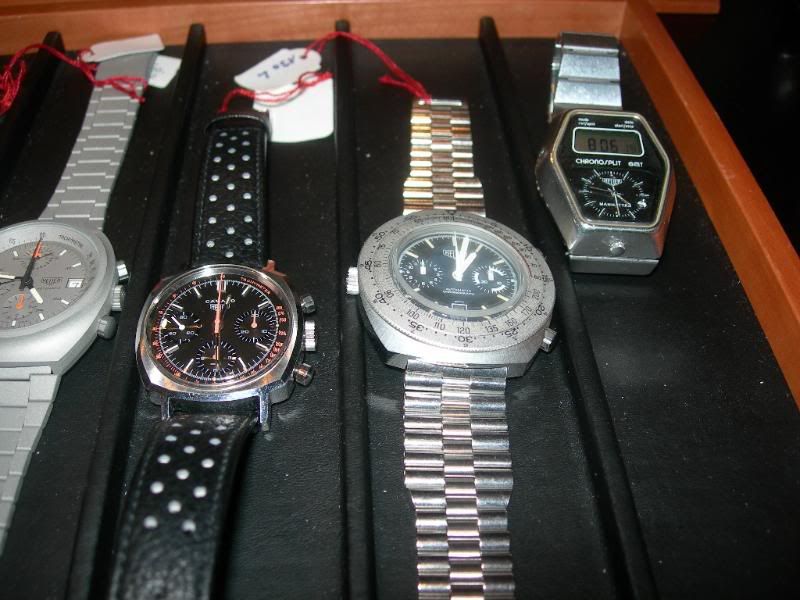 Collectors....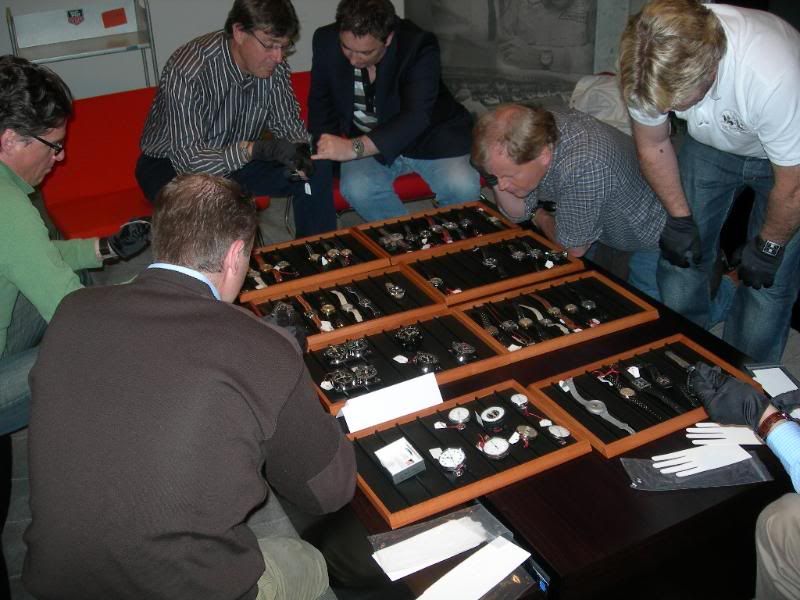 More Heuer.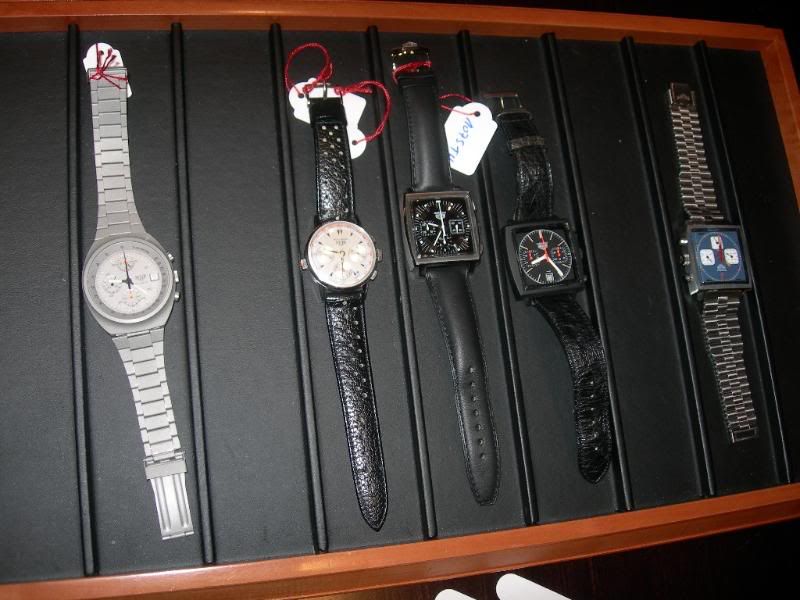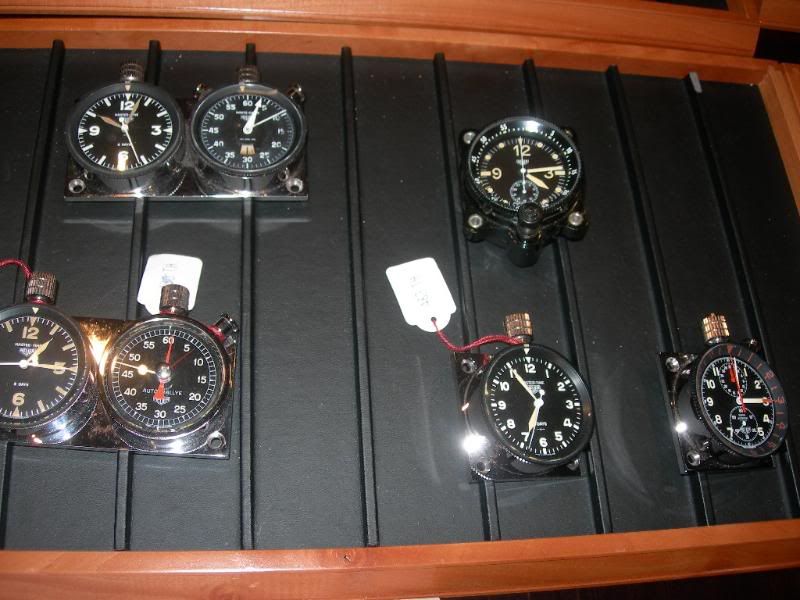 In the afternoon we had a treasure hunt. Fabrizio and I were a great team and here we are in front of the last stop. Jasper and Abel still struggling with the answers in the shop in the back-ground.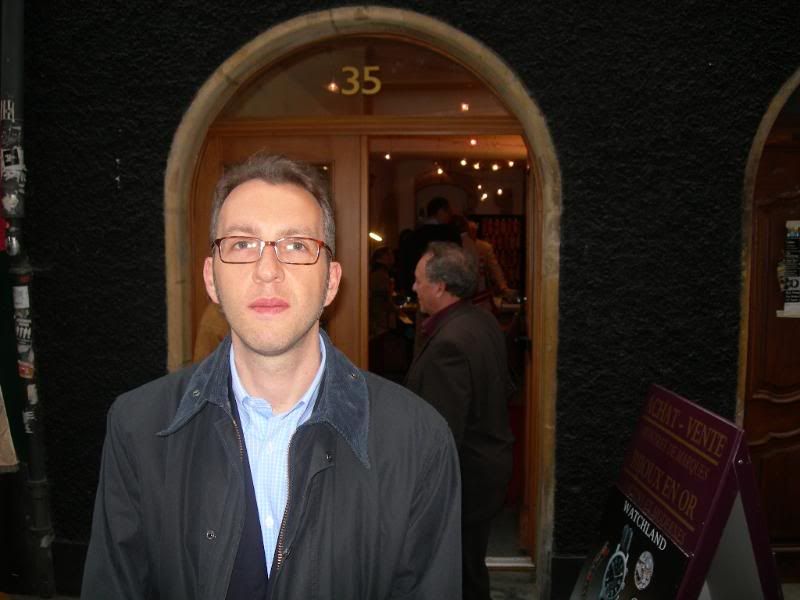 Relaxing in the Hotel Beau Rivage, the trip was about over. Second from left is beautiful Martine.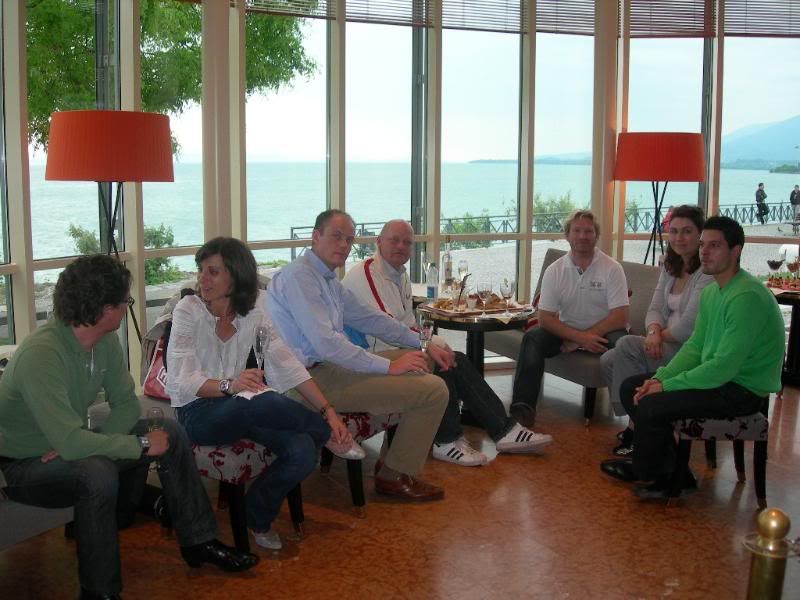 I tried on the actual Autavia Reedition that Kevin Spacey wore in Batman Returns. So now we have the Steve McQueen, the Jo Siffert and the Kevin Spacey.
Back in the hotel I relaxed and enjoyed the sunrise the next day. Then off to Denmark again. It was a brillant trip and I enjoyed every minute of it. Thanks to every one that made it possible. Greetings Jan.