I beleive all of us collecting Heuer's are on a journey. For me (as i guess is the case with many of you) the Autavia is the main staple of my collection and clearly a comfortable "friend" that always greets the wrist with charm & brings a smile to my face.
My focus with Autavia's began with the Cal.12 automatics - the classic case design of the 1163 series started as & continues to be my favourite shape case from the automatic series. Clear favourites amongst this series are the Siffert and the very 1st 1-24 bezel GMT's.
I have found , however, as my collecting has continued my tastes and therefore focus has stepped back in time to the wonderfully elegent design of the earlier manual wind 2446 series Autavia's. I find the "big eye" Valj.72 series particularly fascinating. If i could wish anything in the world for christmas then i would wish a pair of Dauphine Hour & Minute hands for my very early 2446 Autavia. Lets just see what Santa has in the stocking for me ;-)
I offer up a random mix of Autavia's that make me happy.
HAPPY 50th BIRTHDAY Mr.HEUER AUTAVIA !!!!!!!!
The Earlier Manual Autavia's
-
Later Manual Autavia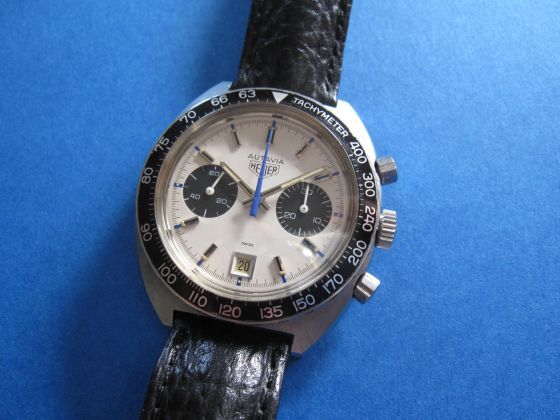 The Auto GMT's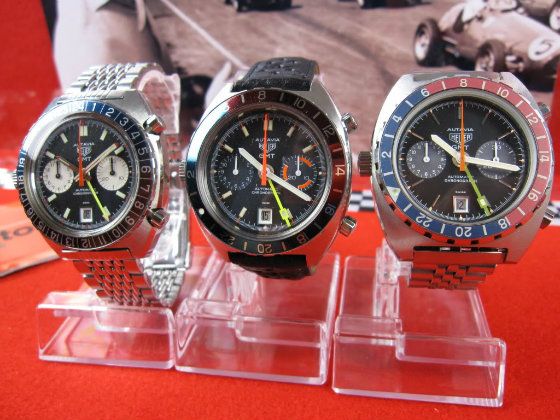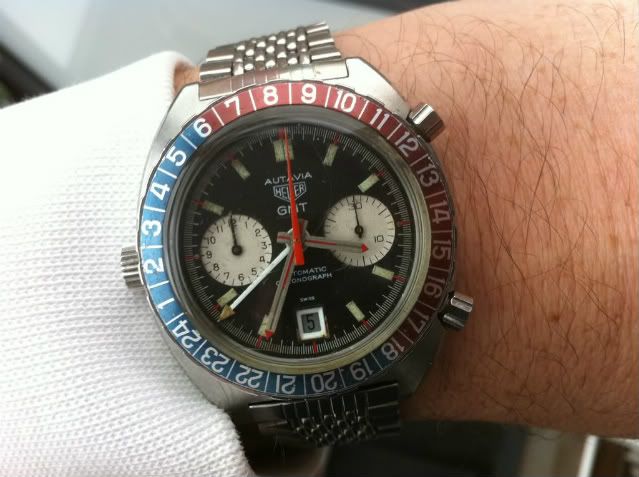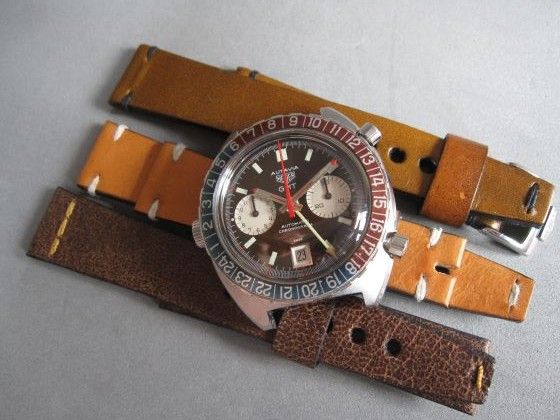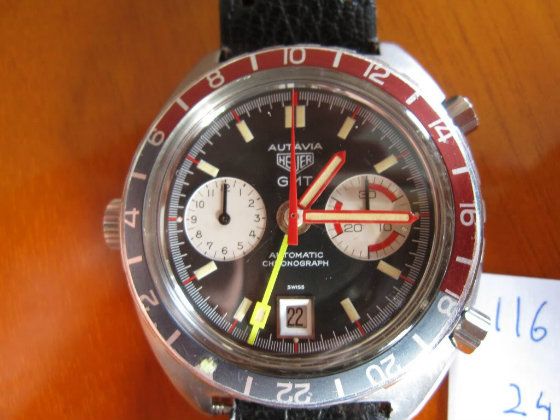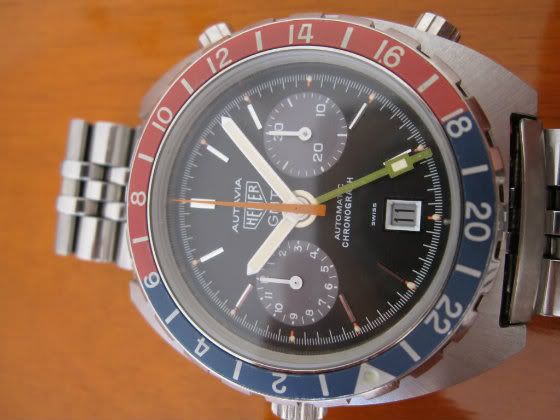 The 1163's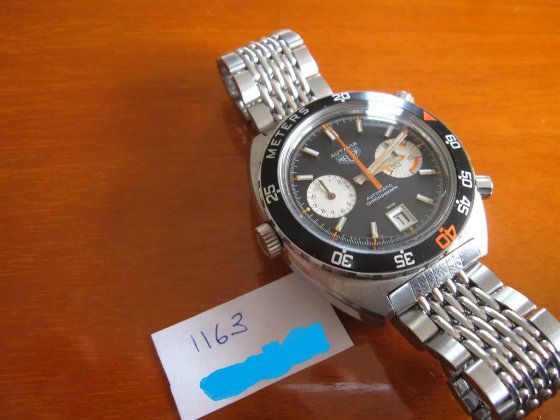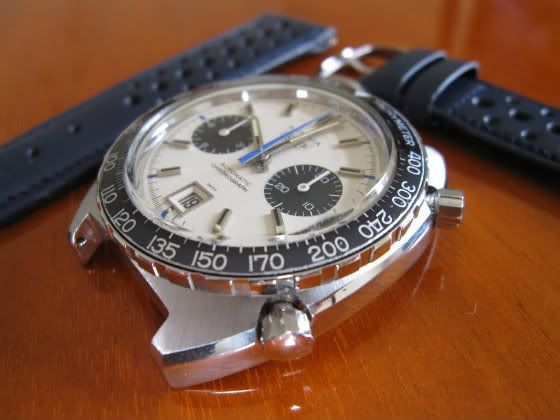 The 11630's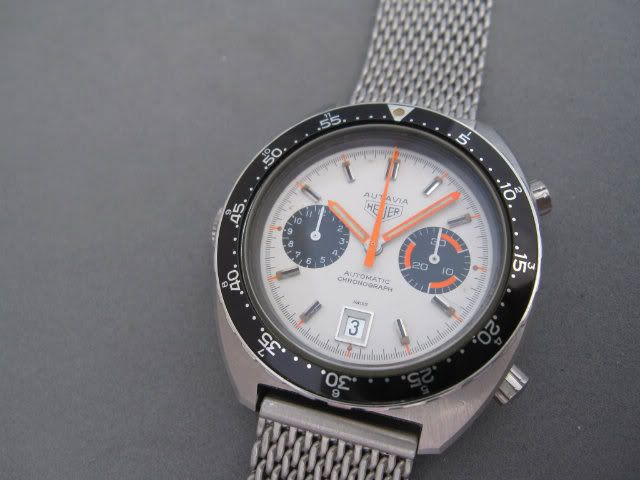 The 11063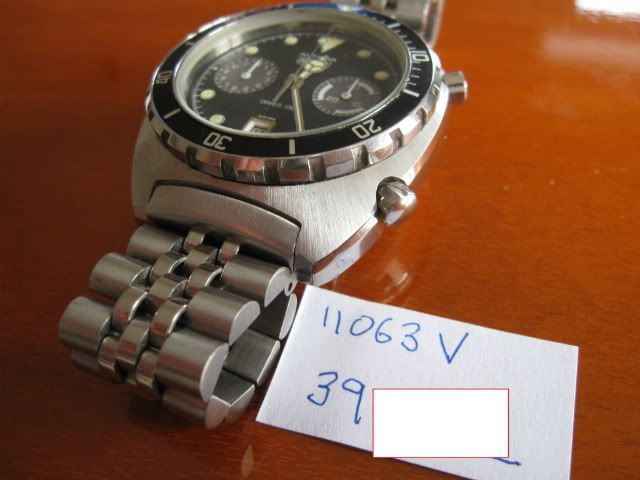 Cheers - Darren