The passion that unites us is the vintage Heuer brand and the watches that bare the name. There is nothing quite like shaking the hand of a fellow collector for the first time. Someone that you have come to know through a shared interest, communicated with for possibly years on the subject and shared a laugh or two all at a distance. The Heuer Summit of 2013 was such an occasion where a number of likeminded individuals gathered for two days to cement these bonds, make new ones and renew old ones.
The location for the Vintage Heuer Collectors Summit of 2013 was La Chaux de Fonds in Switzerland, the home of TAG Heuer and an obvious choice for such an occasion. In fact, this was the third such event at this location, first one was in 2008.
The event was facilitated by and with the full support of the Heritage department at TAG Heuer. Fabienne and Marie put together a packed two day programme as well as a celebratory dinner with the best possible guest of honour, Jack Heuer himself. It was made clear from the start that Jack's attendance was subject to a number of factors and it was 50/50 that he would be there. Just two weeks before we were due to arrive it was confirmed that he would be attending and the makings of the best Heuer collectors summit were now complete.
It all started on Sunday the 1st September and the attendees began arriving at the lovely Grand Hotel Les Endroits from around midday. By the evening most had made it travelling from all across Europe and the United States. The room was alive with Heuer affectionados making contact in many cases for the first time. It was a grand show and tell, with fine vintage Heuer examples adorning the wrists and spilling out of cases for everyone to admire and enjoy. It was a long night for most and a fine one at that.
It is worth mentioning at this point that due to the programme of events the number of participants was limited to 30. It was with a heavy heart that we could not open this up to everyone who wanted to partake. We had no doubt that if we made a public invitation it would have been over subscribed so we had some tough decisions to make as to who would get the invite. It is inevatable that there are some dissapointed collectors who could not be with us and we hope that they are at the next one.
In summary the events were as follows:
Monday's events included a tour of the impressive TAG Heuer facilty. We were devided into two manageable size groups, one went on a tour of the manufacturing facility whilst the other had a watchmaking course, tour of the museum with non other than Jack Heuer himself as the museum tour guide and access to a vast aray of information, watches and parts from the archive all layed out in the boardroom. Lunch was held at a traditional Swiss restaurant serving a cheese fondu. In the afternoon, the group activities were reversed.
Monday evening was the official dinner which was attended by all the delegates as well as Marie and Jack. The food was pretty good, the drink flowed and the conversation was all about watches. We had the priviledge to listen to Jack make a short but poinant speech. His official retirement is almost upon us so his presence that evening was emotional for all concerned. Paul made a welcome speech and pointed out that the vast majority of watch in the attendees collections were almost all from the period during which Jack was at the helm of the company. That in itself was testament to the role he played in facilitating the creation of many classic and collectable watches and is ultimatly his legacy to us. We honoured Jack for this and in return he honoured all of us with his presence and his generosity.
For those who stayed around for day two, we were treated to a factory visit at Artecad, a dial manufacturer based in a nearby town. There are no pictures of this part of the event because cameras were not allowed. It was fascinating to see the technology employed and the resourses and expertise that goes into the making a watch dial. This was followed by a lovely lunch after which it was time to bid our hosts and our friends goodbye as we departed for our homes across the world.
We would like to thank our hosts TAG Heuer and especially Fabienne and Marie for making us feel so welcome and for taking care of every detail which made for such a wonderful time. Thanks also to all the attendees most of whom travelled a long way to be with us and make such great memories. Finally, all our thanks to Jack Heuer, a true gentleman and legend in our world.
Here are a small group of pictures and to make this posting even more interesting it would be great if all participants could post some more pictures that were taken during this summit. As good as everybody was walking around with a camera so there sure will be some more very nice photos to share with all of us.
Greeting
Paul Gavin, Ron Henselmans and Abel Court.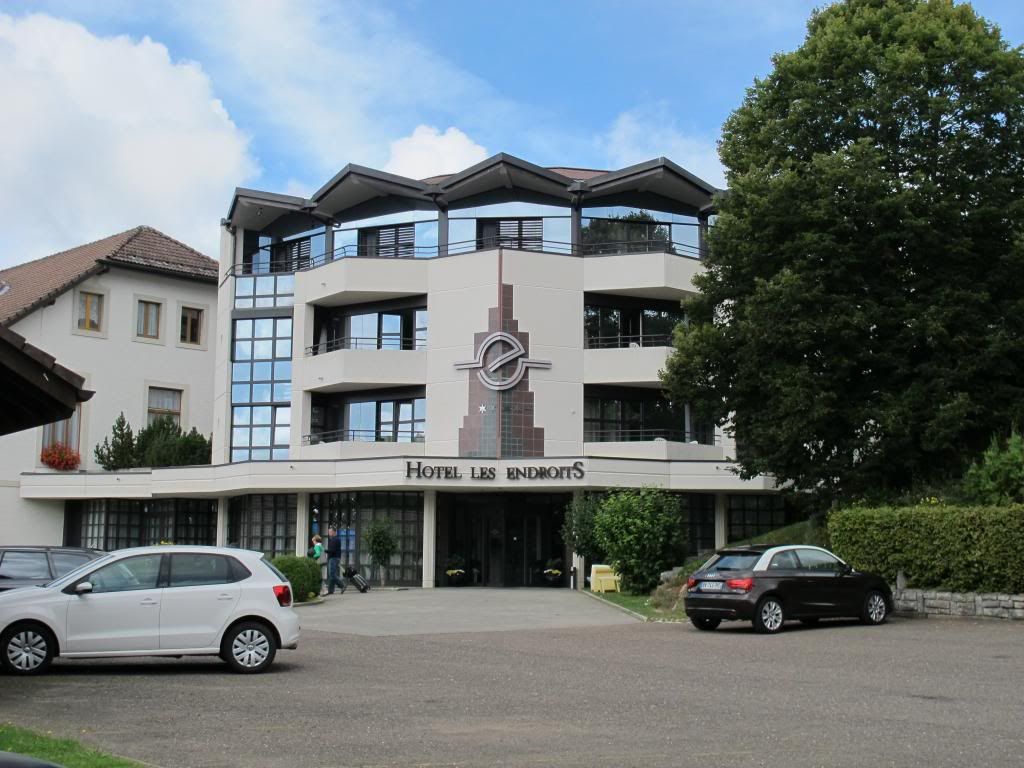 Our hotel at La-Chaux-de-Fonds, Switzerland.


All participants received a wonderfull gift, the Autobiography of Jack W.Heuer, an absolute première and we all had to promise to keep it all private untill officially released at the end of this year or early next year.


Fabrizio Rebella, Ron Henslemans and Richard Crosthwaite at the "cocktail".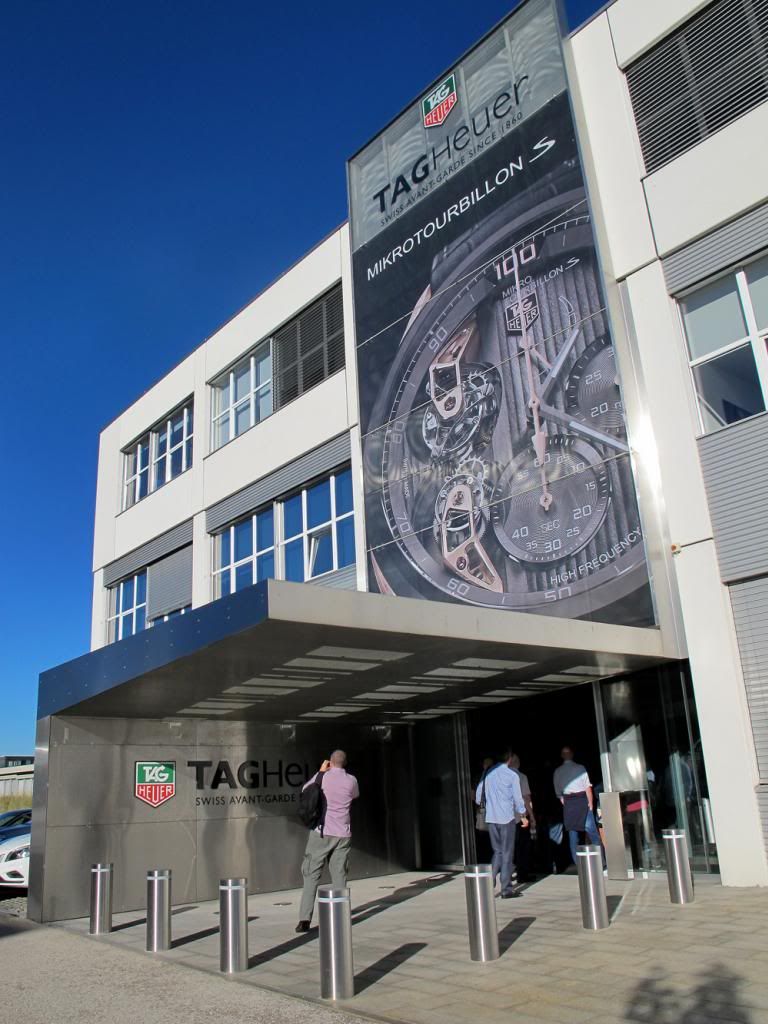 The main entrance of TAG Heuer Headquarters in La-Chaux-de-Fonds, Switzerland.


Richard Crosthwaite and Ron Henselmans caught in the middle of a suspsicious deal at the Cheese Fondue lunch…


Jack W.Heuer at the Official Dinner at monday evening.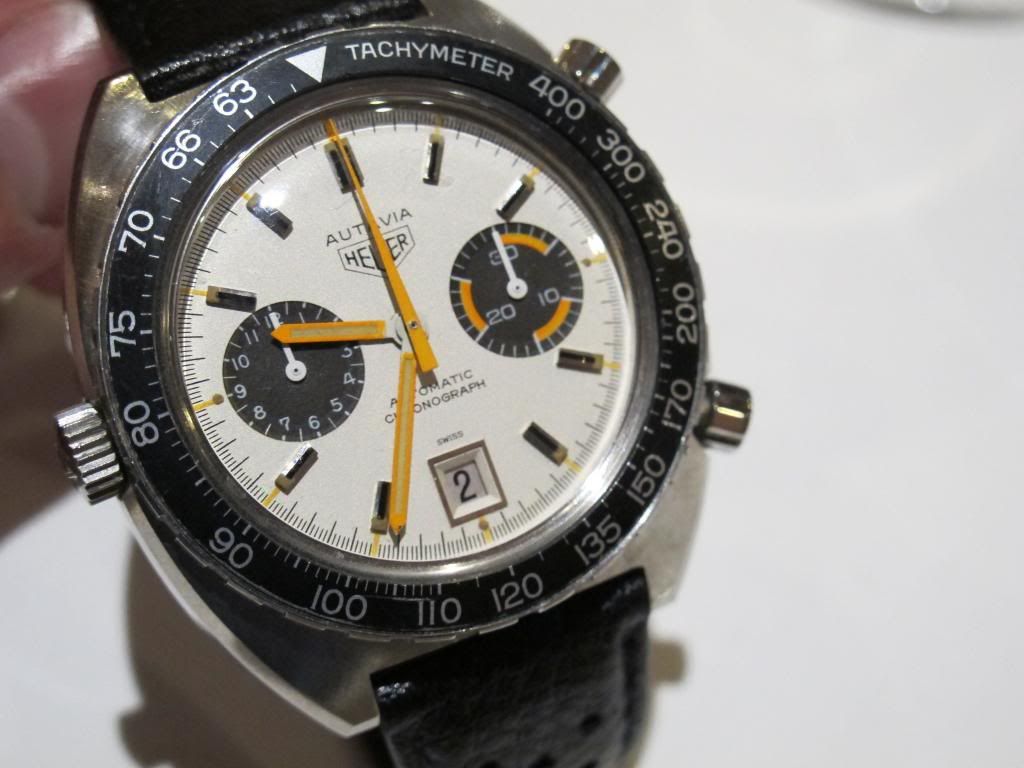 Eric Wind his Heuer Autavia "White Boy".


Paul Gavin while perfoming his perfect speech.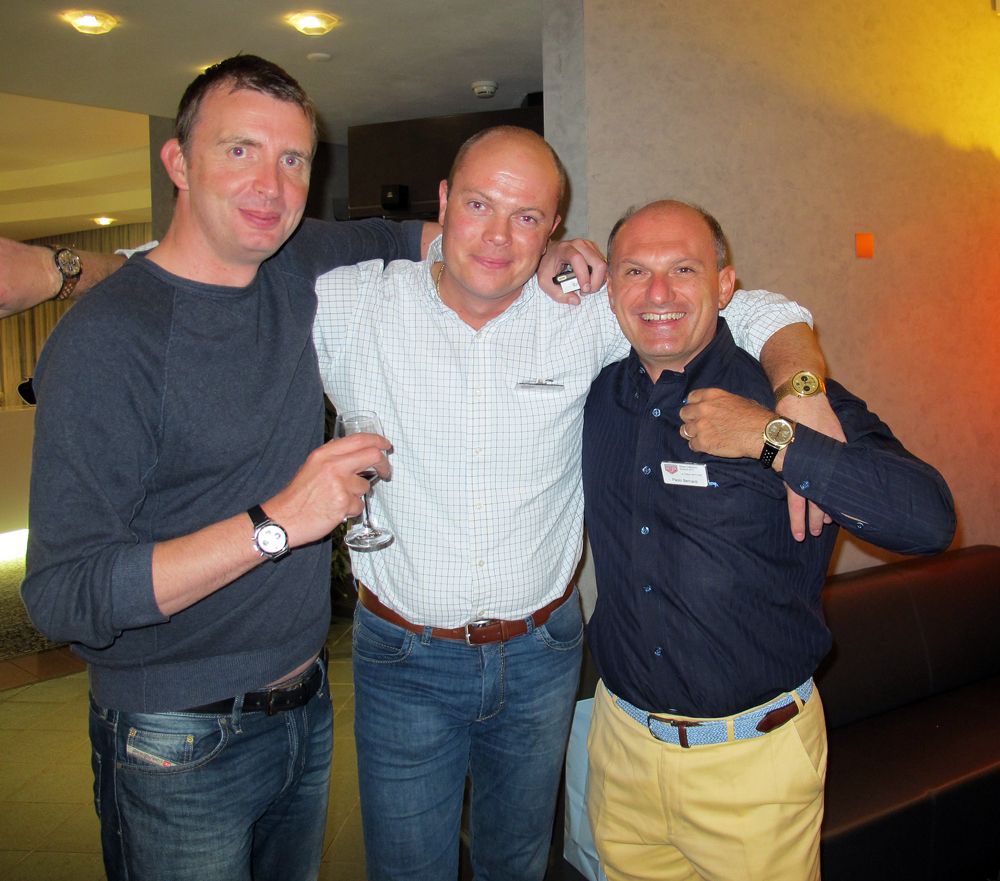 Richard Crosthwaite, Abel Court and Paolo Bernardi.


Limited Edition TAG Heuer Monaco V4 movement in the process of being assembled…


Two rare and valuable timepieces…but on a slightly different level…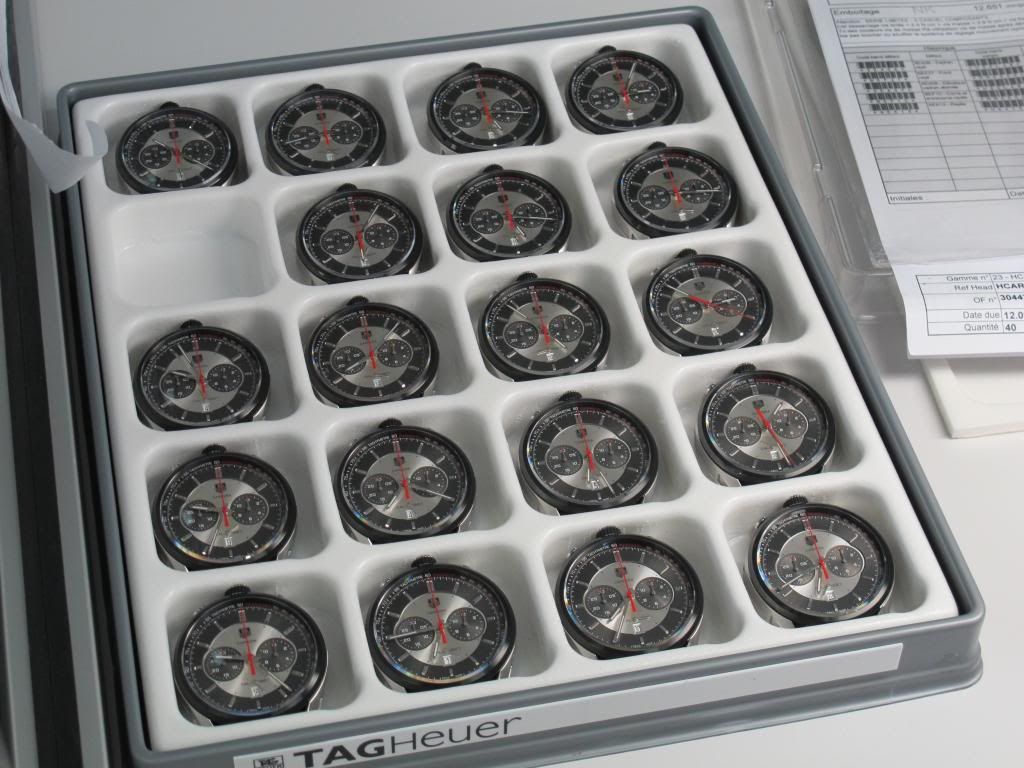 TAG Heuer Carrera Jack Heuer 1887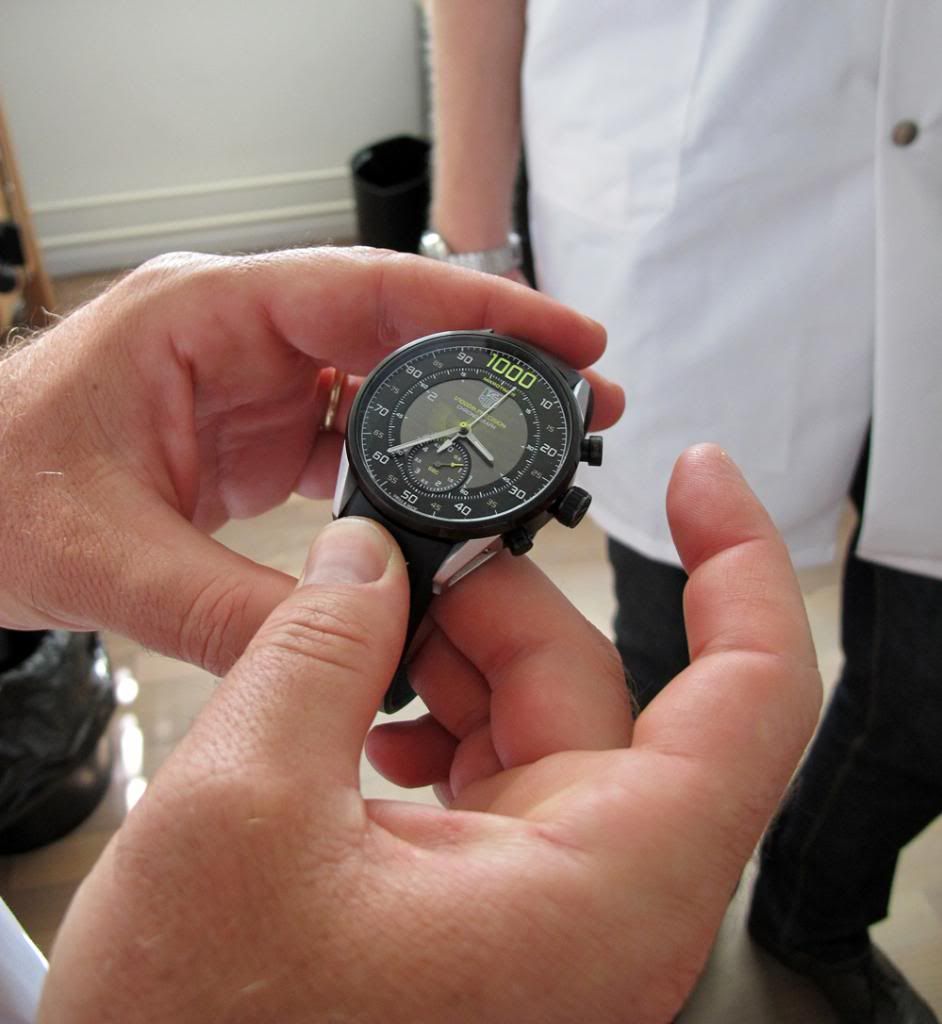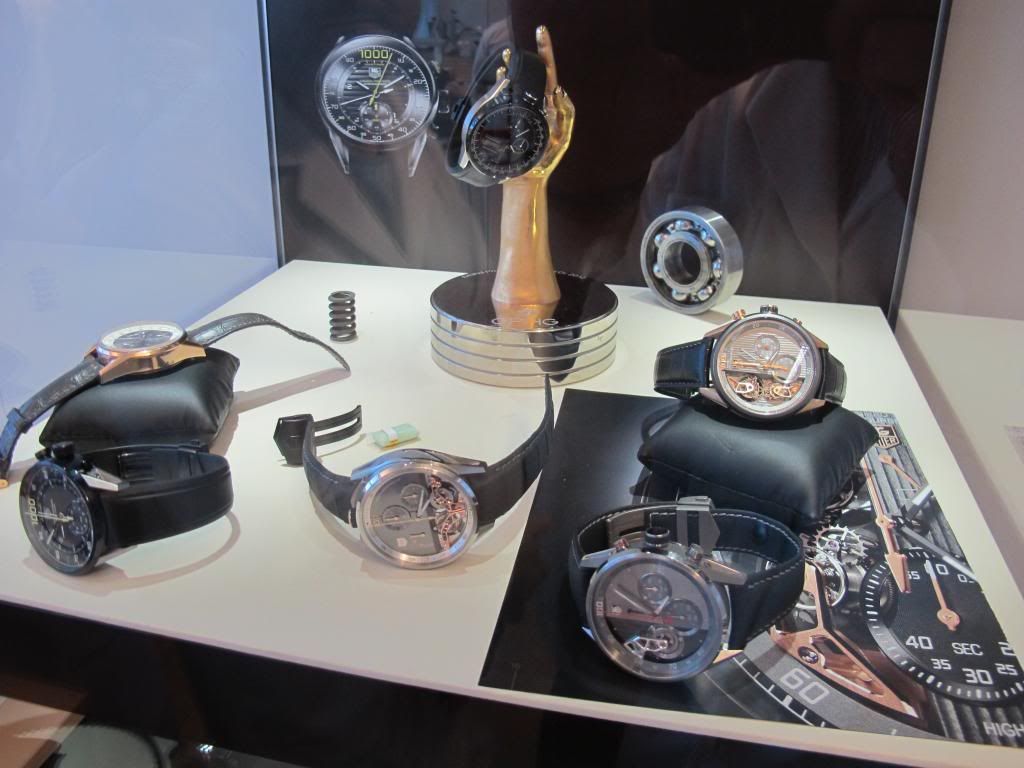 Display with some very expensive and exclusive TAG Heuer Timepieces, Haute Horlogerie.


Olaf Langer (at left side) sees that it's all good…Lanny Epperson on the right (clearly has doubts).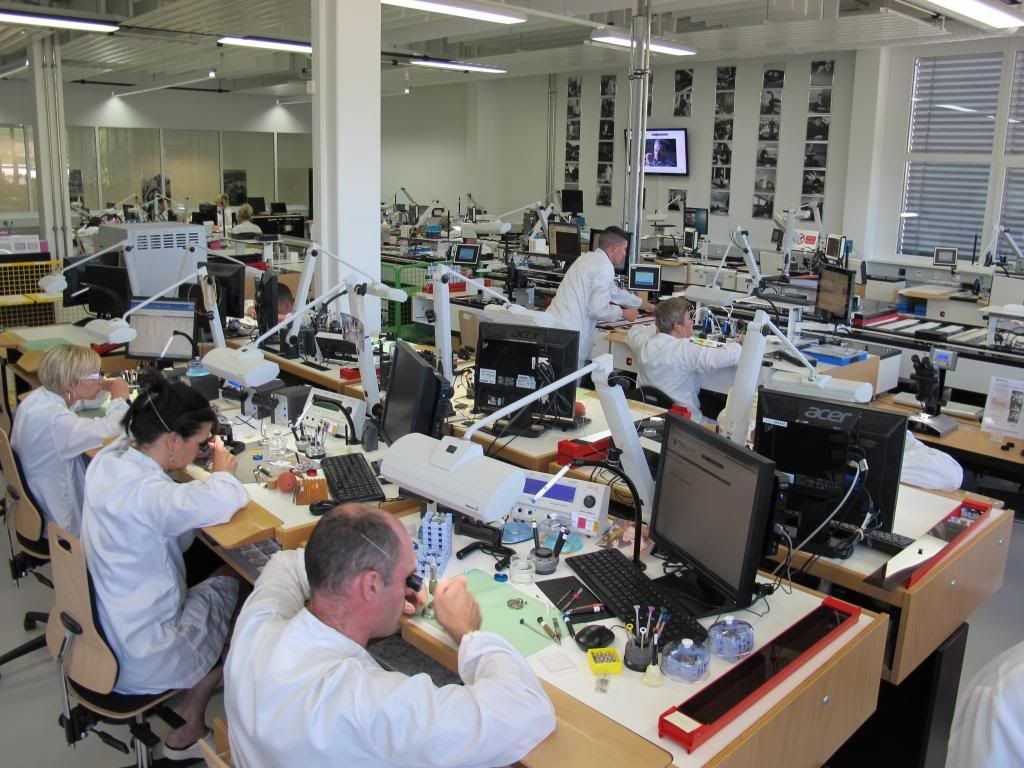 TAG Heuer production line.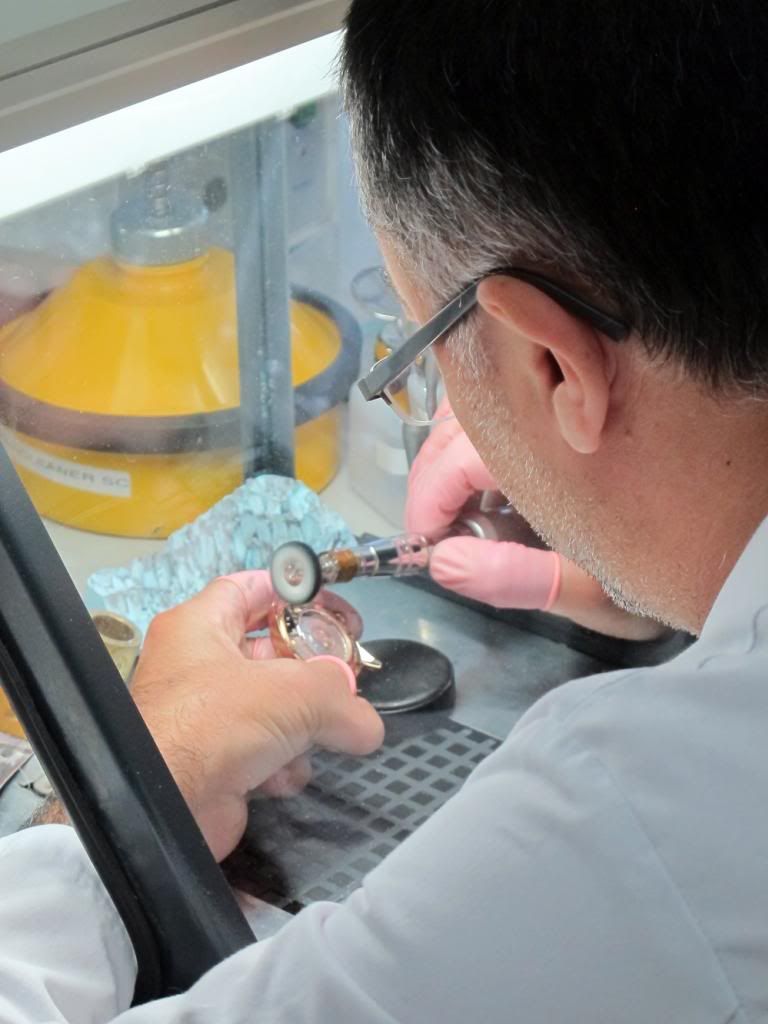 Final touch before putting on the bracelet/strap.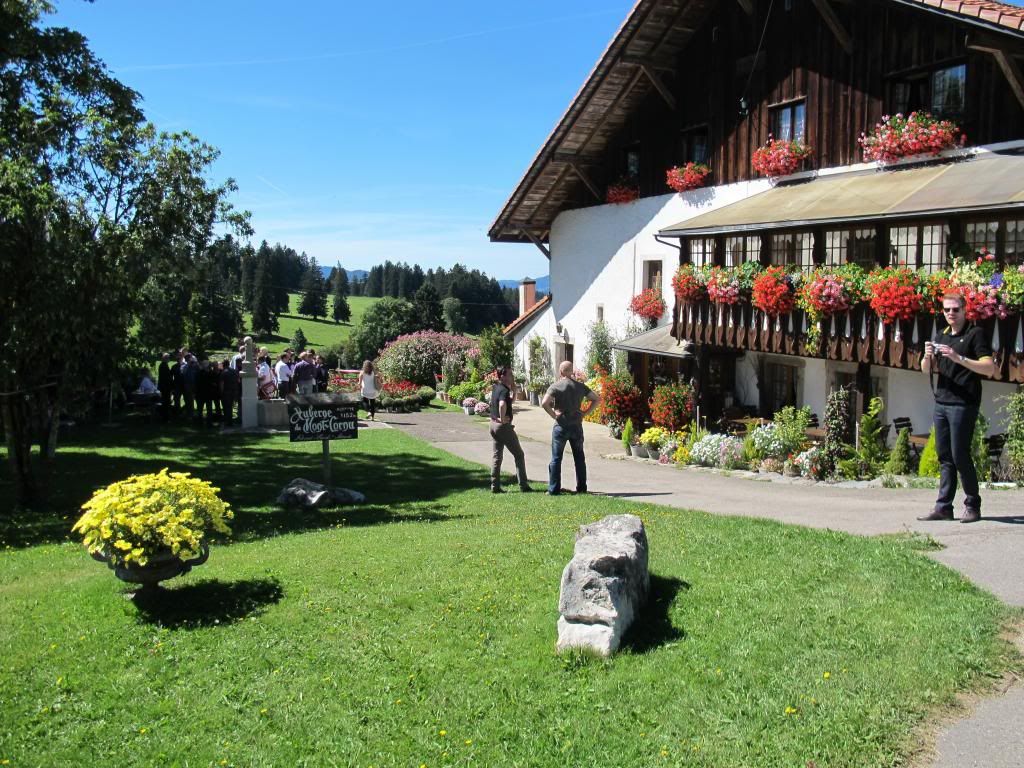 Our location for the lunch on monday – Mont Cornu.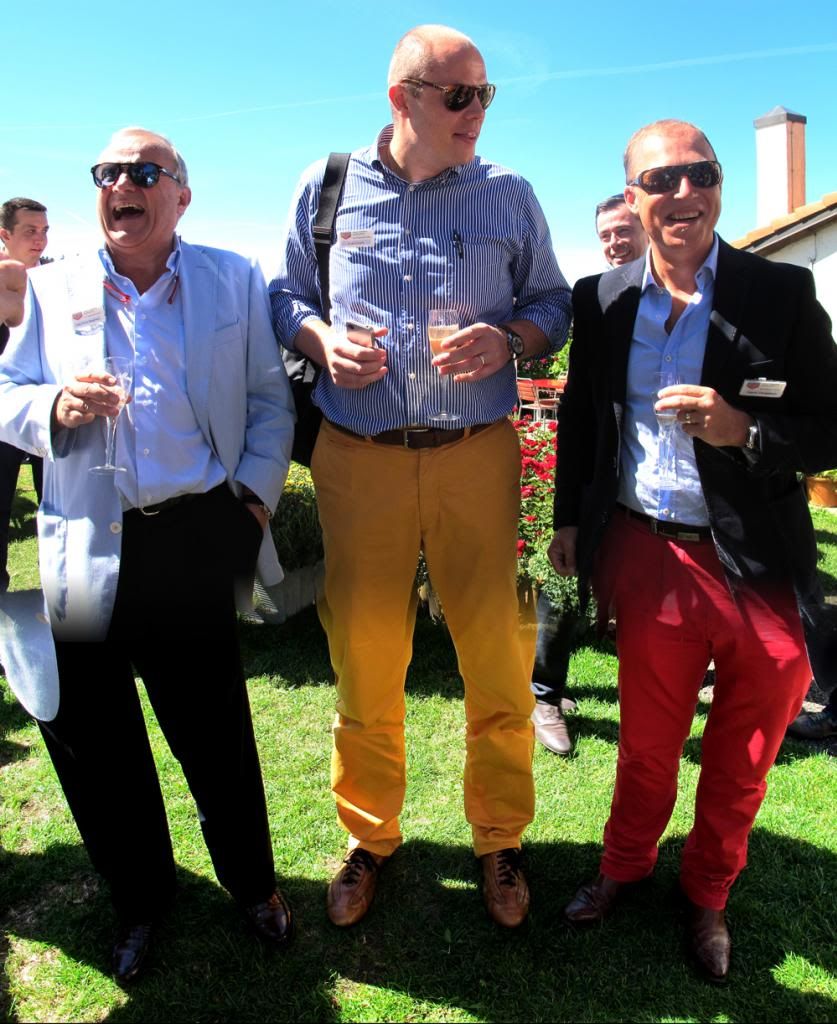 Three Belgians; Jean-Pierre Magalhaes, Abel Court and Gianni Vangaever. Please note the colours of the trousers...colours of the Belgian Flag! They also asked us to form the German Flag but we proudly refused!


Better don't mess with these guys; Paolo Bernardi, Francesco Bruni and Pierluigi Mancini.


Minibus to Artecad…


Ultra rare dial for Heuer Autavia Ref.2446c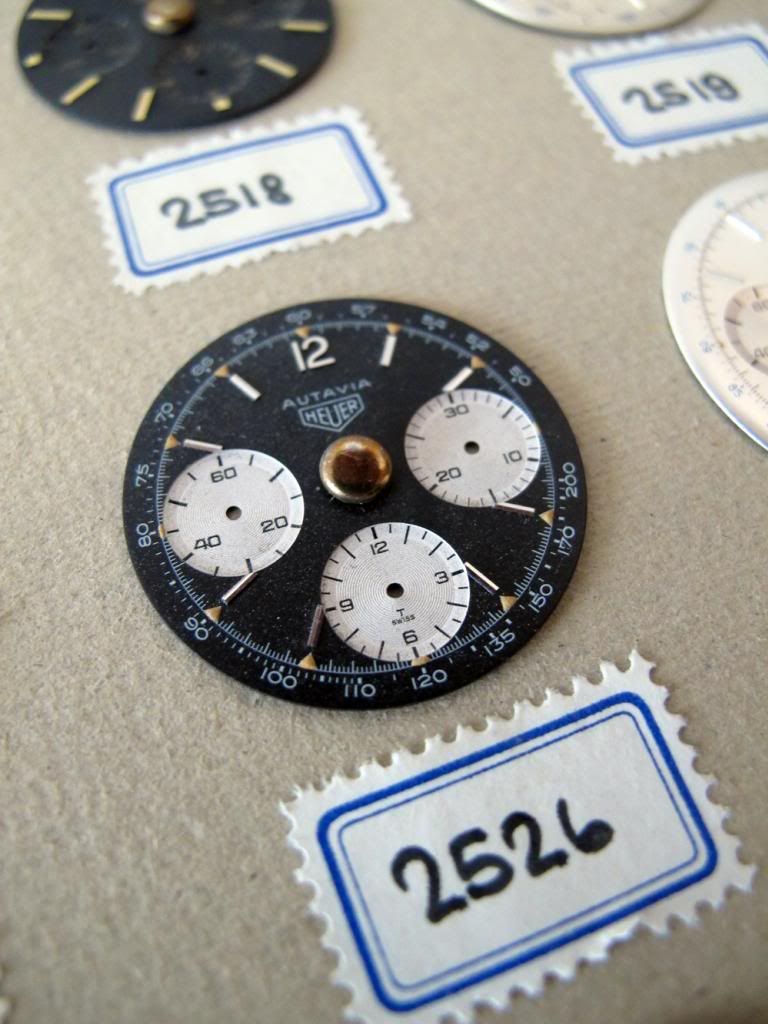 Another rare dial, for Heuer Autavia 3rd execution screwback ref.2446 with tachymeter scale.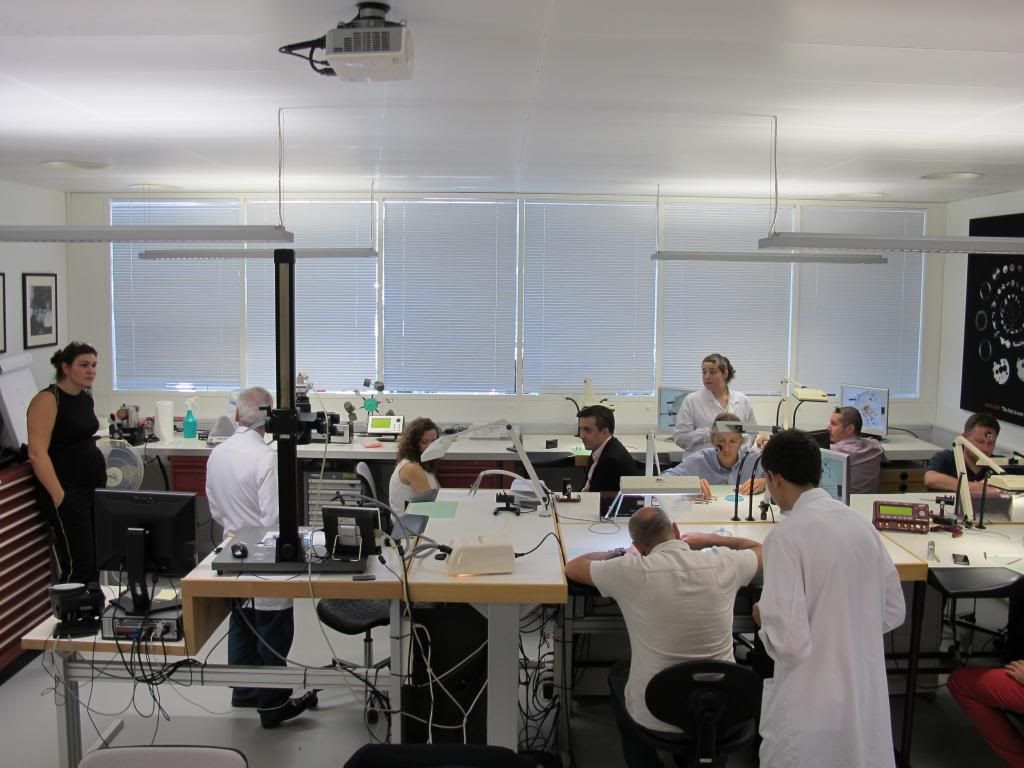 Watchmaking class at TAG Heuer headquarters.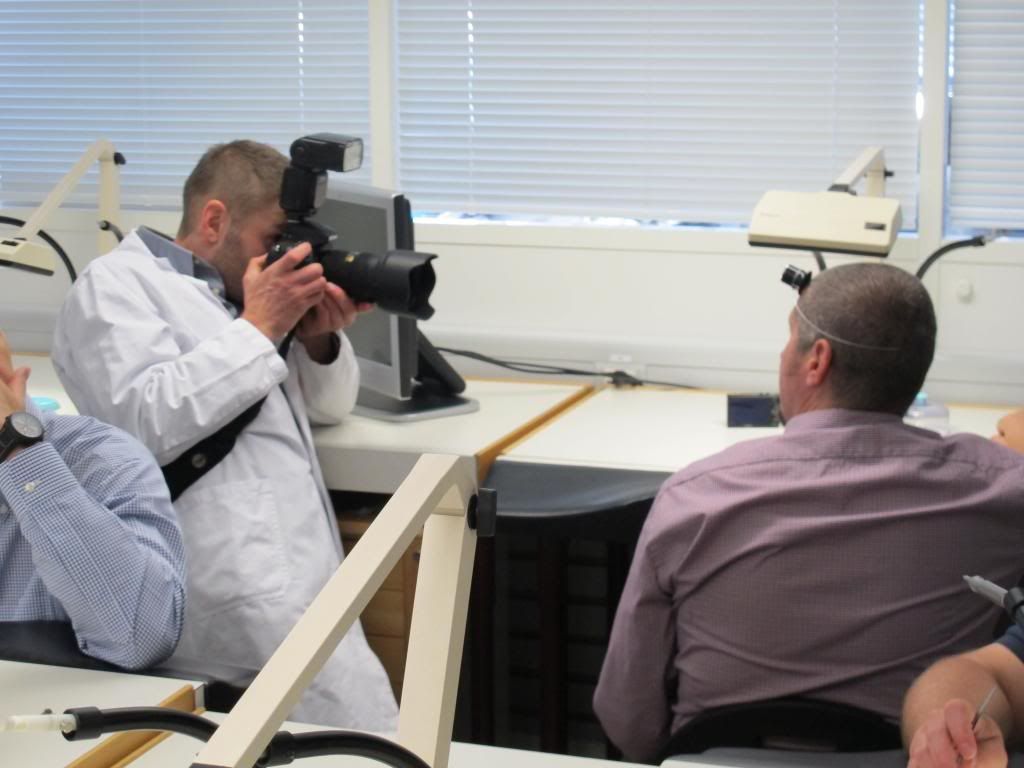 We were followed all the time by TAG Heuer professional photographer as well…


Watchmaking class at TAG Heuer headquarters.


Francesco Bruni @ work for TAG Heuer…


In the private cinema from TAG Heuer museum, commercial from "Rush" by TAG Heuer.


TAG's archives…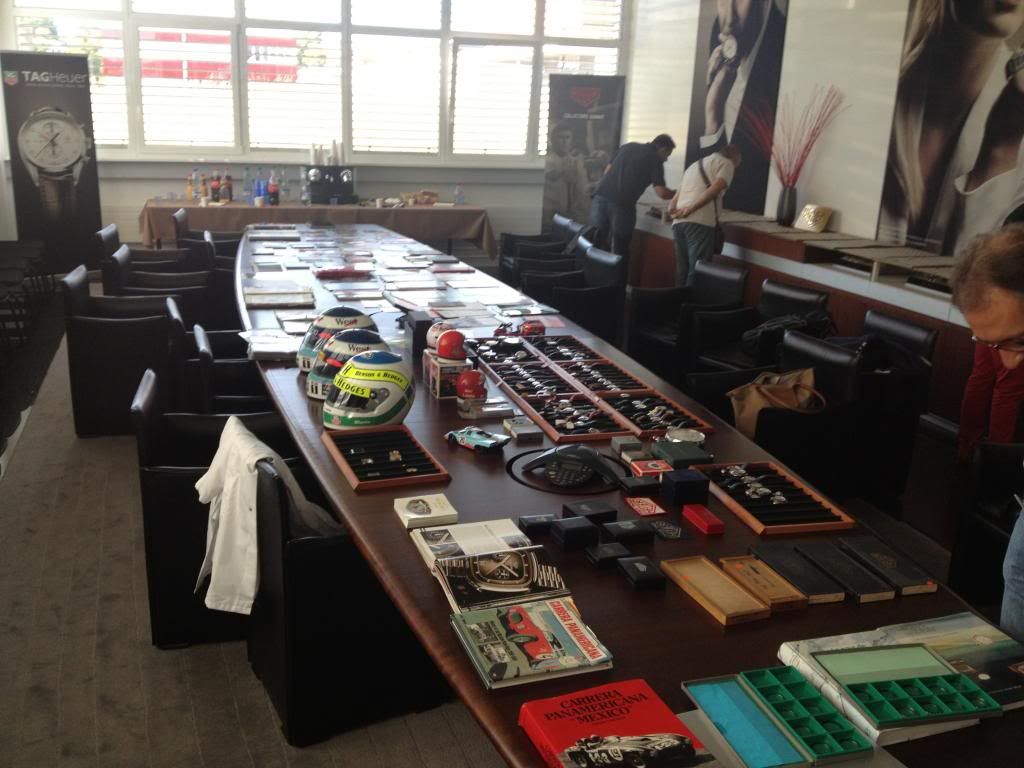 TAG's archives…


TAG's archives…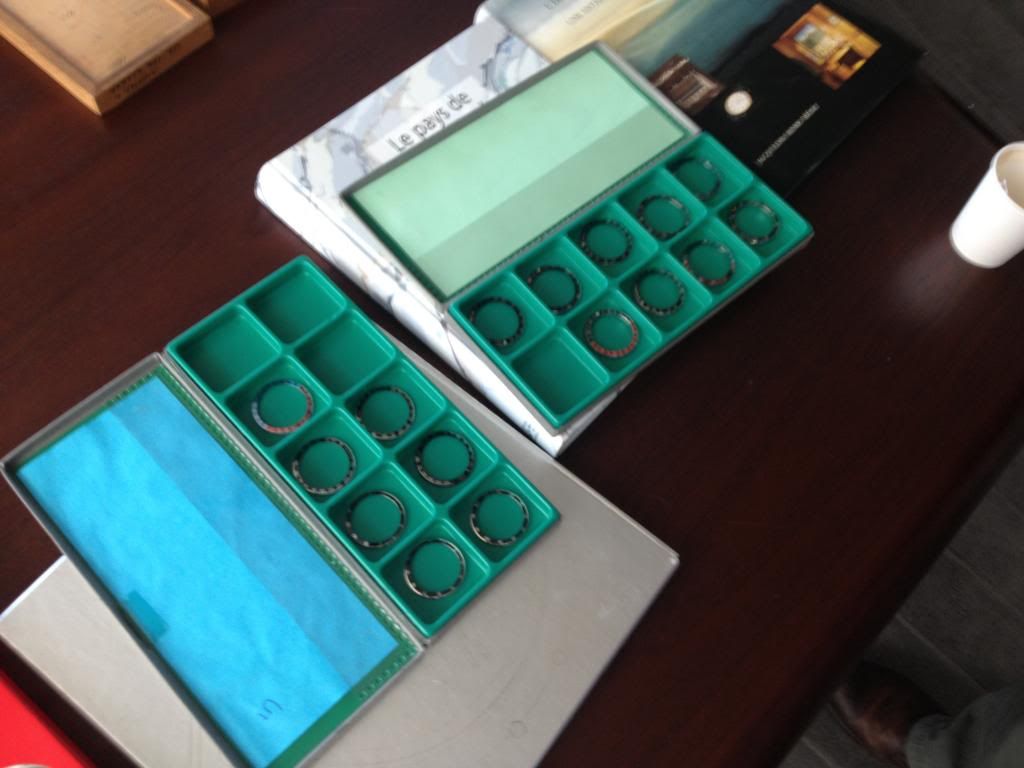 Boxes with bezels…from the archives…


Unseen before…all dials officially produced for Heuer watches…all on cardboards with internal refs. Impressive and never exposed before.

Valjoux 72 dials.

Some Valjoux 92 dials for Heuer.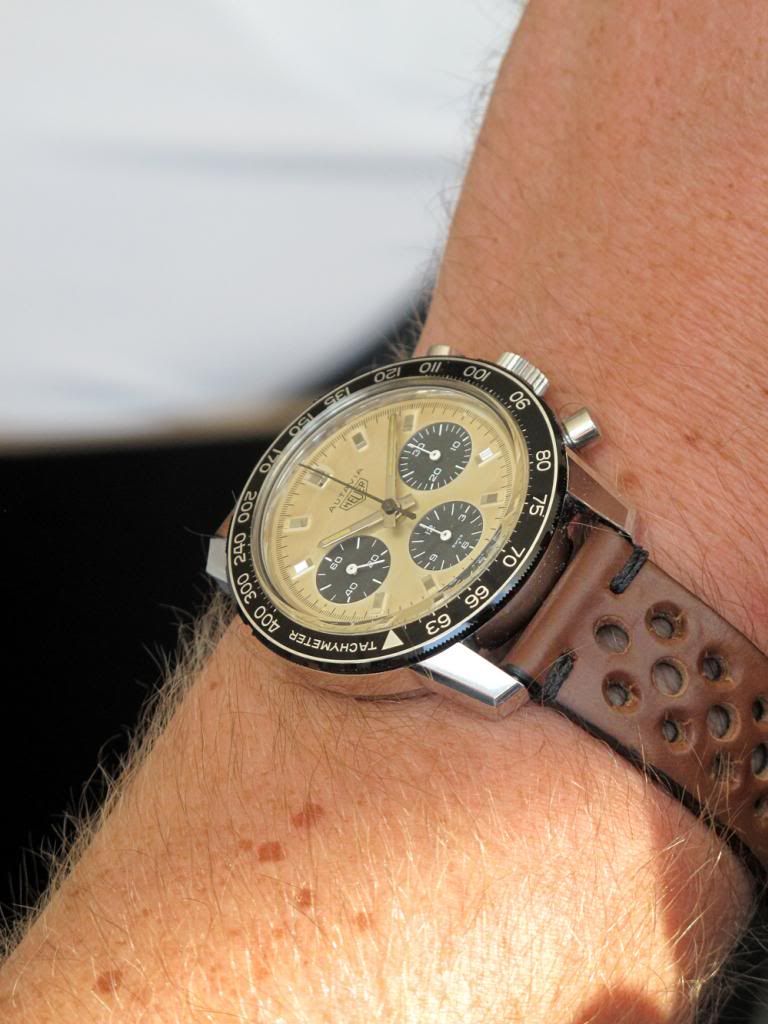 2446cSN Heuer Autavia…on the wrist!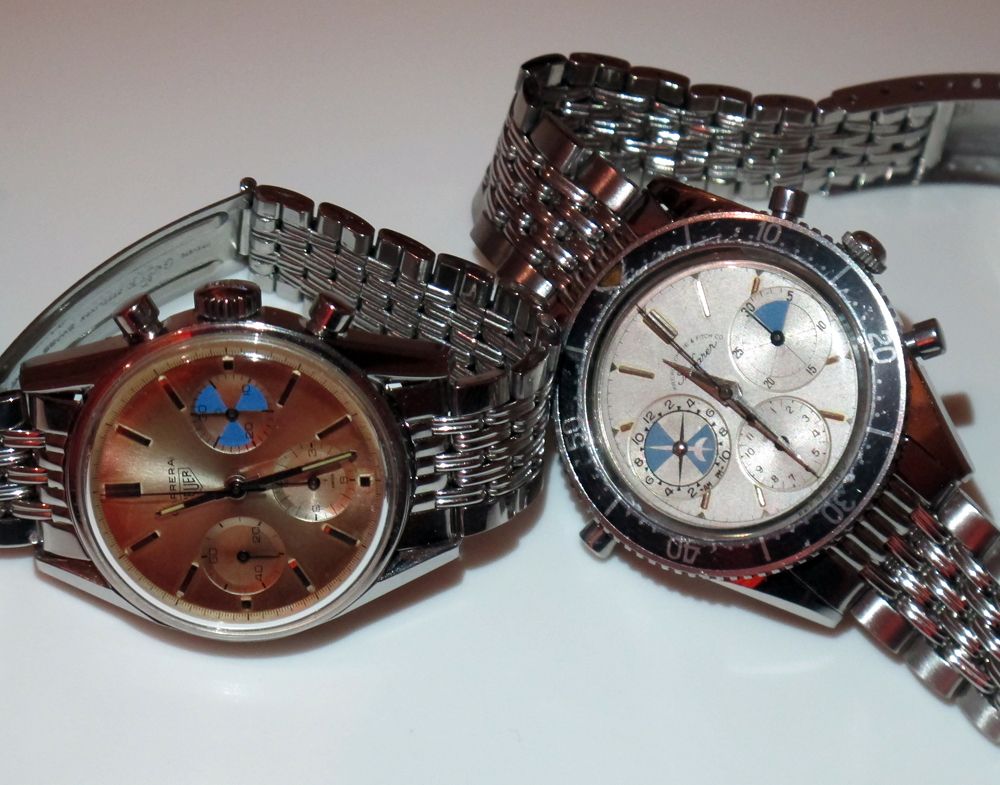 Two amazing Heuer Timepieces, the left one is Paul Gavin's Yachting Carrera with unequalled patina and presence. On the right we have Paolo Bernardi's Seafarer in first execution 2446 case.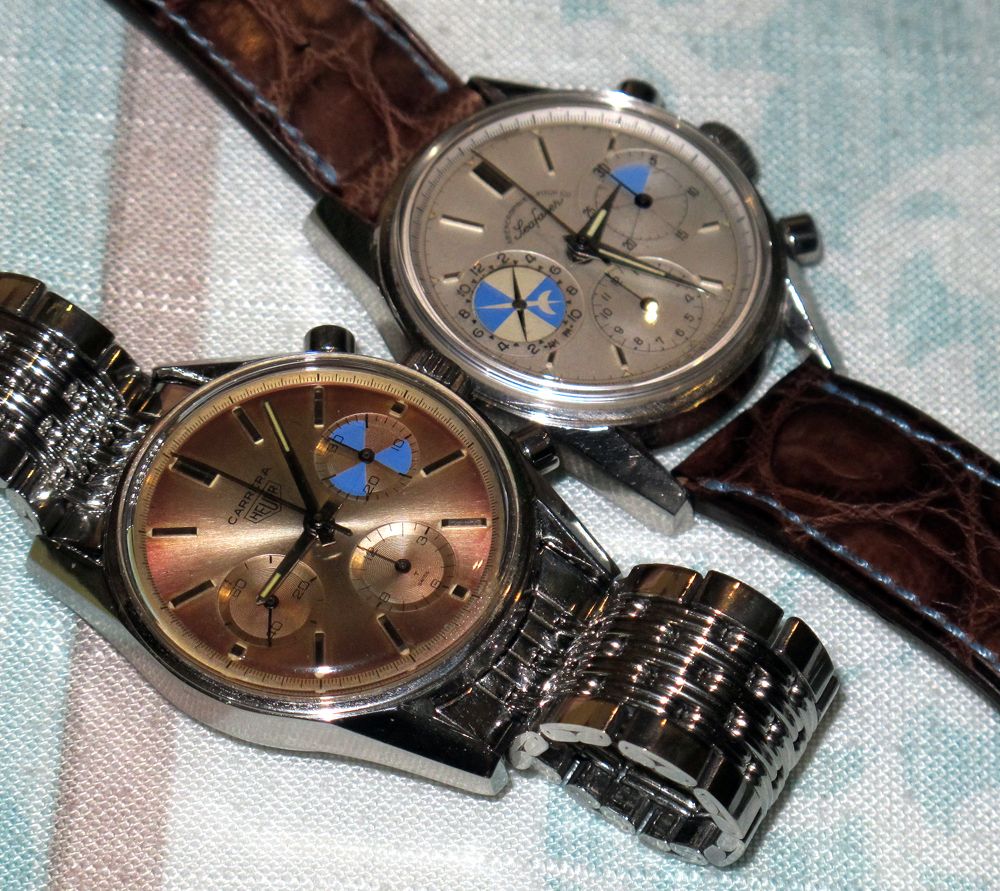 Again Paul Gavin's 2447 Carrera Yachting, this time accompanied with Laurent Bouzoulouk's Carrera Seafarer.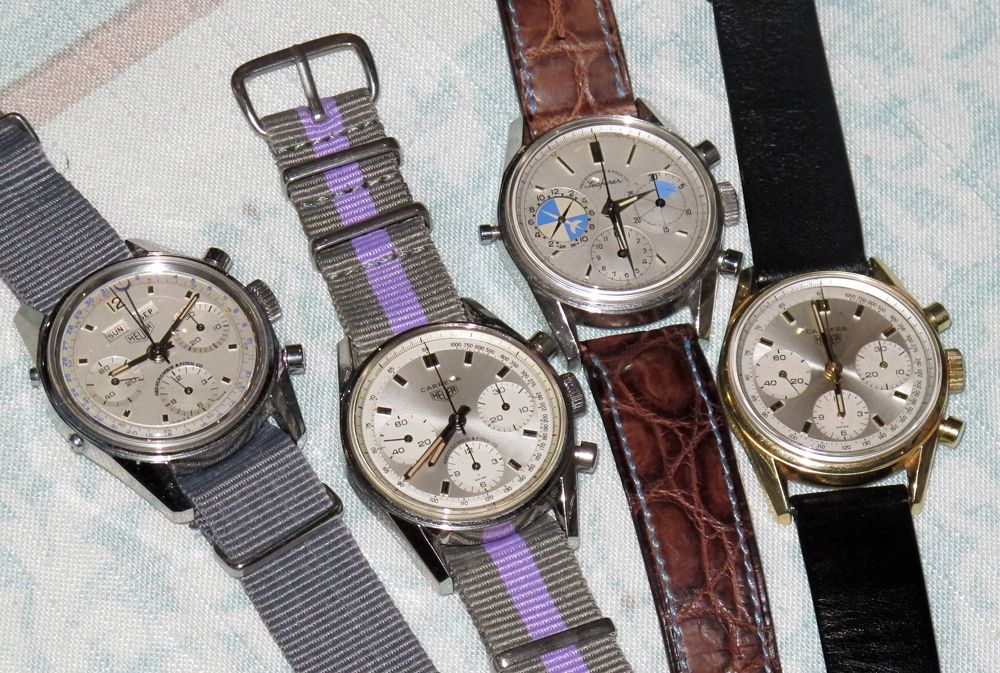 Timeless Classics.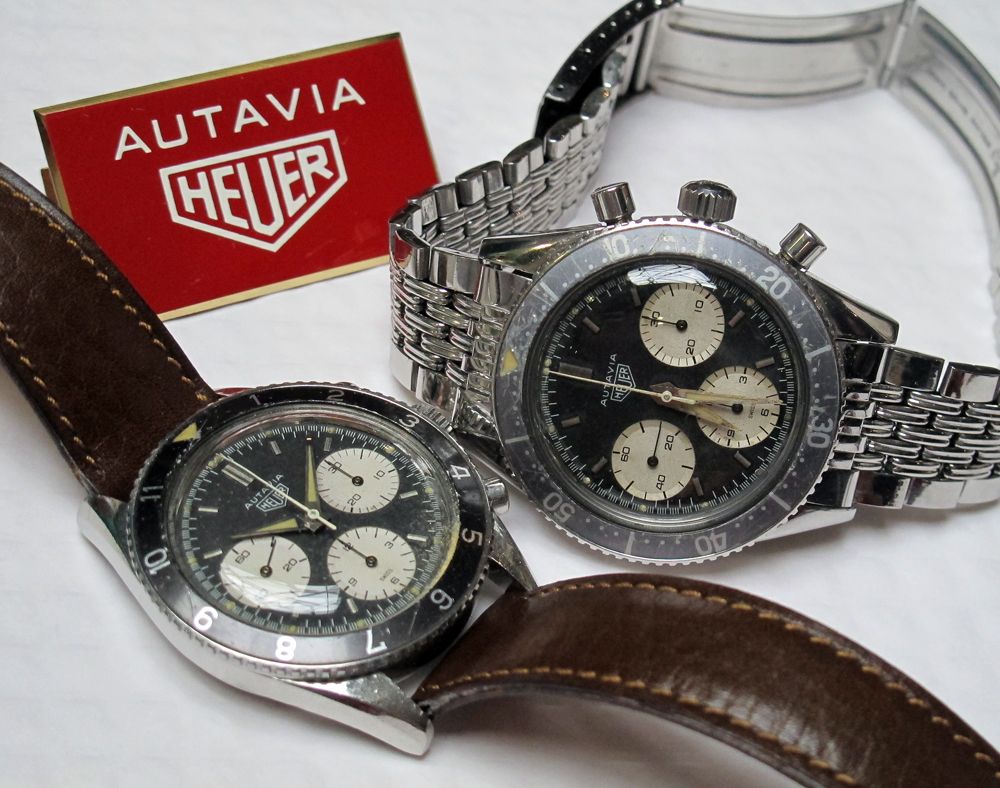 Two of the same but different. Heuer Autavia Ref.2446 2nd execution.


Heuer Autavia Ref.11063 "Kenian Air Force".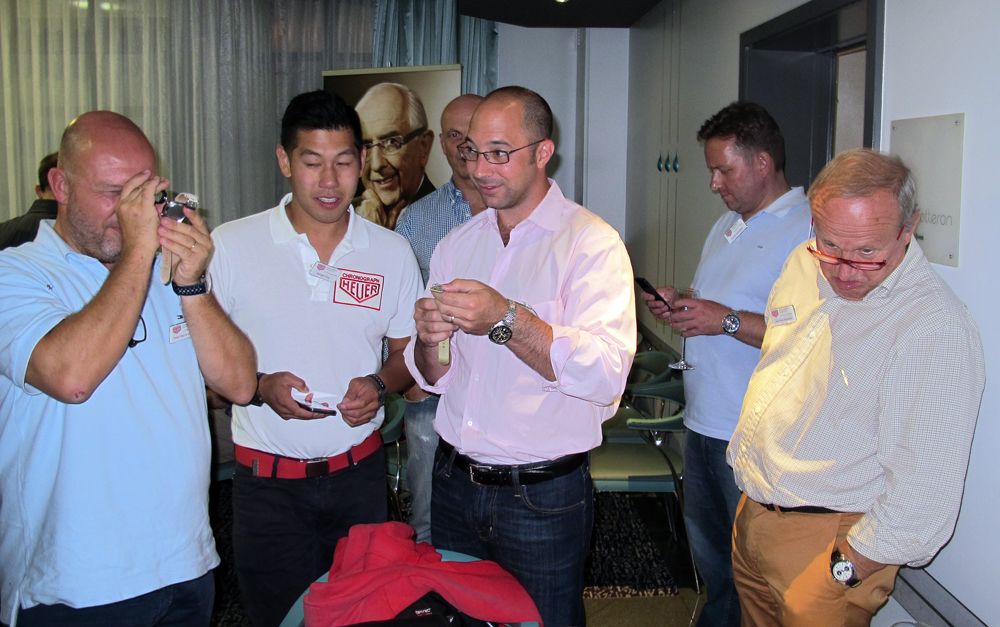 From left to right; Rafael Gago De La Mata, Morgan King, Lanny Epperson and Jean-Pierre Magalhaes. In the back we see the guy with the smartphone checking whether he won that ebay auction or not…Henrik Schreiber.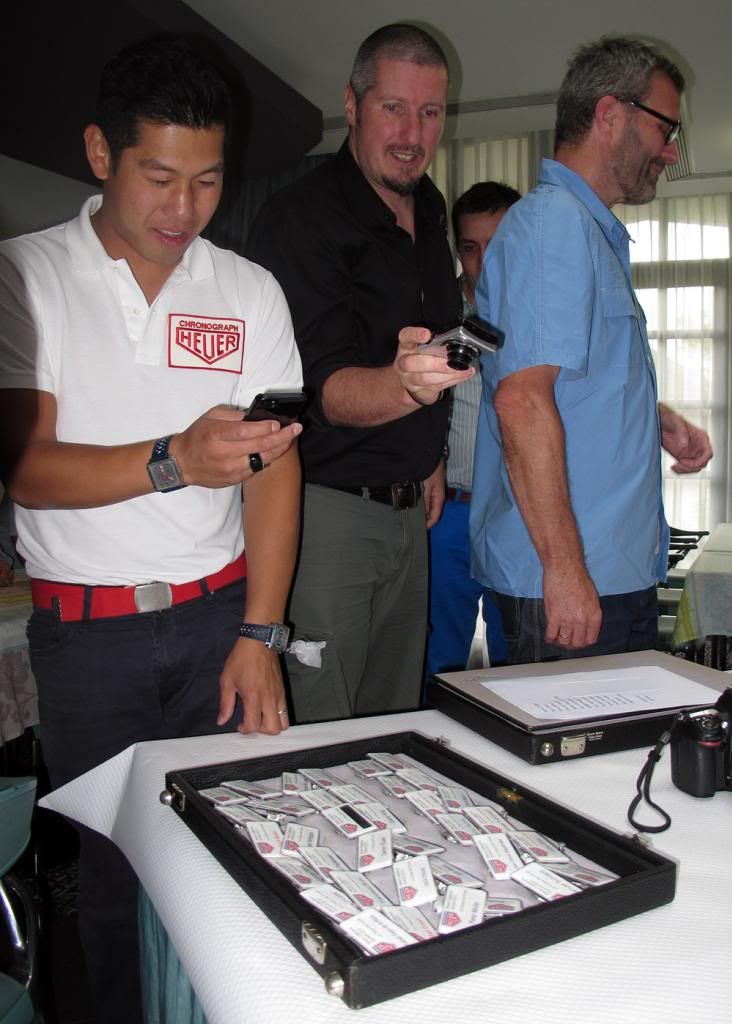 Morgan King, Darren Stuart and Peter Moller.


Jan Pedersen and Ron Henselmans.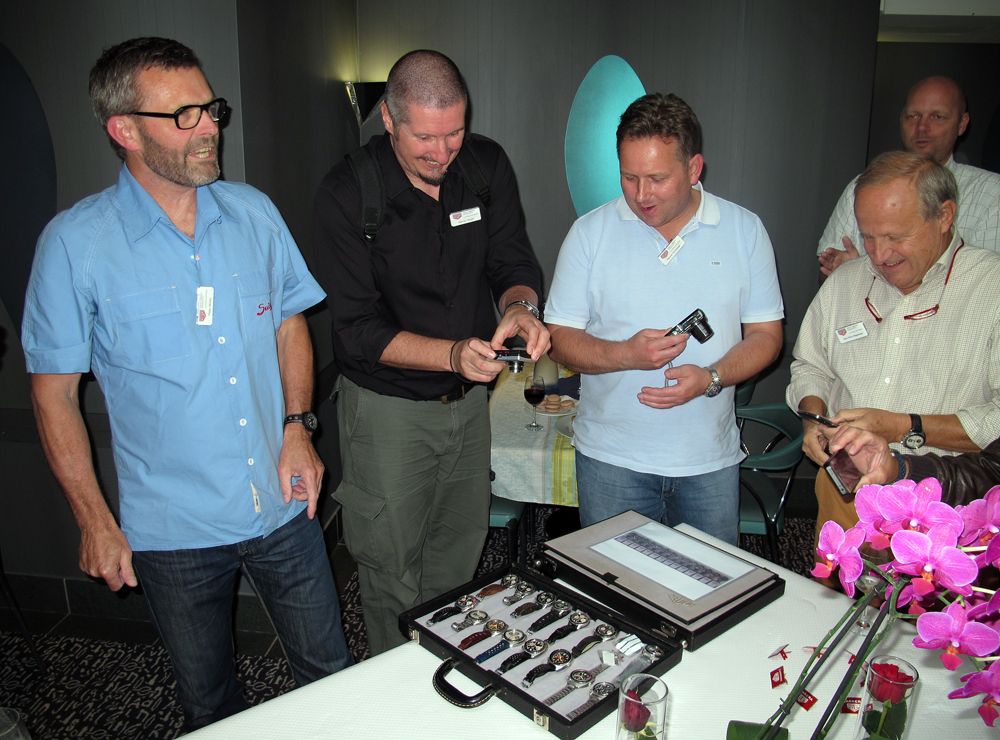 Peter Moller explaining his collection, Darren Stuart, Henrik Schreiber and Jean-Pierre Magalhaes.


This…is not likely to happen soon again.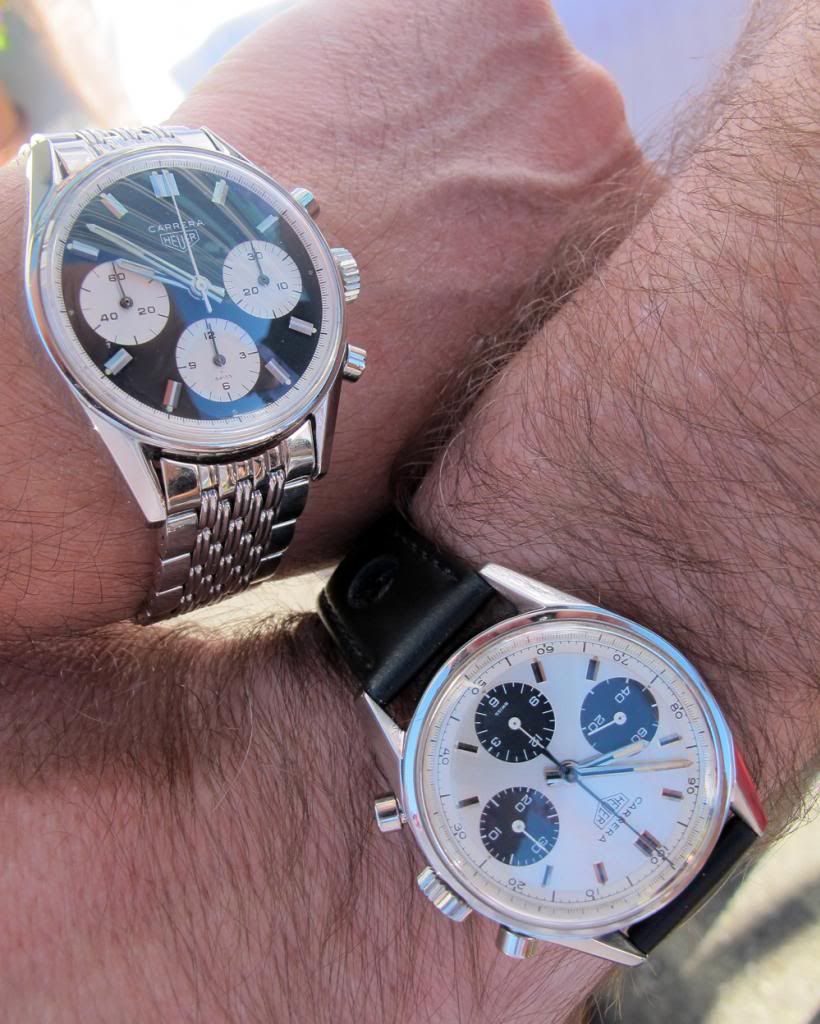 Panda and inverse-Panda…or inverse-Panda and Panda…Mark Moss, please help us out!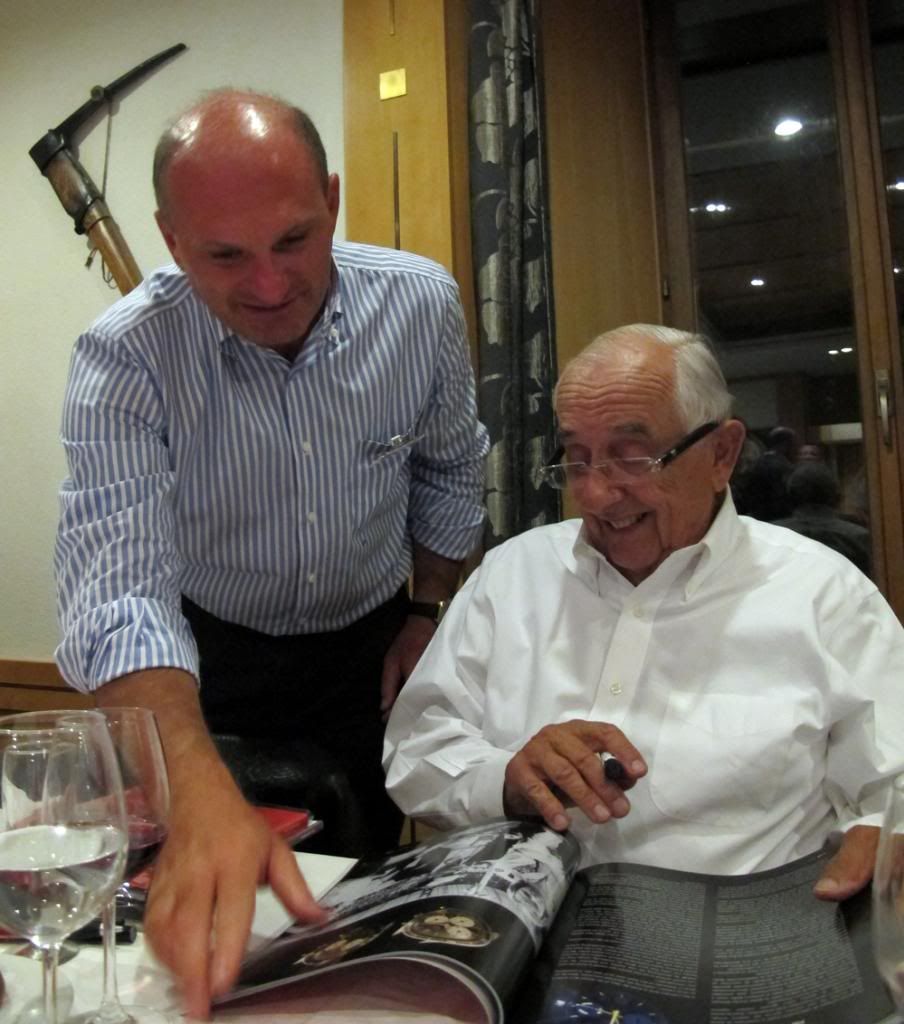 Paolo Bernardi having his book signed by Jack W.Heuer.


Heuer Carrera Ref.1158 – Club! Apparently quite a "common" watch. Top row; Michael Wirthgen, Mick Tock, Laurent, Bouzoulouk and Abel Court. Bottom row; Shaun Wainstein, Jasper Bitter and Paolo Bernardi.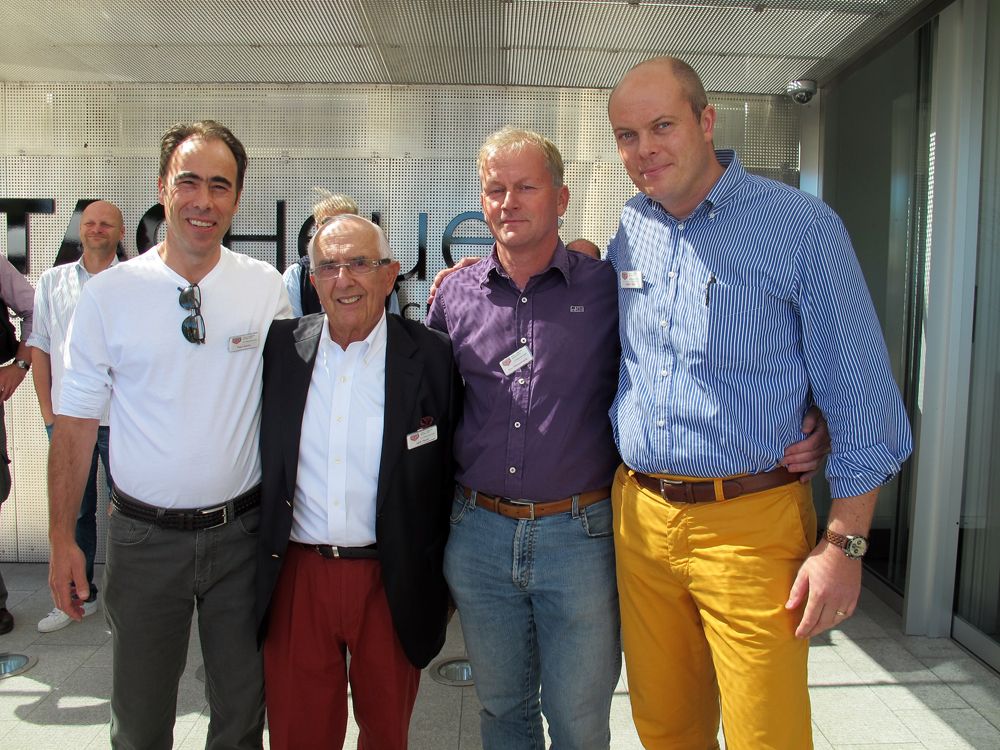 Our legend Jack W.Heuer togehter with the organizing trio; Paul Gavin, Ron Henselmans and Abel Court.