We are in the process of offering some real vintage Zodiac watch gems, including a rare Zodiac signed Beads of Rice bracelet, Zodiac JB Champion Sea Wolf bracelet, Zodiac dress watch JB Champion bracelets in steel and pink gold, and several NSA Zodiac signed NOS braceles. We are also selling some of the most rare Zodiac vintage watches you can find, including a Zodia-Chron Valjoux 72 chronograph and two ultra-rare Zodiac watches: the first two prototypes of the Sea Wolf from the 1950s including one before Zodiac badged the watch the Sea Wolf. Email billmahoney@aol.com for more details.
First up is this full-length Zodiac JB Champion bracelet to either the 1970s Super SeaWolf or the SSW Valjoux 72 chronograph.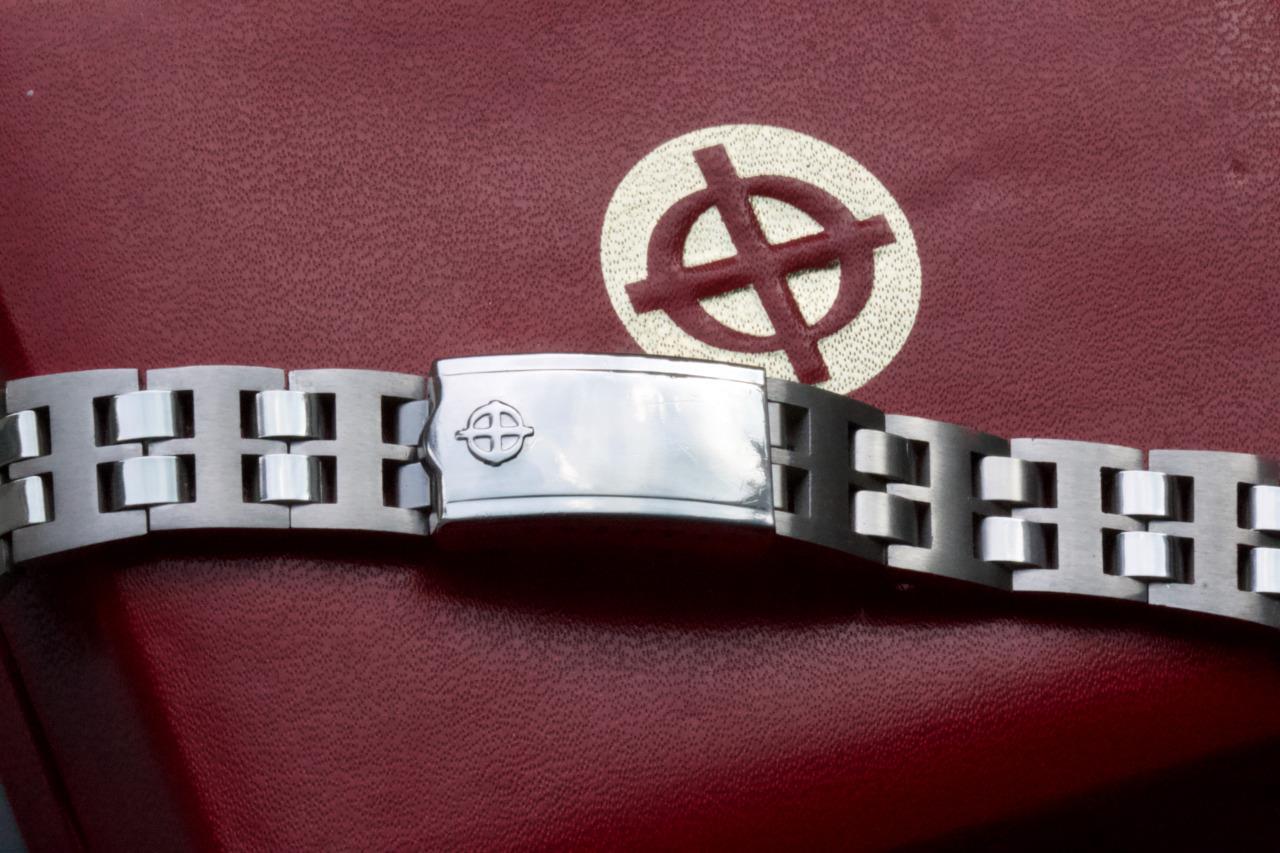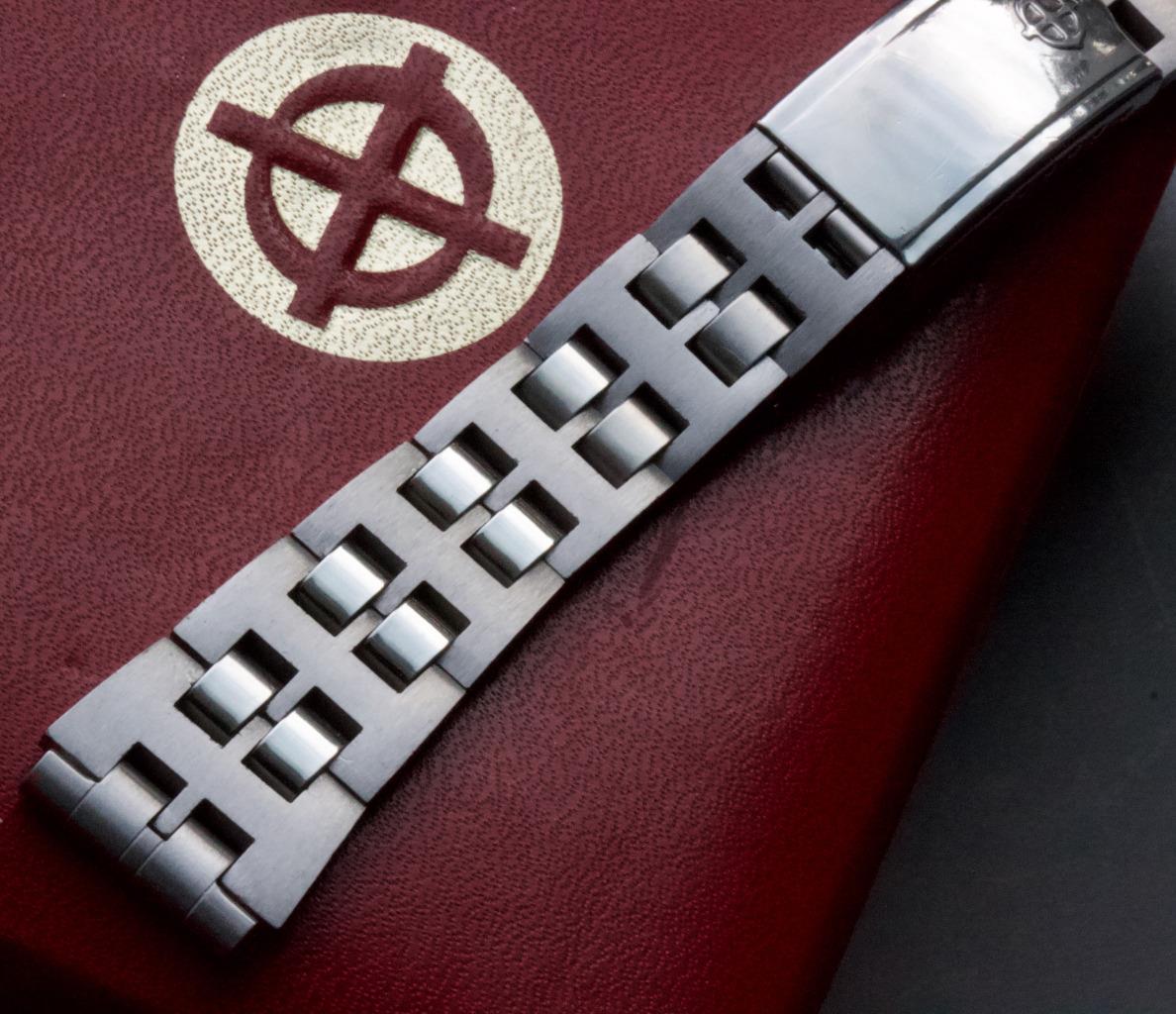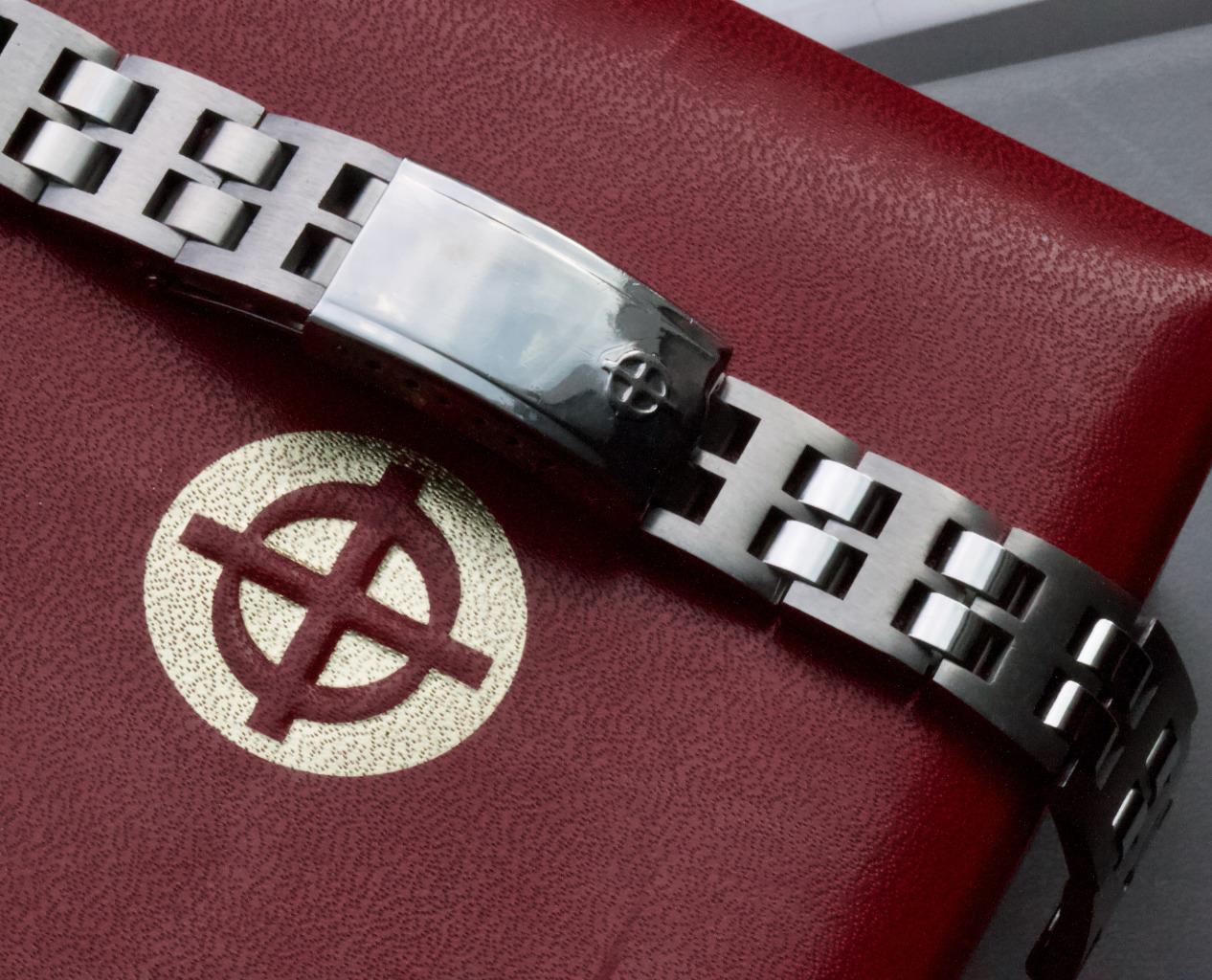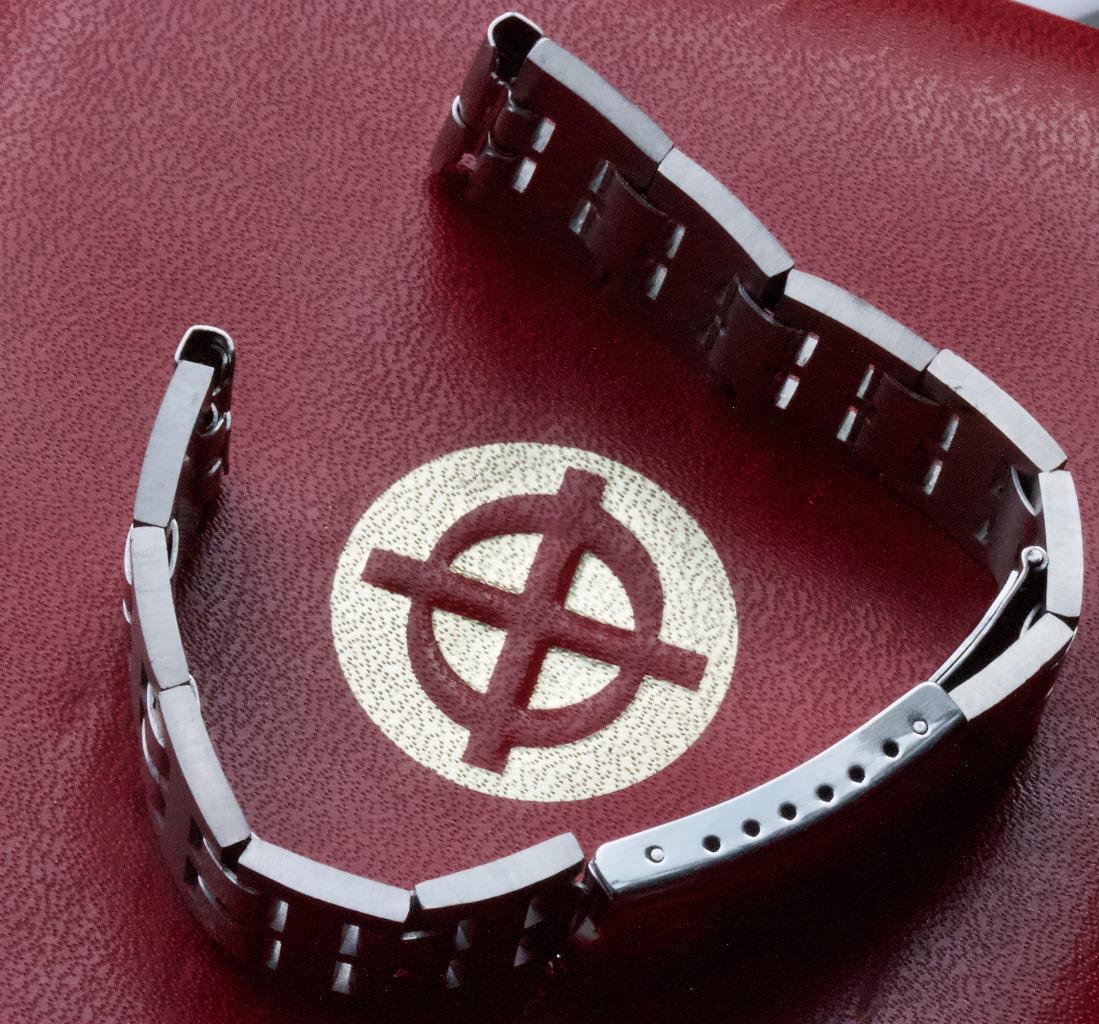 Finding good steel bands to fit the large size of your 1970s vintage Zodiac Super Sea Wolf vintage dive watch model or Super Seawolf Valjoux 72 chronograph is very difficult. Many skinny bracelets simply don't work with your large watch. Here is the original band: a Zodiac signed flared links JB Champion USA bracelet with the 19mm ends. This one has striking polished center links matching the polished clasp. Lightly used bracelet with just a few marks on it. Has been detailed and ultrasonically cleaned. The pictures show reflections, not flaws. With links that gradually flare out to 21.4mm wide just before the end pieces to transition well to the large head of the Zodiac Super Sea Wolf perfectly. No other bracelet option will be quite the same on your Super Sea Wolf. Don't miss this chance; what you pay dramatically increases the value of your watch by completing it with an original bracelet.
Generous length band, which is difficult to find in these original Zodiac bracelets that are often missing links. This one is 6 1/2 inches long (16.5cm) and you can adjust the length in the clasp to make it shorter and also remove any link. If you need it to be a bit longer, we have extra original links in stock and we can install them for you before shipping; message us for a quote before you bid. Signed on the back of the clasp JB Champion Stainless Steel USA.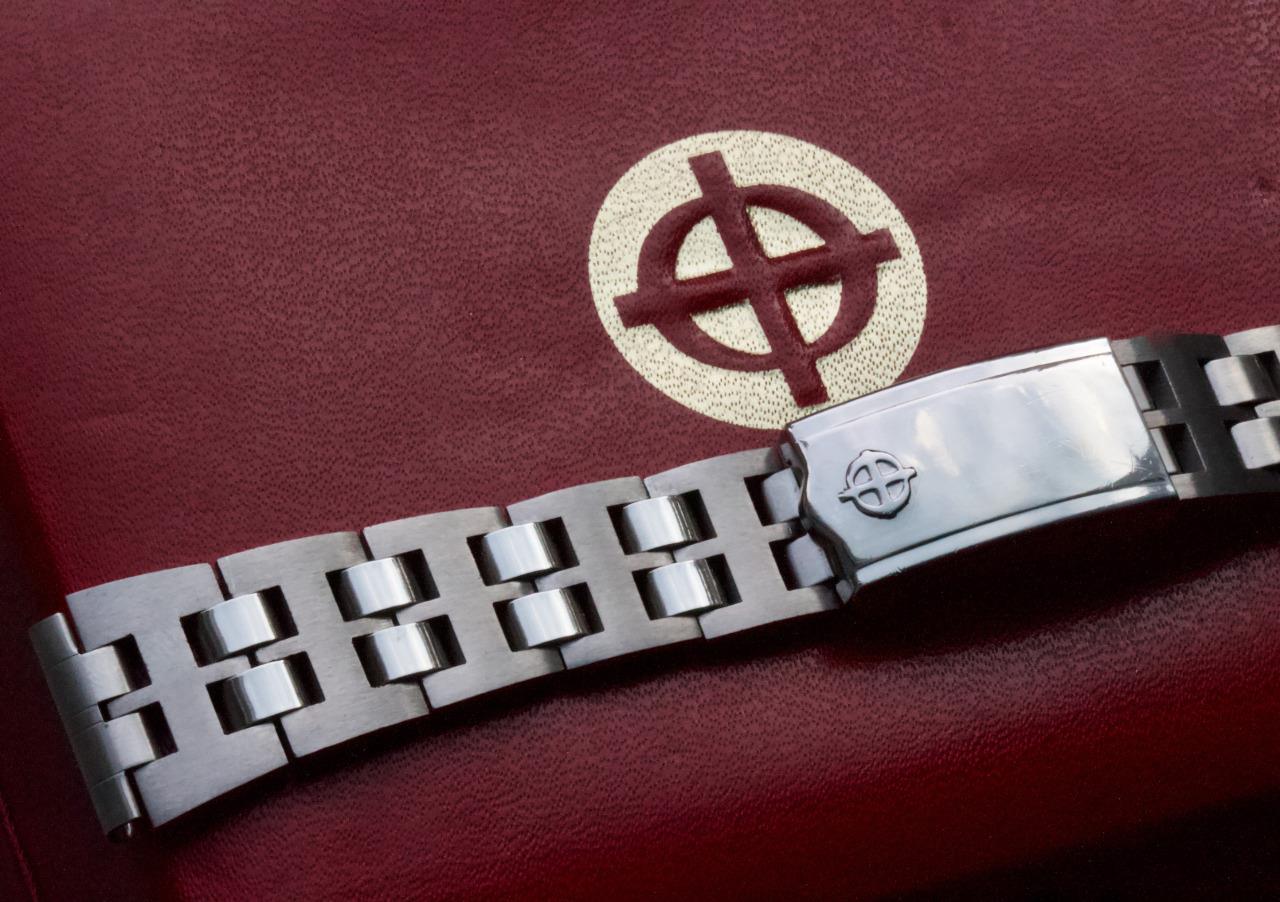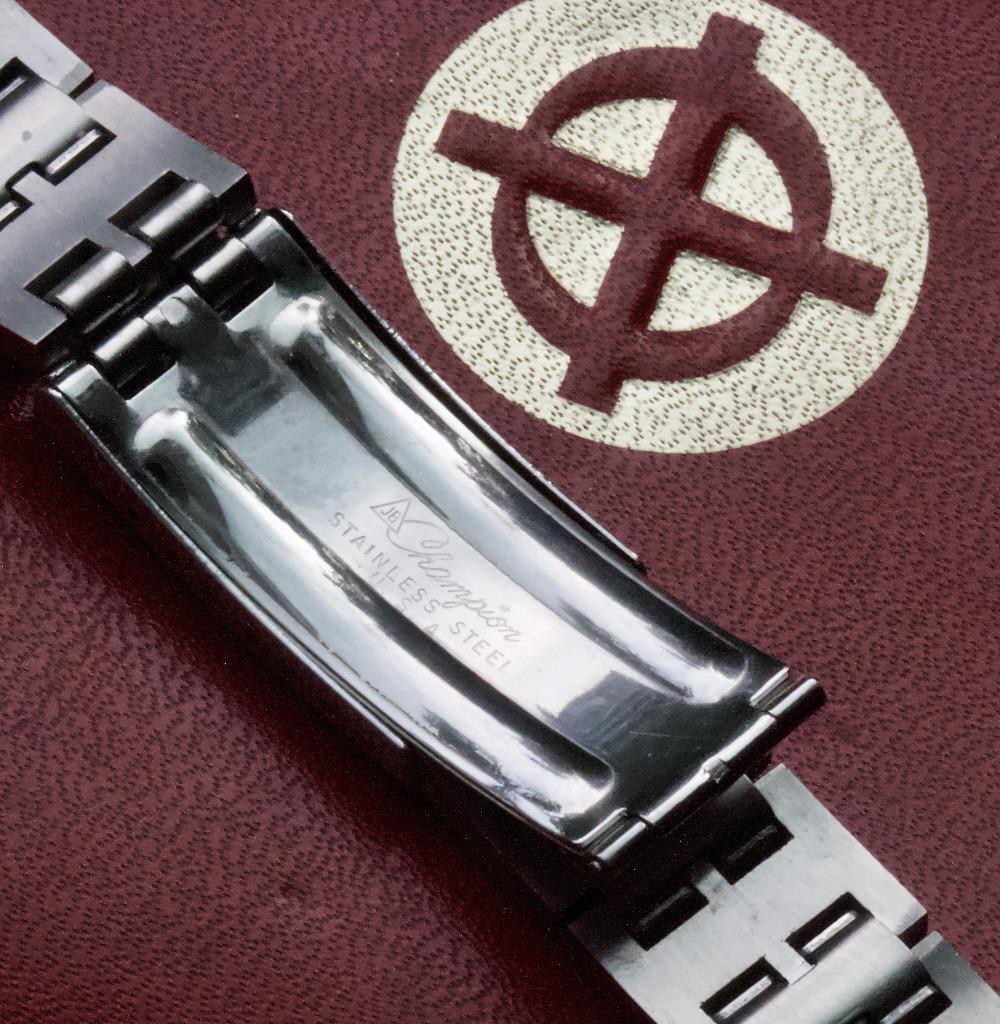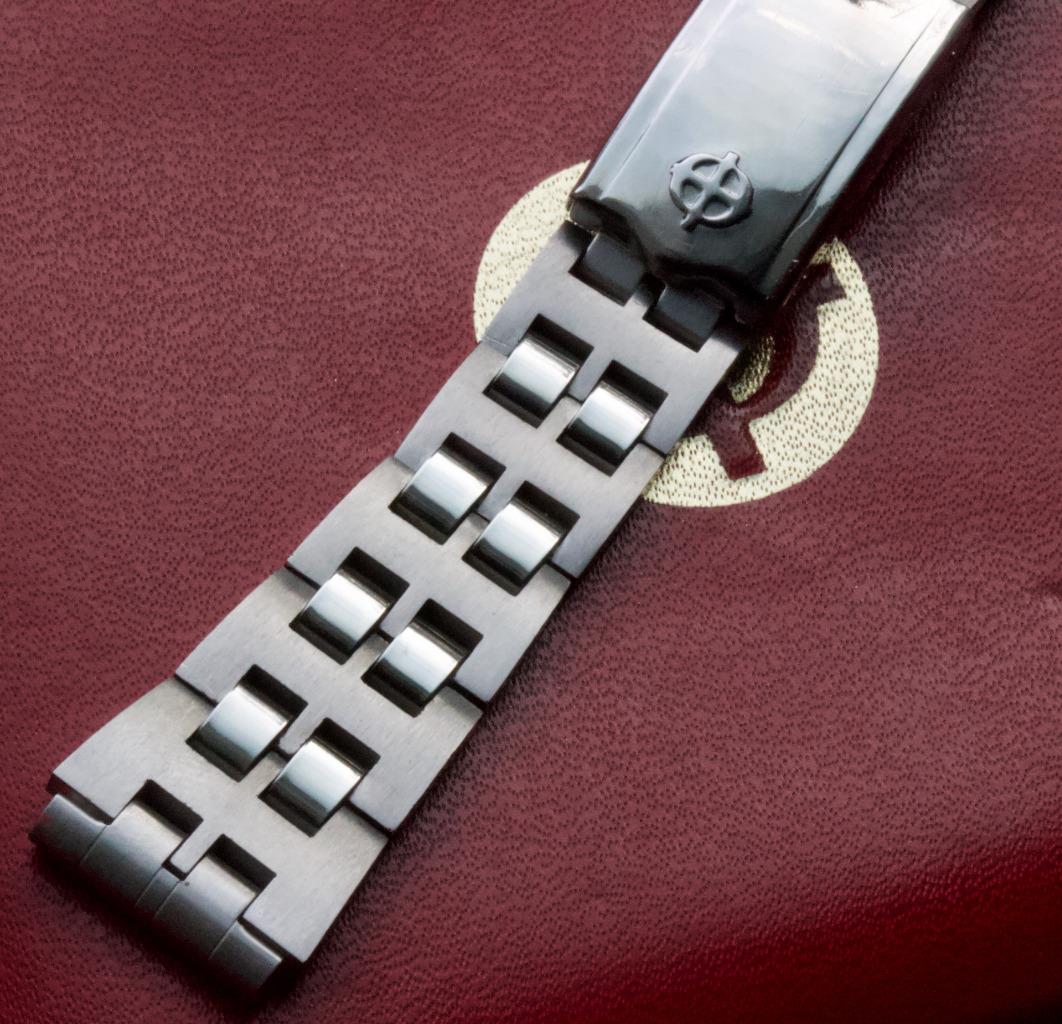 Price is $450.
SHIPPING: U.S. shipping with tracking is $7.99. International buyers pay $80 for Express to arrive in 3-4 days.
PAYPAL or QUESTIONS to billmahoney@aol.com
Thanks - Bill (Squinky)
Squinky.com