These are all 60-year-old vintage bands that exist as New Old Stock from the 1960s. There is sort of no point objecting to these as elephant trade, since they are old stock made legally during a time gone by and, if anything, take away from any market for newly made items from elephant.
Certain watch collectors are very fond of Genuine African Elephant watchbands because every one is unique with a different highly-textured skin pattern and they are incredibly durable. These are JB Champion USA new old stock bands from the 1960s. They're great to wear because they come with JB's famous sliding clasp mechanism that allows you to adjust the tension easily. Plus, they are long enough for even the largest wrists and it's easy to adjust these or even trim them as shown to fit small wrists. Each one comes perfectly preserved like a little time capsule in the original plastic box shown. Price is $175.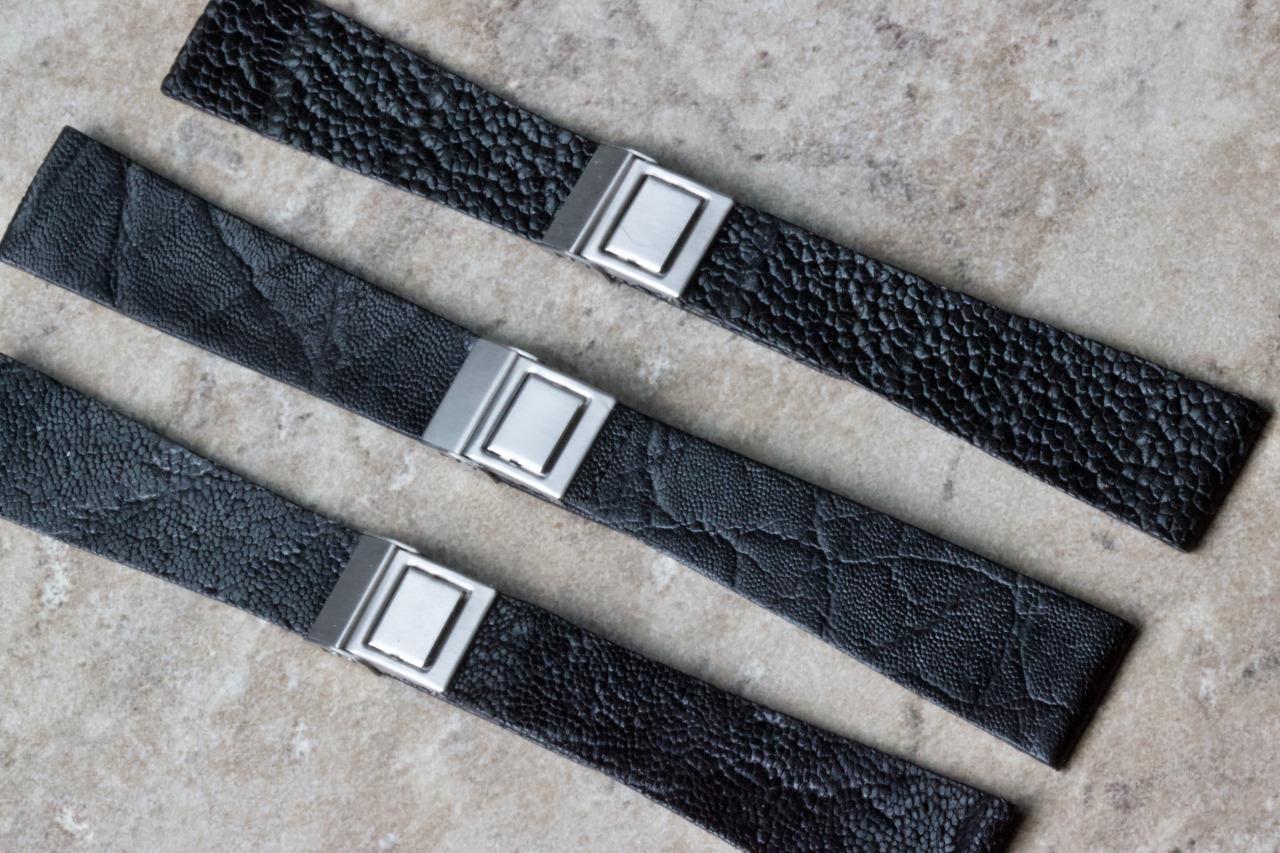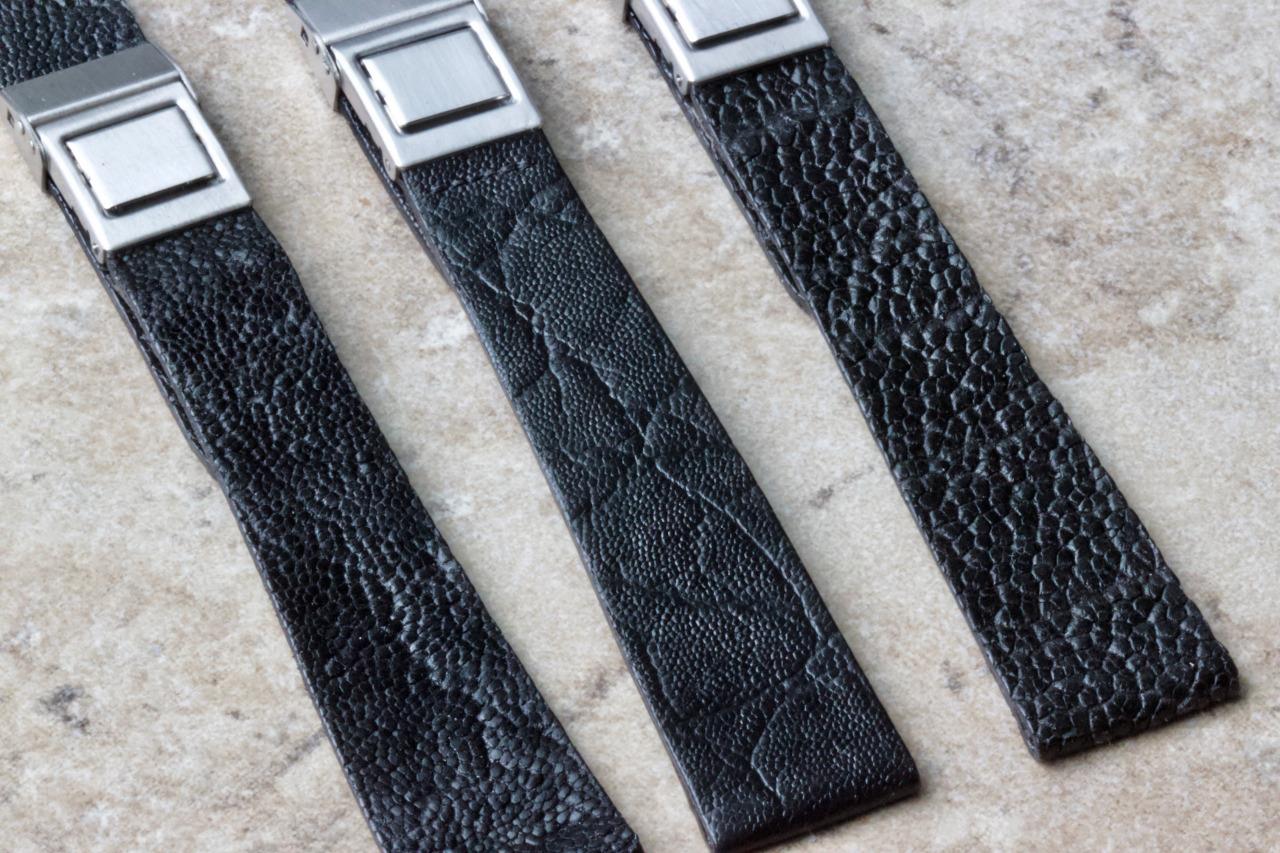 Available in 11/16 or 3/4 inches (equivalent to 17.3mm-18mm or 19mm) in black or dark brown, with steel or yellow gold-plated clasps. Email [email]billmahoney@aol.com[/email] for more sizing information and photos.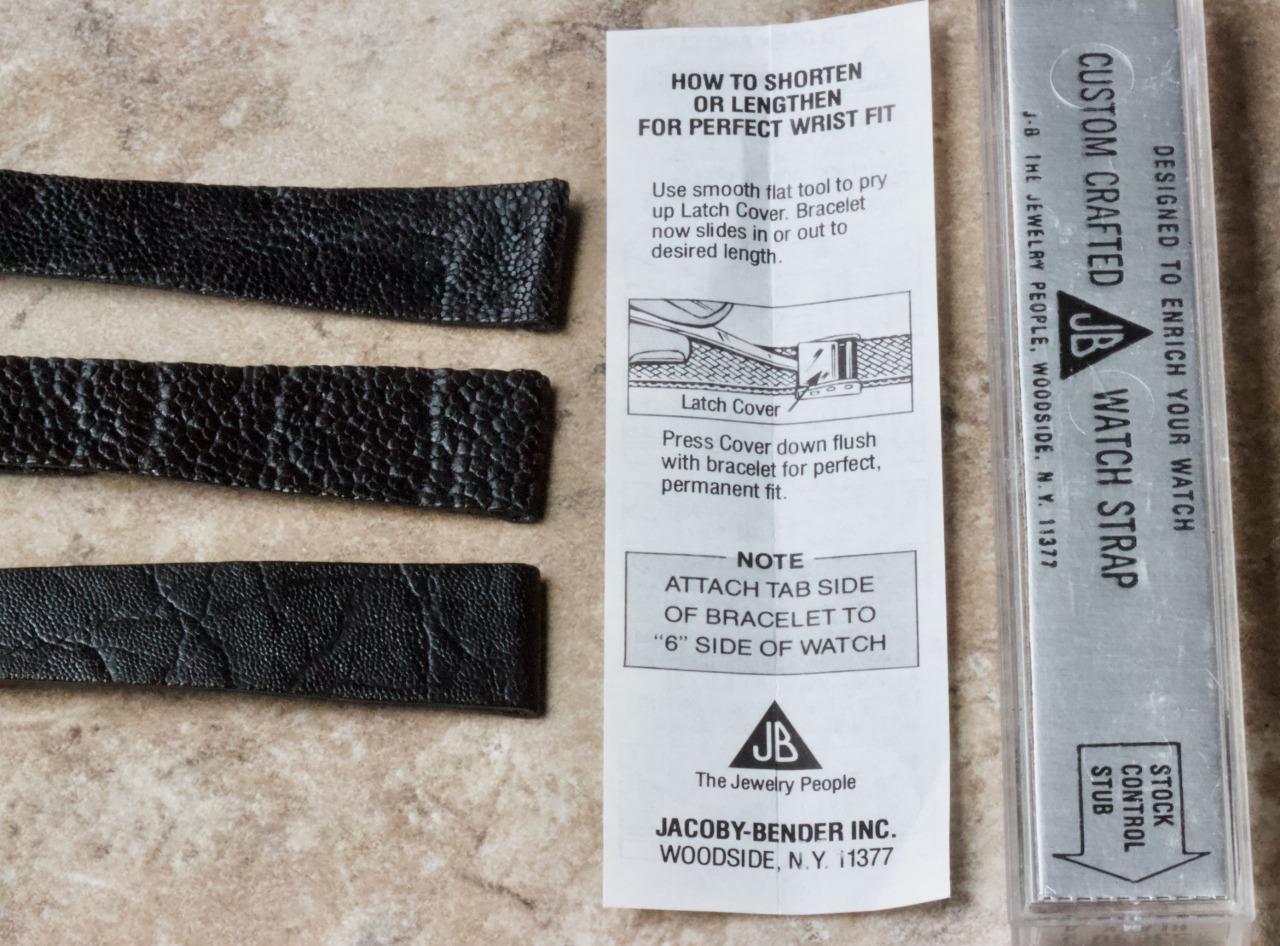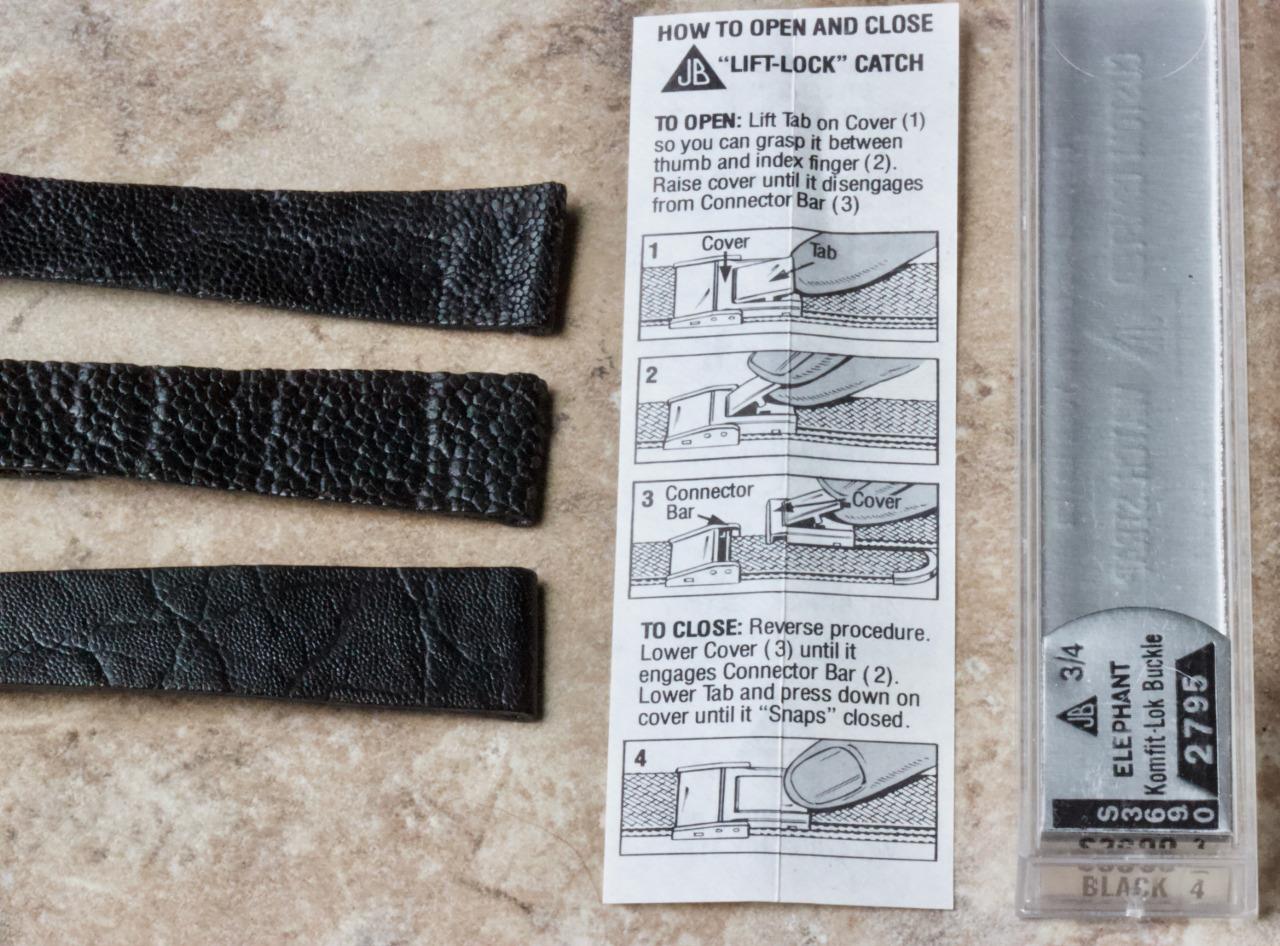 I also have just one of these fantastic sand-colored JB Champion Long Genuine South African Elephant bands to fit someone with a larger wrist, also vintage 1960s NEW OLD STOCK. It's a 3/4 that measures 19.8mm but could be fit on a 19mm or 20mm lugs watch. Shown in two different lighting settings, one warm and one cool. Price is $225.
PAYPAL or QUESTIONS to billmahoney@aol.com
Shipping is $6.99 in the USA or $13.99 via Priority. International buyers email for a shipping quote.
Thanks for looking, Bill (Squinky)
Squinky.com
Check out our Long Vintage Bands and Exotic Skin sections for more rare vintage watch straps. Most of these are unique items purchased from vintage NOS stock many years ago. We specialize in selling 100s of Exotic Skin watch bands made of genuine crocodile alligator shark caribou zebu bison deerskin water bison ostrich skin wild boar snakeskin sheepskin buffalo goat skin lizard camel and other Exotic Skins.