We've all seen the pictures of that simple, flat black band alternative listed in the original catalog and magazine ads for vintage Heuer chronographs. Here's a 22mm black vintage band in high-quality goatskin, tapered just right so it takes a 16mm Heuer buckle. Has the single thick vintage strap hold-down keeper.
This is the highly textured version: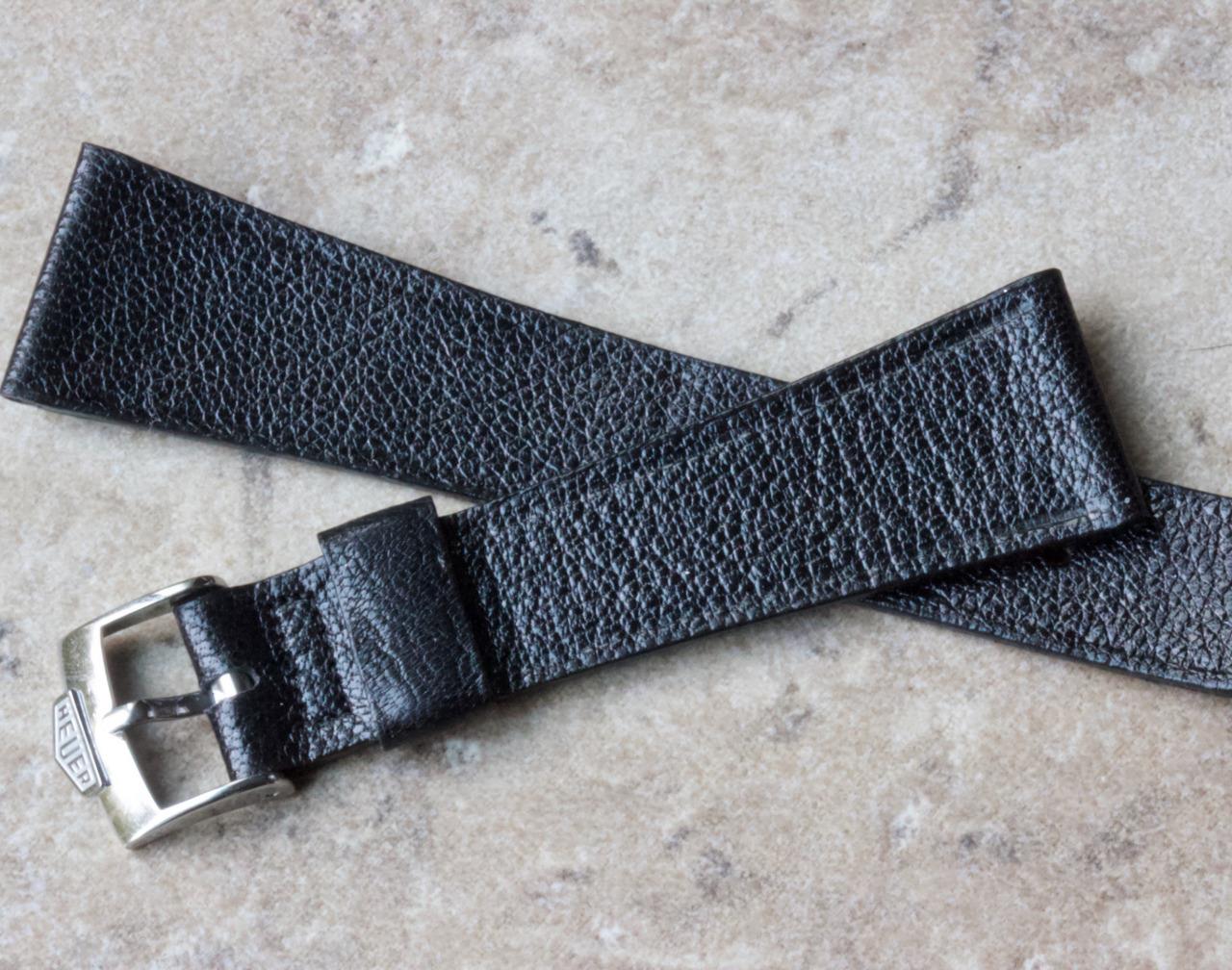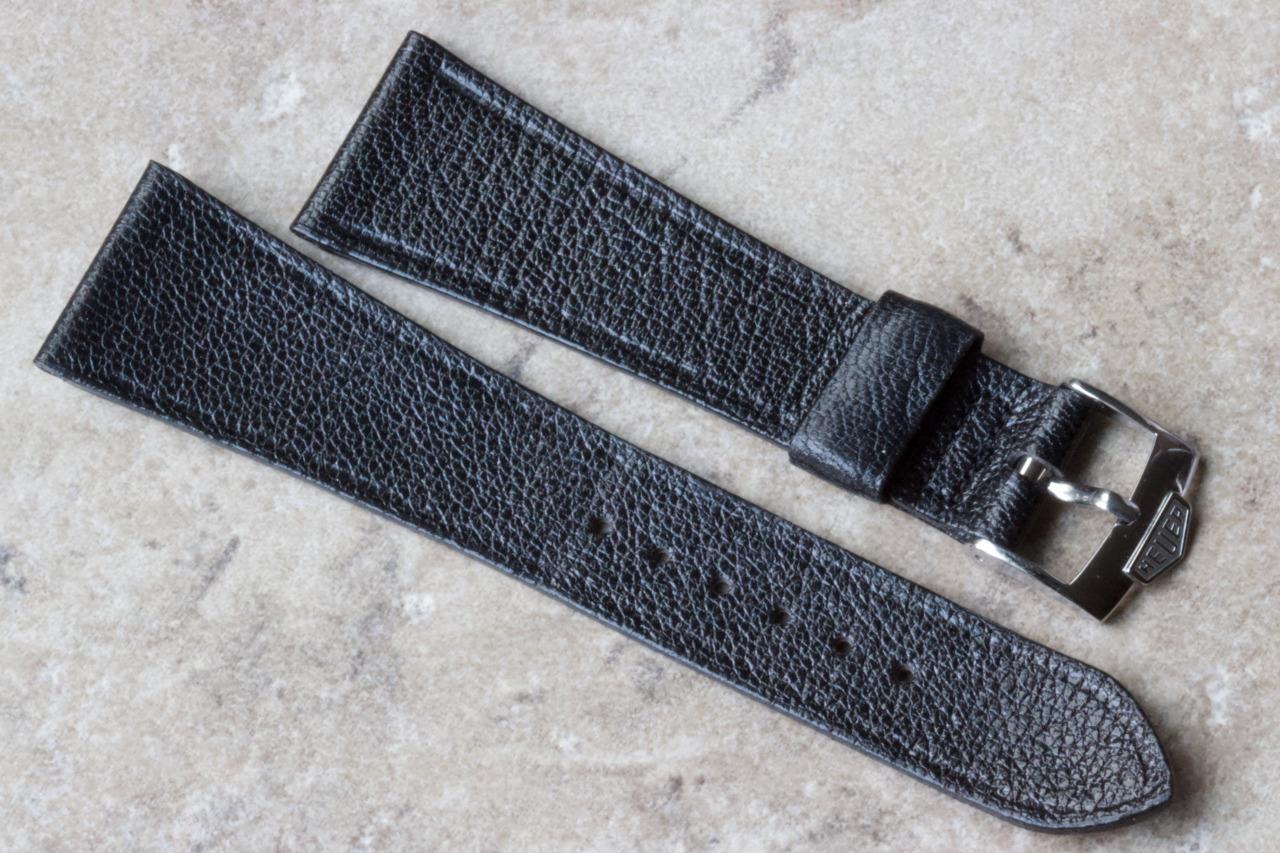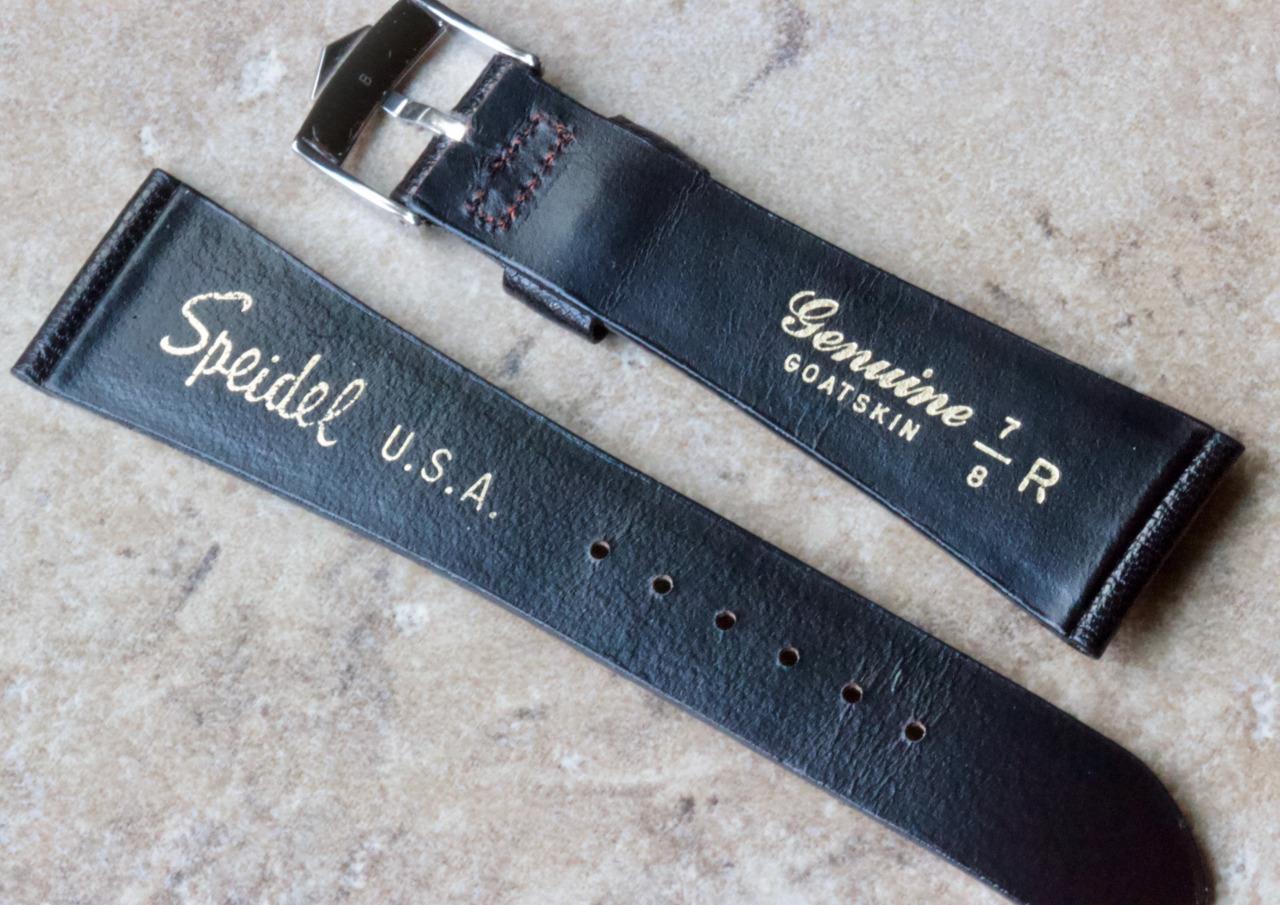 This is the more smooth finish version: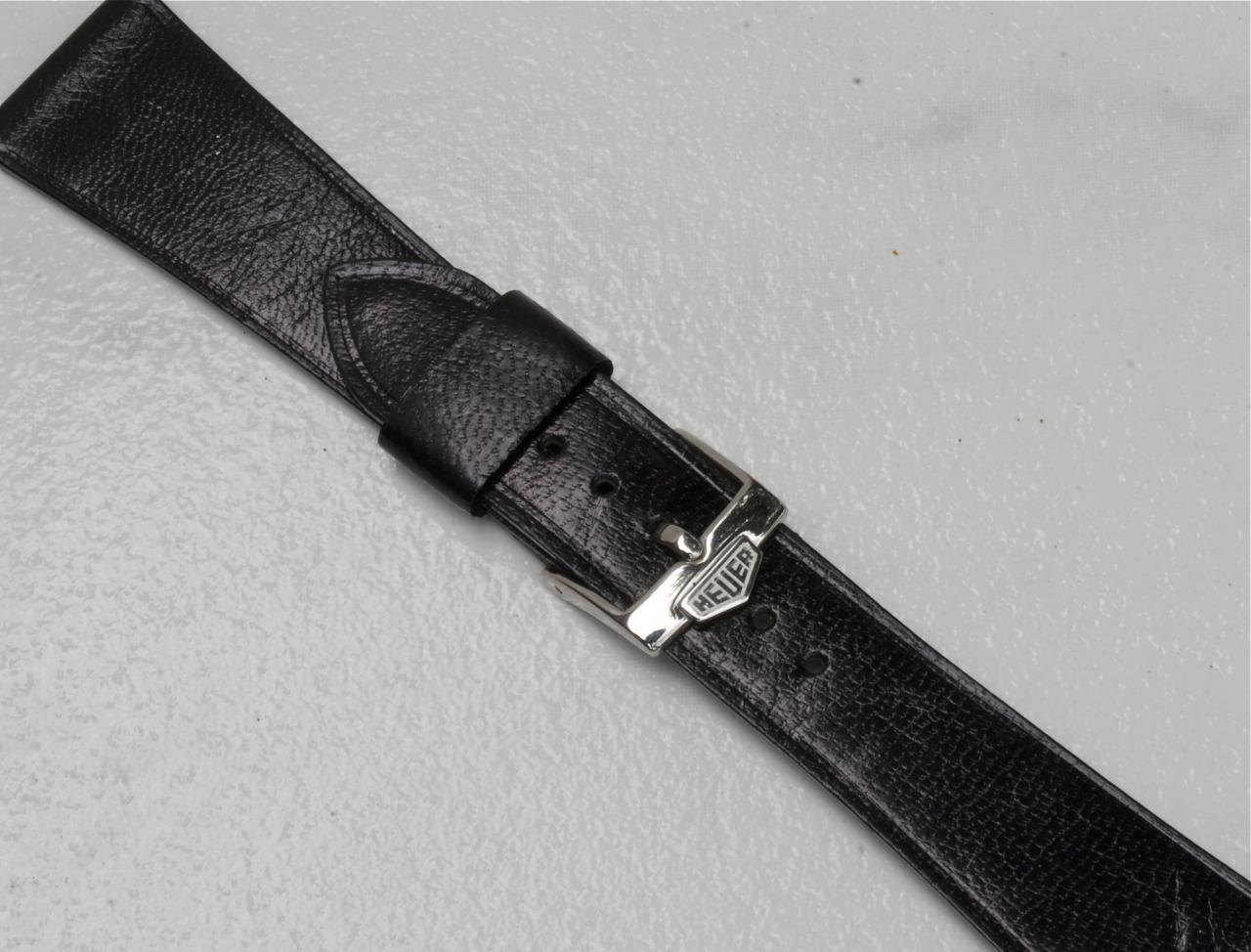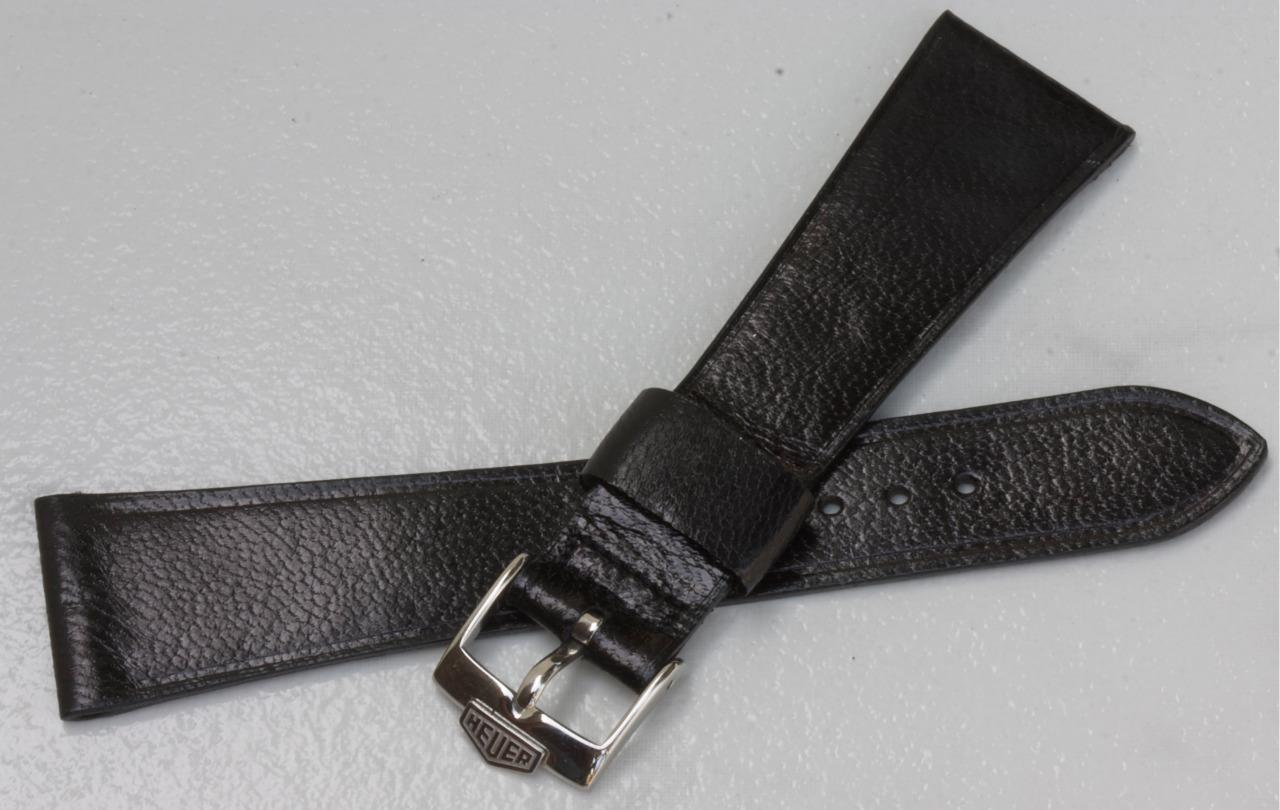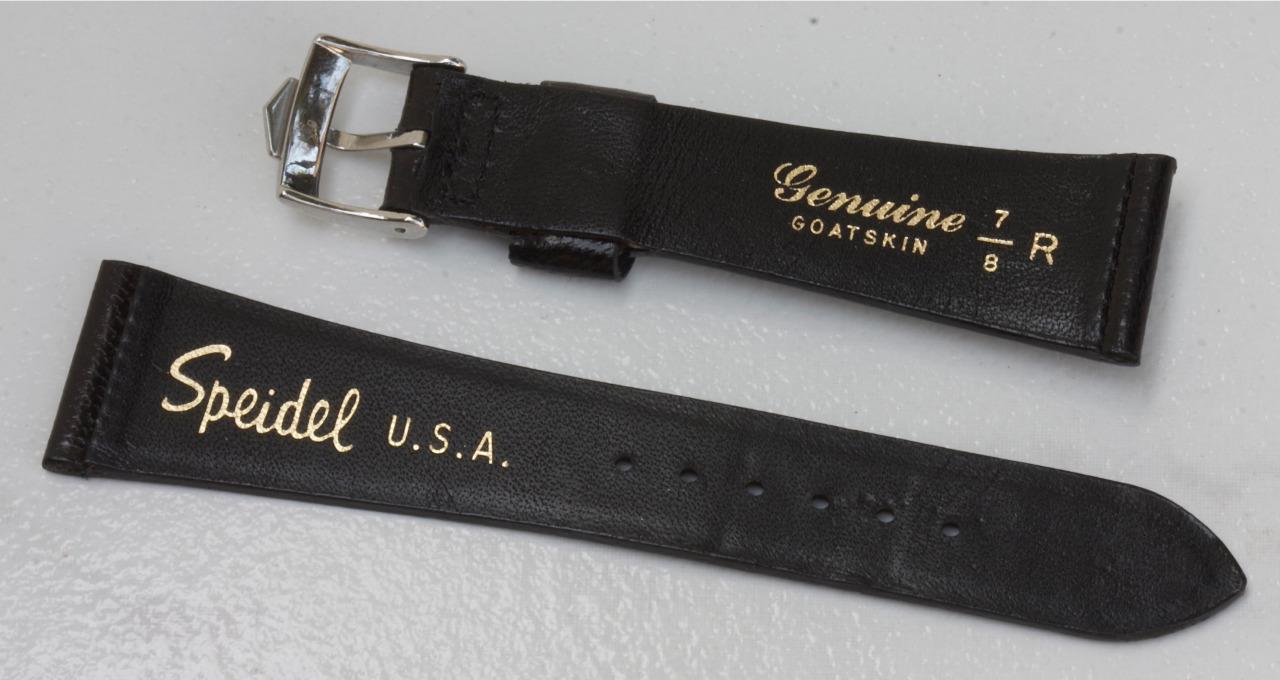 Band is New Old Stock 1960s/70s. Flat, unpadded type. Thickness is 2.7mm where the band meets the watch and 1.6mm at the tail end. Made by Speidel USA. Has a very light goatskin pattern to it.
AVAILABLE IN STANDARD OR LONG LENGTH
Pick the version that best fits your wrist: Regular Length band measures 7 3/8 inches (18.8cm) placed end to end without the buckle counted in or 113/75. Long Length band measures 8 1/2 inches (21.5cm) placed end to end without the buckle counted in or 127/88.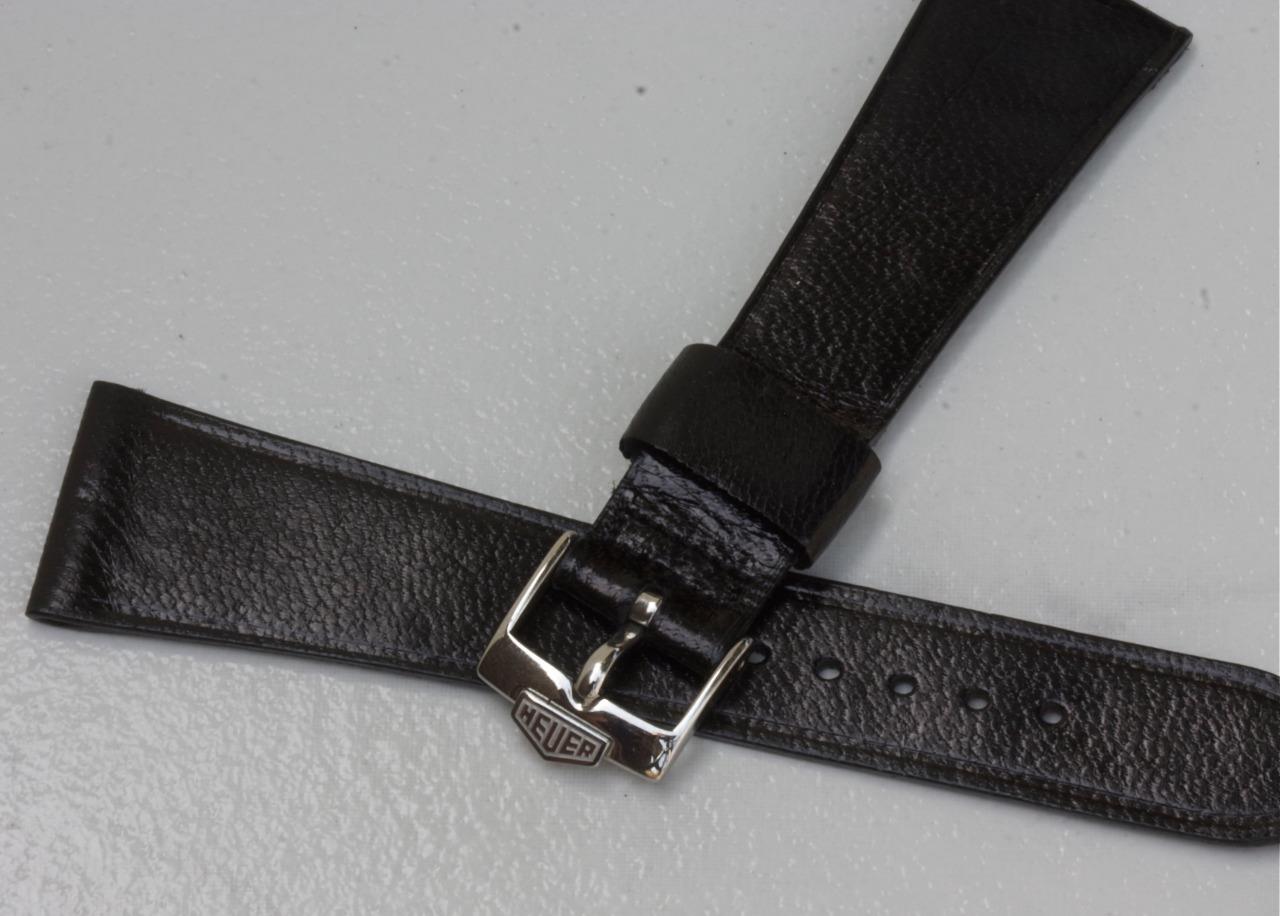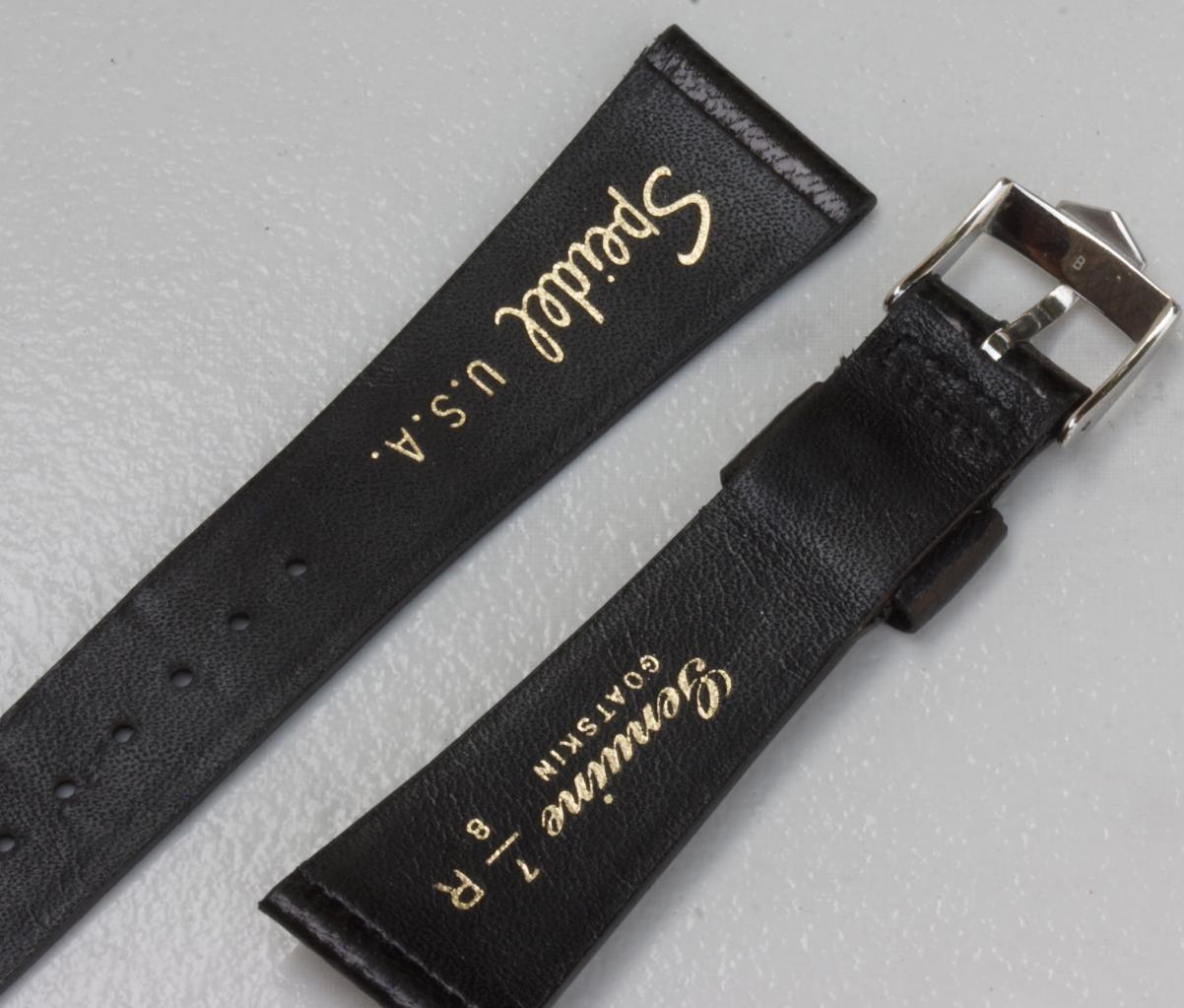 Good vintage exotic skin bands in 22mm are difficult to find, especially ones with the right tapered 22/16 shape for Heuers, Breitlings and Omegas tapering to 16mm buckle ends. This band would be a nice change of pace for your Heuer Monaco, Heuer Silverstone or Heuer Calculator to accentuate the large watch head with a simple, flat band. Or pick one up without a Heuer buckle for one of your other large chronos.
BAND ALONE: If you want the band without a buckle, the price is $79.99 including U.S. shipping & tracking, or $89.99 shipped internationally via First Class.
BAND & HEUER REISSUE BUCKLE: $275 including U.S. shipping with tracking or $325 for international shipment with tracking.
Same band is available in 18mm in black or brown in Short, Standard or Long versions to your early Heuer Carrera watch. Also we have one in brown in 22mm. Email for photos and more info.
PAYPAL or QUESTIONS to billmahoney@aol.com
Thanks for looking, Bill (Squinky)
Squinky.com