These will go fast. The more scarce 4x3 small links pattern Beads of Rice steel vintage bands from the 1960s/70s. Come with either curved 18mm or 19mm ends. Fit Heuer Carrera 2447 models and the 19mm Heuer reissue models well. Bands of a few different lengths are available and, if you need a longer one than what is listed, message us.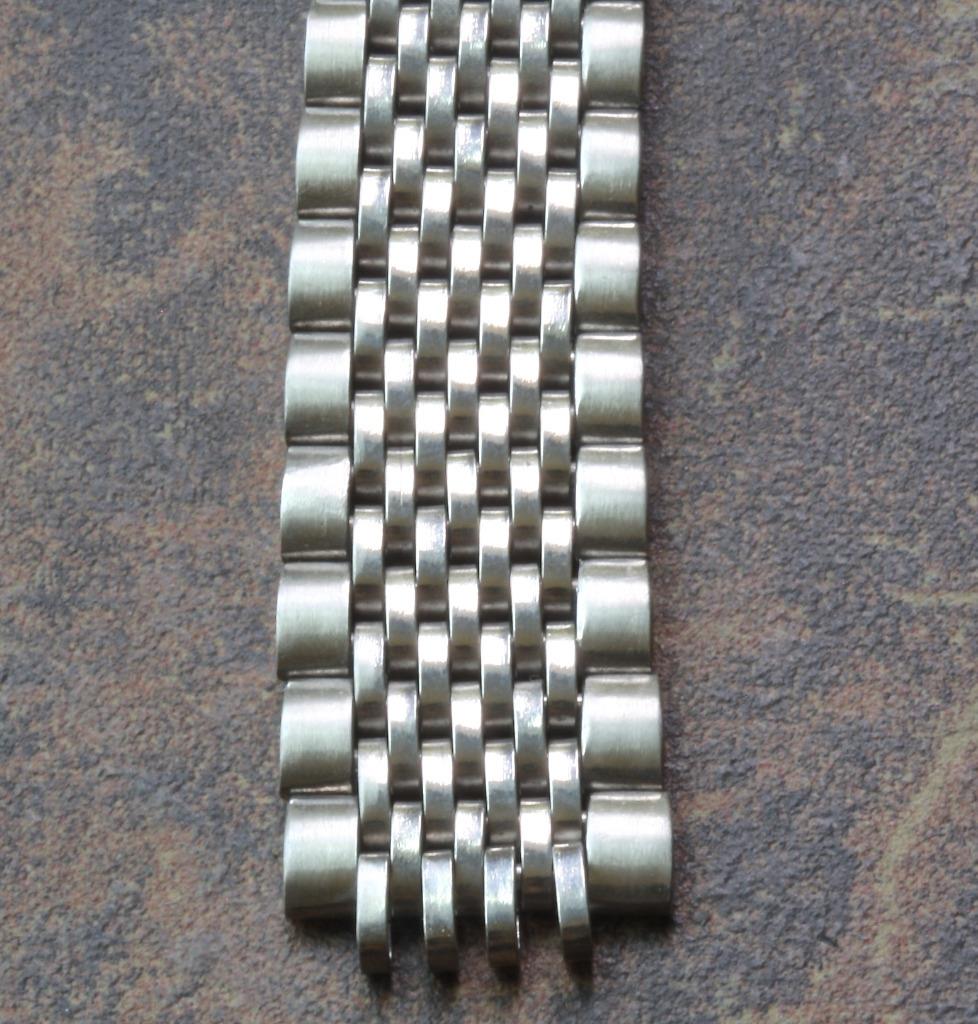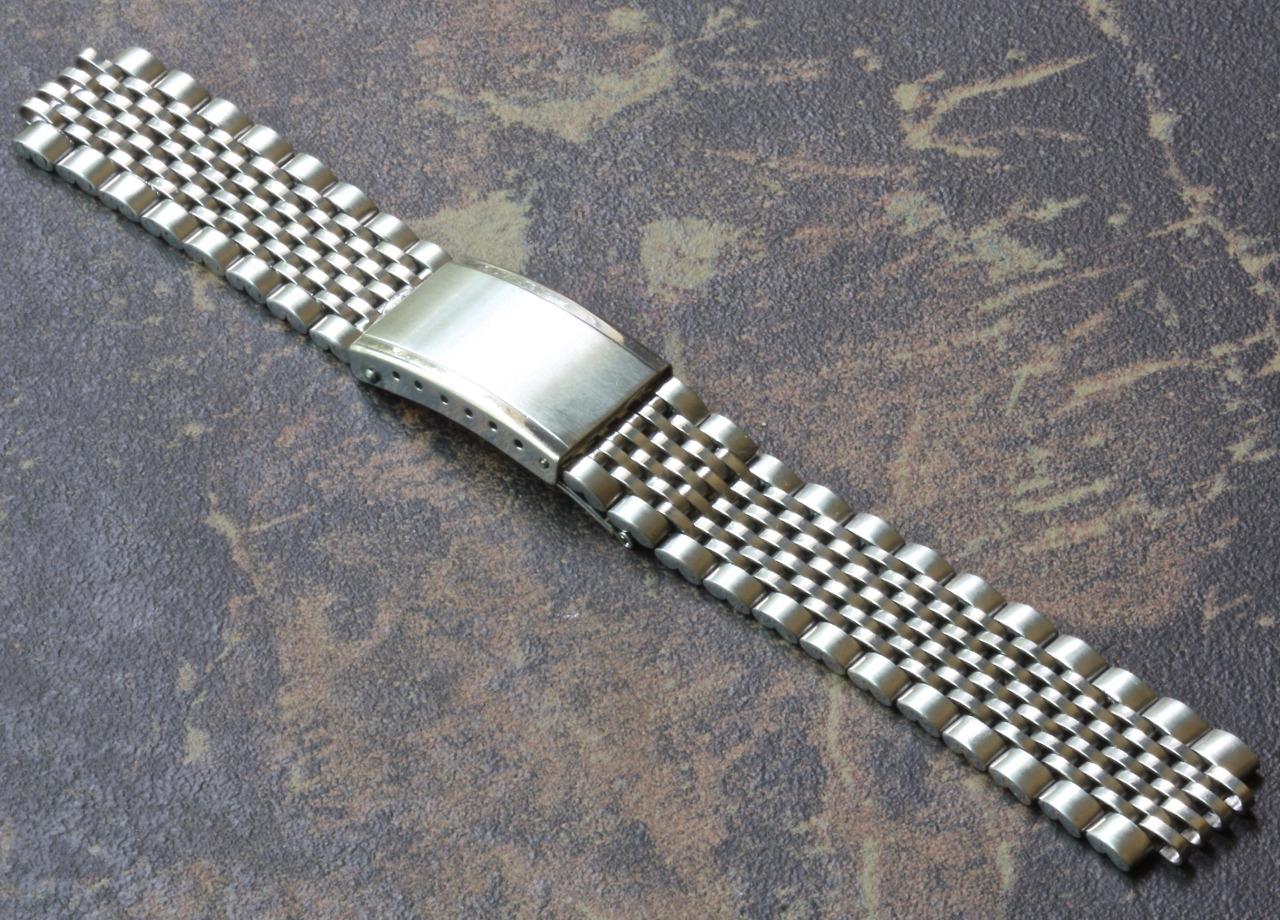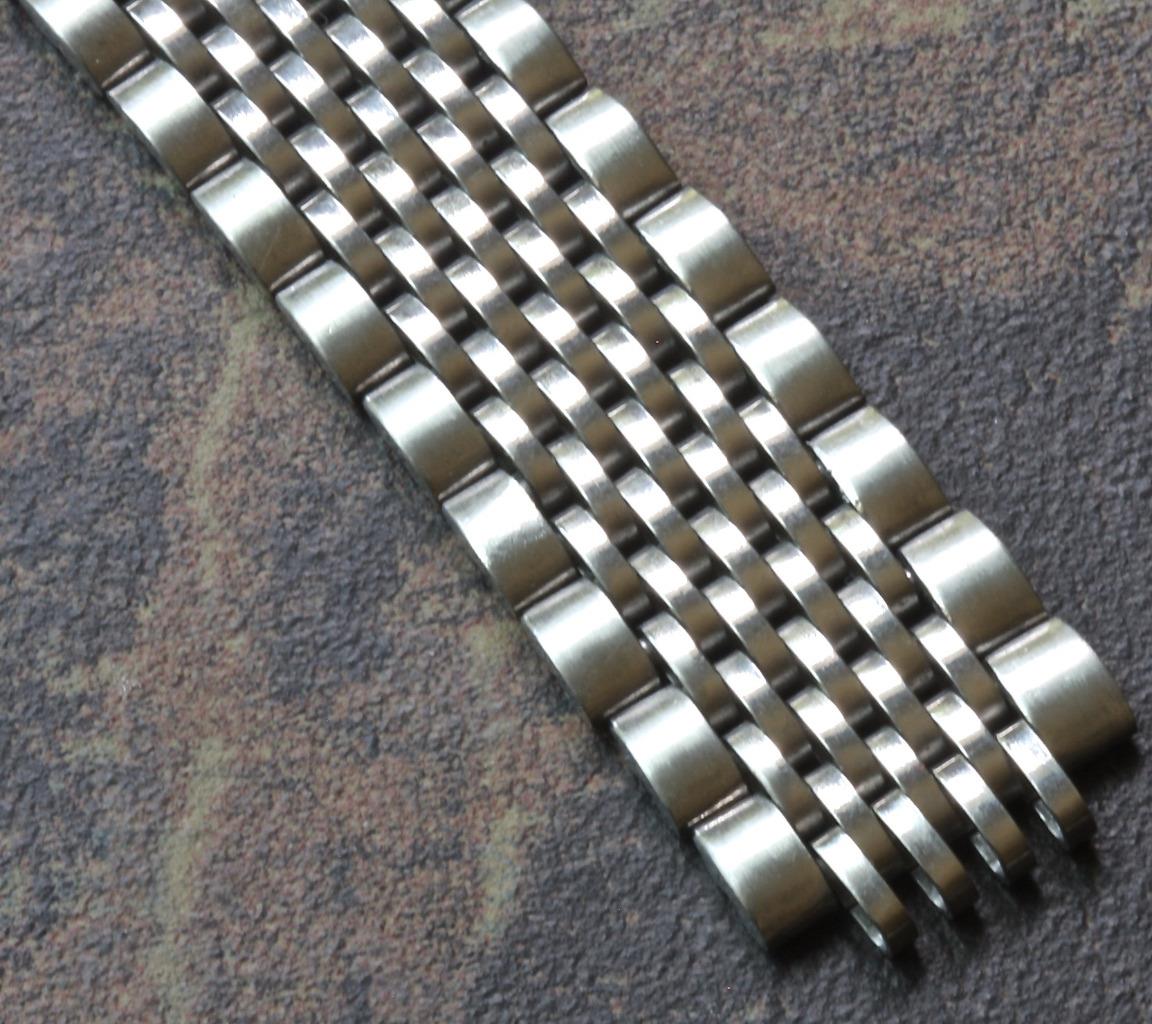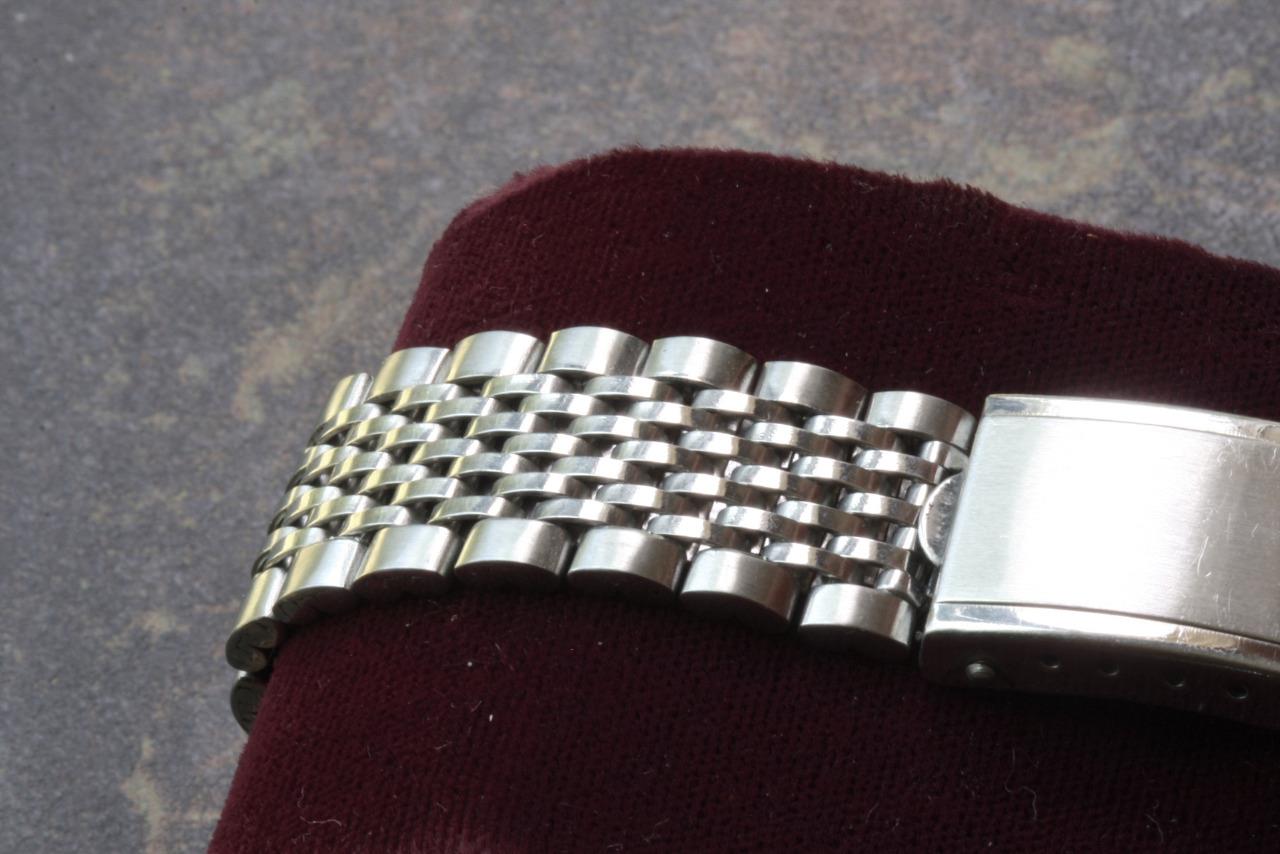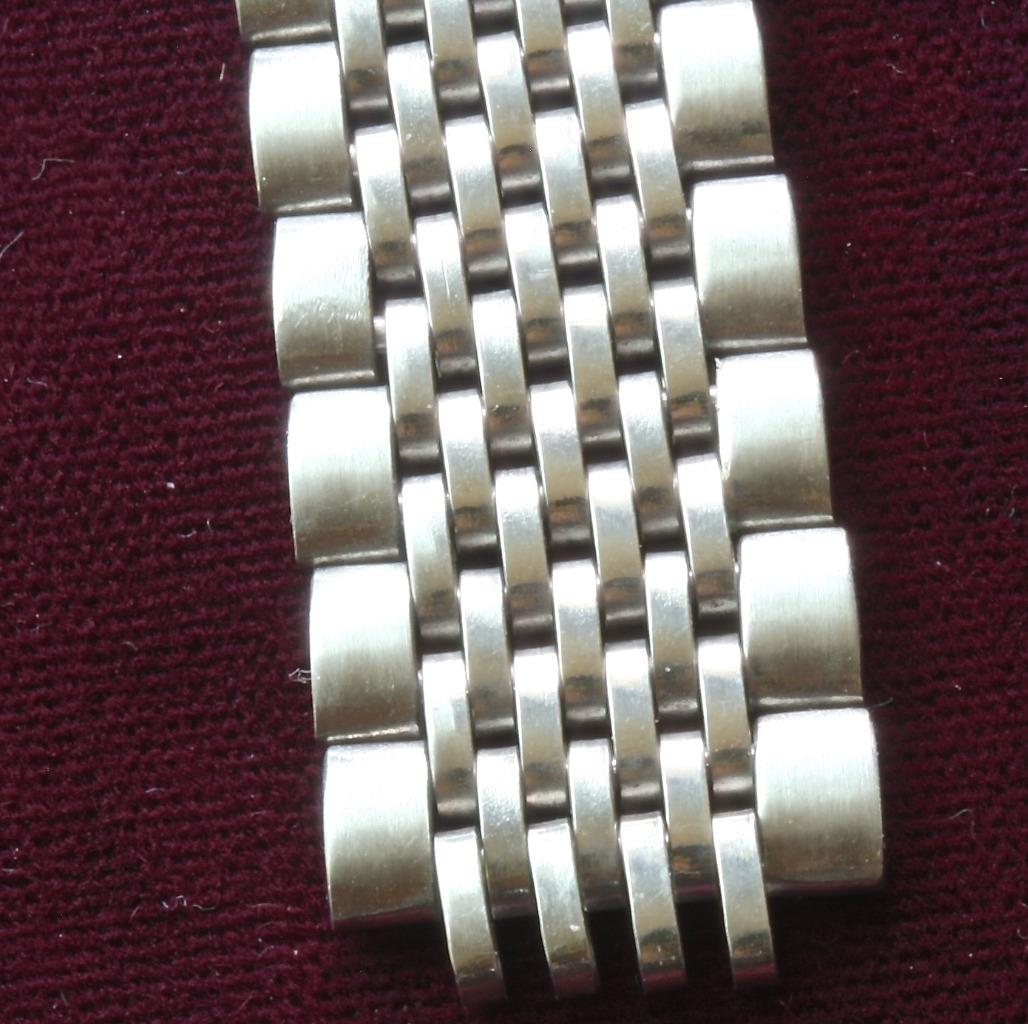 New Old Stock 1960s. Clasps have some light marks from storage. Last link is 17.2mm wide. Clasp is 17.5mm wide. Links are 3.1mm thick. Bands weigh about 30-32 grams depending on length.
Length, back clasp stamping and price:
1) 6 inches (15.3cm), signed 100% Stainless Steel - $295
2) 6 inches (15.3cm), signed Stainless Steel Hong Kong - $295
3) 5 3/8 inches (13.7cm), signed Stainless Steel Hong Kong - $250
SHIPPING: U.S. shipping/tracking is $8.99. International buyers $24.99 First Class delivery or $65 for Express delivery in a week.
PAYPAL or QUESTIONS TO billmahoney@aol.com
We have also have other styles of complete 17.3mm, 18mm, 19mm, 20mm and 22mm BoRs in stock, plus modified versions for Heuer 1163V and Jenny 702 cases. Plus spare links and 19mm or 20mm end pairs. Ask about our special Long BoR band versions if you have a large wrist.
Thanks as always for looking - Bill
Squinky.com
NEED WATCH PARTS? Squinky is now one of the leading suppliers of parts on EBAY, with same-day shipping and fast delivery internationally.