This is an Enicar Sherpa ultradive ref. 144/35/03 with the Enicar own Automatic movement cal. AR 1145: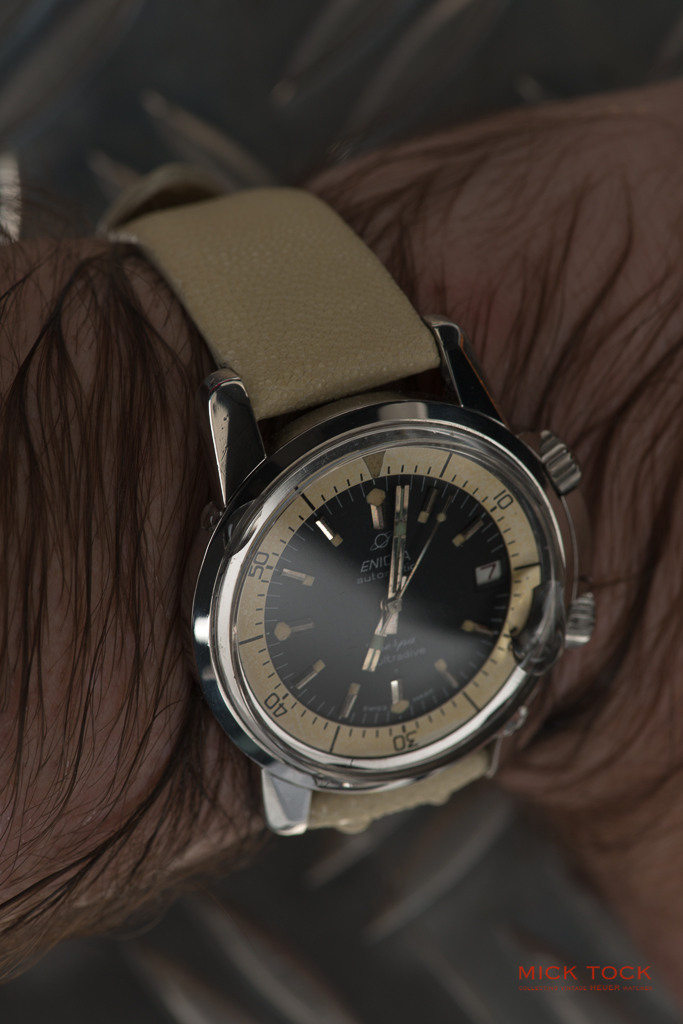 I love these sculpted faceted lugs: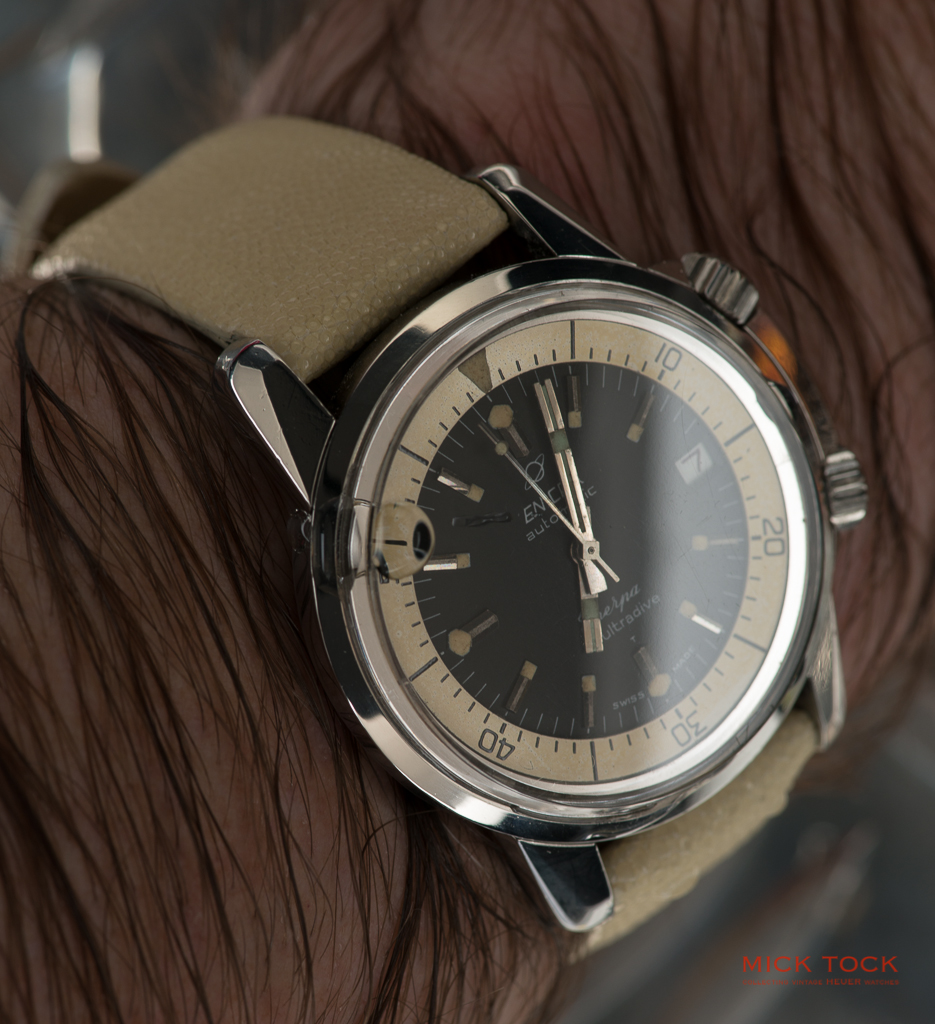 Note the large crown guard which differentiates the ultradive from from the super-DIVE: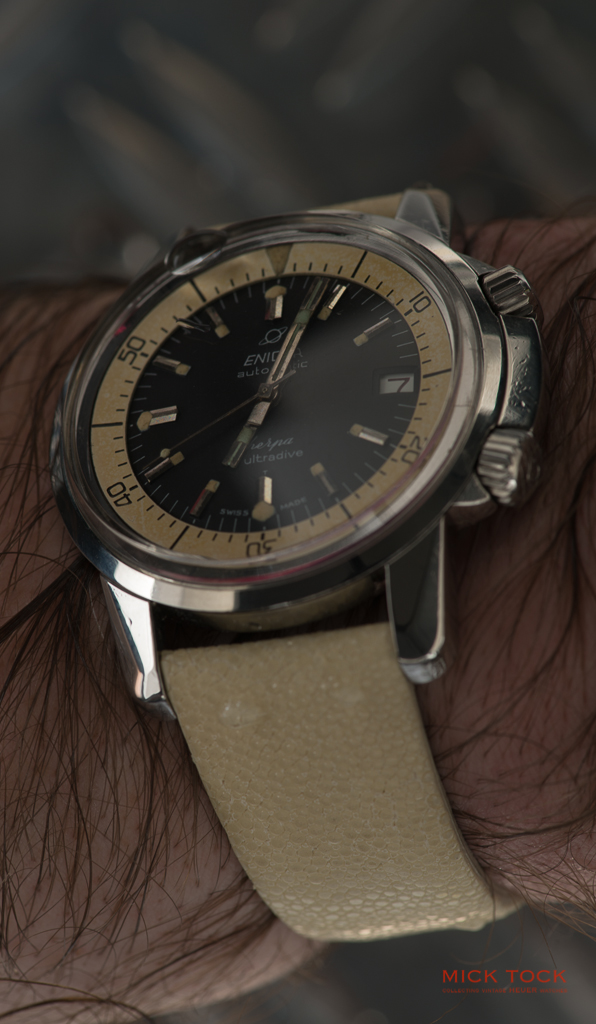 For the fainthearted of you: the case is very water resistant due to Enicars simple but effective bayonet coupling of the back (I tested it).
Cheers,
Mick