Hello Manuel,
: Great watch Mick,
: and your pictures are very nice, as always.
Thank you very much for your compliments.
: I have two things in mind:
: - Does the inner bezel have this copper color finish from the
: factory or is this a nice tropical effect?
I do not know. I was mainly attracted by this color and the case shape. The inner rotating bezel shows a fair amount of degeneration, but I do not know whether from white to yellow or vice versa: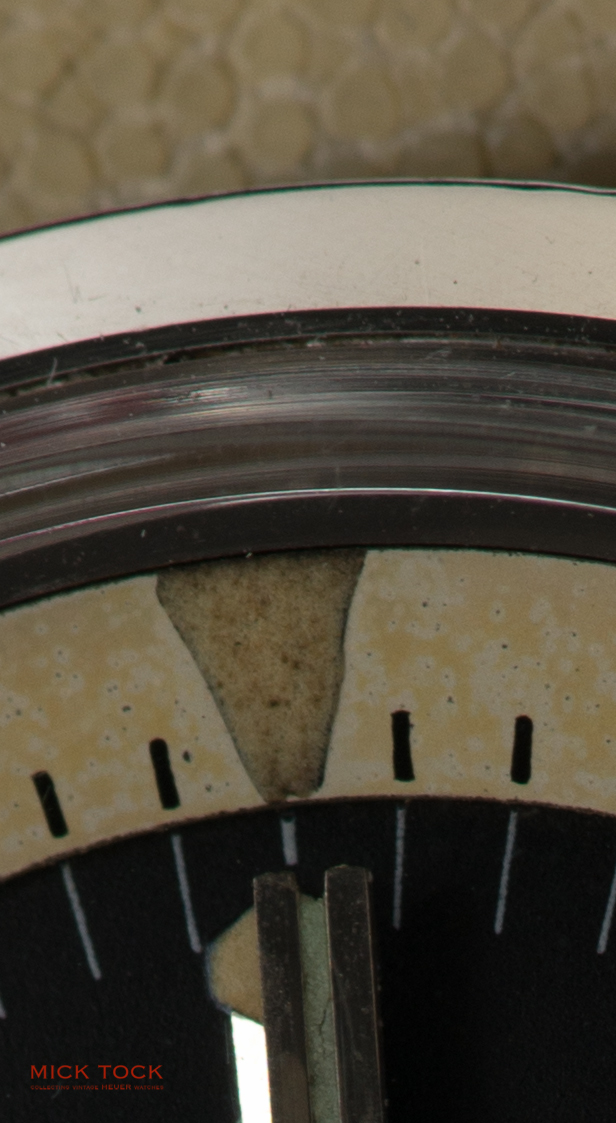 : - Where can I get such a strap? It has a interesting texture and
: looks as slim as possible, what I really appreciate.
No, the strap did not age with the bezel :-). I got the strap with the watch. It demonstrates very well how a strap can emphasize the beauty of a watch. See the image below for the branding.
: Many thanks,
: schöne Grüße nach München
Thanks for your greetings, hopefully with a large dispersion as I do not live in Munich :-)
: (Ist die Enicar ein Börsenfang von
: letzter Woche?),
I collected the Enicars on the Munich watch fair but bought them weeks before.
Kind regards,
Mick