Here's mine .....

Hi Guys,
This is an auction that I was watching & found pretty interesting...
It's for a flightmaster. ( well , sort of )
Lets put some of these pics "next to" my watch. Auction pictures are on the left.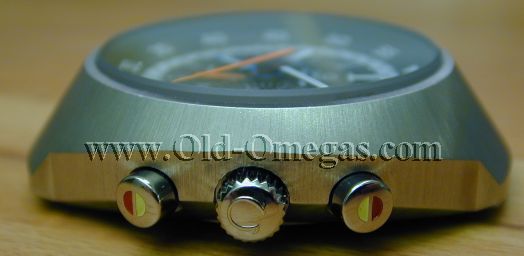 So you can instantly see 2 things.
1, the centre second hand is wrong. It should just be a "big Orange triangle" - That's no big deal.
2, The case has been heavily modified.
At first I just thought that just the ends had been removed from the case. See the "ends" of the case the following pic... I think I can see some flightmaster lines still in there... See that little "kink" in the edge ?
Now look at the "edge" running above the pushers...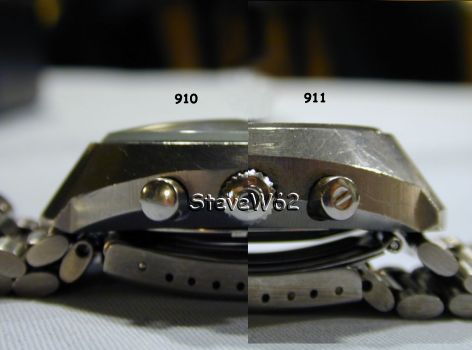 Now compare the pics. It looks ( to me ) like there is a LOT more curve on the flightmaster case than on the "auction" case.
I'm not sure you can grind metal off the "normal" flightmaster case & make the auction case.
Could the auction case be from another model ? Sure, that's a possibility. A MK II could have been used, but you'd have to modify it to have crowns on the left. & fit a rotating inner bezel in it. ( I'm not sure how feasable that is ) Most other similar shaped cases, have a puck type system to hold the movement in. So that rules them out.
I don't have a comparison pic, but the back of the case ( NOT the case back , the actual back side of the case itself ) has a very similar shape to the flightmaster, So I would rule out a modified MK II case.
I really can't decide wehether this is a modified flightmaster case of a "one-off" ( prototype ? ).
I have to admit, though. I like it !
What do you think ?
S.