Hello to you all. I have a rather unpleasant message this time...
I have a vintage Heuer Daytona gone lost with UPS! Strangely enough the package arrived to its destination at time and there has been signed for!?
The buyer of this watch prefers to remain anonymous on this board, I'm confident he's not fooling with me. I sent package with UPS Standard service, fully insured from Belgium to UK (N147BY - LONDON). Strangely enough the package arrived perfectly on time and there has been signed for upon receiving. However, the package was delivered with the neighbour and not with the buyer itself.
Now, when the buyer opened the package (after he got it the day after delivery from his 88 year old neighbour) he didn't find the Heuer Daytona inside. All he found was brown paper and bubble wrap...no watch at all. The buyer also sent me some pics of the package...there has been tampered with the package as there was also some brown tape used on the package, I only used clear tape...also picture attached.
Here are some pictures of the watch that has been "stolen". Modelnumber 110.203B and serial 357527 are clearly visible in one picture;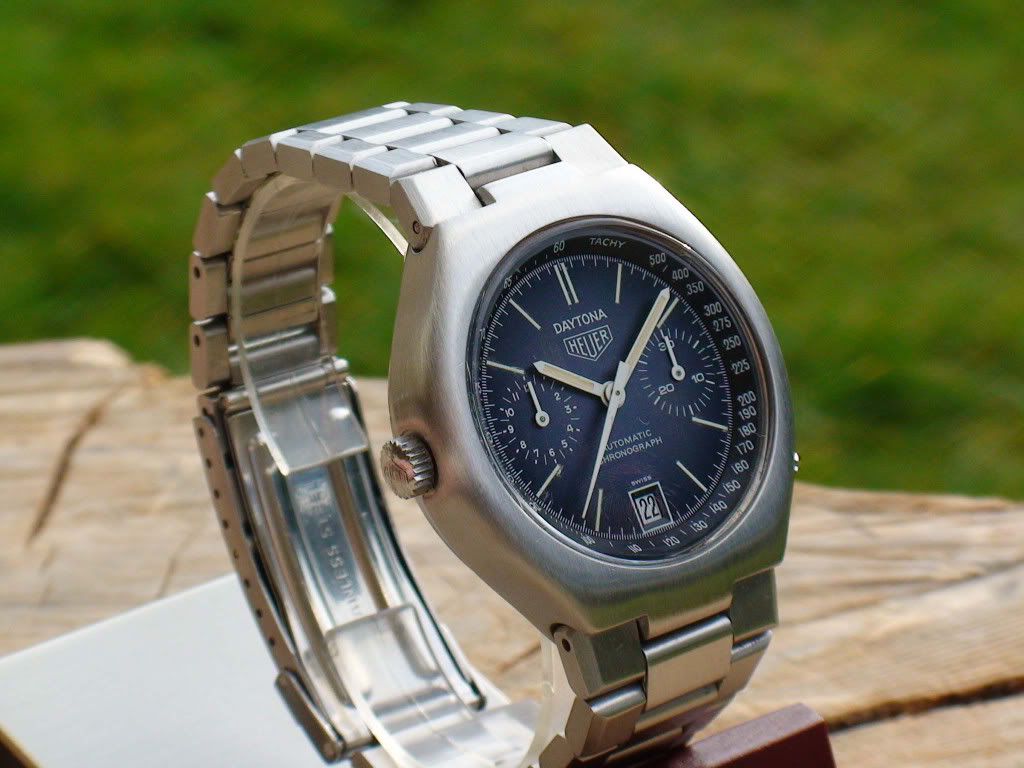 If someone sees a Daytona coming up for sale with this serial...I would appreciate if you would let me know!
Best regards,
Abel.